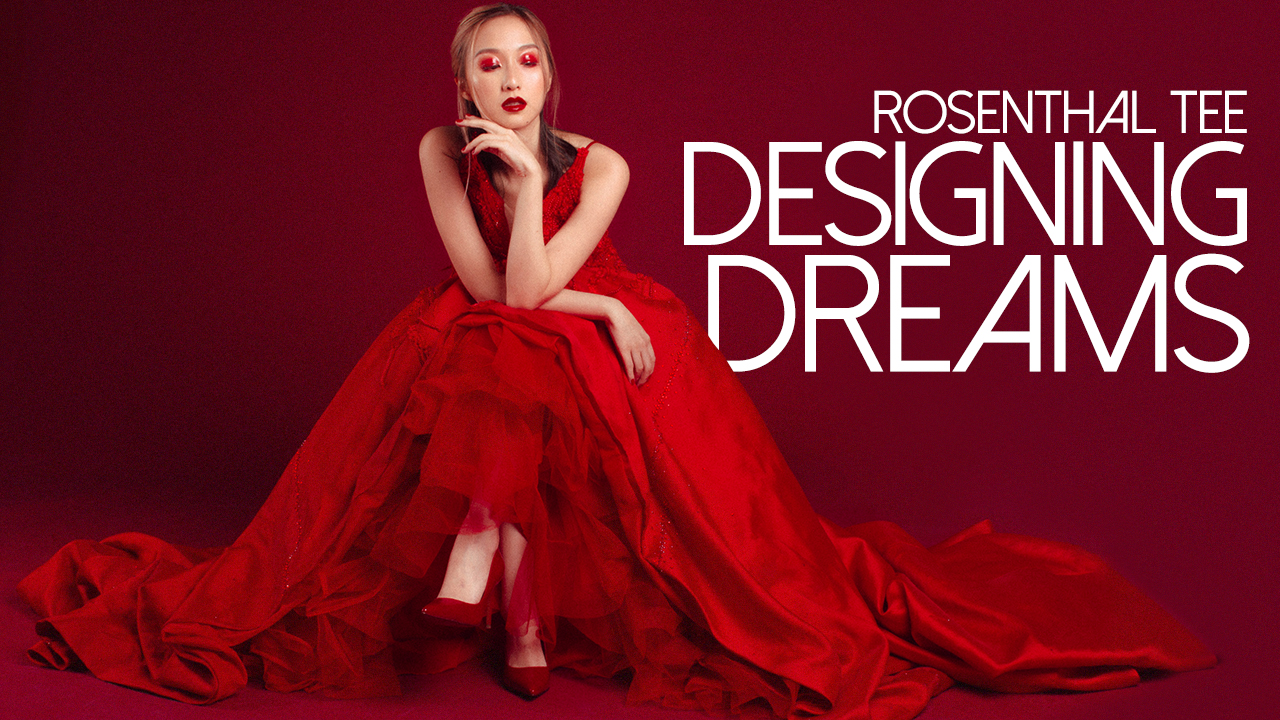 As we recently introduced the four trailblazers representing different industries to celebrate Calyxta's fourth anniversary, we start things off with a young fashion designer who has gotten attention for her unconventional designs and who she designs them for—namely the likes of Lovi Poe, Katarina Rodriguez, and Coleen Garcia.
In fact, when you hear the name Rosenthal Tee, you automatically think of strong pieces that reflect a glamorous charm, balanced by a structured kind of sophistication. Her hard work, attention to detail, and grounded ways are no doubt what made her rise to a household name in the fashion industry—specializing in luxe pieces, bridal gowns, and bespoke evening wear,
Rosenthal Tee is no stranger to Calyxta either. Her name has been mentioned numerous times by Real Brides featured on Brides by Calyxta (not to mention, she'll be designing my dream gown for my wedding in 2019!), and apart from letting us use her avant-garde designs to style September 2017 #CalyxtaGirl, Lauren Reid, she also appeared in our Calyxta Conversations and Artist Profile series, where we got to know more about her humble beginnings and highly impressive fashion education background.
In her debut as one of our December 2018 #CalyxtaGirls representing fashion, Rosenthal Tee wears one of her very own designs and gets comfortably fierce in front of the camera.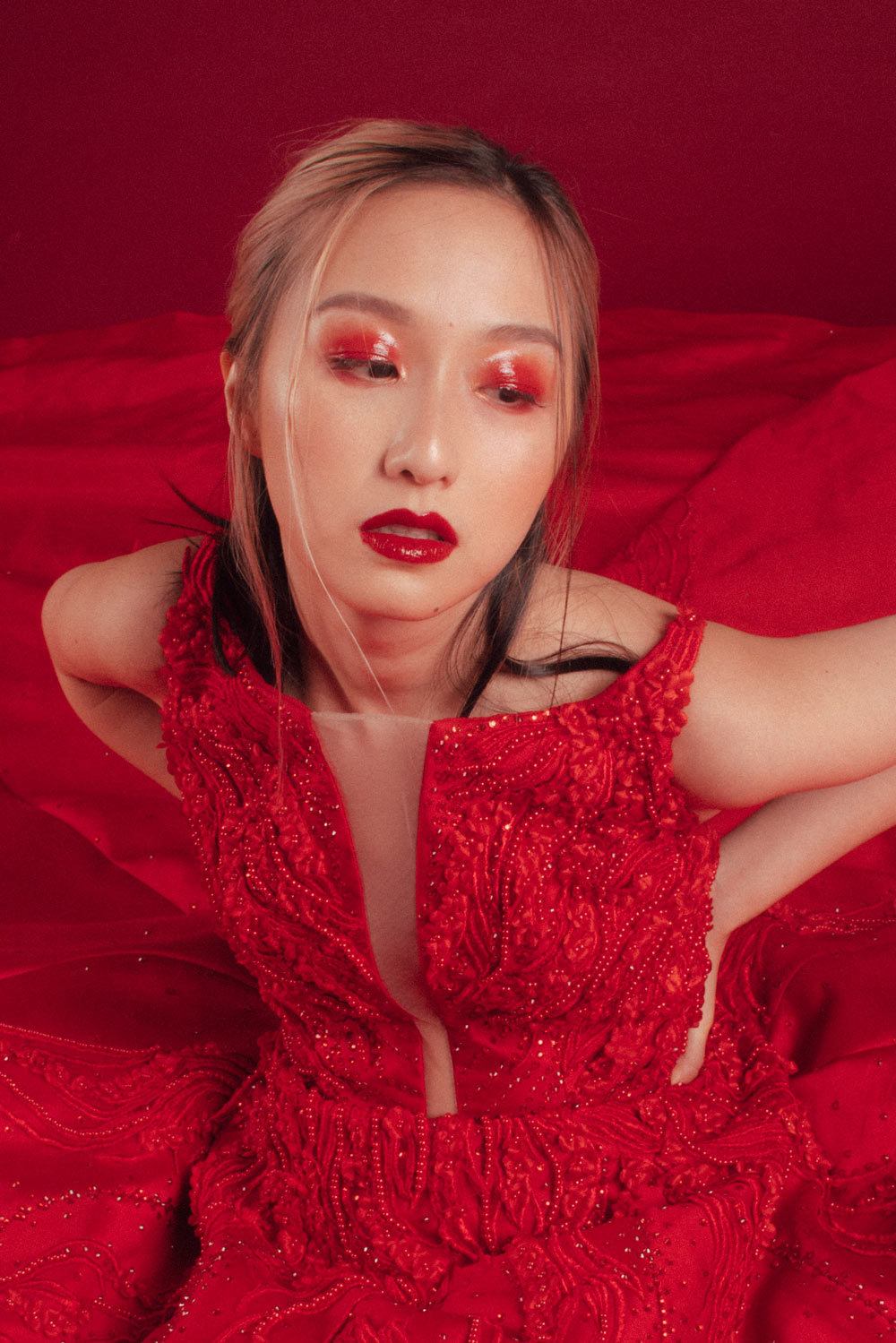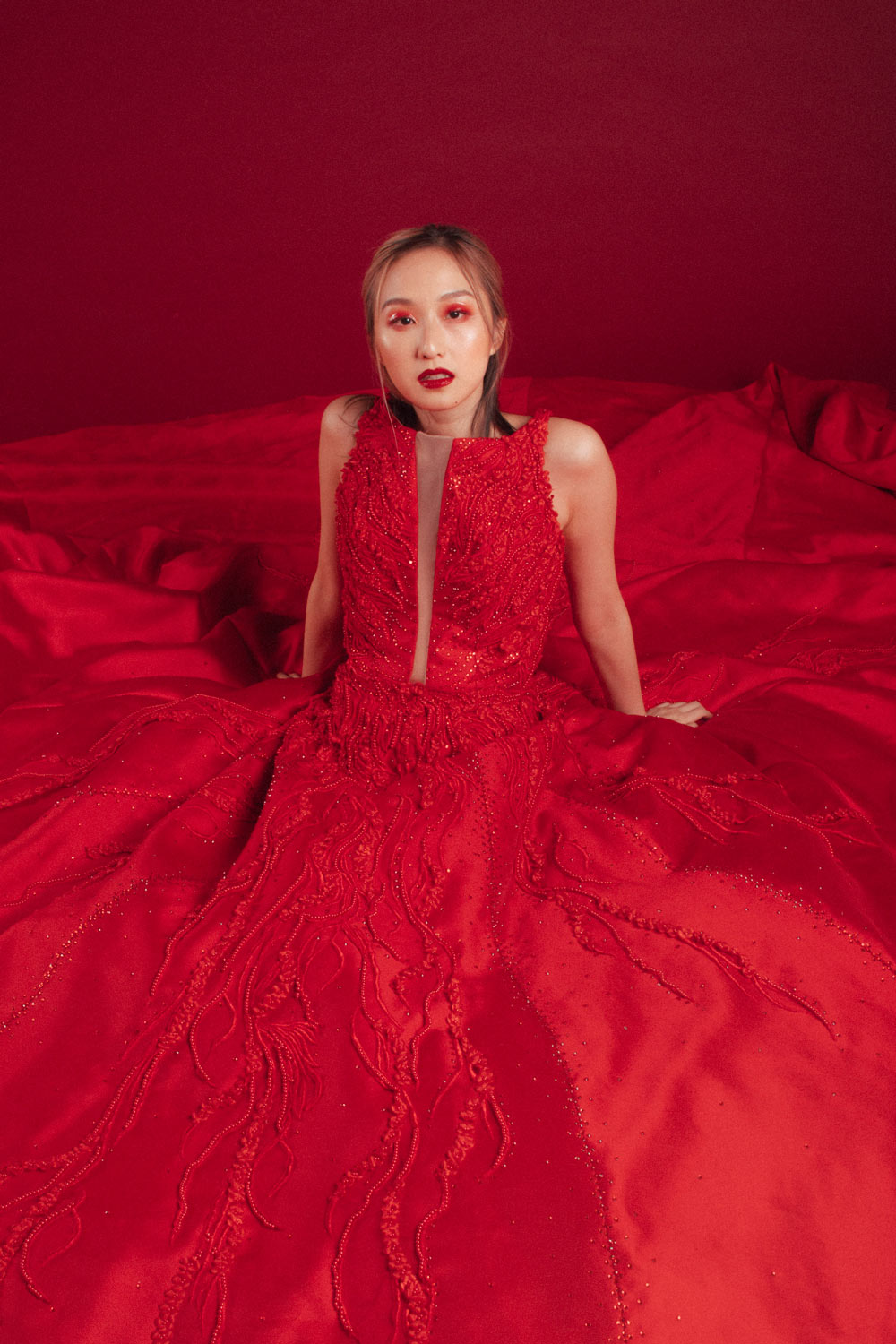 As one of the fastest-rising young fashion designers of today, what makes your style or aesthetic stand out?
I think that it's very much glamorous. And in this age, I think that's something that is kind of a little lacking—that fun take on glamour.
What are the biggest challenges of designing in this day and age?
I think just trying to be authentic to what you want in terms of getting the vision out there, especially here in Manila since everything I do is custom-made. It's really trying to find that balance for both me and the client that I'm serving, that we kind of achieve a good balance of how us two merge.
Actually, my next question was—for clients who already have a particular peg in mind, how do you incorporate your style?
Well, usually, when I receive pegs, it's usually for example, a specific silhouette or a specific color that they're after, so I vibe off of that when I speak to a client just so I get a better understanding, especially if it's their first time to have something made with me, to see what they kind of want to happen. So we incorporate what she wants and what I think would best suit her, and we really find that perfect balance.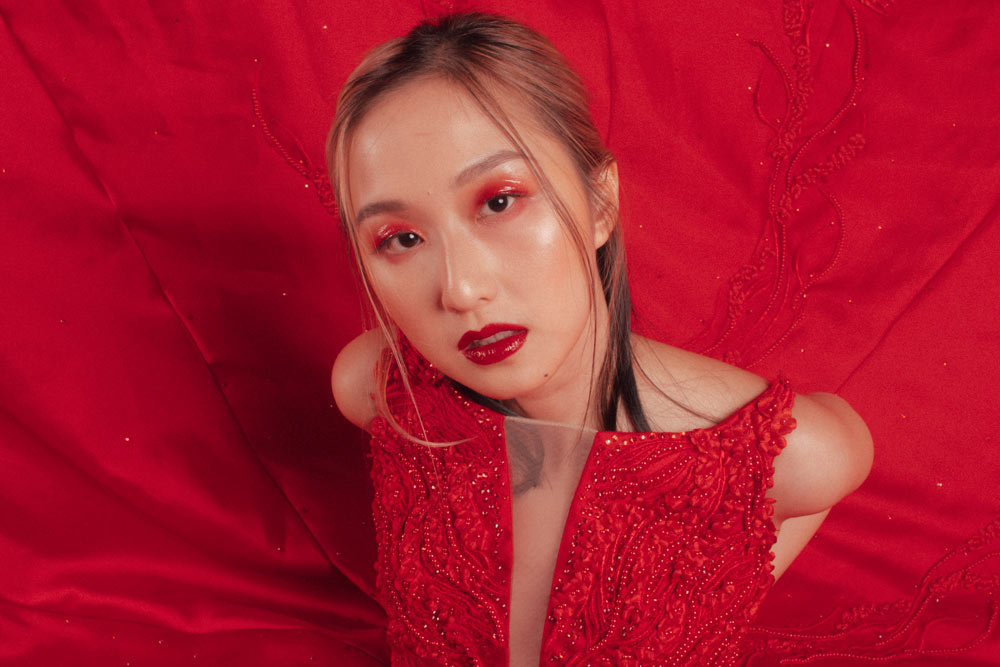 What's the most fulfilling thing about being a fashion designer nowadays, especially here in the Philippines?
It's just seeing all these women get glammed up. It's very different when you're doing the fittings and you know, you're not really fixed yet with your hair and makeup. But once you put the dress on and you have your glam team do their magic on you—what I like and love about it is the transformative aspect. You see how they react when they're already in the whole look, and it's really great.
How did it feel to be wearing your designs today?
To be honest, it felt kind of weird because I don't really have the occasion to do that just yet. So it felt like my debut slash Ting Hun slash red wedding. (laughs) It was all of those things rolled into one. I mean, the fun part of being in this industry is that I get to play—and it felt like playing a while ago (during the shoot).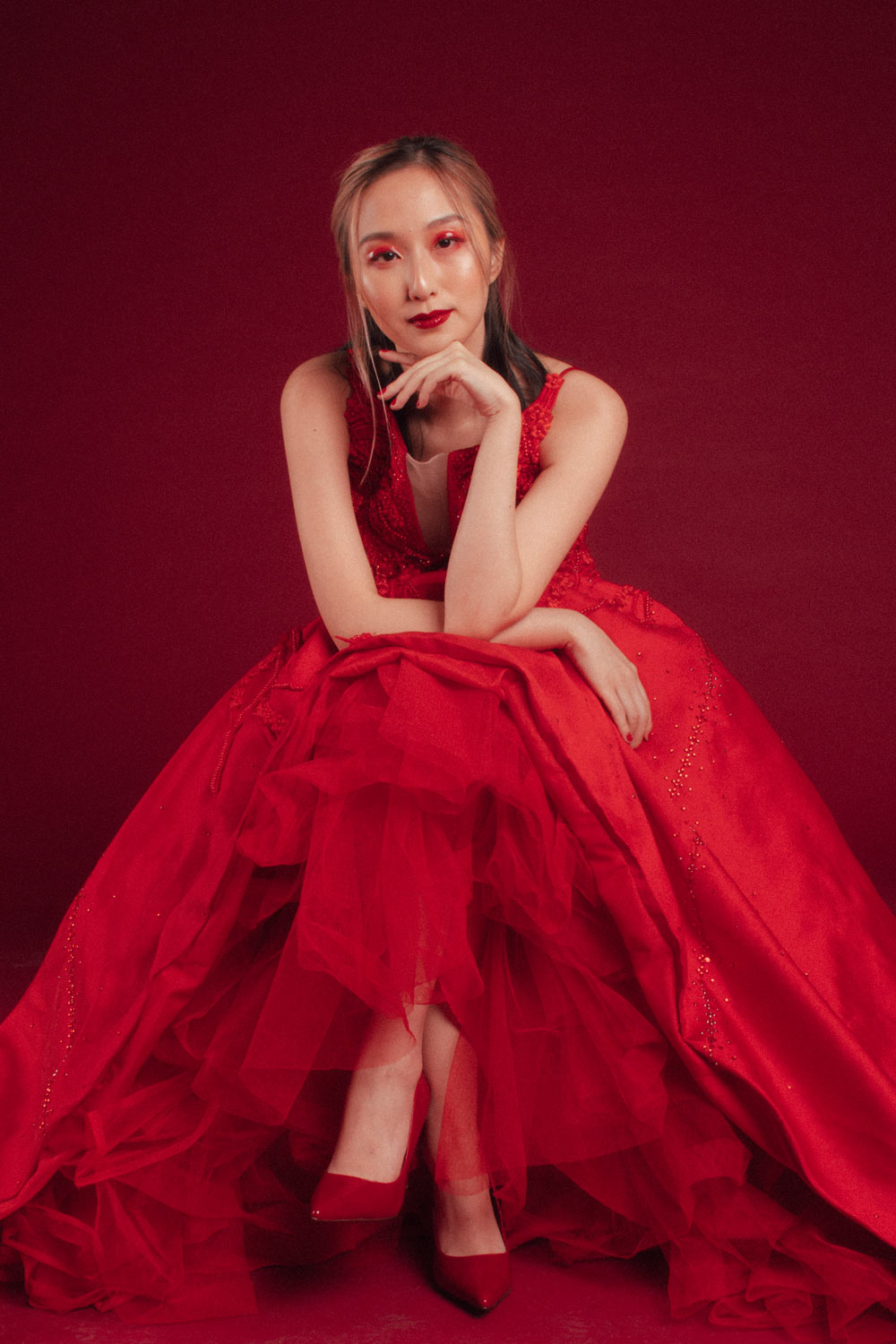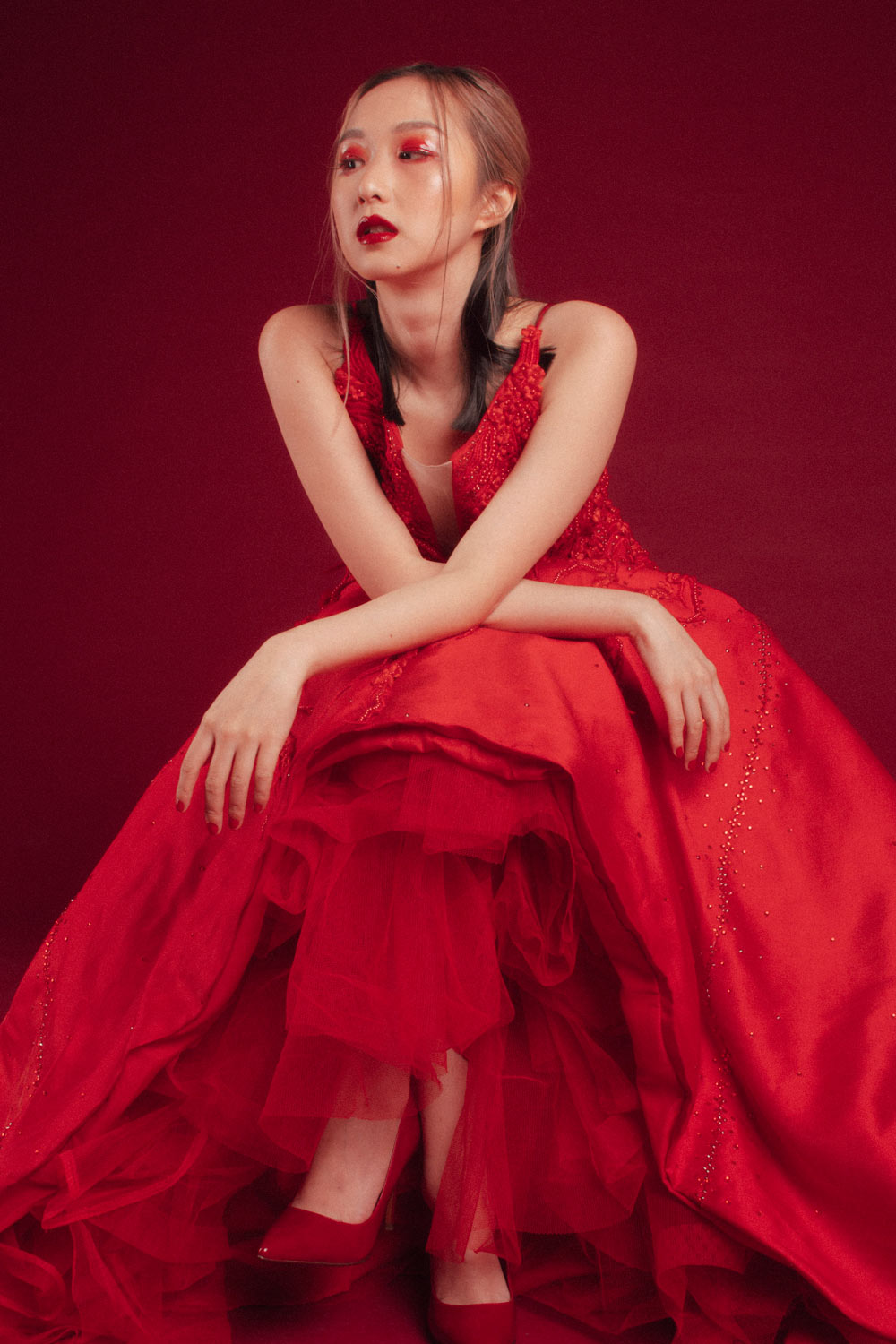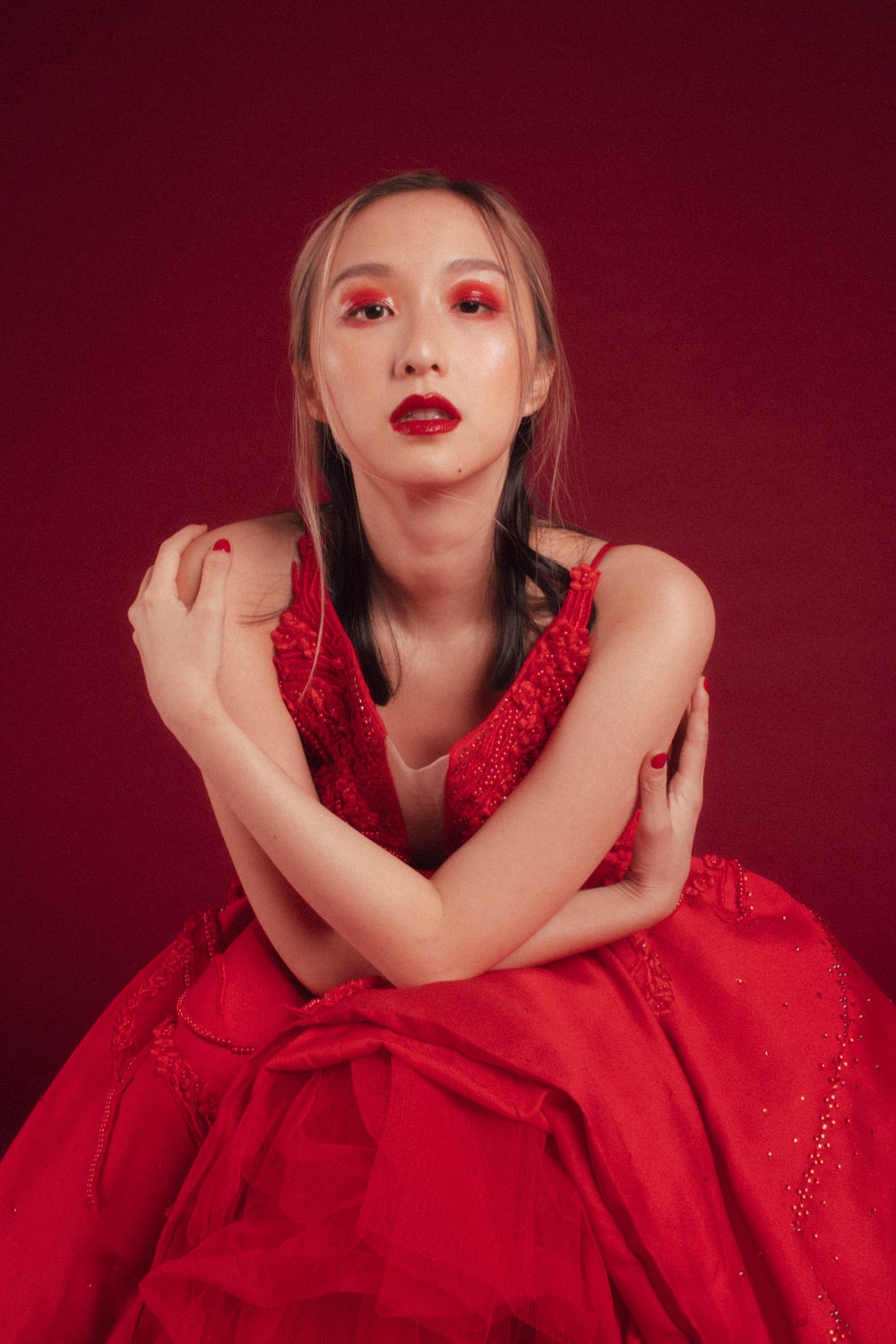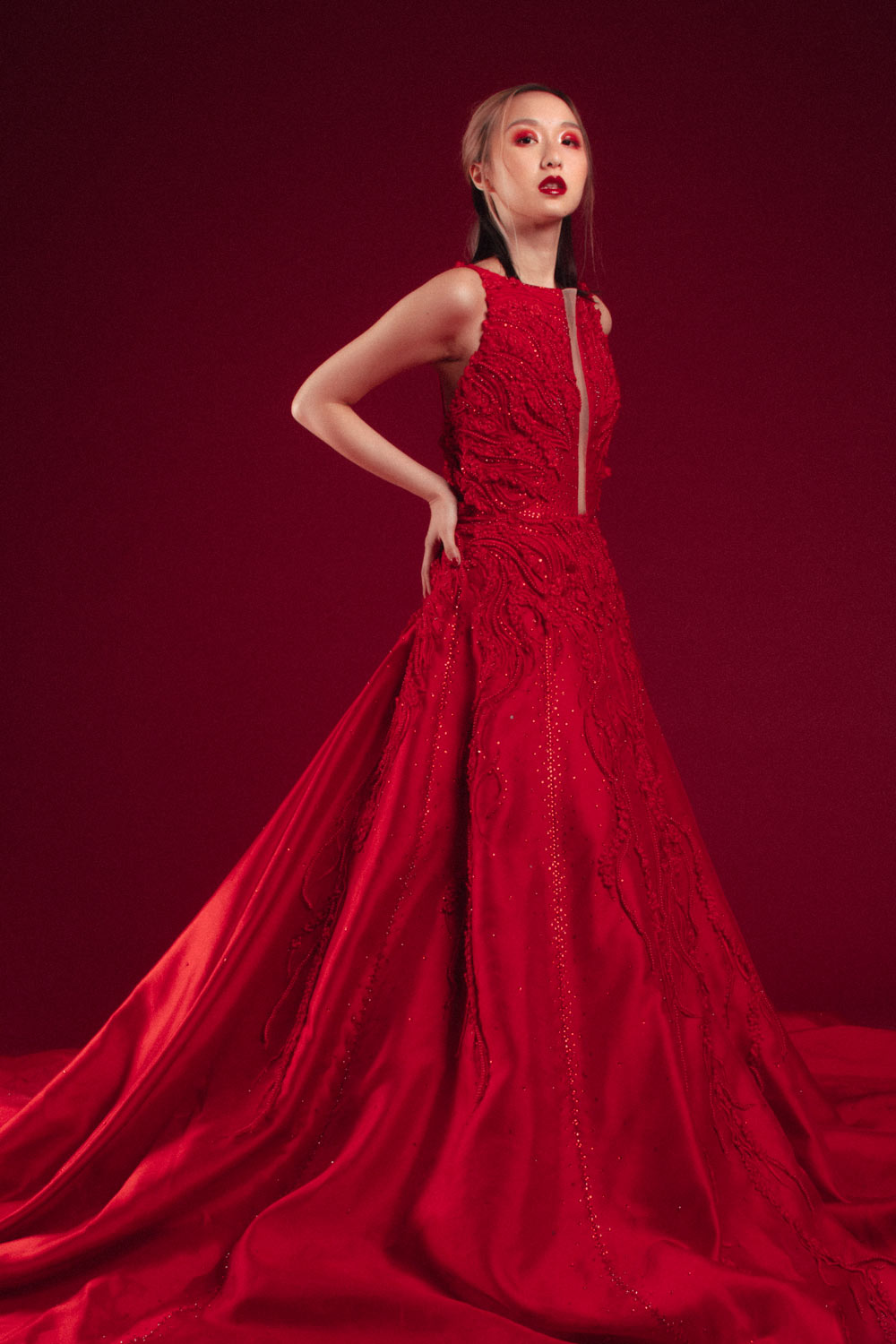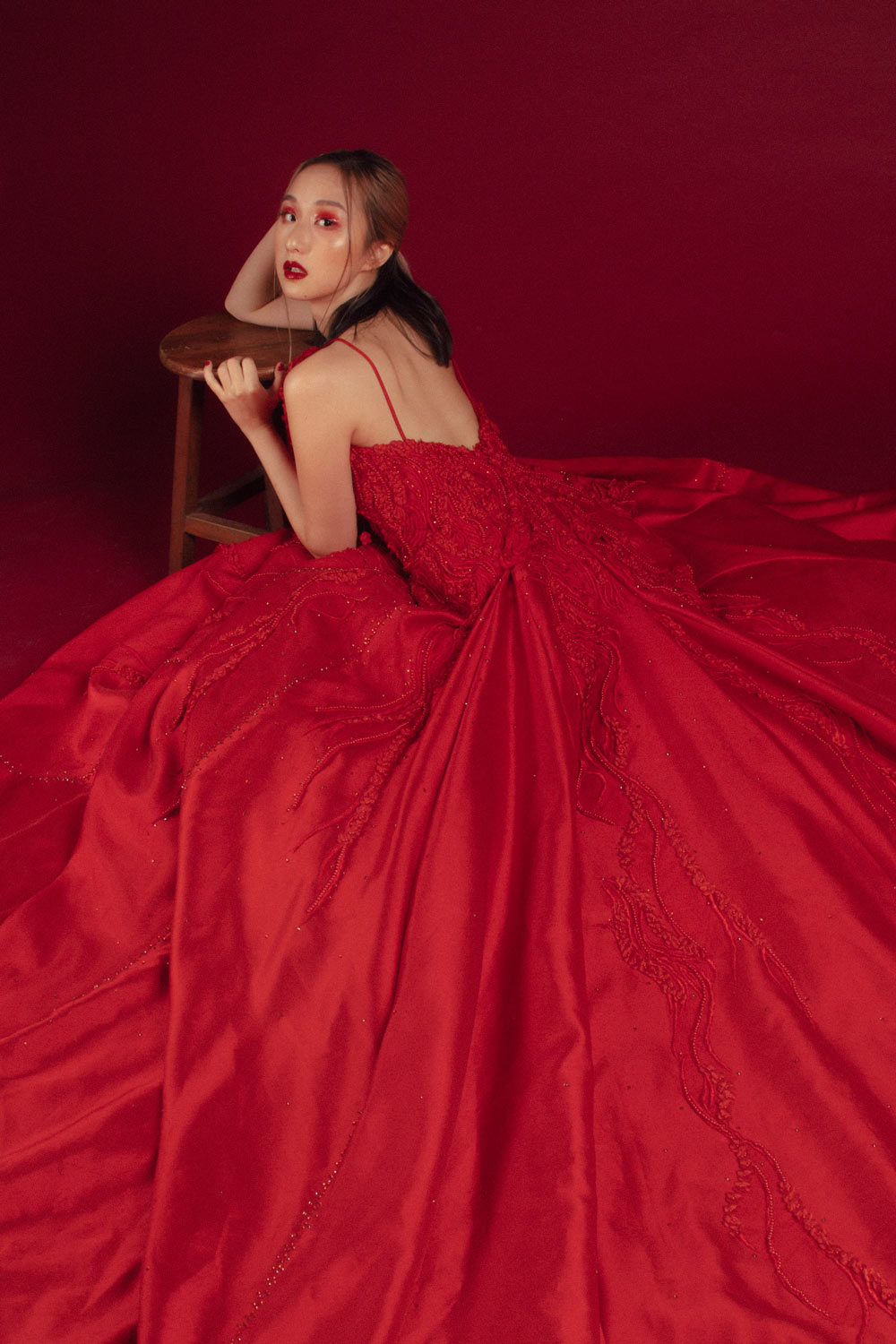 Watch more of Rosenthal in our Fast Talk video below:
Plus—get to know some of Rosenthal Tee's Brides:
Lastly, as a treat for everyone to continue celebrating Calyxta's 4th anniversary, be sure to use the code ROSENTHALTEE upon checkout to avail 10% off sitewide! (Disclaimer: Discount code does not apply to promo items).