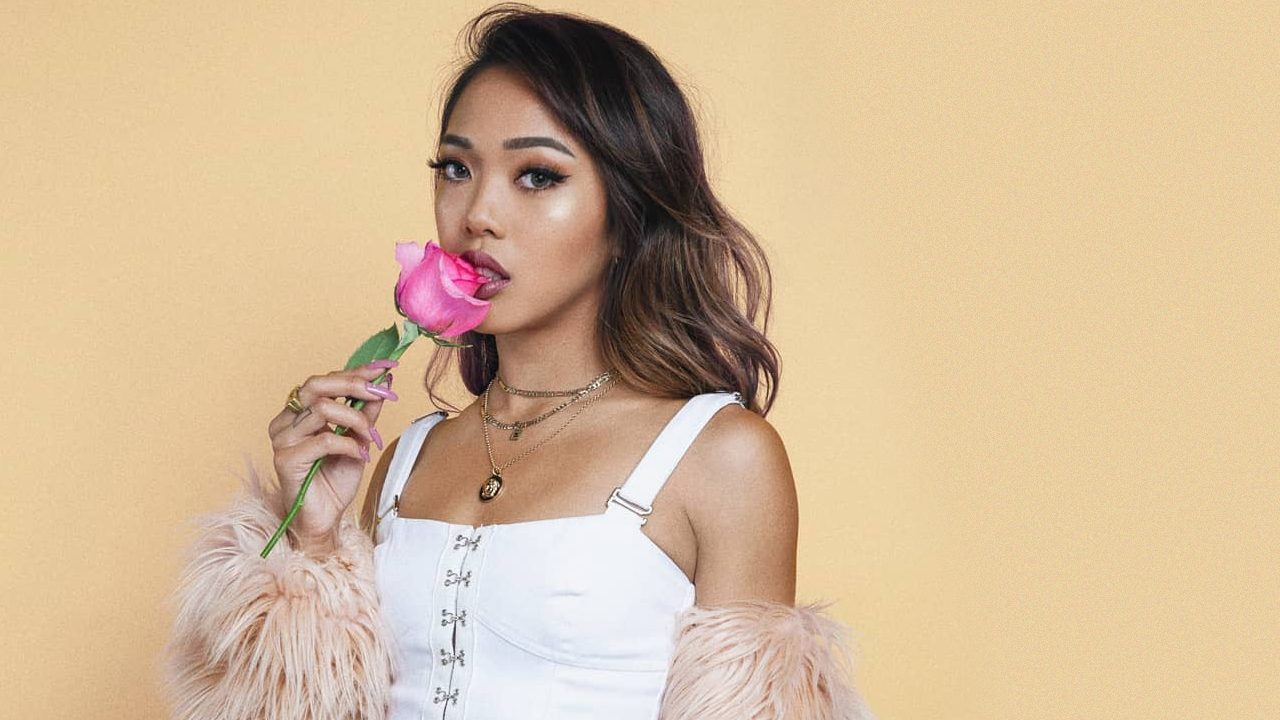 Women are magic, there's no doubt about that. Growing up in the age of the Internet, I'm lucky to have been exposed to amazing ladies from all over the world to inspire me as I went through the years. Today, I'm listing down all these powerful females who changed my life either through their daring actions or brave mindsets. 
If you looked up "body positivity" in the dictionary, you would see a picture of Alexa perfectly curated for the 'gram. Better known as The Nava Rose, this Filipino YouTuber is making waves all the way in California with her edgy style and thrifty DIY outfits. Ever since I found out about her channel, I haven't been able to click away from her content. At 28, she's been inspiring people all over the world to embrace different kinds of body types while dressing with their own unique flare. Without a doubt, this girl puts the model in role model. 
Hands down my favorite YouTuber of all time, Amber is one of the few vloggers still committed to making honest and personal content. This Insta-model-turned-YouTube-sensation captured viewers' hearts with her signature "broke babe" looks. She teaches her audience how to look luxe for less, all while radiating the most amazing energy. Garnering a million subscribers in just a year definitely lifted her out of a dark place in her life, so she always advocates the power of dreams, hard work, and faith. What more could you ask for in an inspiration?
Fashion is about expression, and with Ida's sophisticated androgynous style, she's definitely making a statement. While some girls might be scared to deviate away from the conventional "feminine" looks, this content creator knows how to channel femme fatale all while donning a suit. Breaking boundaries with her daring outfits, she never fails to motivate me to explore what lies beyond the trendy scene. Risks may not be easy to take, but with her as my favorite blogger, I know exactly where to draw the courage to challenge tradition.
Calyxta's own Tricia Gosingtian (August 2016 #CalyxtaGirl) was the first person that ever introduced me to the wonderful world of blogging. In fact, she's the whole reason why I started doing it in the first place. Everyone knew her as one of the pioneer social media influencers—a self-made 21st century icon. Last year, she shocked fans after penning a lengthy post announcing her break from the blogging world. She revealed that she no longer felt the raw sincerity in the craft as she did when she began, and opted for a break while she tried to recalibrate. It was surely a bold and scary decision, but it was a much-needed wake up call for all budding young bloggers how writing for the wrong reasons could burn you out in the long run. Tricia has since returned to content creation, and this time, she's taken a more personal and less curated route to going about it. 
My first memory of this worldwide sensation was watching her make movie magic in the hit Disney film, Camp Rock. Since then, she's been on my radar and for good reason, too. When I watched her Simply Complicated documentary last year, my view of her took a full 360. From the charming teenie bopper we all idolized as kids, I saw her struggle through the darkest moments of her drug addiction, mental health issues, and eating disorder. All this took a toll on her career and the whole world watched as she was whisked away to rehab for treatment. It was a very difficult time in her life, but since then she has undoubtedly blossomed into a symbol of hope and a testament of courage. Today, she's a powerhouse performer, a mental health advocate, a fitness buff, and one of the few faces in Hollywood that kids can turn to for advice on many taboo issues.
Written By: 
Frances Beltran
BEAUTY CONTRIBUTOR
Other Products You Might Like: