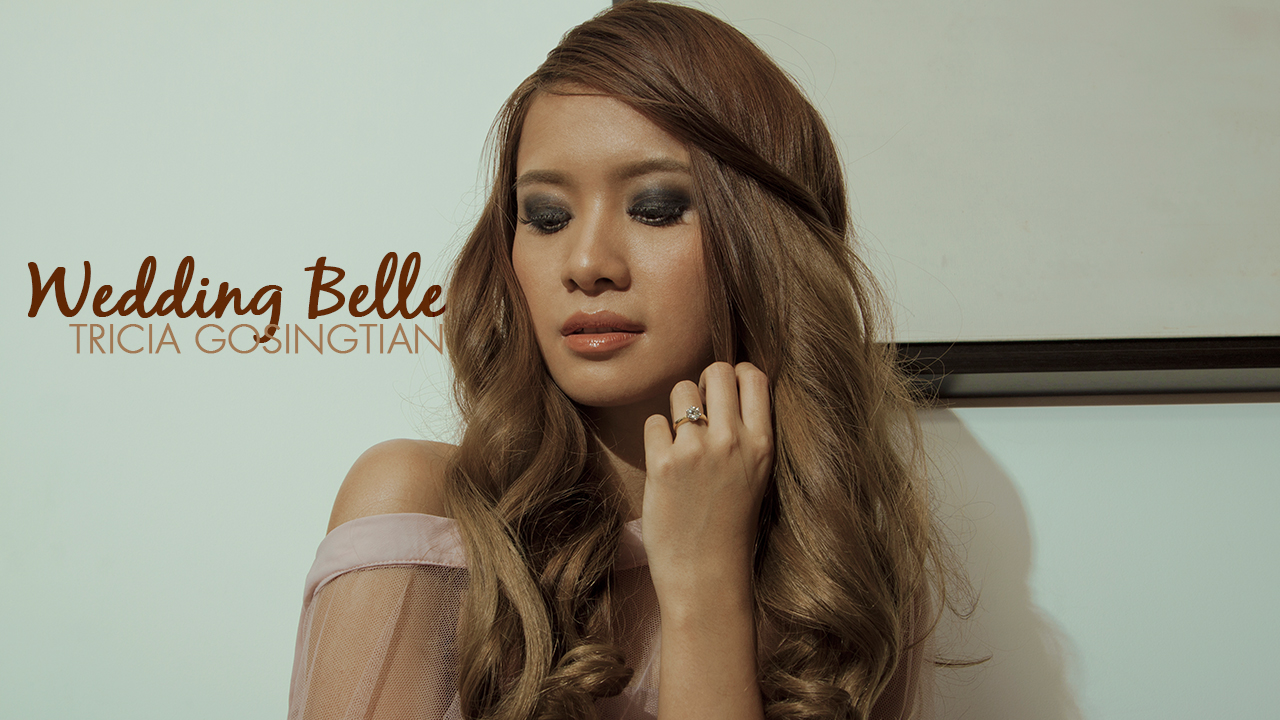 Photography PAOLO CRODUA
Videography TWO FOLD
Make Up HANNA PECHON
Hair RAYMUND DEFEO
Fashion Styling RYUJI SHIOMITSU
 
By: Chryssa Celestino
Anyone wired to the Internet who's young or with a hyper-feminine kid with a penchant for blogging and colored contact lenses must have heard of Tricia Gosingtian. Or at least, caught a glimpse of her on the shelf in a bookstore, smiling over her shoulder and promising "150 style essentials for every girl." And maybe you've even seen some semblance of her in a friend, clad in a daily uniform of pastel tops and a pair of wide Emoda pants she saved up for since February. She says it's Japanese so it's worth it.
This is the "Tricia Effect": the phenomenon where people—mostly teens—are flaunting their love for pinks, lace, soft-looking filters, frilly skirts, J-pop, and the Korean girl group SNSD. Whoever said otaku are creepy weirdos who hide behind their computer screens should meet Tricia's following: a friendly bunch of youngsters filled with ambition and gush about anything Asian unapologetically. It has, after all, now become mainstream. Just check out the noontime show on this major local channel and find your eardrums bombarded with Big Bang's "Fantastic Baby".
"I wanted it to become mainstream," Tricia says, referring to Asian pop culture that she has been following since her teen years. Ten years—that's how long she has been blogging. A photographer-turned-lifestyle-blogger by circumstance, Tricia has evolved from an oft-liked Lookbook.nu mannequin to a legit digital presence whose net worth and ad rate cards could send you gambling your career for the slightest chance of becoming an online celebrity.
What's surprising is not her rise to fame; it's her longevity. In an industry saturated with young blood equipped with teams—writers, photographers, a makeup artist—to document their #OOTDs, staying relevant while aging is the unspoken challenge.  
Now 27, Tricia is 205,000+ followers strong on Instagram (and god knows how much page views her site www.triciagosingtian.com has garnered). She still fangirls over ex-SNSD member Jessica—she scouted the singer's flats in her latest music video for "Fly"—but this year, she has been engaged to her boyfriend-turned-fiancé of five years, RG Gabunada. Unlike styling herself and posing for her camera, planning marriage doesn't come easy.  
"I'm panicking now," Tricia tells me with a nervous laugh. It's her first time to organize her own life event; compared to maintaining a blog where Delete buttons exist, her wedding is not a simple online affair. "I want to push myself to have the wedding that I want, not the kind of wedding people expect me to have," she says. "When I got engaged, people were like, 'Aw! Is it gonna be a blogger wedding? Or a Pinterest wedding?' At first, I was affected by it because I really don't know where to start. Eventually, my personal style comes out. I got to realize the style I want and not follow what's expected from me."
Tricia insists it's going to be minimalist. "It's gonna be ultra-feminine, the kind of style that I'm always sporting," she teases. "I felt like I wanted to do something different. For a change, I don't want to follow trends. Now—," Tricia pauses, "—I want to be the peg."
She jokes about her statement but in a sense, that's how it has always been. From her own book to her own clothing collaboration to her ambassador gigs, Tricia has become her own standard to beat. Many bloggers have evolving styles and so does she, but it's an image—a brand if you will—she maintains particularly well. Her consistency is a matter of uncompromising taste.
"If there's any trend I want to try, I don't want to completely change my style for it," says Tricia. However, she shares that she has joined the straight-eyebrow bandwagon, tints her lips in a gradient manner, and enjoys lazy updos á la Parisians who don't bother with combs. Although indebted to an Asian beauty routine—she's a Pond's girl—she has never had the need to bleach her skin and…well, she has loved the Dolce K shade from Kylie Jenner's lip kits. (One of us, one of us!)
Despite her tendency to change hair color numerous times a year—her ash brown hair being her signature mane—Tricia is an unmistakable personality who was able to adapt to a changing Internet environment while remaining true to herself. "There are a lot of people who tell me, 'Ang pabebe mo!' ('You're too cutesy!')," Tricia shares, "It's not the worst stuff you can say!"
Of course, magnified blunders tag along her fame. In 2011, the year of Tricia's Voguegate (she was stoned for saying "The Philippines is not fashion-forward" in a semi-viral video), the blogging industry has the tendency to be a high-school hellhole. "I'm less ignorant now," Tricia says, fully owning up to the incident, "when you're young, you make mistakes, you say the darndest things. I'd like to think that with age comes wisdom."
The Tricia I met on a rainy day last July is definitely not the Atenean photographer I used to stalk on DeviantArt.Com. She still is the same lass with a girlish giggle though, the same one who shies away from two-piece bikinis and swears not to pose nude. Today, she's a public figure who moms wish their daughters grow up to be.
Now that she's approaching marriage, she might just attract a new market, and the moms might find new life pegs. "When I got engaged, there's someone who commented on my blog, "Oh my god, you're gonna be a mommy blogger! You'll be posting instant formula milk,'" Tricia says, "Sabi ko, 'Hindi ba pwedeng married blogger muna? (Can't I be a married blogger first?) Does it really follow?'"
I can already see what Tricia's future is going to be like: It's ridden with new hair hues, coffee, sunny settings in different corners of the globe, and the hashtag #RGandTriciaWillGoPlaces. Sometimes, there will be Japanese makeup and, as always, a variety of the nude lip.
Don't ask me how I know, I just do.