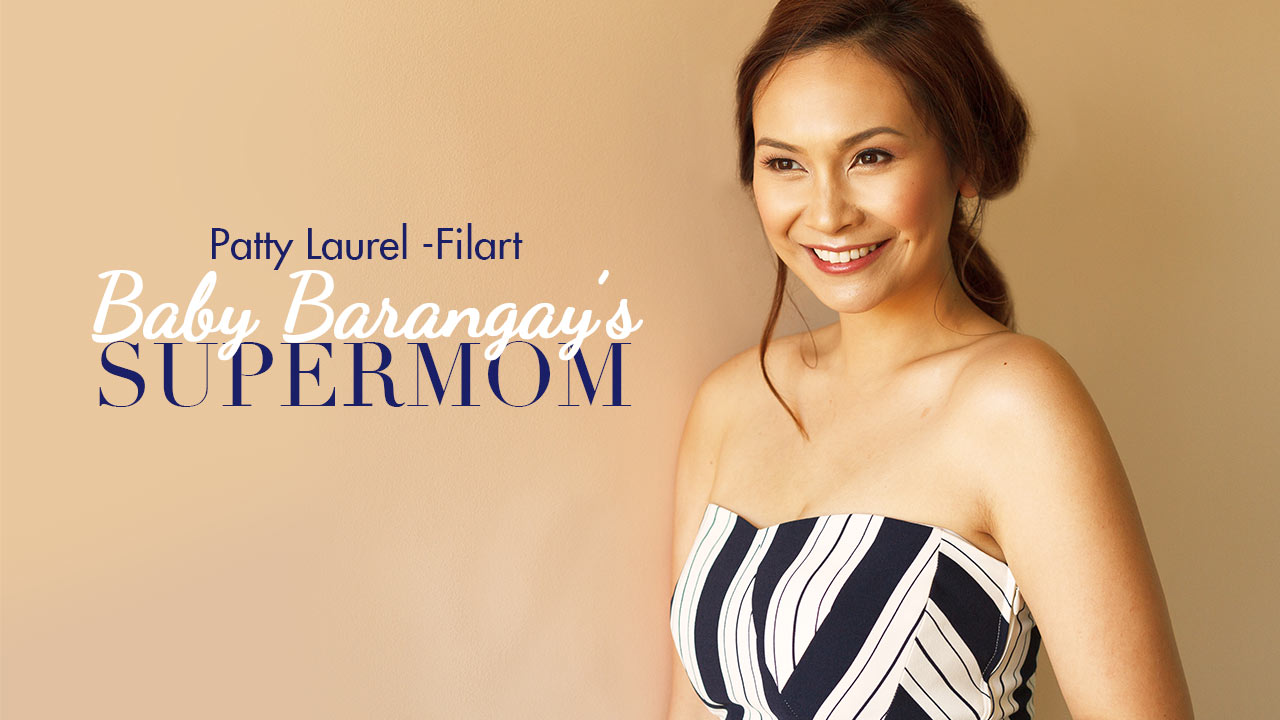 The ultra-bubbly Patty Laurel-Filart is a natural in front of the camera. At our Calyxta shoot of the social media mom squad, Baby Barangay, of which Patty is a member, the charm of the former UAAP courtside reporter and former VJ for MTV Philippines was caught by both photographer and videographer. In real life, with her pretty face perfect at any angle, Patty's personality is even more potent, making everyone at ease with her bright smile and relentless positivity. 
We get to know her more through another Baby Barangay mommy, her friend Kelly Misa-Fernandez. Kelly says, "Patty is a superwoman! She has taught me to be strong and resilient through it all, through all the struggles."
The two – Patty and Kelly – went from being fellow models to becoming fellow mommies. Kelly shares, "Patty is such a good friend. We've known each other from our modelling days. It's been more than a decade, I think, that I've known her. And it's funny because we were actually neighbors. We lived on the same street, we knew the same people. And we weren't hanging out until finally it was an event that we bumped into each other, and we just clicked."
She continued, "Patty has been such a good and positive influence in my life. She has actually influenced me to start blogging. I owe my blog to her." Patty's eponymous blog has made her one of the country's most popular bloggers. Two Baby Barangay moms, Kelly and Cat Juan Ledesma, are also bloggers.
Kelly says that Patty's position as a mega influencer helped monetize the Baby Barangay brand. Kelly says, "Patty is our manager. She manages all our jobs." Meanwhile, fellow Baby Barangay mom Bianca Santiago-Reinoso dubs her as the "Mama-Ger", short for Mama Manager, of the group.
What's more, Calyxta's featured mom squad owes its cute and snappy name to Patty. In fact, as also mentioned in our Moms for Moms story, Patty is the reason why the group was formed in the first place. Being a first-time mom, Patty found the glue that connected them – a Whatsapp group where she chatted with friends Cat, Kelly, Bianca and Nicole H. de los Angeles about parenting and family life.
The Baby Barangay moms also point out how awesome a mom Patty is to her son, Theo Oliver, almost 2, and how loving she is to her husband, Patrick Filart, the Managing Director at Industree TV and CEO of ThirtySix-O.com.
Kelly tells Calyxta, "You'll never know what will be handed to you, how motherhood will be, because it's different for every woman. But hands down to Patty on how she handled her struggles as a first-time mom. I've really seen how strong she is as a woman."
She adds, "We went through the pregnancy together. We were like a few days apart with our pregnancies. When I gave birth, she gave birth three days after. So we were in constant communication on the stages of our pregnancies and even after birth. It felt good to have someone to talk to about it that was totally in sync. Even until now, she has been my constant go-to girl when it comes to like tips for raising [my son] Tristan. And it's good to have Patty as a friend and as someone to go to when times get a bit difficult."
No doubt, Patty Laurel-Filart is a supermom. She's still a woman who has limitations, but despite these limitations, she manages to pull things through together with her humor, resilience and faith. That's what makes her an inspiration to fellow mothers. Indeed, Patty is a mom for moms!
Text by: SHERRY TENORIO
Videography: JEDROOT
Photography: RENZO NAVARRO & MEL AGUINALDO
MAKEUP: ANGELA YEO
MUA Assistant: MARJ MAROKET
Hair: TONI&GUY
Fashion: H&M
Styling: ADA LAUD

Meet The Crew: Marj Maroket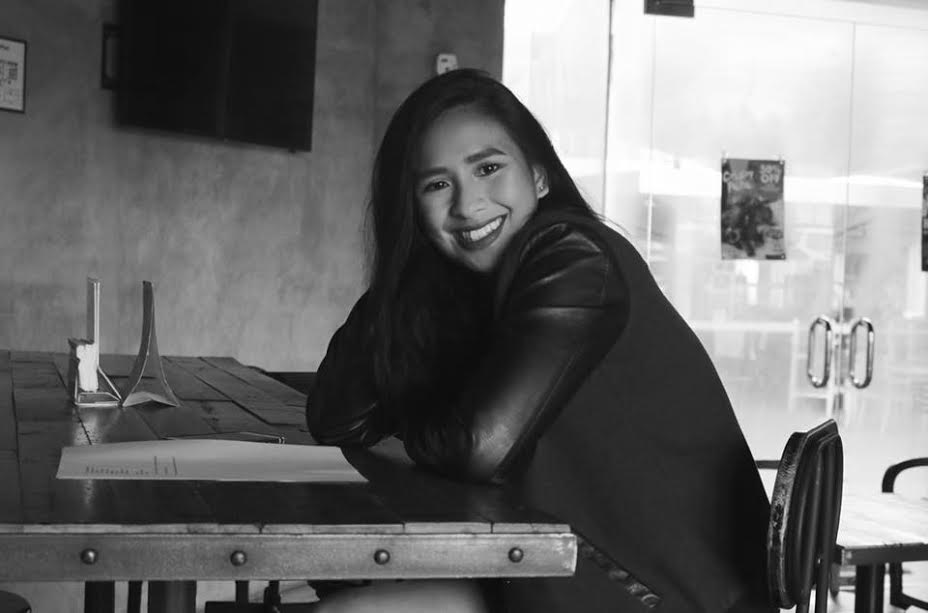 Marj Maroket is a Manila-based up-and-coming makeup artist. Her love affair with makeup began when she joined the cheerleading group at the De La Salle University. Required to put on a fully made-up face, Marj bought herself a starter makeup kit and learned to apply makeup from watching YouTube tutorial videos. Her passion didn't die down when her cheerleader days ended, however. Instead, she continued enjoying enhancing people's features and making their faces light up with confidence. So she pursued a career in the beauty industry—while working as a Trade Marketing Executive at Calyxta, Marj completed formal lessons from the Center of Aesthetic Studies. This makeup artist has more dreams – a fashion editorial for Vogue, perhaps with Rihanna and Taylor Hill as her muses. 
ARTIST STATS
Skin: Combination
Hair: Black, Long
Can't live without: FOOD
Favorite Calyxta Find: Beautyblender!!!
Find her at:
Instagram: @marjmaroket
Calyxta works appear in:
Baby Barangay cover story – May 2017
Calyxta Cuts: Go Bare or Go Bold with Makeup
Calyxta Cuts: Get the Pageant Look