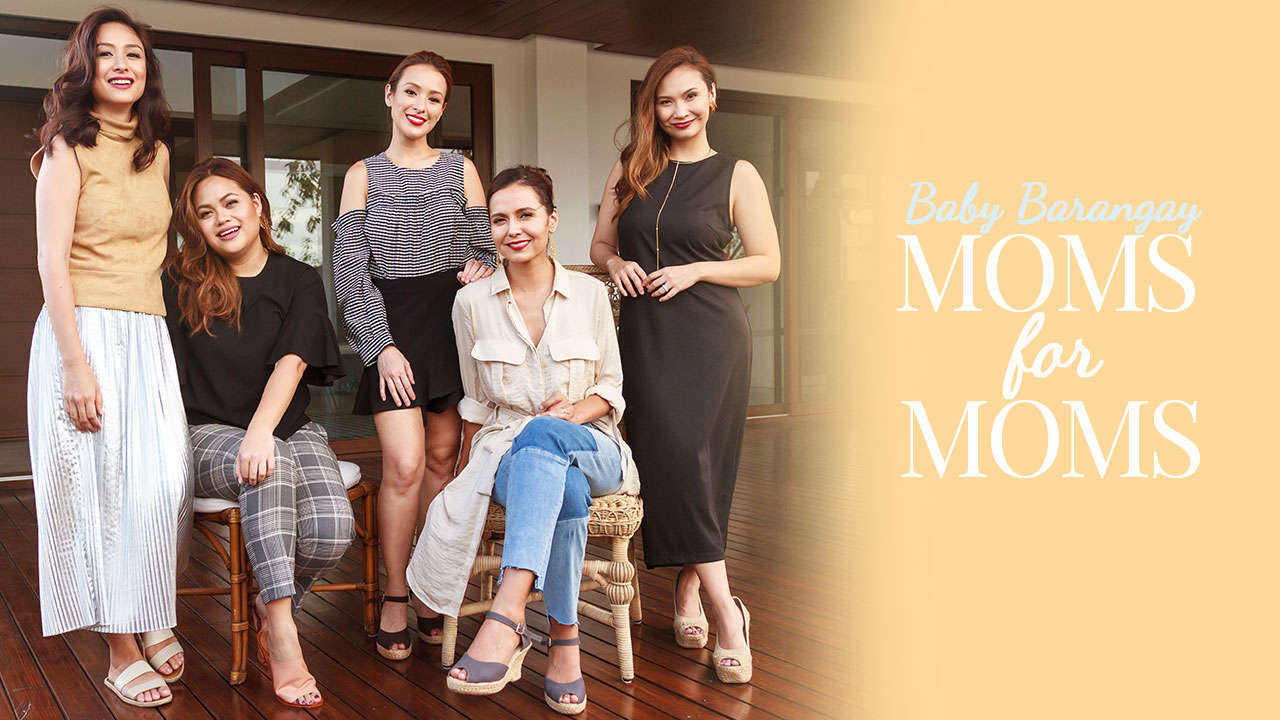 Motherhood is the world's toughest job. Being a mom is a job that promises no pay, no benefits, and no sleep. It requires 24/7 of work with the mother on call at all times, may it be day or night. And you can be sure that the holidays mean more work! It's a job that also needs a woman who must know the rudiments of psychology, medicine, personal finance, culinary arts, and technology skills. It also requires some physical prowess since the job entails standing for hours, lifting up weights of up to 75 pounds (that's anywhere from kids to groceries and furniture!), be constantly on the go, and operate on little to no sleep. The only real perk? While the boss can be very demanding, that boss can also be absolutely adorable, huggable, kissable, and the light of her life! Worth it!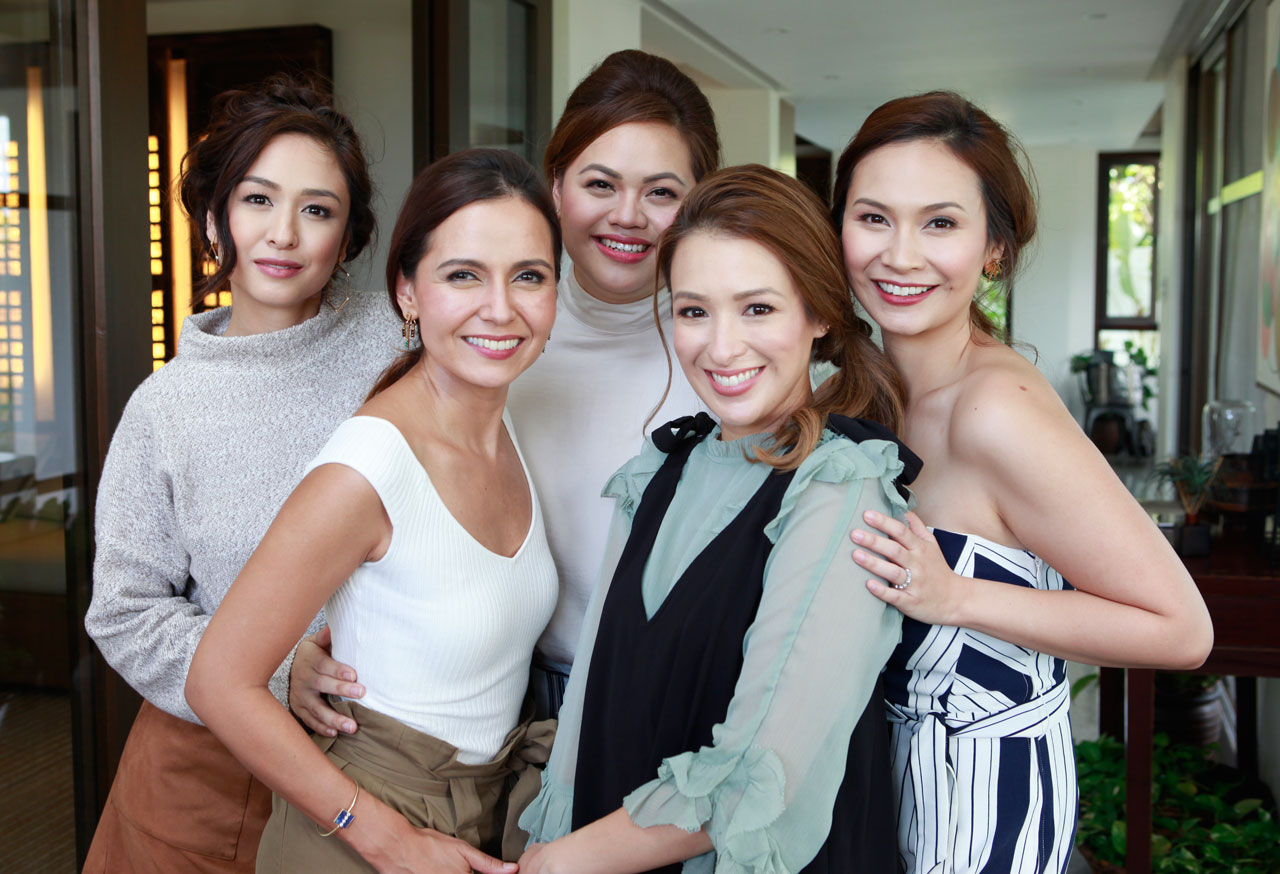 Motherhood is tough, no doubt, so to find someone who can understand this challenging journey is a true blessing. This is the story of our newest Calyxta Girls – Cat Juan Ledesma, Nicole H. de los Angeles, Patty Laurel-Filart, Kelly Misa-Fernandez, and Bianca Santiago-Reinoso – who made stronger bonds when they became mothers. As they grow into life as moms, they also grew into a group of friends now known to many as Baby Barangay.
Patty Laurel-Filart is the gorgeous model/host who is wife to the Managing Director at Industree TV and CEO of ThirtySix-O.com, Patrick Filart, and mom to Theo Oliver, almost 2. She tells Calyxta, "A lot of moms and dads need all the help that they can get. We have been so blessed because we have our parents to help us. We have our amazing household help that have been superheroes to us, and even our cousins and relatives. But it's wonderful to go through life, especially in this very difficult season, with friends who can actually relate and friends who can actually cheer you on. And that's what we find in Baby Barangay – it's a life-long friendship! It's nice to journey through different seasons with people who understand where you're coming from."
Beauty editor and lifestyle blogger Cat Juan Ledesma considers the group as an integral part of her life, especially in the last couple of years. Wife to film director Carlo Ledesma and mom to 4-year-old Fin and 2-year-old Nara, she shares, "[Baby Barangay] has been there for me through any questions, any hardships, in any obstacle I come across in my parenting journey. These are friends of mine who support me in whatever decision I do. They are there always to offer whatever helping hands they can."
Baby Barangay is quickly becoming social media's hottest mom squad, with brands eager to work with the quintet of pretty women who are not just devoted wives but have also been blessed with the most beautiful kids. This combination proved to be appealing to thousands of moms and to big brands. In a world full of mean moms and mothers criticizing each other for their parenting choices, how refreshing to see moms actually cheering each other on! For example, in Baby Barangay, you have moms who breastfeed and moms who use formula. And that's okay! This rare mommy sisterhood of Baby Barangay is so inspiring that brands now fall over themselves trying to get the wholesome friendship this group of mommies have to be part of their brand identities. Who'd have thought that a simple friendship can turn to something big?
Cat, Patty, Kelly, Nicole and Bianca would never have thought that this would happen when two years ago, they started chatting on Whatsapp. The five new moms would talk about motherhood, parenting, and all the other things they couldn't discuss with their husbands. According to Bianca Santiago-Reinoso, the fashion stylist who is wife to Raoul Reinoso, Co-Founder/Marketing Director at Titan and SLAM Philippines, and mom to 4-year-old Liana and 1-year-old Juano, "We're a group of friends who for some happy reason became much closer because we all became moms almost at the same time."
Nicole H. de los Angeles, the former Pond's girl who is now wife to entrepreneur Jaime de los Angeles and mom to 4-year-old Luis Joaquin and 2-year-old Jaime Aloncito, adds, "We've known each other for years since we were probably in high school and towards college as well. We all had relationships with each other individually, but it's only now that we became moms, wives, and more or less got pregnant at the same time that we really gravitated towards each other. You know, it's like we formed our own support group."
As the support group began to bond further, their families would go out for dinners and travel together. On a trip to Cebu—of course with all their families in tow!—Patty named their group, "Baby Barangay." Patty says, "It really has been this barangay in a sense because we're a huge group, and when we travel, we take up a lot of space and two vans that are filled with a lot of suitcases! It grew as an extension of our family because eventually our husbands have become friends and our kids have been growing up together, so it almost seems like they're cousins."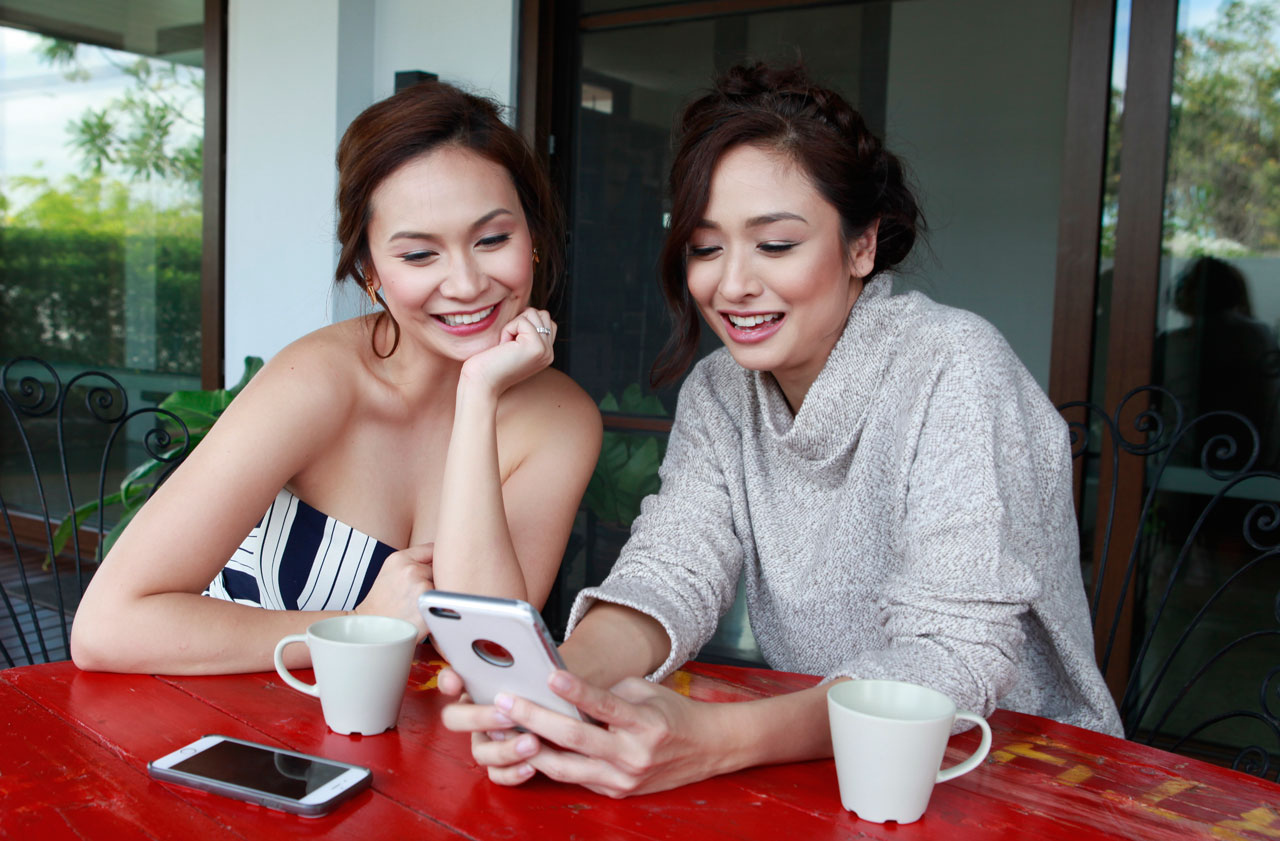 More than doing activities and going on trips together, the group has always been present in each other's lives especially in battling the challenges of motherhood. Kelly Misa-Fernandez, model and lifestyle blogger who is wife to businessman Carlos Fernandez and mom to Tristan Antonio, almost 2, admits, "Motherhood has been incredibly hard but these girls have made it easier. I value their advice and their no-judgment friendship. I would never have lasted this part of my life without them. They're my go-to people when it comes to motherhood."
Bianca adds, "As they say, it really takes a village to raise your kids so I'm blessed to have these girls." Nicole concludes, "I probably wouldn't survive motherhood or be where I am today without these girls with me and sharing whatever I experience with them on a daily basis. I'm lucky to have friends to go through life with, knowing they're rallying for me."
As we get to know each gorgeous mom throughout this May, we'll explore the beauty that makes Baby Barangay an essential to the parenting journeys of our Calyxta Girls—true moms for moms.
Text by: SHERRY TENORIO
Videography: JEDROOT
Photography: RENZO NAVARRO
MAKEUP: ANGELA YEO
MUA Assistant: MARJ MAROKET
Hair: TONI&GUY
Fashion: H&M
Styling: ADA LAUD

Meet The Crew: Renzo Navarro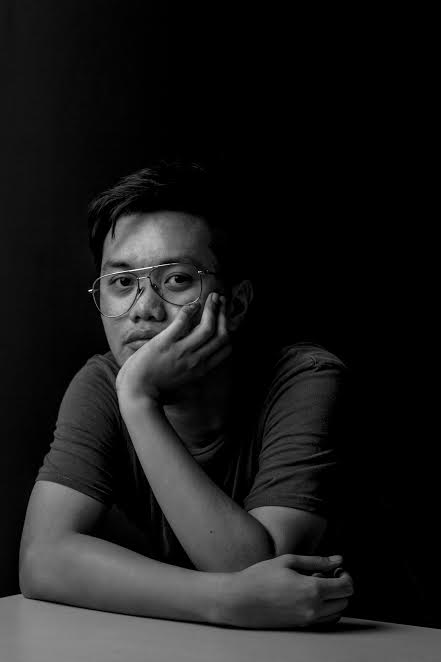 Renzo Navarro is a Manila-based photographer. He started his career by borrowing his friends' cameras to take photos of people. But when he was asked to provide the snaps for a friend's lookbook for her graduate collection in Central Saint Martins and was hired by the local fashion designer Carl Jan Cruz, Renzo ventured professionally into fashion photography and liked it. Always in love with visuals, his pursuit of photography allows him to indulge in passion projects which he couldn't do with graphic design. Although quite new in the game, his photos have already been featured in Calyxta, L'Officiel Manila, and TheNeighborhood.ph. During his spare time, he still shoots still images using his own camera now, a Canon 7D.
ARTIST STATS
Skin: Dry
Hair: Thin and dry
Can't live without: Sea Salt Spray
Favorite Calyxta Find: Toni&Guy Sea Salt Spray
Find him at:
Instagram: @_renzonavarro
Calyxta works appear in: