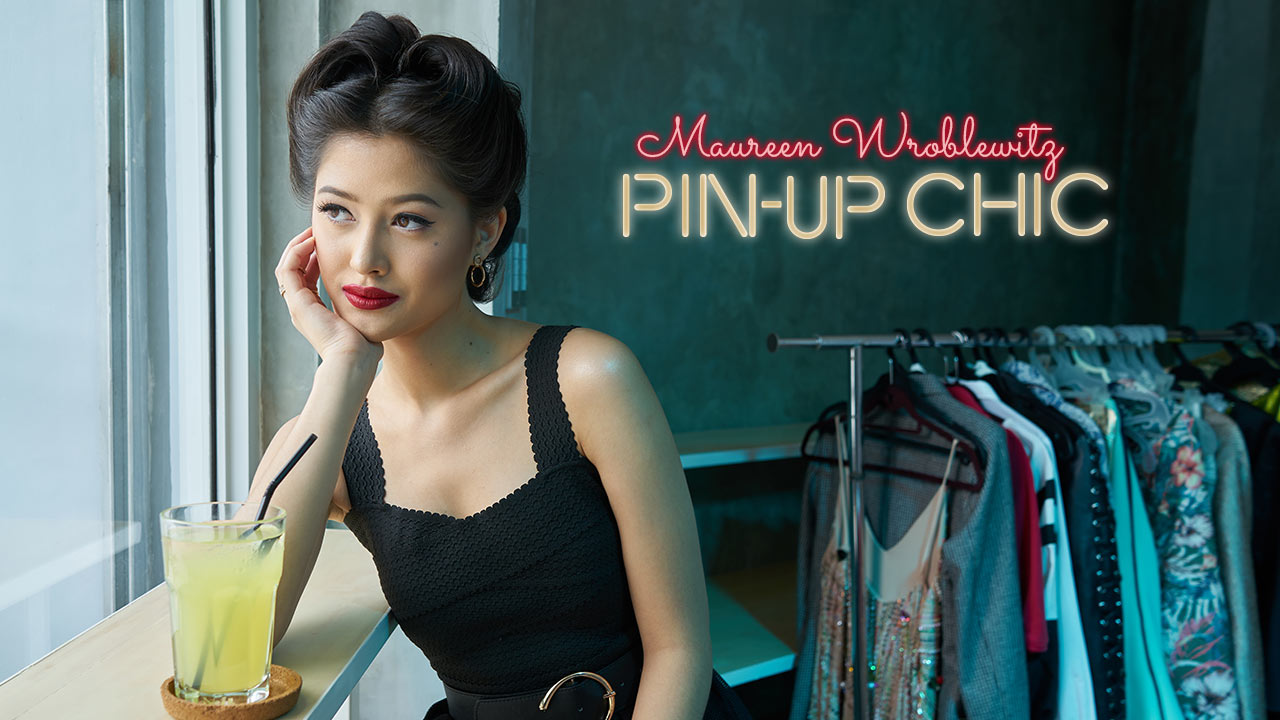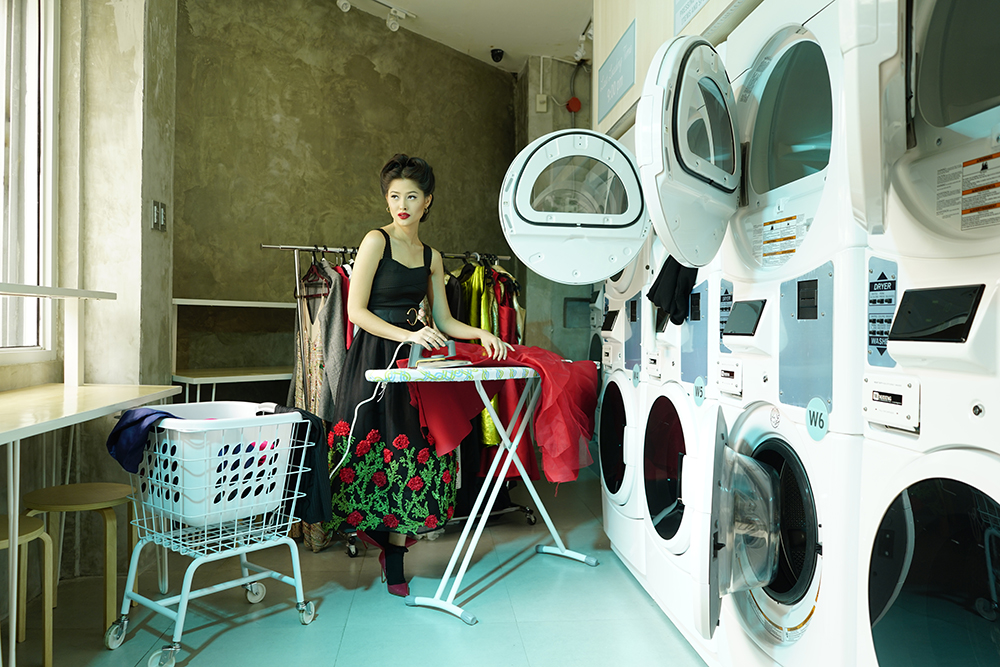 By definition, pin-ups are usually posters of glamourous women designed to be displayed on the wall. In the 1950s, models and actresses like Brigitte Bardot, Dorothy Dandridge, Gina Lollobrigida, and of course, Marilyn Monroe, were just some of the most iconic "pin-up girls" who embodied vintage beauty—which is why we dedicated this week's look in capturing just that.
With her timeless beauty, Maureen Wroblewitz is no doubt a modern day pin-up—posing for photos worthy of being framed and hung. Seeing all her layouts made me want to post everything on my Instagram, and maybe choose one or two to use as my desktop wallpaper. In fact, just recently, her hairstylist, MJ Rone, showed me his phone—and it was a wallpaper of Maureen in her Rockabilly ensemble!
In this week's cover story, Mau, as she's fondly called in person, gives us a more detailed account of her journey during Asia's Next Top Model—what she loves most about modeling, her takeaways from the experience, and how she dealt with the bullies during the show.
Does modelling run in your family? Or are you the first one?
My mom joined this pageant thing. She's from Rosales, Pangasinan and she joined a pageant. But it's pageant, not modelling. So, yeah. I was the first one. There's never been a model. I'm the first.
Did you watch previous cycles of Asia's Next Top Model prior to joining?
No—just a few episodes. I didn't watch it really before.
In one word, how would you describe your Asia's Next Top Model journey? And why?
Crazy. There were a lot of ups and downs. And then there was bullying, and feeling insecure, and feeling like giving up, and then there's a lot of pressure. Then also happy moments because I found good friends there, but it was a really crazy journey.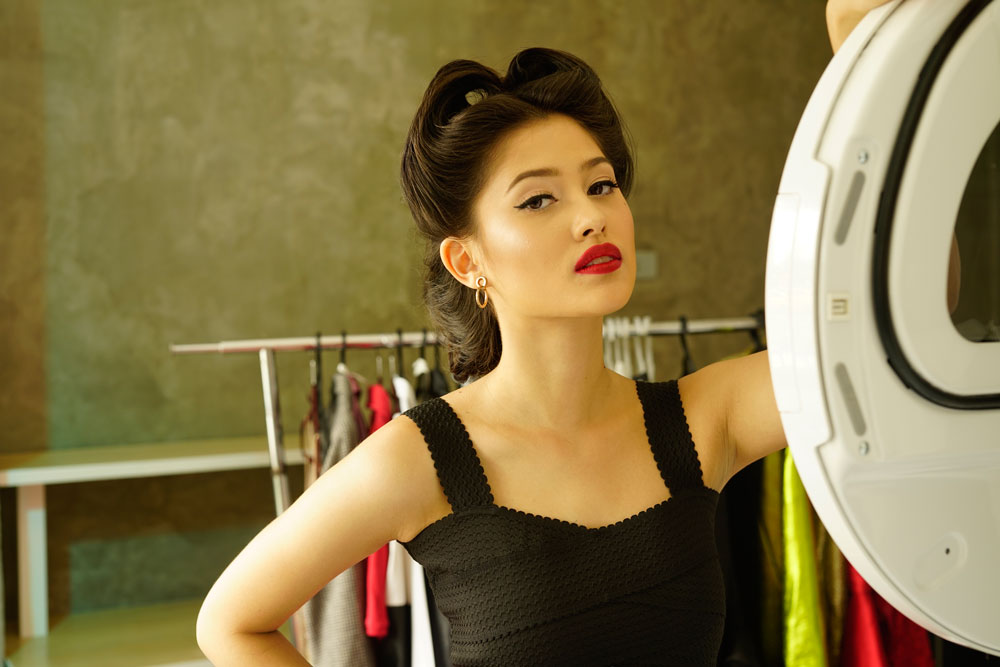 What was the biggest lesson you were able to take home after that?
It was really about myself. Because I never believed that—I was always telling people that, "Oh, anything's possible. You just have to go and try." But I never really believed it. Until I did something—I took a risk. I don't really take risks. I'm that careful type of person. And so, I learned that it is possible. It is true that anything is possible, and I just realized that I'm a strong person and I never really saw it, but other people saw it, and so that's how I know it now.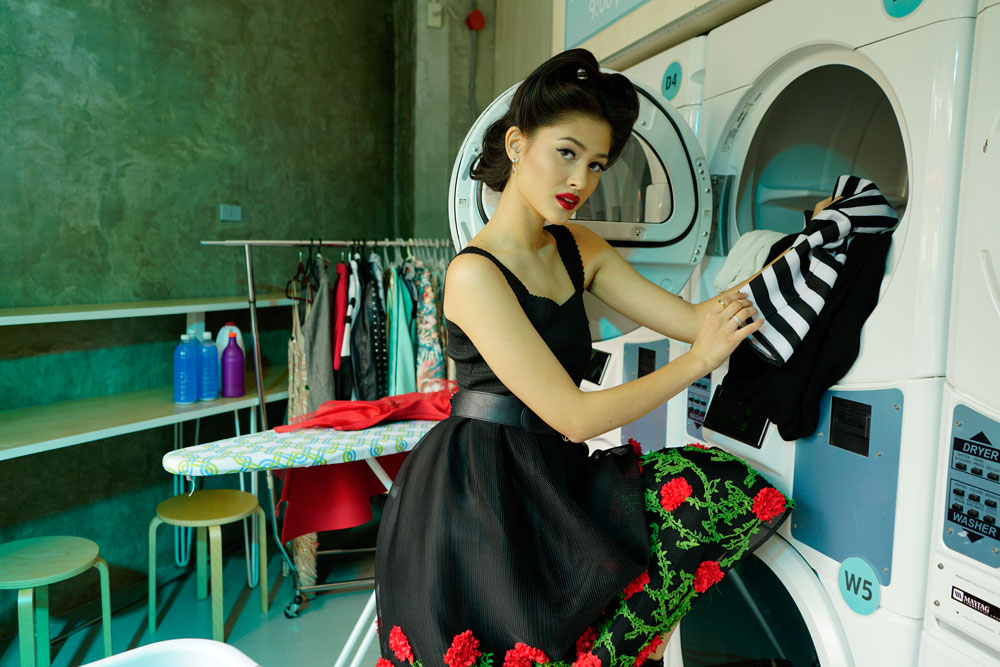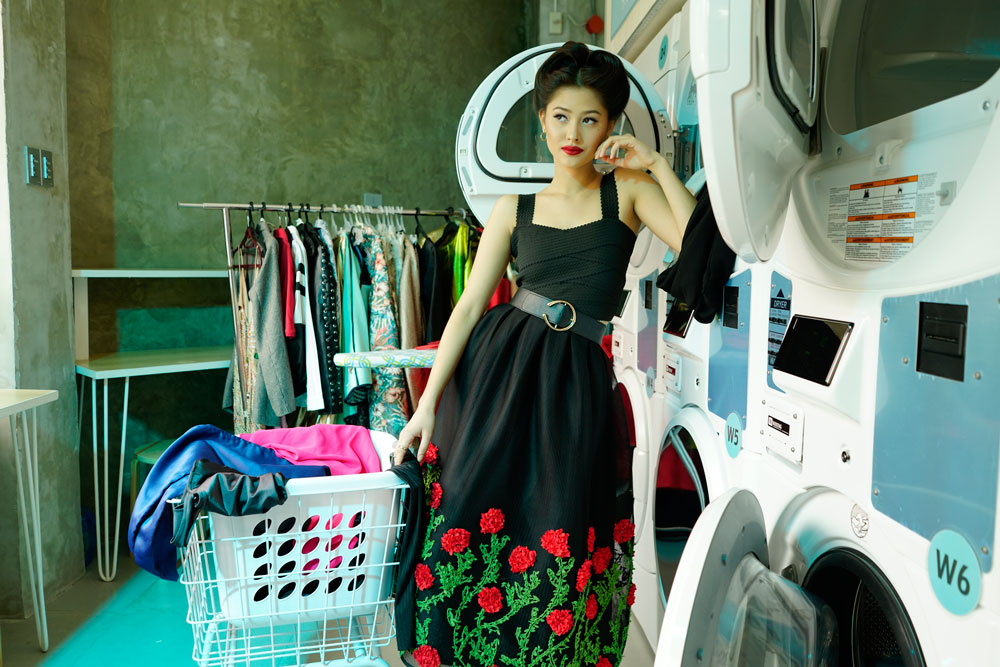 What about modelling do you love the most?
I love meeting new people. It's like creating art. And I love seeing the pictures after. It's like you can be proud of them and be like, "Oh yeah, that's me!" Especially when you're in a magazine, it's so exciting.
Do you still keep in touch with the friends you made from Asia's Next Top Model?
Yes. The twins, I got close to them. They were here in the Philippines just—last week?
Oh, that's so cool! Did you get to take them around?
Oh, I couldn't really because it was a sponsored thing. But we hung out and I will most probably go to Indonesia to visit them.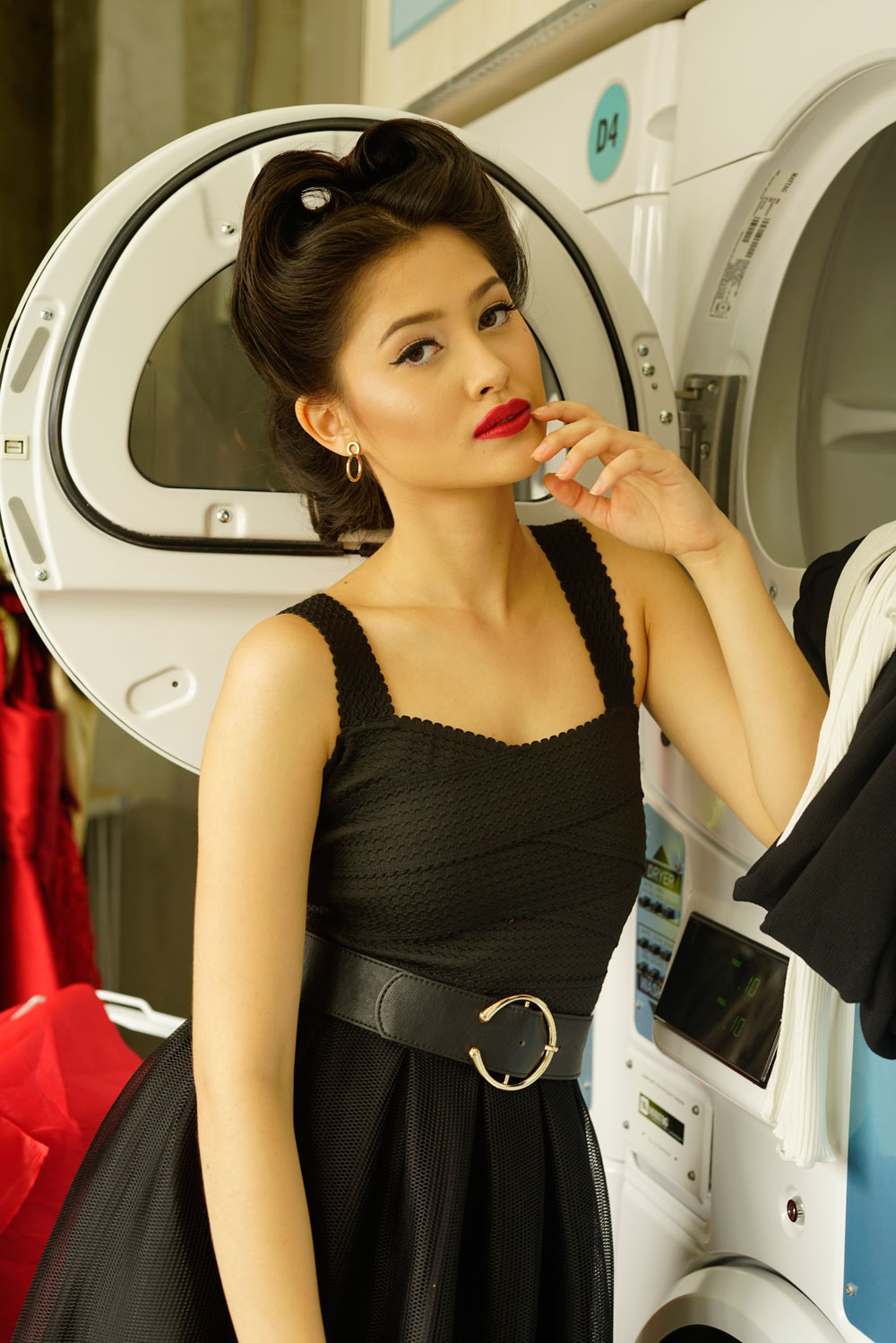 What about those who weren't as kind to you? What's your relationship like with them now?
We're cool. We follow each other on Instagram and we like each other's posts. But we don't really talk as much
What's one thing people don't know about you yet? Or what do you think wasn't shown on television, that they see on photos? Is it the artsy side?
I don't know if they see the artsy side. I don't know if they know the artsy side. They know I don't have a dancing talent, because there was an episode that I had to dance and I was so bad. But if there's something they don't know—I get that question a lot, and then I'd have to think of something new. But a lot of people, I don't know if they read all my articles, but I work. I didn't have it easy. I worked as a waitress before, and I earned my own money. I was starting to be independent when I was 16. People don't know that. People think that because I'm half-German and I look this way, that I'm maarte. Like with food—I actually eat everything. Except for spicy. And I eat balut. Some Filipinos don't even eat that. And then, I forgot the name, but it's like—blood?
Oh, dinuguan?
Yes! I eat that also.
If you were to give your pre-Asia's Next Top Model self any advice, what would it be?
Take risks and don't be afraid. You have to take risks, so you'll grow more as a person. Get out of your comfort zone. You can't just stay this tiny for the longest time because you only have one life to live, and you don't know for how long. So you have to use every second, and make it worth it.
What about bullying—what advice can you give young girls who are being bullied?
I can say that they should really just focus. That's what I did. I would focus on myself and just think that. I'm very open-minded. Before I judge people, or before I'm like, "Oh my god, this person is this or that," I think about them—why do they do it? They have a reason why they do it. Maybe they're going through things, and the only way to get out of it is to bring other people down. There are people like that, and I just maybe try to understand them. Just focus on yourself, focus on the people you love and who love you, and don't let the bullies get to you. When you don't let them get to you, it will stop. They'll just stop. So, yeah. Just show them that you're strong, and that you don't care. Even if it's hard. Because it can be so hard. Just prove them wrong.