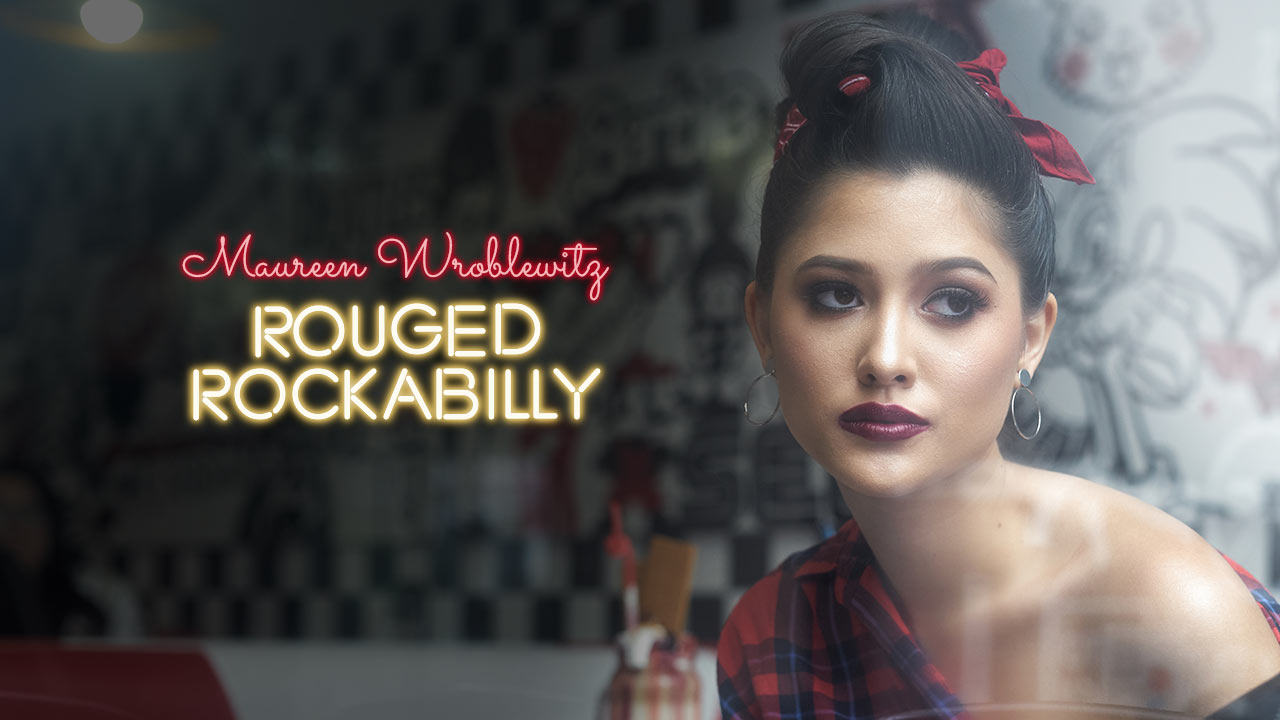 Since winning Asia's Next Top Model earlier this year, Maureen Wroblewitz has become a household name with an invaluable face that has graced the covers of some of the country's most renowned magazines. It's also a well-known fact that she's half-Filipina and half-German—a subdued depiction of this week's theme, focusing on the earliest styles of rock and roll music that rose in the 1950s-blending the sound of country with rhythm and blues.
Our second cover story delves more into our cover girl's childhood and what it was like growing up in Saudi Arabia before moving to Germany, and then to the Philippines. It was a pretty eye-opening moment, given that Mau's soft-spoken ways tend to make her appear more mysterious. And it's precisely this meekness that makes you want to know more about the model, how close she really is to her relatives here in the Philippines, what her favorite Filipino food is, and her other passion besides modelling.
What was your childhood like? Was it always your dream to become a model? Or did you sort of have another profession in mind?
I had a really fun childhood. It was different because I grew up in Saudi Arabia, and I lived in a compound. It was like, this community kind of thing—we knew the people there. All the kids in the compound were friends. It was so much fun. I was never really the girly type. So when I was younger, I'd never really thought of modelling because I thought it was so girly. For a while, I wanted to be a vet. But then I realized I can't see blood. Like, really, when I see blood, I could faint. It's that bad. So, I was like, I can't do this. And then, there was a phase that I wanted to be an actress. It's still there but then, after that, when we moved to Germany, I watched Germany's Next Top Model. That's when I started to want to be a model. Because there were also a few people saying, "Oh, you can be a model," and this, and that. So, I was just thinking about it, and that's where it started. I think I was around 12 years old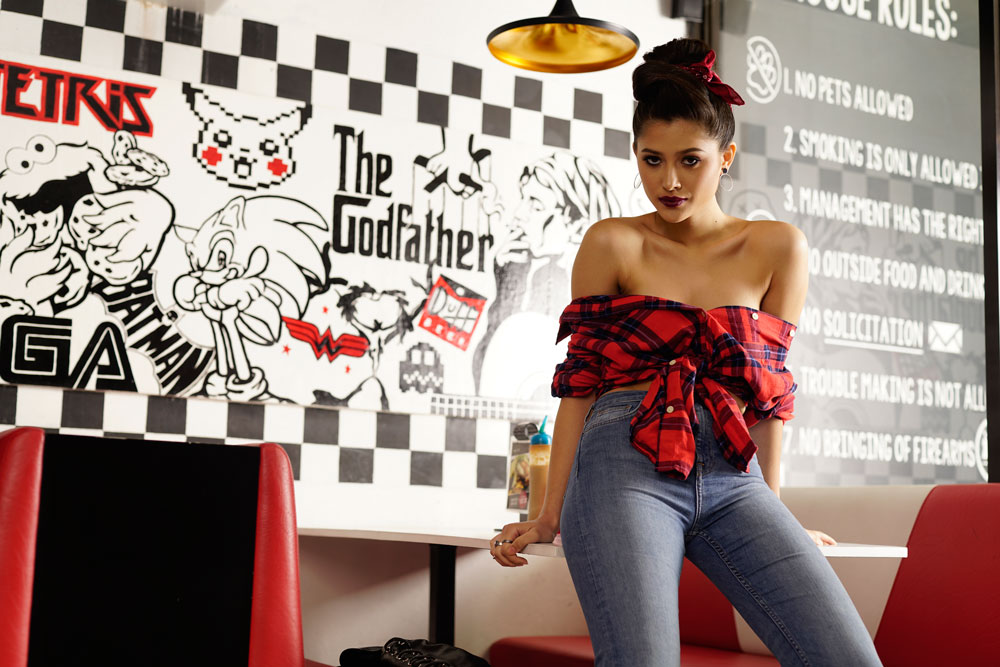 What did your dad and siblings say when you decided to enter Asia's Next Top Model?
When I told my dad that I was going to join, that I was going to the casting, my dad was like, "What? Asia's Next Top Model? Really? You want to go there?" And I was like, "Yeah, I want to try it out." Even though I didn't really want to join, I thought it would still be a good opportunity to do a casting experience. So I said I'm just going to try it out because I didn't think they would take me. And then, when I told my dad that they wanted me, he was so happy for me. But he was like, "You know, you have to know if you really want this." And my dad has always been very supportive of my modelling career, and my sisters are very proud of me. I have 3 sisters and they're very proud of me. They've known since I was 12—no, not 12. Maybe 13, because I didn't tell everyone yet. But they knew that I wanted to be a model and so, they were very proud of me. They still are.
How has it been living in the Philippines?
Even if we lived abroad, we were still in the Philippines every year, or sometimes even twice a year. So I was used to the culture. I know the culture, I know the people here. And I have a big family as well. I love being here because I'm family-oriented, and I love being with my family. So, yes, I love being here, especially because my family is here. And I just love that the people are very friendly and welcoming. And the food is better than in Germany. (laughs)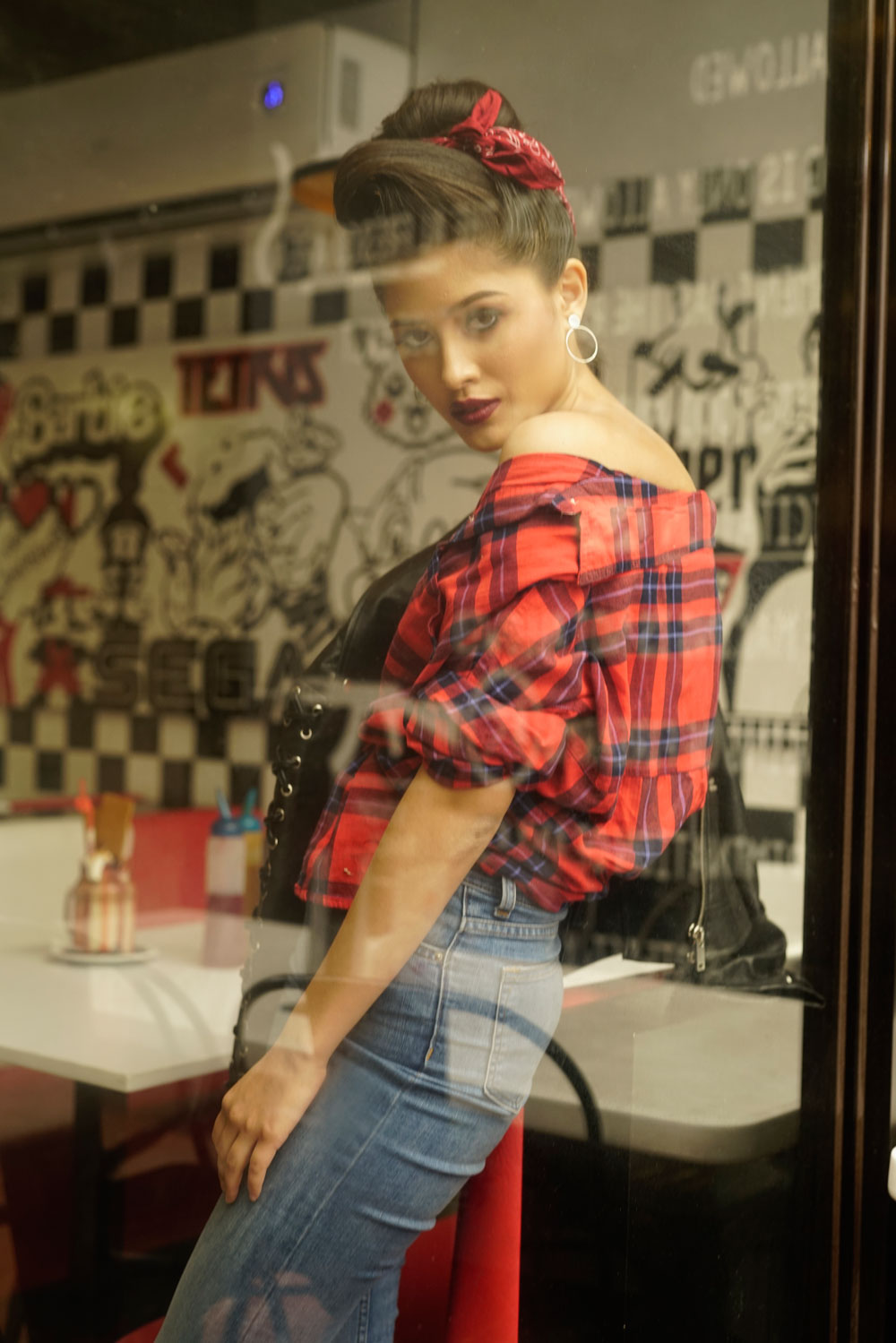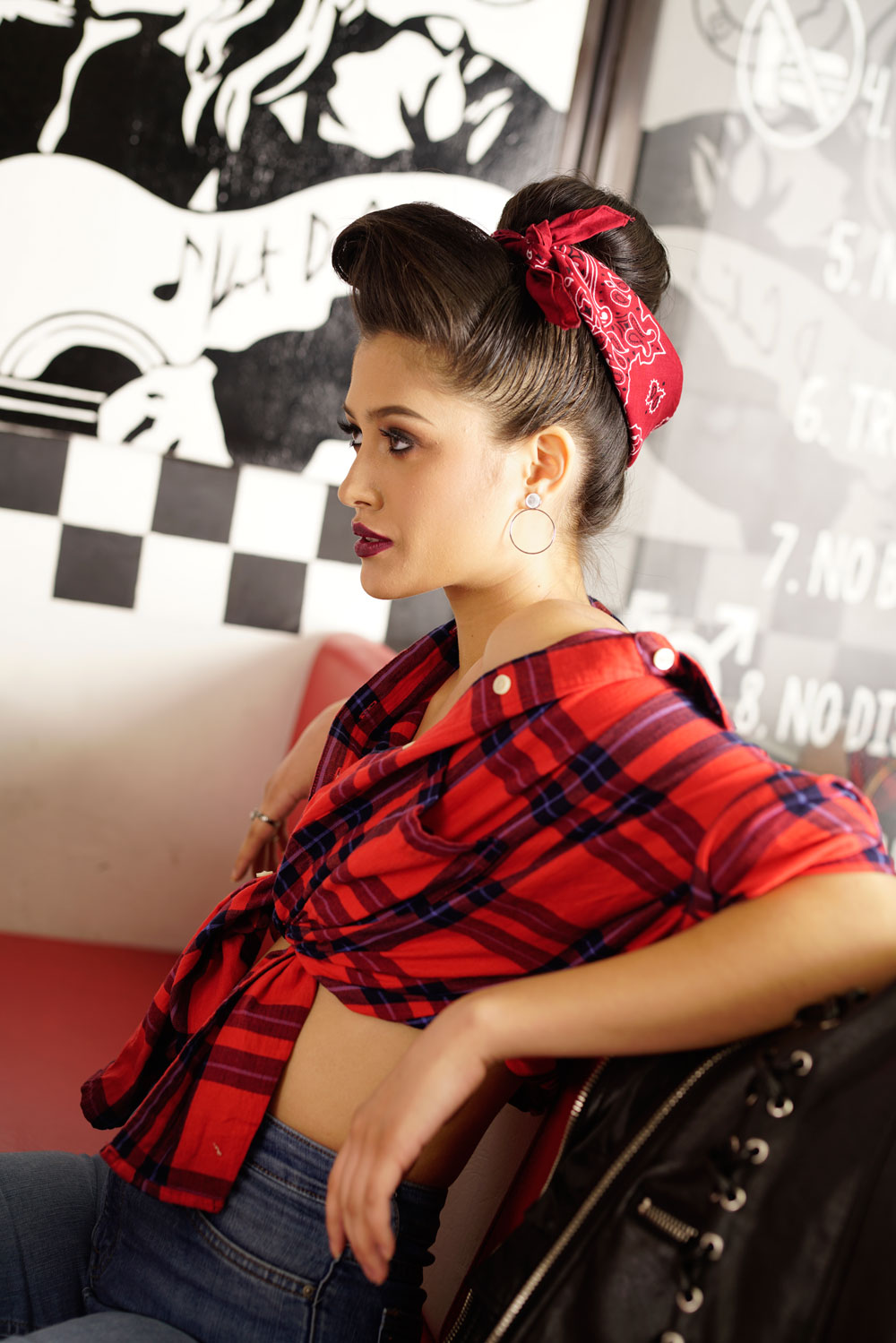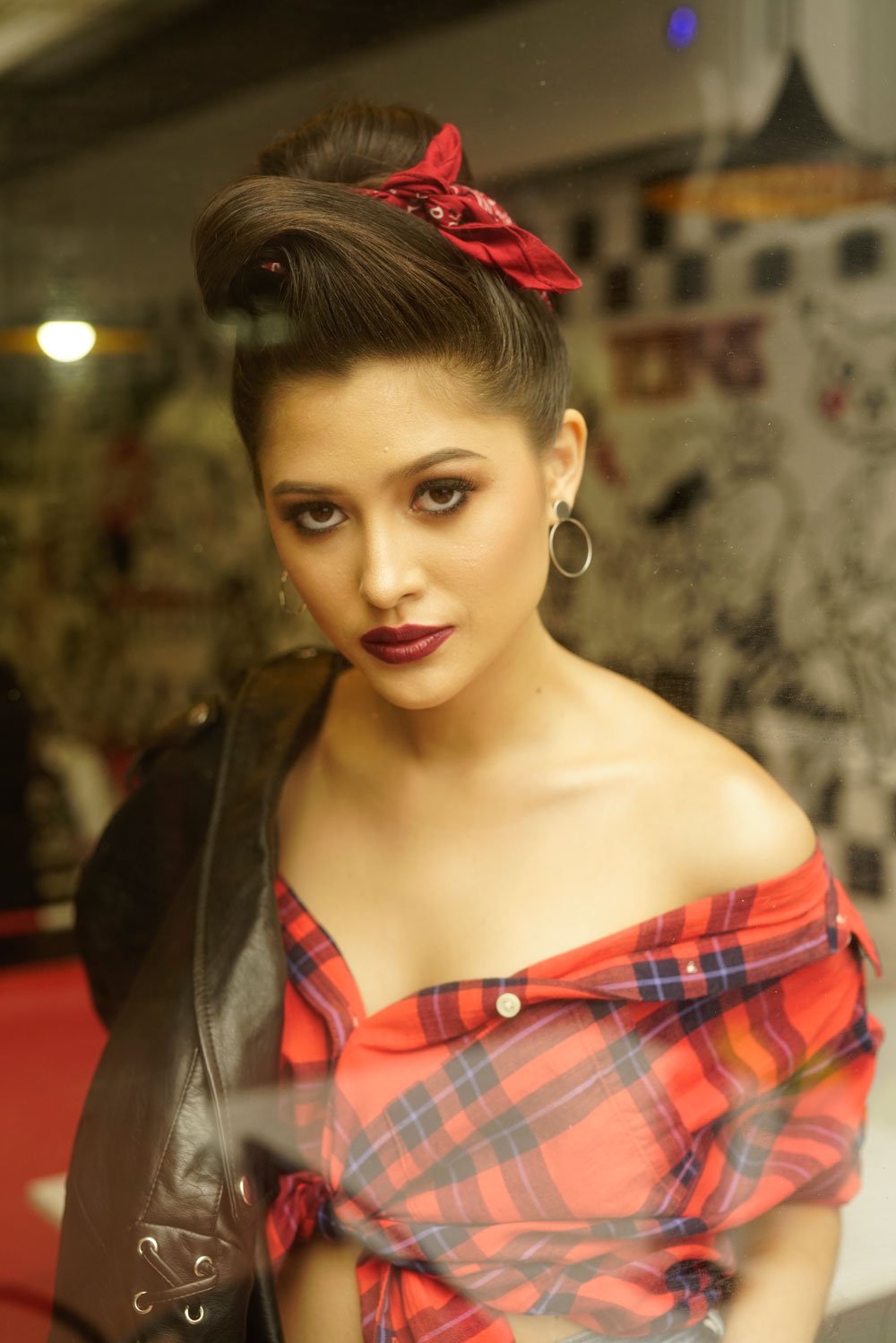 Can you speak Filipino?
I can understand Tagalog. And I can speak a little but not really. Like not fluent.
What's the difference growing up in Saudi Arabia, then in Germany, versus the culture and the lifestyle here?
Saudi Arabia was so different. It was more strict and conservative. And then Germany, on the other hand, was more free. Especially where we lived, it was in the middle of nowhere and it was on the countryside. So most people are just drinking, and Germans are known for drinking a lot. You'd start when you're maybe a teen. And you're legally allowed to buy beer and wine at 16. It was very different from Saudi. And I feel like people in Germany are, very, very open. It depends where you are there. It's different if you compare the Philippines to the Western culture. Philippines is very traditional and most people are conservative. So that's the difference from Germany. People here are more conservative, and don't show that much skin. In Germany, there are beaches where you can be naked! But I love it in Germany and the Philippines.
What's your favorite thing about the Philippines?
I love the people here. They're very welcoming, very friendly. And then I also love the food. My mom used to cook Filipino food all the time. That's how we got to know Filipino culture and food.
What's your favorite Filipino food?
I love palabok, and I love adobo. Arroz caldo, too. I love a lot of things. (laughs)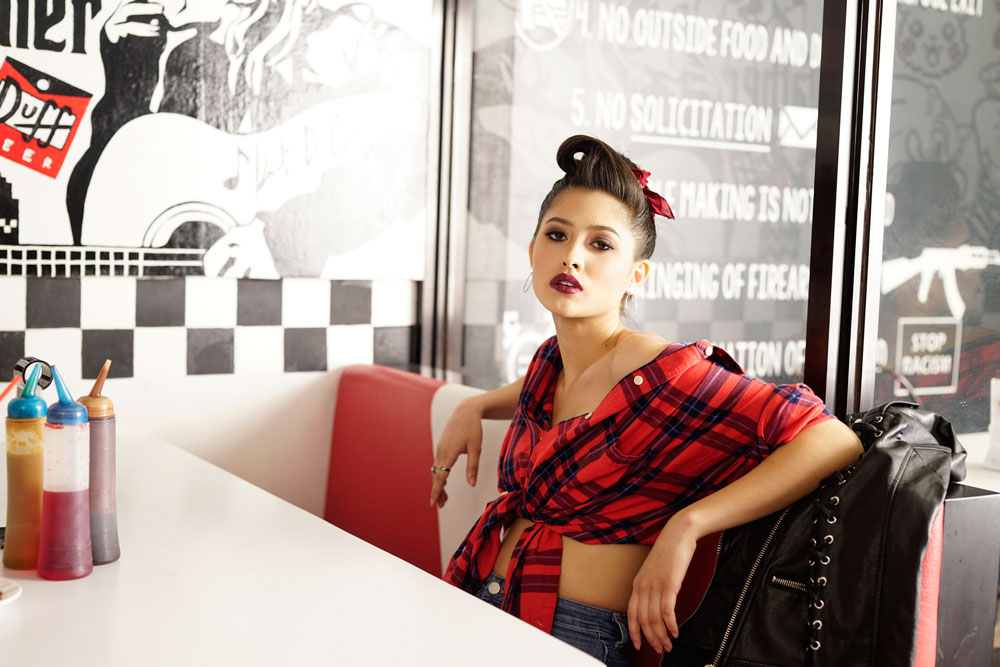 Have you been to all the tourist spots in the Philippines?
Not yet. But I've been to Palawan, Bohol, Cebu, and Boracay. Then a few beaches nearby like Baler and Batangas.
Which area did you like most?
Bohol. I think Palawan would've been nice if we were somewhere else because we went to Puerto Princesa—it was just a few weeks ago. Two of my friends were here, but we didn't catch good weather. So I feel like Palawan would be a lot nicer if we went and the weather was nice. Oh, I was in Legazpi as well! Legazpi is nice.
Where do you want to go next if ever? Or go back to?
I think it was called…Siargao?
Do you have any other hobbies or interests outside of modelling? Were you into sports?
I was so bad at sports, no. (laughs)
How about music?
Also not good. I was more of into cooking. I started when I was 11. That's also when I started to like baking as well. So, sometimes if I've got time, I like cooking, and then baking. Then it depends on my mood. I like to do sketches, drawings, and paintings.
Oh, you're more on the artistic side!
Yeah, I think so.
What kind of stuff do you cook? What's your specialty?
I like cooking pasta. Different kinds of pasta. We've read that height is an insecurity of yours. What makes you feel tall or confident? Or how do you overcome that insecurity? I just feel like your attitude and your personality just has to be a lot taller than your height. And also—be inspiring to other people. Being a kind and approachable person is a lot better than just being tall and super model-like. But, yeah. All I'm saying is that your personality has to bigger than your height, or taller than your height.
In case you haven't seen Maureen's editorial video yet, be sure to watch it here. Don't forget to also follow us on Facebook, Twitter, and Instagram to stay updated on all things about Mau this month!