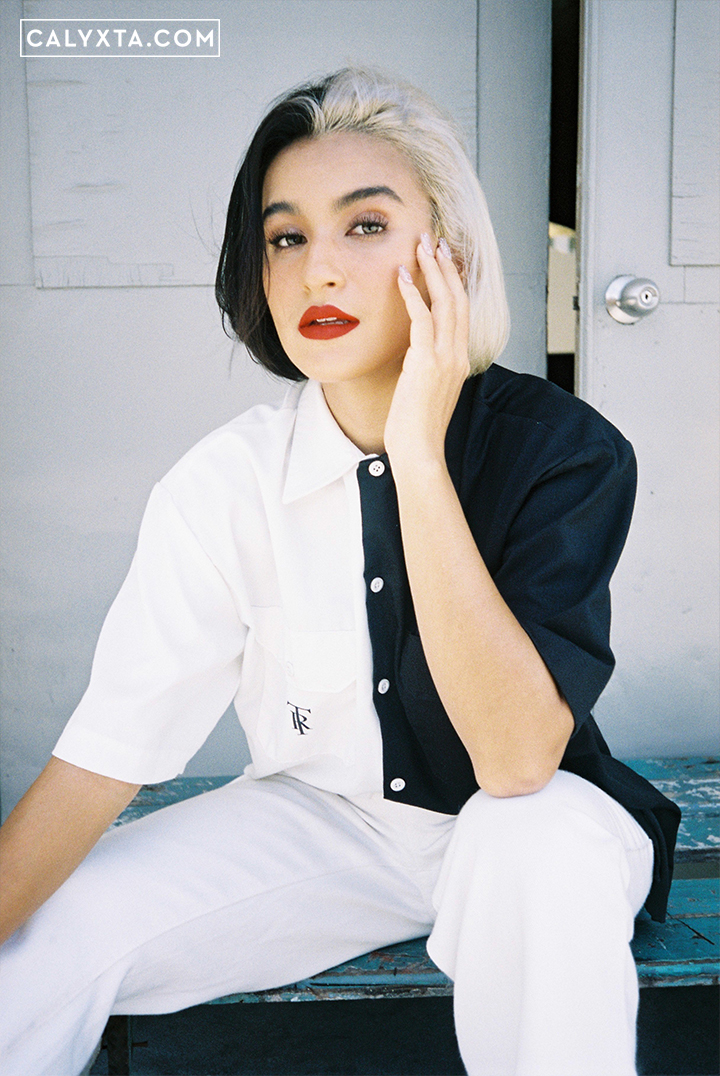 If you didn't already know, 2019 marks the 50th year since the Stonewall Riots and the beginning of the LGBT Rights movement. We thought it was about time that we chose a #CalyxtaGirl who represented the love we have for the most colorful community. With her unique sense of style, and an unapologetic openness about herself, her craft, and her relationship, Issa Pressman couldn't have been a better candidate for a generation known for shaking up society's norms.
With the editorial being shot completely on film by photographer Erwin Canlas, Issa wasted none of the numbered camera clicks to work every outfit and pose. But not only is she stunning—serving looks that left me living, gagging, dying, and resurrecting, only to die again—but she's also one of the most genuine public figures I've had the pleasure of talking to. She's both relatable and refreshing—from our shared love for sweet and creamy iced coffee, cold pizza, and out-of-the-box hair (her split-dyed hair made me miss the same Cruella De Ville-esque hair I once rocked), to the way she tapped her glittery nails on the table as she thoughtfully answered each question echoing a sentiment of "be yourself" and "love is love".
What is gender for you?
Gender, for me, is someone's freedom. You know it's just that. I know we're all born into being male or female, but then gender's just your own choice, and just—freedom!
How would you define and relate to gender fluidity?
For me, it's more like people not being too technical, you know? Because the more you think about it, and the more that you become technical, the bigger the border you're building. But then if you're just fluid, you're flowing in the way of whatever your heart actually wants. If this is the particular preference you want for yourself, and you just live that kind of life, and you surround yourself with people who let you live that kind of life, then…yeah.
What are your thoughts on the perception of gender fluidity in modern Philippine society? Do you see a big difference in how society's perception is today as compared to before?
I would say, based on facts and data, yes. But then based on experience, I never really had that thing in my head that iba yung girls sa gays, or iba yung lesbians sa boys. I was just like, if you're human, if you're a person, no matter what gender choice you have, that's who you are. So, in my head, even a long time ago, I was never against anyone having their own choice, or being gay, or whatever. A big difference socially in the whole world? Yes, of course. Because more and more people are getting exposed to social media, everyone's free to have their own say, because that is their own account. Although of course, we're never going to be able to avoid bashers, or negative comments. Because with social media, it is a free world. You can do whatever you want, whether (unfortunately) it offends someone or not. But I think it's like, with social media, more and more people are just getting to inspire other people, because people are becoming braver.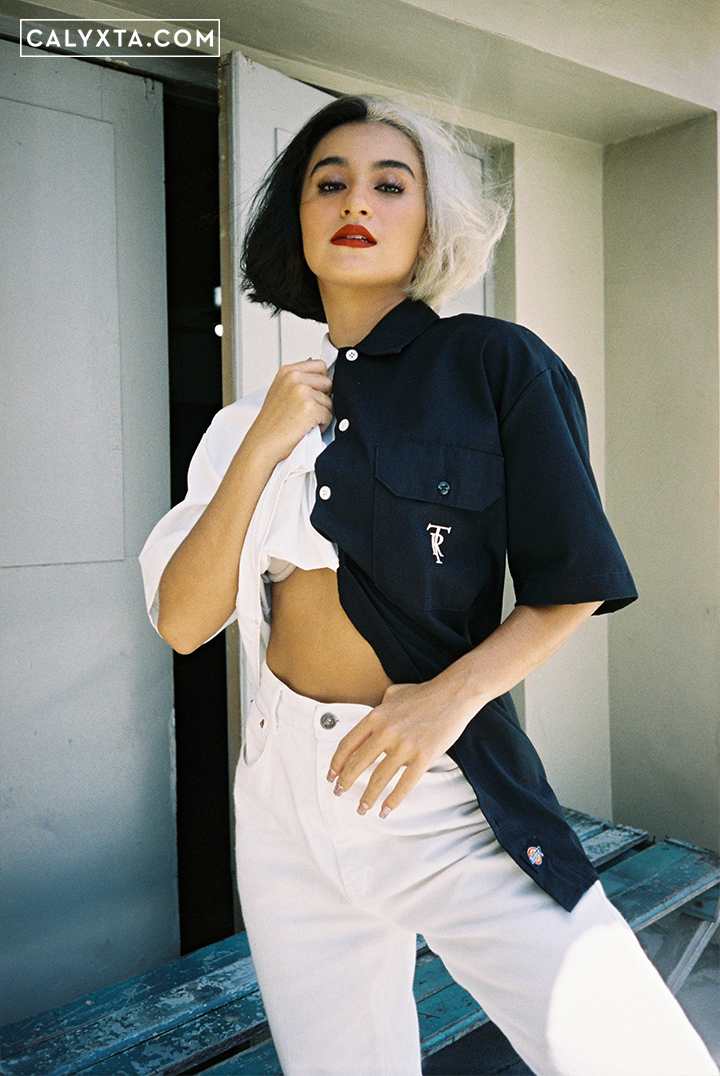 Where do you think we are as a country in terms of relationship to the LGBTQ+ community as a whole?
My perspective—very friendly! I think that's my term, but then of course, I won't be blinded by the people who actually really go against it, or the people who are very religious, you know. But then, I'd respect that. Honestly, no matter what your opinion is, no matter how you feel, no matter what is normal, or abnormal for you, that's all yours, as long as you're not disrespecting anyone. And little by little, there is more respect, because there's more power now. People are just proving themselves to be more worthy, gaining their respect in life by showing what they can do and working harder to achieve more stuff, not to show off, but just because it makes them feel good about themselves.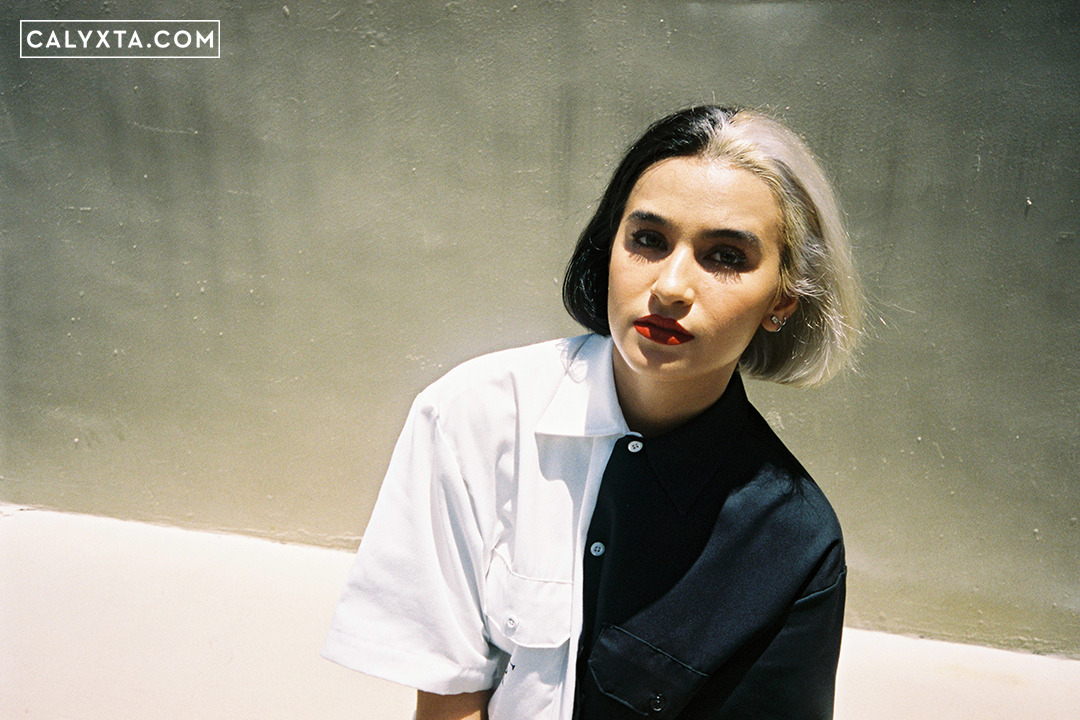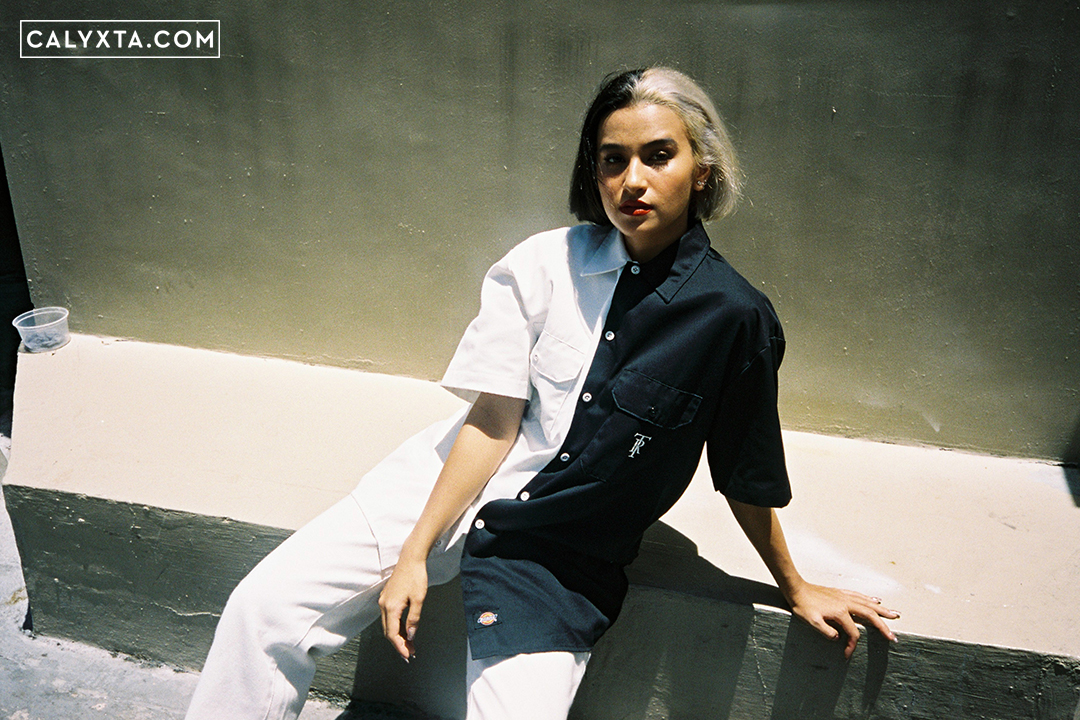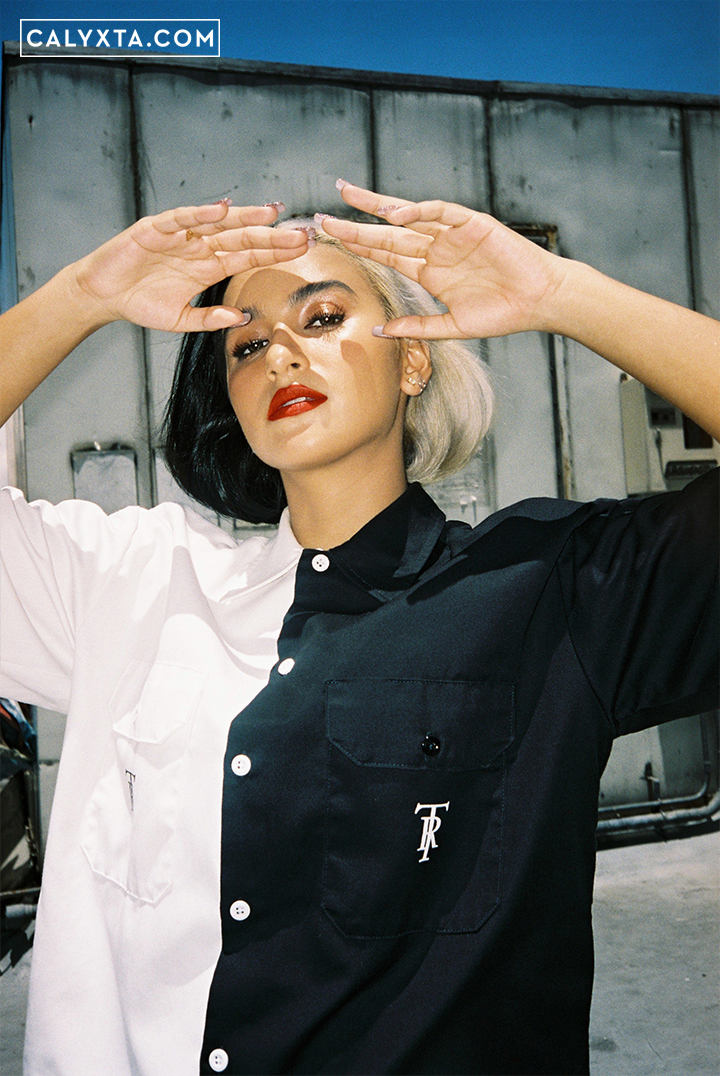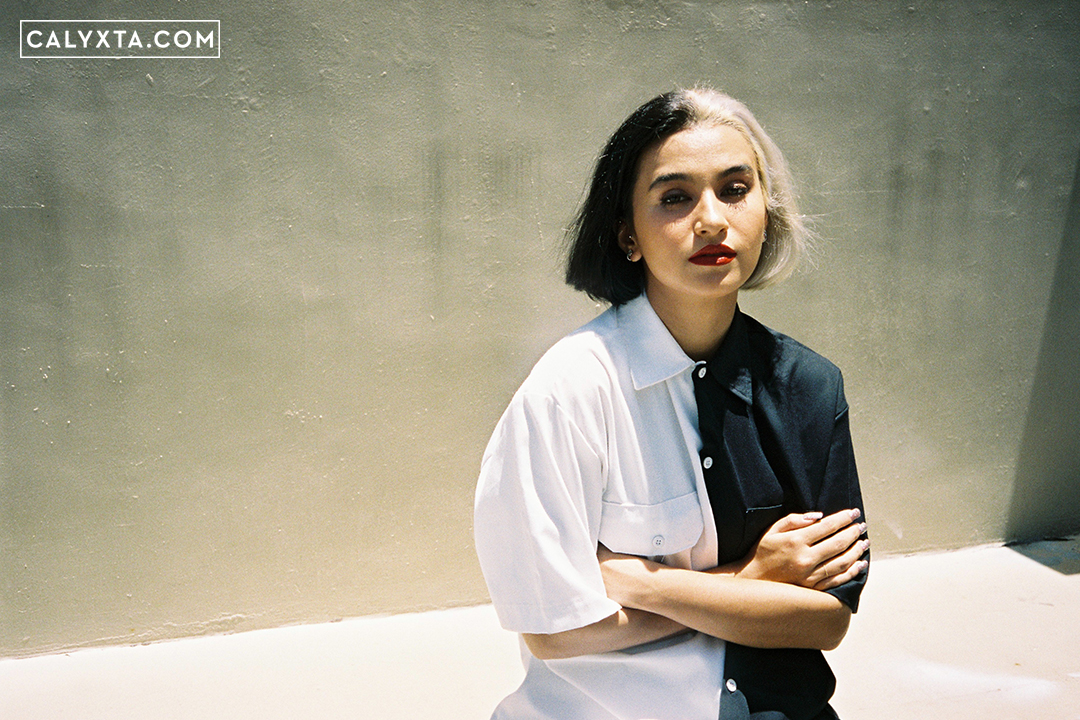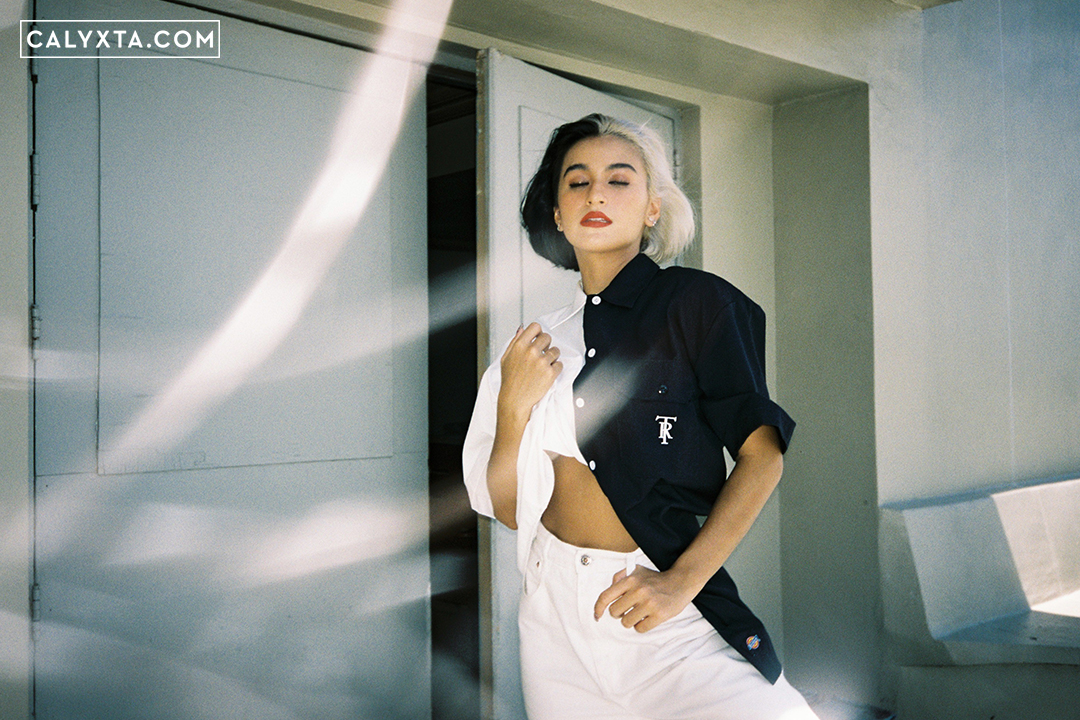 What was it like for you growing up in your family in the public eye, especially as a non-heterosexual individual?
For my family, it was never really an issue since I was younger. It's not like I came from A to Z na parang (A) I lived in a world where everyone was just treating each other differently because of their gender, and then (Z) biglang, "Oh everyone is just accepting, you know?" Because I've been very neutral. And growing up, my dad and my sister, they respected what I was, what I was feeling, or whenever I'd make kwento, they would listen. Actually, a funny story is my sister and I, we were really close when we were younger. I mean, we were close physically—but then we would fight all the time, like little kids. Then I moved out when I was 15 turning 16 to go to college, so I had my own place. And there was this one time that I was crying because I was heartbroken, because there was a girl who was courting me but semi-cheated on me, or something like that. I was crying the whole night, but I couldn't talk to anyone. I just moved into the school, so I didn't really have best friends yet, so I called my sister and we were on the phone from 12am until 3am just talking about stuff and I just literally said, "So umm, there's this girl who I think likes me and umm…I think I like her too but I think she broke my heart, you know?" I think that was when I knew I was in love. From then on, we were just close. Like any situation, secret, or whatever, we would always talk about that.
So you never had to formally come out to your sister?
No.
How about to your dad? Did you ever?
My dad, maybe I just had to tell him, "Dad, uhh can I talk to you in my room?" And then he was like, "Yeah, okay." And I was like, "So umm…when I was in college, I had a girlfriend. I don't think you know, but I did." It was just like that. Then after, I had a boyfriend, and then after my boyfriend, I had my girlfriend now, Marga. I was like, "So I know you've been seeing Marga around lately, and a lot, so umm…you know…I think I like her!" It was just like that! And he was just listening, didn't raise an eyebrow, didn't move a muscle—he was just there to listen, and I appreciated that, you know? Because my dad…he's not a hundred percent. He's not like, "It's okay, it's okay!" It's just like, "Whatever you want, and if that's what makes you happy, then okay." I mean, he goes like, "I would probably prefer something else, but then if that's what makes you happy, then fine." That's why I learned to just respect that. People could have their own views, but just don't disrespect them.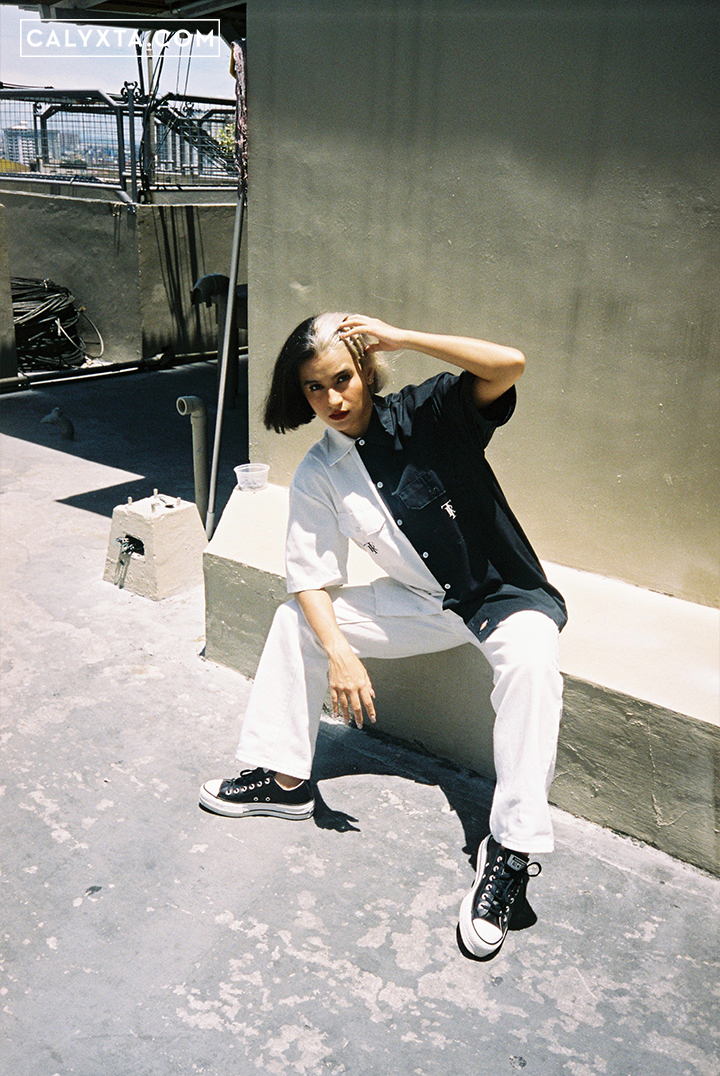 Growing up in that kind of family, did that help make it easier for you to be able to come out to them?
Yeah! That's why my early answers—the more you create a border, the more that you categorize who is who, the more you're building up a wall. Because my family was just like, "Okay, you are who you are." Not, "Oh my god, okay you're gay. Sige, let's talk about it." It wasn't an issue! So when I talk to someone, they're like, "Oh I have a girlfriend," and I'm like, "Okay!", or if someone asks me, "So what do you like?" I would always say that I fall in love with the person. I wouldn't say, "Oh, I go for girls," or "Oh, I go for boys." I fall in love with a person, no matter who she or he is.
Compared to your experience with your family, was there any issue from society or media after coming out?
I slightly did, I'd say. It was more with my management. Because at that time, they didn't really want me to come out because they were like, "Oh, you might get less work." So for the career path that I wanted to take before, which was show business, I was careful. Until one day I was just like, I have different choices for myself, I have different plans for my life, na parang, "Maybe if I just take control of my own life," and your social media is your own life, as I always say. It's your username, your password; that's YOUR account, and if that's my voice to the public, then might as well just do it. Because I would rather let people know that we are together, and that I am with a girlfriend, instead of going out and then they see me with a girl, and then they check my Instagram, and they're like, "Oh my god, so she's gay?" Diba? It becomes more of an issue. Instead of if you see us together, it's, "Ah, okay. You're her girlfriend." That's it. Diba?
If I could use [social media] as my instrument to let the public know na 'yun na 'yon, the more you put yourself out there, if you have a flaw, or you did something wrong, or if there's negativity or whatever's going around, it might as well come from you. Because if it comes from you, then it's not an issue. People are going to talk about it, but there's always something else that they could talk about in a couple of minutes.
In this process, aside from your family, who are your main support systems?
My friends! And yeah, maybe I didn't really have it the hard way, you know? Or maybe it was also just my thinking. I remember I was asked by my friend, "Oh, don't you get conscious to hold her hand in public like 'di ka ba tinitignan?" Maybe the reason why my answer was no is because I wasn't looking around. Because that's how much I didn't care. Maybe! Maybe they were looking. Maybe they were like, "Uhhh. she's with a girl," or "Oh my god! Holding hands sila!" but then I just didn't care. That was my mindset. I was just living my life, as long as I wasn't stepping on anyone.