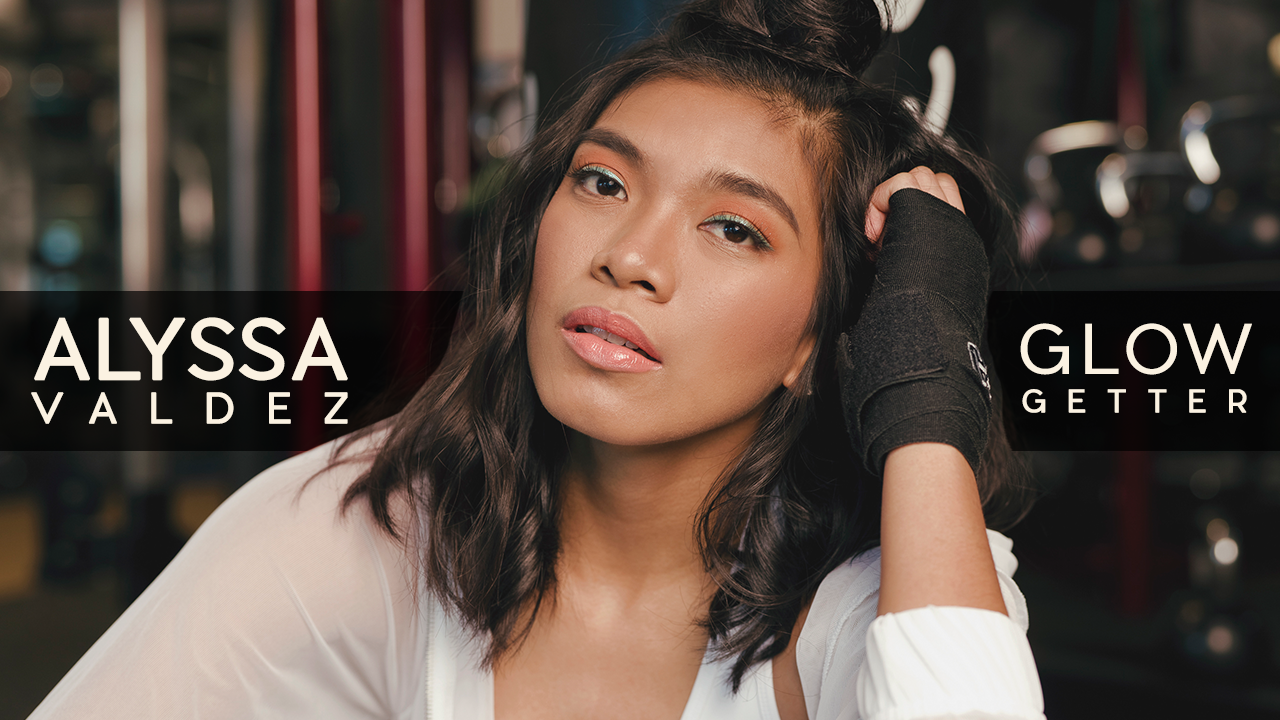 Last week's cover story here on Calyxta gave us a glimpse of Alyssa's childhood in Batangas prior to entering the volleyball scene in Metro Manila. Despite her humble beginnings and growing up with two brothers, the Phenom Beauty easily and confidently brought out a side of her that put all of us in awe during our shoot at The 3rd Fitness Lab—because though a little bit soft spoken (the 5'10 morena had quite the sense of humor as well!), our April 2018 #CalyxtaGirl knew just how to work the camera.
"She doesn't even need much direction," shares our Art Director, Margaux Cortez, who felt giddy over every photo that Charisma Lico took. More than the charming smile, her to-die-for abs, and a naturally bronzed up skin tone we made sure to enhance in all her layouts, what was astonishing to watch was the way Alyssa exuded such a graceful kind of confidence in front of the camera.
Picking up from where we last left off, this week's interview focuses on the athlete's more kikay side—from her skin care routine, to the products she would pack to a beach volleyball trip, to her girly-girl moments with the Ateneo volleyball team!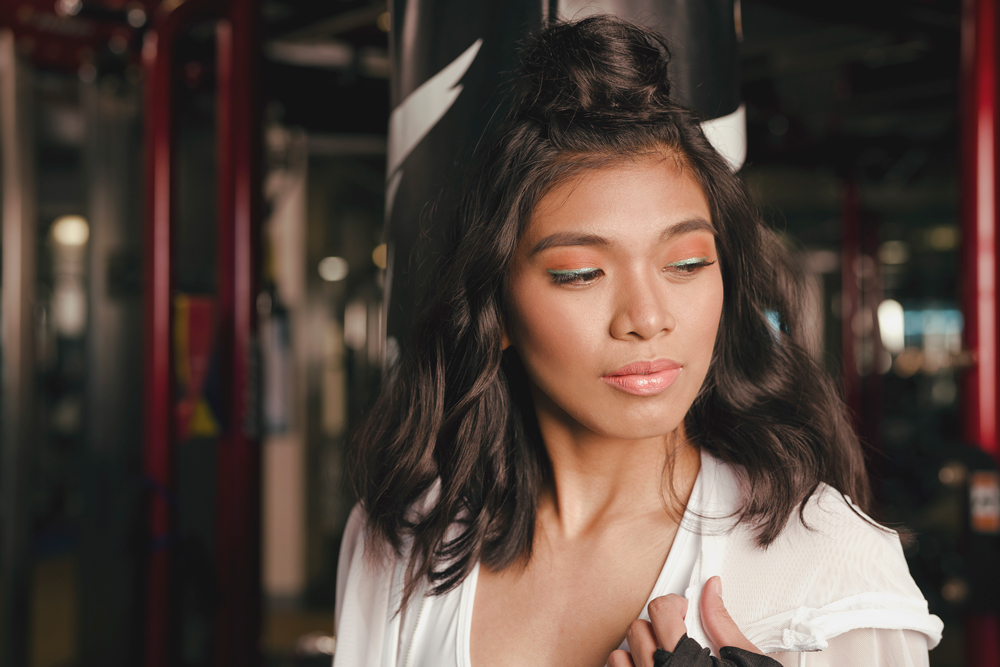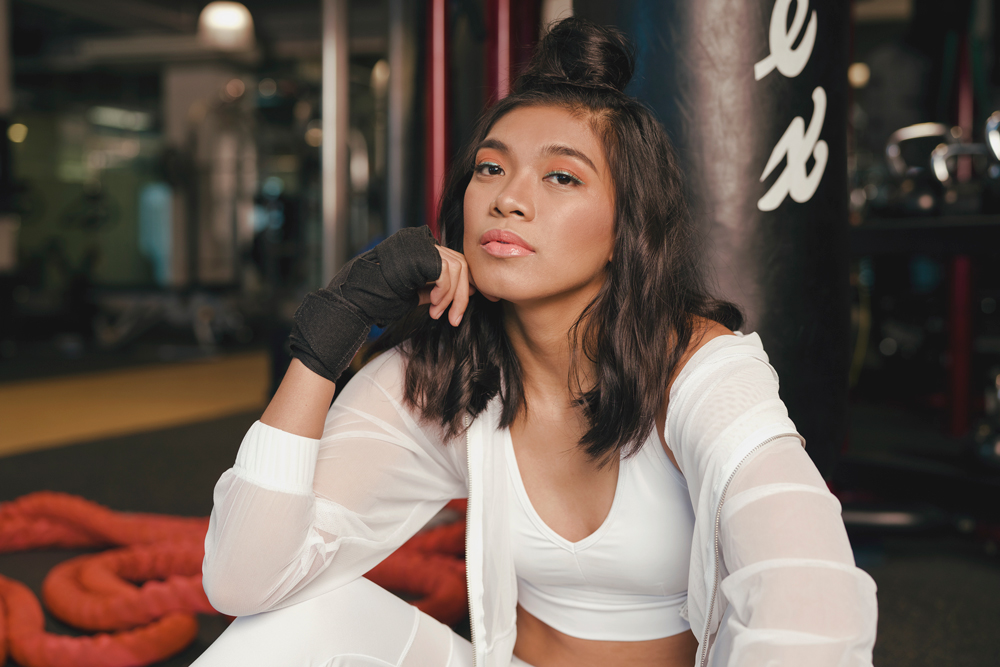 We're so used to seeing your athletic side, but do you have a kikay side?
Siguro my kikay side is buying shoes, that's it. Or bags. But makeup—I'm not really into makeup. Nowadays though, they try to make me apply even just moisturizer to help with my skin.
What's your daytime skin care routine?
I have this facial wash that I use every morning and evening, and then I just put moisturizer because they say that water really helps improve your skin. That's it! Moisturizer and water. I used to play beach volleyball, so it was hard. I had to put extra moisturizer, and I needed to apply a lot of sunblock. I'm shy. I have nothing much to answer for this part! (laughs)
For evening skin care, is it the same?
Yeaaaah! Yeah. But they want me to try masks, so I should try it.
In terms of makeup, do you like wearing makeup? Or do you do your own makeup?
Do I like wearing makeup—well, not really. But it's not because I don't like it. It's because I'm training or always on-the-go. Pretend I have something to do, I go do it without makeup. But I think wearing makeup is one way of presenting yourself. Not the full makeup look, but just to present yourself nicely. So I try to do even just a simple look.
If it's a simple makeup look, what kind of makeup look do you like doing?
I don't know how to put kilay, but they say I'm blessed because my eyebrows are thick. But I think—just powder. (laughs)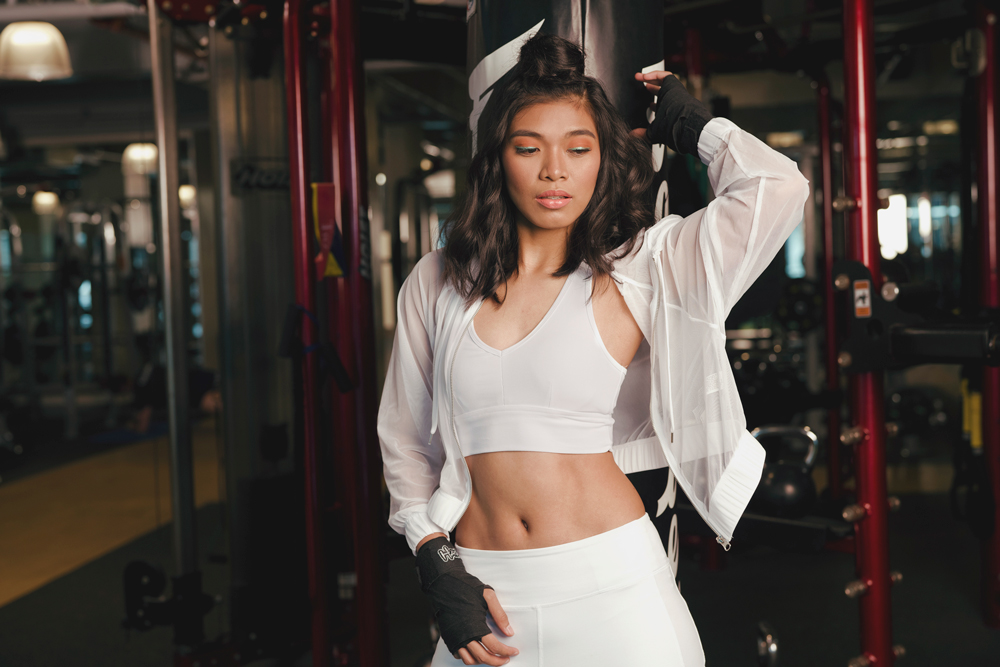 If you were to pack just five products to a beach volleyball trip, what would you bring?
Sunblock, sunblock, sunblock, and all sunblock. (laughs) And moisturizer. And face mist!
Having played for several all-girl teams, do you guys have your kikay moments together? Who's the most kikay?
When I was in Ateneo, sad to say, kahit nga shower ayaw pa namin after a game. (laughs) Oh my god, that's so sad. That's so sad. Why did I say that? Shocks. (laughs) After every game, even to brush our hair, nobody in the team does it. (laughs) Oh my gosh, shocks. We don't have many kikay moments. (laughs) Oh, but maybe except during Athletes' Night! Events like that. It's fun, because we share clothes. We'll take them all out, place them on the bed, and then see which one fits who. We'll dress each other up. We'll do each other's makeup. Well, they do makeup on me, but hindi ko sila nagagawan ng makeup. (laughs) And then, who's the most kikay? Well, maybe in my batch, it's Den Lazaro. Yeah, it's really Den. She's into skin care.
When you're not in training clothes or uniforms, what's your usual style like? How do you like dressing up?
Uh, if I need to dress up but I'm feeling lazy, I just wear a dress. (laughs) But I like plain—like white, black or grey. Very easy to match. Then I can just wear pants or loose pants with a white top or an off-shoulder top. I like being comfortable, but I make sure it also looks presentable. Like I can wear sneakers or heels, depending on the outfit so yeah.
What advice can you give sporty girls who aren't into skin care?
I don't think they're going to learn anything from me. (laughs) I think they really have to sleep early. And well, as an athlete, we really do sweat a lot—so just keep hydrating. But skin care, I think I'm not that knowledgeable to share anything, but one thing I really do is to moisturize my skin. That's it! And I think I'll start doing the eye cream. I-open natin ang eyes ko sa mga eye cream, eye cream na ito. (laughs)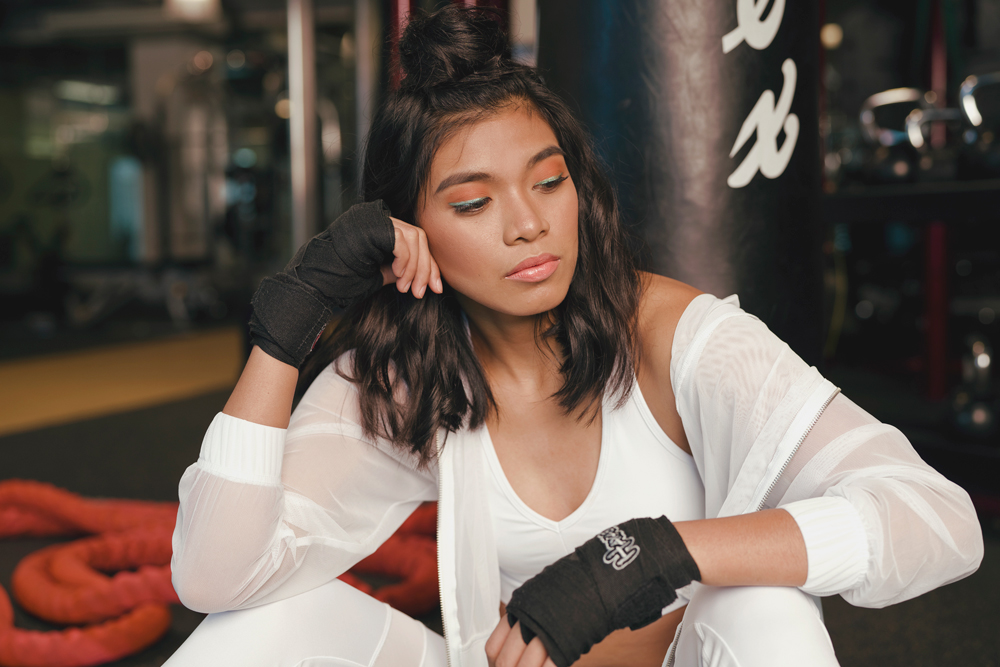 Art Direction: MARGAUX CORTEZ
Editorial Assistant: MAAN FERNANDEZ
Hair & Makeup: JEFF DE GUZMAN AND GRACE SALVADOR FOR #TEAMMURIELVEGAPEREZ
Stylist: REY ILAGAN, POY VILLAMONTE AND YZZA HABLADO
Special Thanks to: The 3rd Fitness Lab