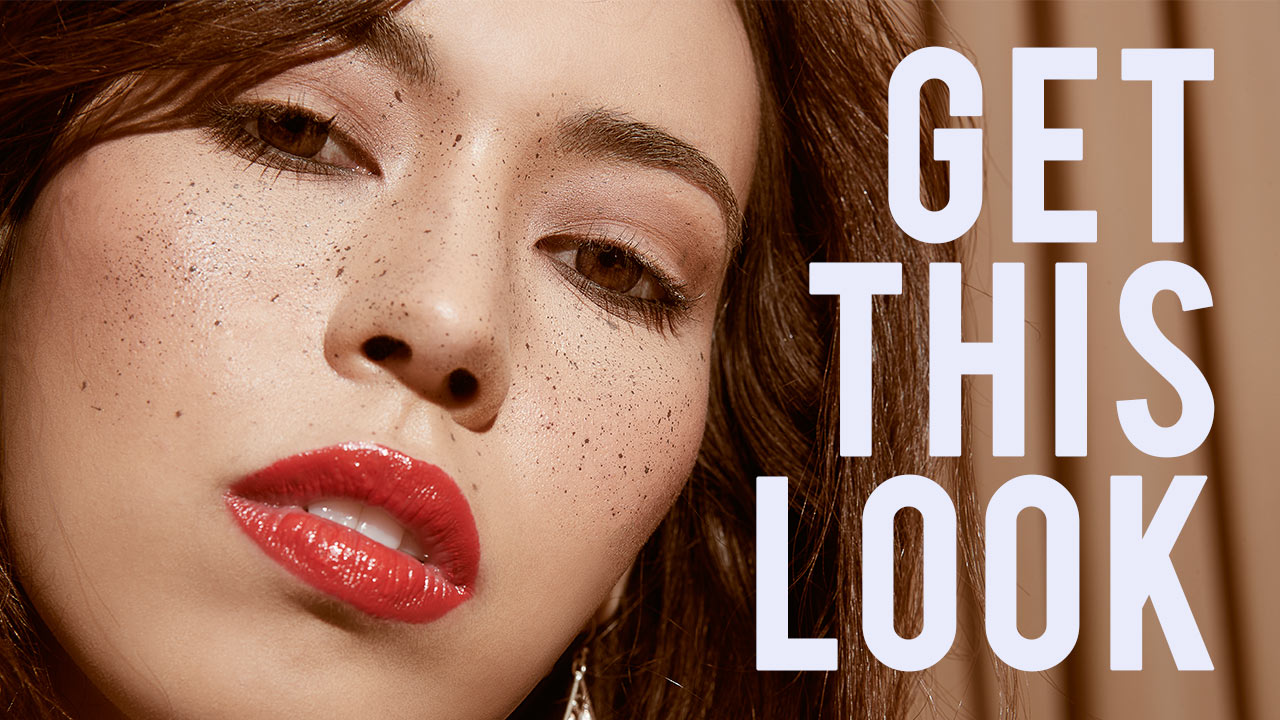 This week's makeup look is Laura's personal favorite. Donning faux freckles with a pop of bright red lips, our #CalyxtaGirl gets even bolder and fiercer this month of March!
Learn how to get the look by following the basics:
1) Make sure to properly prime your face to prepare a smooth base for your makeup. Start by applying a light layer of the ELLANA BLUR MAKEUP PRIMER, P599. This primer blurs away your pores, fine lines, and wrinkles while keeping your face shine-free and matte all day long!
2) Once your primer sets, you can start applying your foundation to even out skin tone and conceal your blemishes. For a foundation that does both (with extra coverage!), try the MILANI CONCEAL + PERFECT 2-IN-1 FOUNDATION + CONCEALER, P600. It's a full-coverage, foundation plus concealer-in-one to combat dark undereye circles, redness, and other skin imperfections.
4) There are several ways to achieve natural-looking freckles. The easiest way is by using a brown eyebrow pencil like the MAYBELLINE FASHION BROW 3D, P199, and drawing random dots on your cheeks and nose. The more random the spots, the more natural it will look! Then, with a concealer and a beauty sponge, blot out the darkness of the freckles.
6) Using the same eyebrow pencil you used to create your faux freckles, simply fill in your brows, making sure to follow your natural brow shape to keep it light and natural.
8) Finish off your whole look with a satin, bright red lippie just like Laura's. Achieve this color using RIVECOWE CHIFFON LIPSTICK in #1 Red, P400, which is light as chiffon, highly-pigmented, and long-lasting with a velvety, sheer-finish!
Other Products You Might Like: