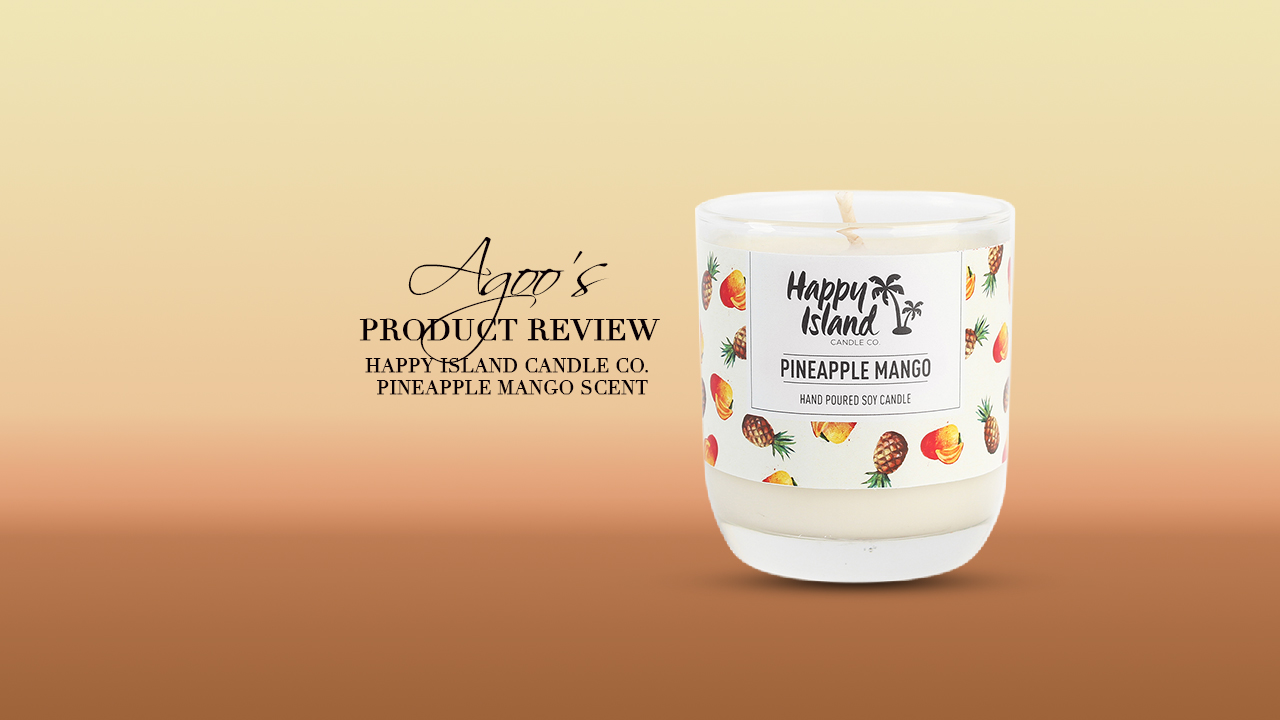 I've always been a huge fan of home scents—be it in the form of candles, diffusers, or even incense. After a long day, it's especially welcoming and relaxing to come home to a scent that you've handpicked for its notes, and ability to transport your mind to a much calmer state.
Happy Island's Soy Candles are proudly Philippine-made—yes! Let's always support homegrown brands.  Their Pineapple Mango variant is a hand-poured soy wax candle made from 100% organic ingredients with a fusion of ripened pineapple and mangoes.
Packaging-wise, I was smitten with the cool and casual vibe of the design. It reminded me of the cool breeze at the beach and the positive feeling you get when you're out in the sun.
My gauge for whether a candle's fragrance is strong enough to fill up the room is to let it sit in the room, unlit, and if it still manages to envelope the room in its notes, then it's a keeper. That was what I did with this particular candle, and I was presently surprised to have entered my room, and smelled the wonderful sweet and fruity notes of pineapple and mango.
Upon lighting the candle, I noticed that it was a breeze—the wick was firm and stood out (unlike others which are sometimes submerged in the wax, making it difficult to light up). I let the candle burn for an hour, and it barely melted, considering the length of time. I took this as a positive sign that this candle is perfect for entertaining since it can burn for long periods of time.
I'd definitely re-purchase this candle because aside from its affordable price, it lived up to all my expectations.
Other Products You Might Like: