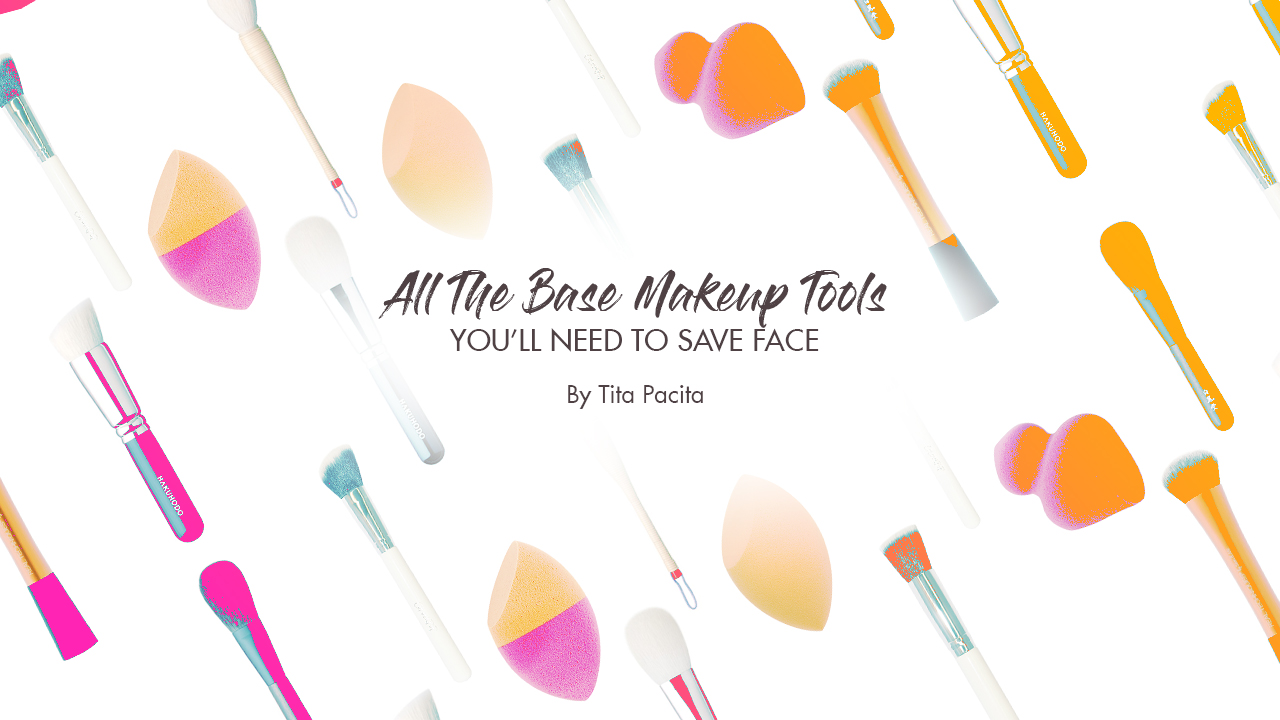 You might think it's silly to spend on makeup tools when you can put on everything with your delicate fingers, anyway. I know, because I used to think that way, too.
But then Real Techniques comes along with affordable brushes and sponges, and with a YouTube channel to boot (it's loaded with basic makeup know-hows, narrated by founders of Real Techniques, Sam and Nic, in their wonderful English accents), and I'm now a changed woman.
Here, a list of the basics to start with:
With a makeup brush called that, how can you not purchase one to save your face? You can use it to apply cream or liquid foundation and it'll give you an airbrushed-like result, as if done professionally (well, not that you aren't a pro).
Use this to spare yourself from leaving the house with visible contour lines (Eep!). Light as a feather, the contour brush allows you to delicately apply contour powder to your cheekbones (think of your S.O. gently caressing your cheeks!) for a seamless, soft-focus contour.
Guaranteed, this brush's unique cut allows for a smoother application of foundation on your skin, and will do a much better job than when using your fingers. It's more hygienic that way, too.
With a brush tip so tiny, soft, and cuddly, you'll want to put this in your pocket. Also, this is the brush you'll have to get the most intimate with: use it to conceal problem areas, or alternatively, use it to apply on your lipstick!
As its name suggests, this brush is for finishing touches, making sure you don't walk out of the house waiting to be embarrassed due to a stray streak of powder on your cheek or any evidence of your poorly-blended mineral foundation. This brush will save your life.
You think you don't need it but you actually do. For one, it will keep your precious brushes in order, on your dresser and when you'll take them with you on a trip. It also doubles as a portable drying rack for when you've just cleaned your brushes.
If you've wanted to try the dewy skin look to feel like a Korean actress, then this sponge is for you. The rounded sides are for blending and dabbing, while the flat edge will give you a great contour around your eyes and nose.
You won't make a mistake with this color-coded, two-in-one sponge! Remember: orange is for application, while the pink side is for everything else—to contour, highlight, or put on blush.
This sponge will make you believe in miracles—and yourself, too. You can definitely achieve the perfect coverage and contour with this miracle sculpting sponge. Use the larger side for contouring, and the smaller side for highlighting.
Other Products You Might Like: