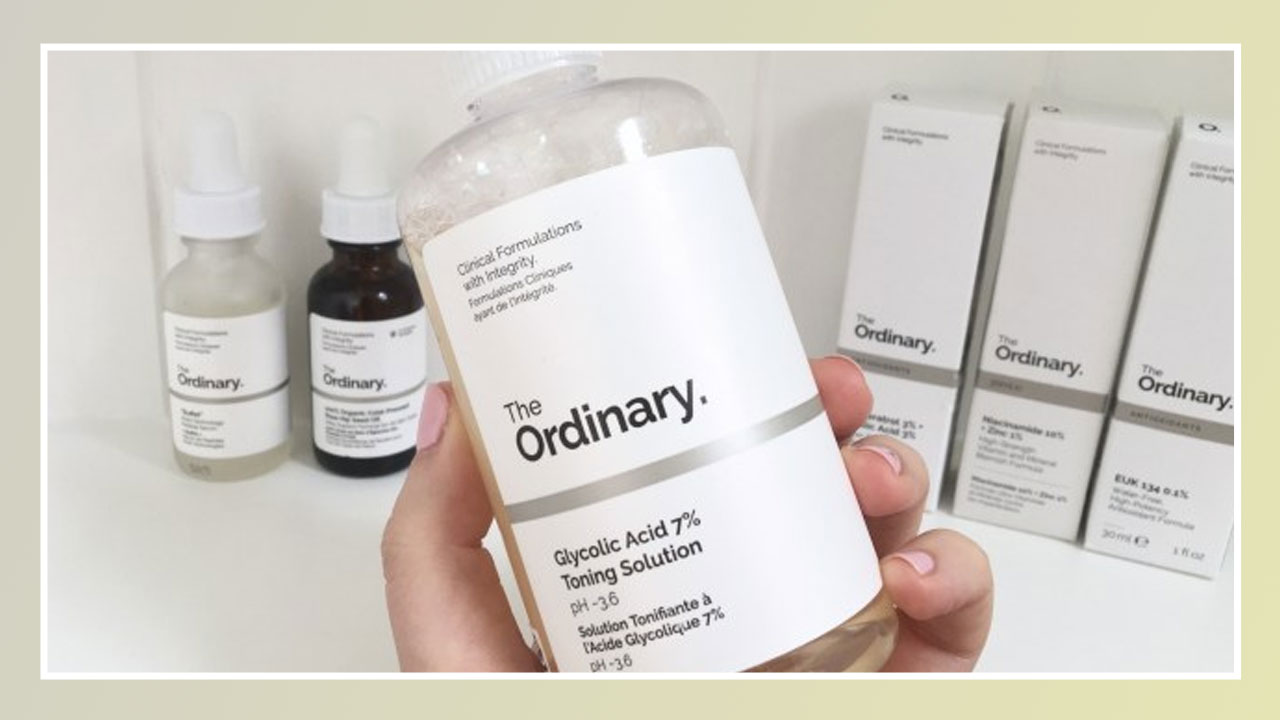 I'm sure you've all heard the crazy hype for The Ordinary by now—high praise that's definitely well-deserved! They offer straightforward no-frills skin care that shows you exactly what's inside each bottle without any sugarcoating whatsoever; you know exactly what it is that you're getting—perplexing scientific names and all! For skin care junkies, this brand is definitely one of the best for its affordability and quality. However, one product seems to be stealing the spotlight: The Ordinary Glycolic Acid Toner.
We'll be getting into what it does, how it works, and how you should use it, but first let's tackle what glycolic acid really is.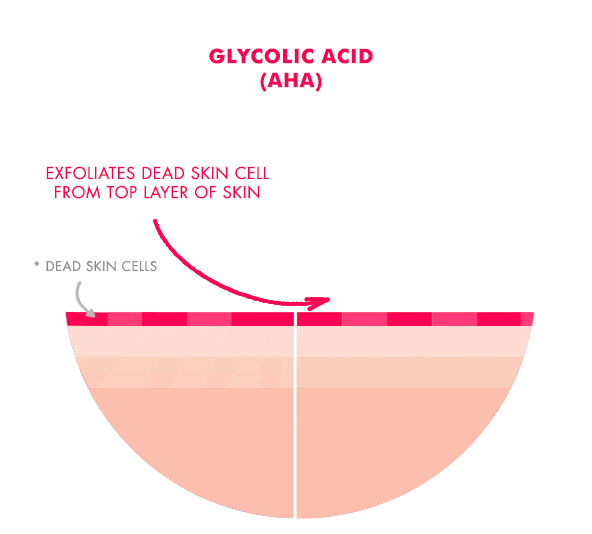 To put it simply, glycolic acid is a very mild chemical exfoliator. It's a water-soluble AHA (read here for a recap on what that means!) that exfoliates the outermost layer of your skin. This helps improve the luminosity of your skin, tackles wrinkles, hyperpigmentation, and can combat acne production. Because it has a low molecular weight, it can easily penetrate into your skin to  refresh you from within!
Fair warning, however: if you have incredibly sensitive skin or are layering multiple active ingredients in your skin care routine (learn more about ingredients and what not to mix together here), you may need to find products in lower concentrations to avoid irritation.
WHAT DOES GLYCOLIC ACID DO?
Let's get a tiny bit scientific here. The outermost layer of the skin is called the stratum corneum; this is where your glycolic acid works its wonders. This layer is tightly packed with dead skin cells, but glycolic acid works hard to loosen their bonds and make it easier to slough away dead skin.
As said earlier, the molecules of glycolic acid are so small, it can penetrate deeper into your skin. It even stimulates the production of collagen—aka our lifesaver when it comes to maintaining firm, youthful skin.
In short, glycolic acid is a powerhouse of an ingredient that does more for your skin than you can imagine. From calming breakouts to tackling hyperpigmentation, from brightening dullness to minimizing the signs of aging, it's an ingredient that does it all!
HOW TO USE THE ORDINARY GLYCOLIC ACID 7% TONING SOLUTION
The benefits of glycolic acid sound awesome, right? That's not all though! This wonder product by The Ordinary is even alcohol- , oil- , silicone-free, so if your skin has bad reactions to those ingredients, then you're in the clear. It's also vegan-friendly and cruelty free!
And now to the meat and potatoes! According to their official website, this toning solution should be used at night before bedtime, no more than once a day. Use it after thoroughly cleansing your face. Allow the product to settle into your skin—no rinsing it off—then continue with your skin treatments as needed.
Different people have different tolerances when it comes to skin care. While some people can handle using it daily, others may find the constant exfoliation a little too much for their skin. Test it out first by going in twice a week.
You may experience some purging during this time, but don't panic! Keep using the product for a few more weeks to see how your skin reacts. If it reacts negatively until then, then you may have to drop it. On the other hand, if you're happy with the results and would like to try a more regular exfoliation, then you can slowly increase your days of use.
Just a few reminders before you add to cart! Be aware that AHAs, when used in conjunction with Retinols, may cause some irritation if you have sensitive skin. Also, be mindful that AHAs may increase photosensitivity, so ALWAYS wear sunscreen when heading out!
Now, have we piqued your interest? Shop The Ordinary Glycolic 7% Toning Solution on Calyxta today!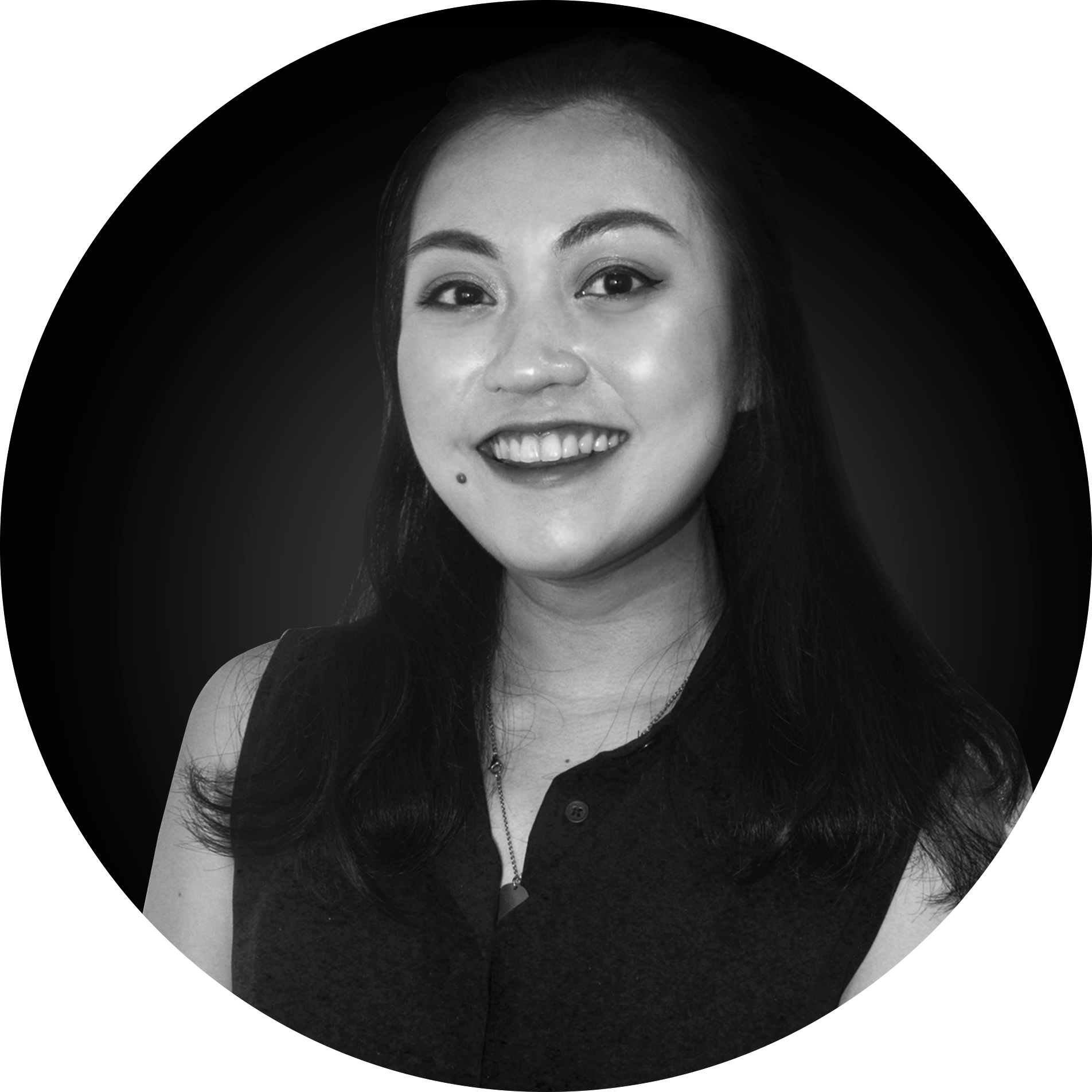 Written by:
Julia Benito
Julia is Calyxta's resident crazy plant lady with an unstoppable caffeine addiction and an ever-increasing love for glitter eye shadow. When she's not staring out the window mulling over the correctness of her grammar, she can be found drawing on eyeliner, watching anime, reading books, or petting strangers' dogs.
Other Products You Might Like: