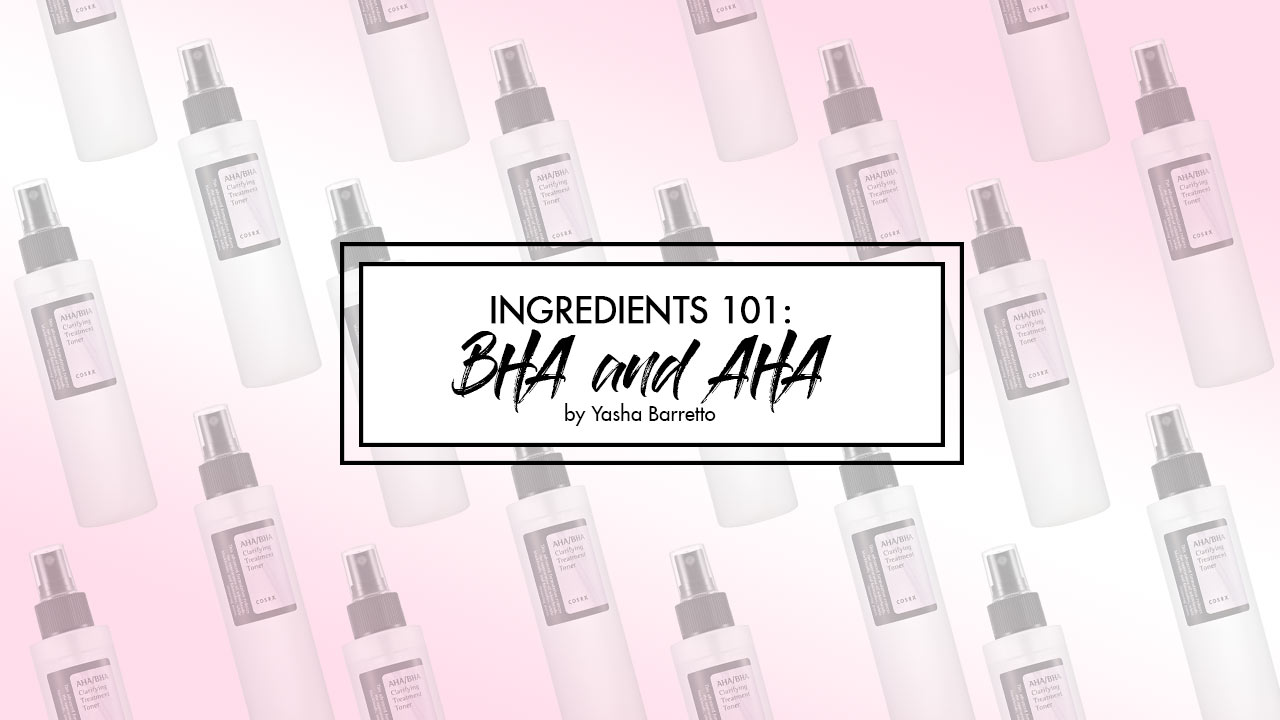 Any skincare devotee would know that in the quest for youthful, luminous skin, exfoliation is key. And while physically scrubbing our skin with granules and rough cloths can be immensely satisfying, there is a better and gentler option out there. You want a hint? Here it goes: Two ingredients, three letters per ingredient.
I'm talking about AHA's and BHA's, of course! If you've been paying attention to beauty forums lately, you may have come across these ingredients at some point. If you've always wondered what they are exactly and what superpowers they possess, here's the lowdown on these two:
These two aren't your average 3-letter combos. And no, they aren't fancy vitamins either. AHA's and BHA's are liquid exfoliators—the good kind of acids that dissolve the layer of debris on our skin thus allowing fresh, healthy skin to come through. Among the most popular AHA's are some familiar names such as glycolic, lactic, and citric acid. On the BHA front, we have salicylic, butyric, and benzoic acid.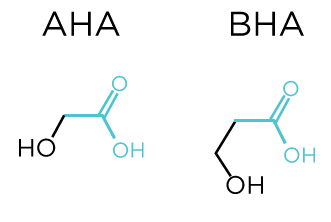 What do they do?
As we age, our skin shedding process slows down, and our skin may need a bit more assistance in getting rid of surface debris. These good acids aid in the removal of all those bad stuff that cause dull, flaky skin like dead skin cells, leftover makeup gunk clogging pores, pollution, and dirt.
What's the main difference between AHA's and BHA's?
AHA's are water soluble and does its magic on the skin surface. It's great for treating sun damaged, lackluster skin, and effectively hydrates and moisturizes. BHA's are oil soluble and go a bit more beyond the surface, way down to inside the pore. It targets and deep cleanses blackheads, blemishes, and enlarged pores. AHA's work best on normal to dry skin, while BHA's work better with oily and sensitive skin.
What are their similarities?
Both gentle acids are fantastic exfoliators. They help diminish fine lines and wrinkles, improve skin hydration, make skin less dull, and give the appearance and feel of firmer skin.
Where can I get AHA's & BHA's?
Already impressed and dying to try out these wonder ingredients? COSRX AHA/BHA Clarifying Treatment Toner (P657.00) has BOTH ingredients and caters to your daily exfoliation needs, and also preps your skin to best absorb other skin treatments you apply afterwards. If blackheads are the bane of your existence, COSRX BHA Blackhead Power Liquid (P963.00) with 4% natural BHA targets those pesky spots and dives right into your pores to zap impurities and buildup while clearing away dead skin cells.