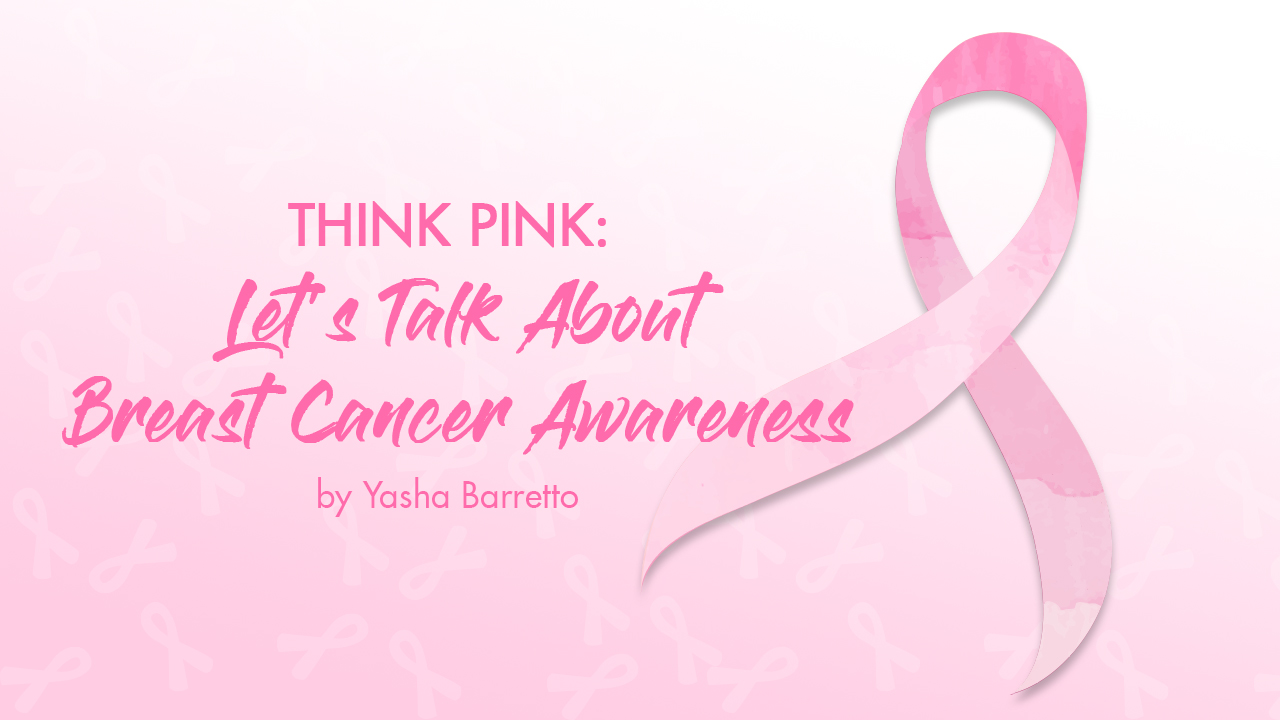 Pink is more than just a pretty color. These days, it's also become associated with the very important issue of Breast Cancer Awareness. Breast cancer is the second most common type of cancer amongst women. The good news is—it is highly treatable if discovered during its early stages. A mammogram is the screening test done to determine the presence of this type of cancer. Unfortunately, most women do not regularly get checked and are unaware of the symptoms that indicate breast cancer, hence the illness is commonly undetected until the later and more dangerous stages.
Awareness is key to saving lives, and this is why October is celebrated as Breast Cancer Awareness Month (BCAM), a massive international campaign launched by breast cancer organizations around the globe that raises awareness for this disease. The Pink Ribbon is the international symbol of breast cancer awareness and using pink (and pink products!) this month highlights ones support for this movement.
Part of the agenda during Breast Cancer Awareness Month is raising funds to further increase awareness for campaigns and contribute to research on treatment and prevention of this illness. This is also one major cause that is close to the beauty industry's heart, as both big and niche brands alike rally together to support the campaign against breast cancer.
Evelyn Lauder, daughter-in-law of Estee Lauder, together with her good friend, Alexandra Penney, former Editor-in-Chief of SELF Magazine, created the Breast Cancer Awareness campaign in 1992, and were the minds behind the significant pink ribbon highly associated with it. It was a campaign that started small, with Evelyn and her husband largely financing the little bows given to women at department store makeup counters to remind them about breast examinations.
Major brands like Clinique, L'Oreal, and Calvin Klein, among others, have also shown their support through the years by incorporating the Pink Ribbon in their products, coming up with special "pink" products, and donating proceeds to breast cancer-related foundations.
Calyxta strongly supports the brave women who battle breast cancer and have overcome it. Something as simple as wearing pink to support this cause can make a massive difference!