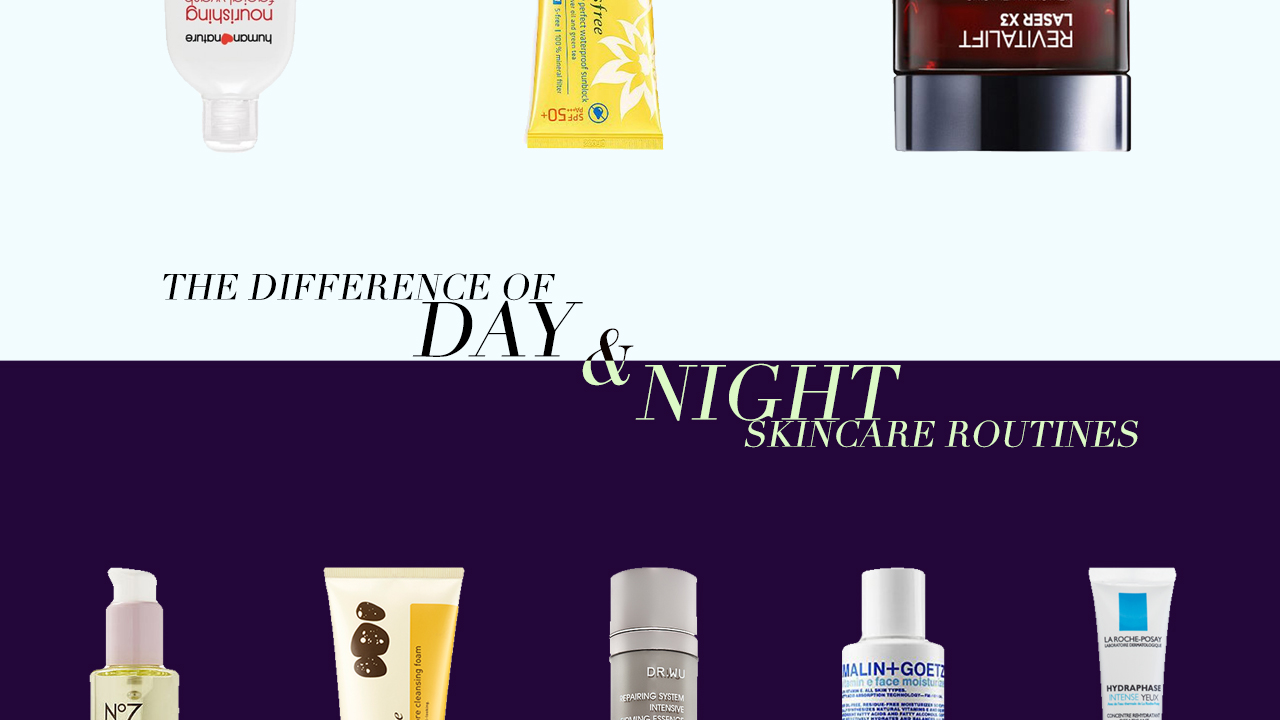 By: Angela Medalla Yeo
You probably know that what our skin needs during the day differs from what it needs at night, but for the newbies at skincare routines, it's not too late to learn more about what your skin needs to stay healthy. During the day, our skin is exposed to the sun's harmful UV rays, pollution, bacteria, and other environmental factors, so it is important for us to protect our skin from these harmful elements. I try not to slather too many skin care products during the day so my make up won't slip and slide over it. I try to keep it simple and quick.
MORNING SKINCARE ROUTINE
Step 1: Cleanse
Choose a cleanser for your skin type. I prefer a mild cleanser that won't dry out my face. We need to cleanse in the morning to get rid of the oil released by our skin during bed time.
Step 2: Moisturize
I apply a little bit of moisturizer starting from the dry parts of my face like my cheeks, and then spread what's left of the product all throughout the rest of my face, this makes the skin soft and hydrated. I prefer a moisturizer with vitamins and anti-oxidants to keep my skin more youthful and to fight free radicals as well.
For people with oilier skin types, moisturizing is still important as it helps your skin regulate the amount of sebum it produces. Just go for something light in consistency.
Step 3: Apply Sunscreen
SPF is an essential step in the morning routine. This protects our skin from the harmful UV rays that cause wrinkles and age spots.
—
NIGHTTIME SKINCARE ROUTINE
At night, our body repairs itself and the skin isn't susceptible to environmental factors anymore, so you must focus on products that nourish, hydrate, and repair.
Step 1: Remove Make Up
After a long day, you must remove your make up with a cleansing oil, cleansing wipes, make up remover or micellar water because your mild cleanser alone will not be able to remove all the residue.
Step 2: Cleanse
Use your facial cleanser to remove left over oil and dirt.
Step 3: Repair
After toning, repair your skin cells by using an anti-aging serum. Gently rub it on your face and neck. You may also use an anti-aging sheet mask or a sleeping mask.
Step 4: Moisturize
If you used a sleeping mask with moisturizing benefits, then you may skip this step. If you simply used an anti-aging serum, add a moisturizer to hydrate your skin and to keep it soft until the following morning.
Step 5: Eye Cream
Apply your eye cream to the delicate skin around your eyes. This will help hydrate, lighten, and reduce the puffiness around that area.