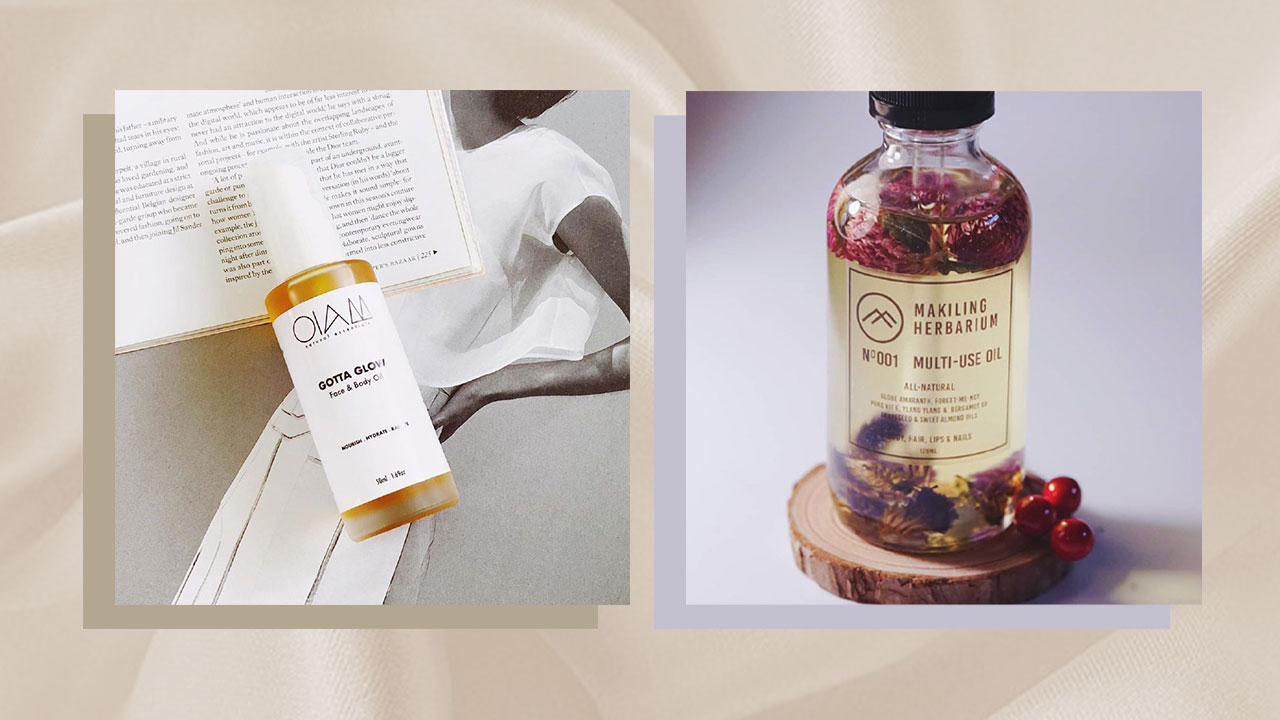 Potent, all-natural, and multi-use, essential oils continue to live up to its name. Beauty and bath products make use of essential oils for its fragrance, for its ability to treat skin and hair conditions, or for its nourishing properties. Find below these Calyxta-approved products that are super infused with essential oils.
1. Makiling Herbarium Multi-Use Floral Oil No. 001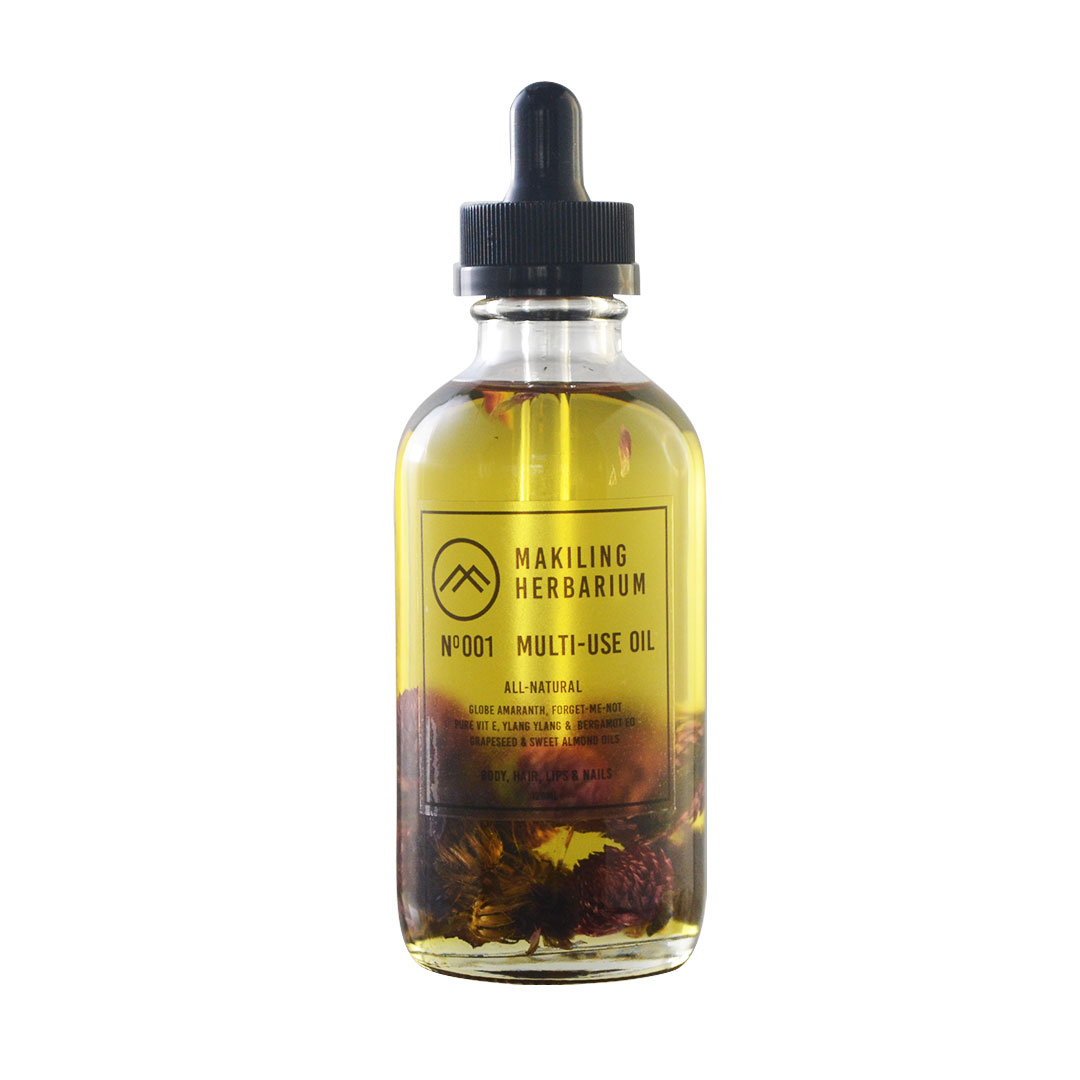 It's called a multi-purpose wonder oil for a reason, as this powerful bottle can be used on your body, nails, hair, and lips! This product is packed with Vitamins C and D, and Omega 6 fatty acids, and is infused with Globe Amaranth extracts to strengthen hair follicles and Forget-Me-Not extracts to promote collagen production.

2. Makiling Herbarium Sunkissed Face Oil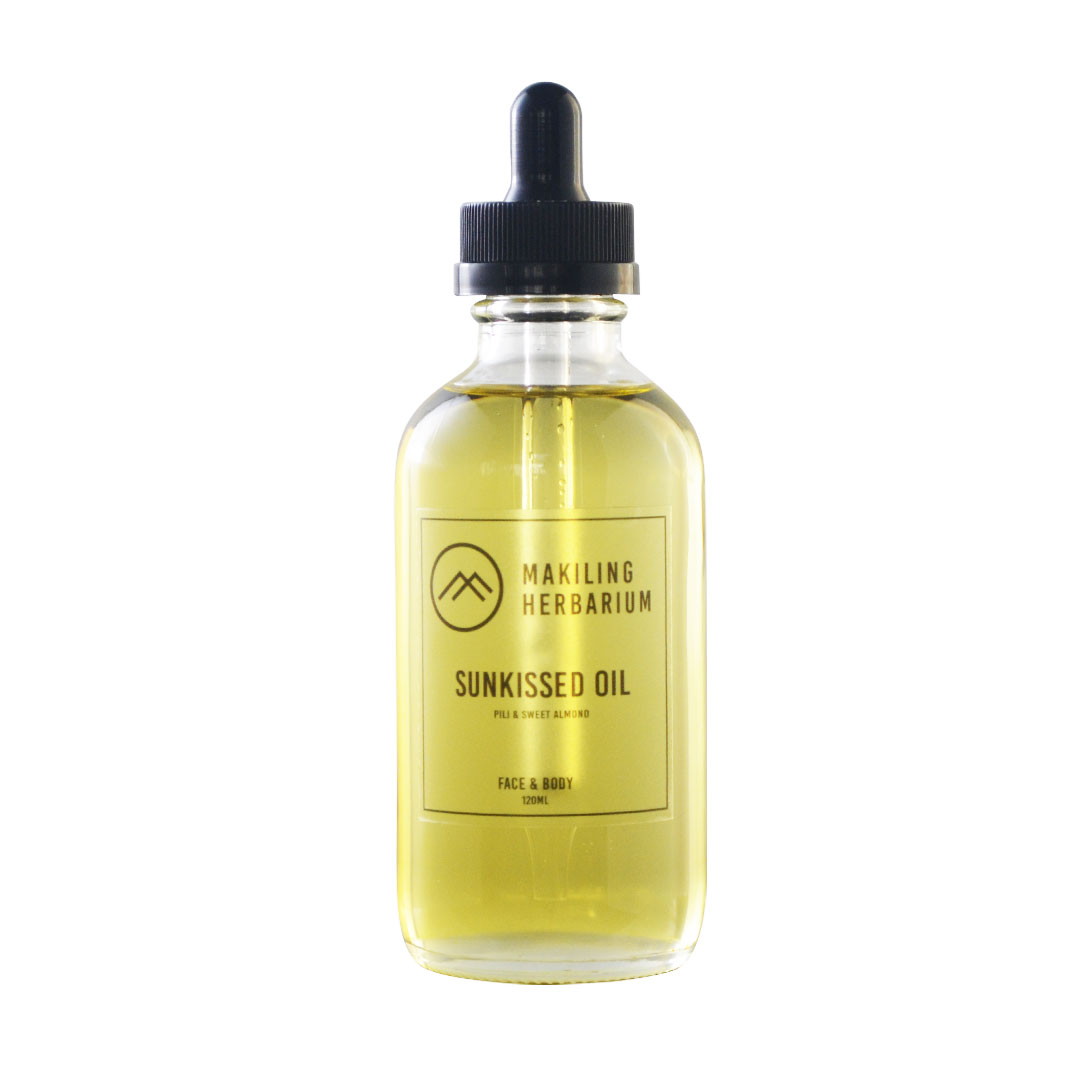 Made from a rich nut oil base, this product is formulated to refine pores, retain moisture, reduce acne, and regenerate skin cells. Most nut oils are known to be rich in Vitamin E, which is great for the skin and hair.

3. OIAM Natural Essentials Gotta Glow Face And Body Oil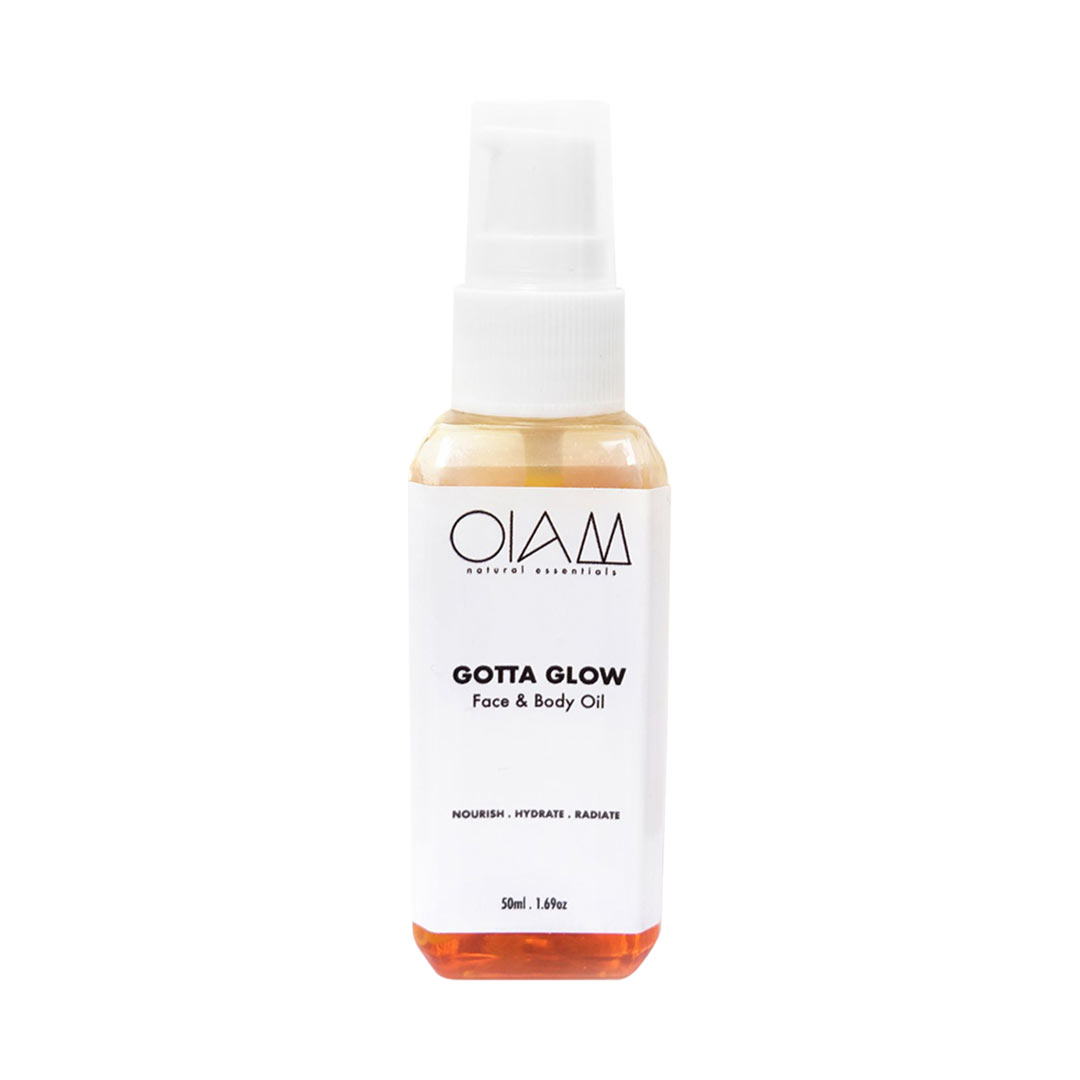 Its three main ingredients are grapeseed oil, sunflower oil, and sweet almond oil. Grapeseed oil is especially known for protecting the skin and hair from harmful elements. Together, this mixture of essential oils hydrates and nourishes skin, and is effective on both the face and body.

4. OIAM Natural Essentials Feelin Extra Bronzing Oil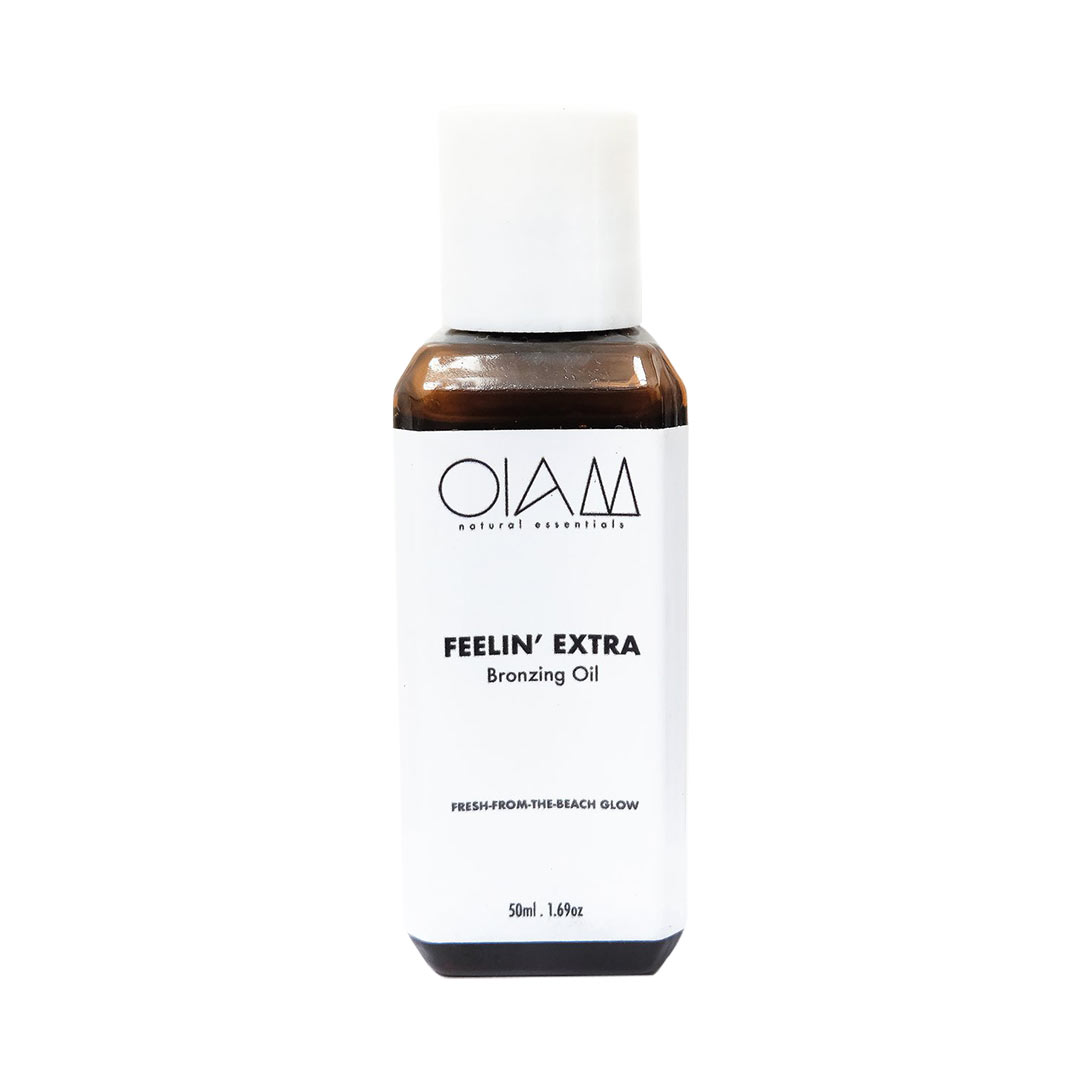 Get an all-natural tan with this all-natural bronzing oil, made from coconut oil, grapeseed oil, sweet almond oil, and lavender oil. Coconut oil is best known for its ability to lock in skin's moisture as well as reduce inflammation and heal skin irregularities.

5. Aromavibe Body Wash – Stunning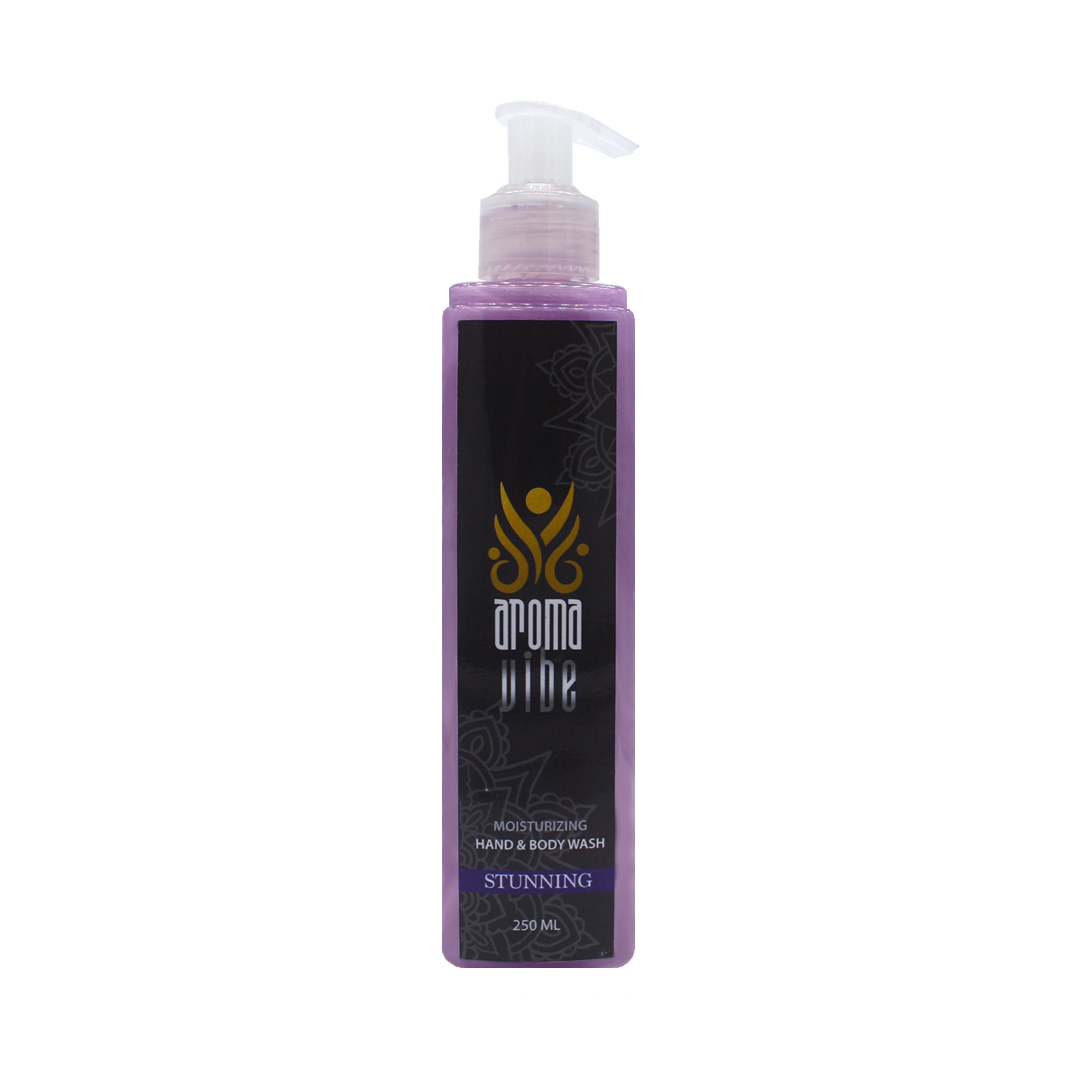 This moisturizing body wash gives a refreshing fragrance with top notes of bluebell and cloves. The fragrance of bluebell is often associated with memories of spring time, while cloves are known for its warm and sweet-smelling scent!

6. Aromavibe Body Wash – Graceful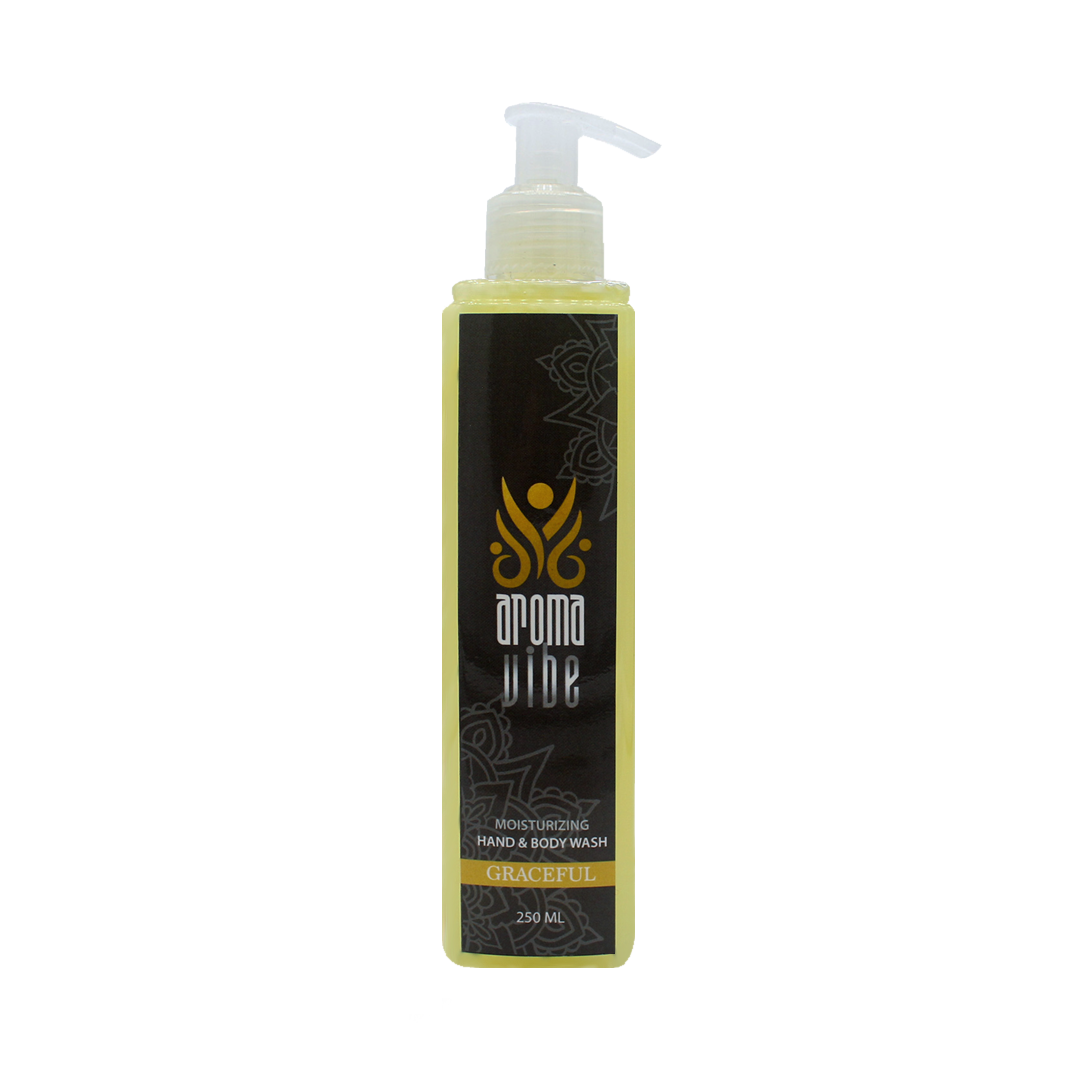 Blending a mix of pear, freesia, rose, and musk, this moisturizing body wash will transport you to picturesque views of a fall landscape amid a crisp autumn air. Ahhh, such a refreshing feeling!

7. Aromavibe Body Wash  – Delicate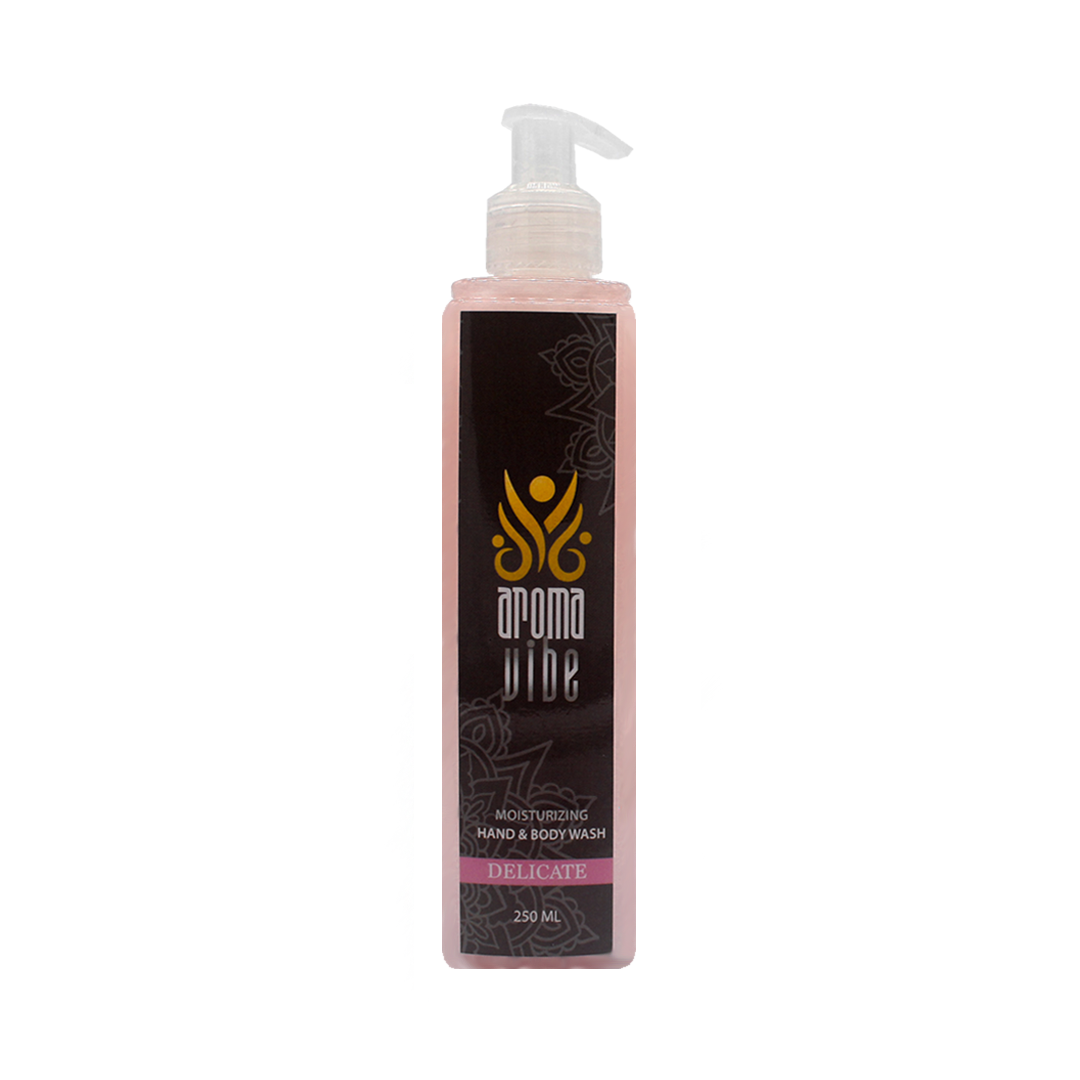 Nourish and hydrate your skin as you indulge in this lovely mix of cherimoya, copahu, balm, tonka bean, pear, and passion flower. Cherimoya fragrance is popular for its unique scent that's similar to a blend of vanilla, banana and strawberries, and a slight tropical, floral scent.
Written By: 
Patti Sunio aka Tita Pacita
BEAUTY CONTRIBUTOR
Tita Pacita of www.titapacita.com is a lifestyle, culture, and fashion & beauty writer from Manila. With her wisdom and almost thirty years of life experience, she likes to share what she knows and give unsolicited advice, true to her Tita ways. Her makeup choices are primarily based on instinct, and, believe it or not, K-Beauty.
Other Products You Might Like: