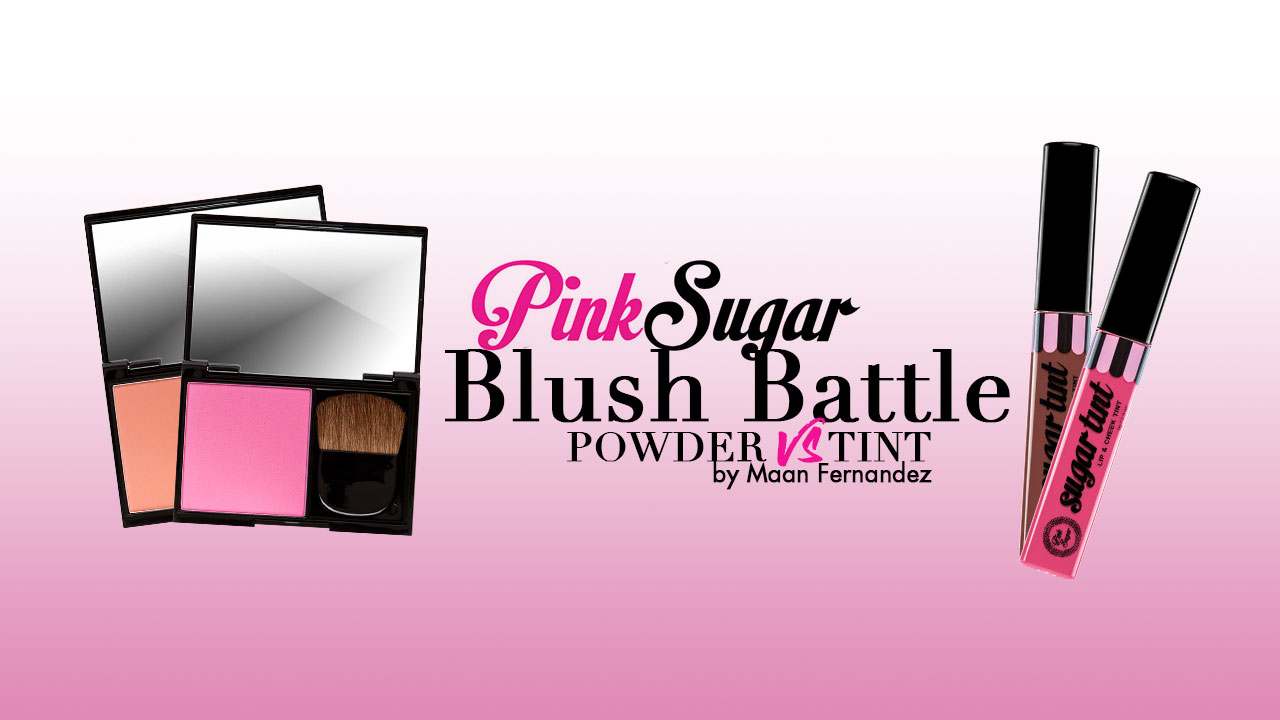 The blush battle begins now! So, Pink Sugar gives us two exciting options to choose from: the HD Sweet Cheeks powder blush or the Sugartint Lip & Cheek Tint. Let's see how each one stands, starting with the Sweet Cheeks corner!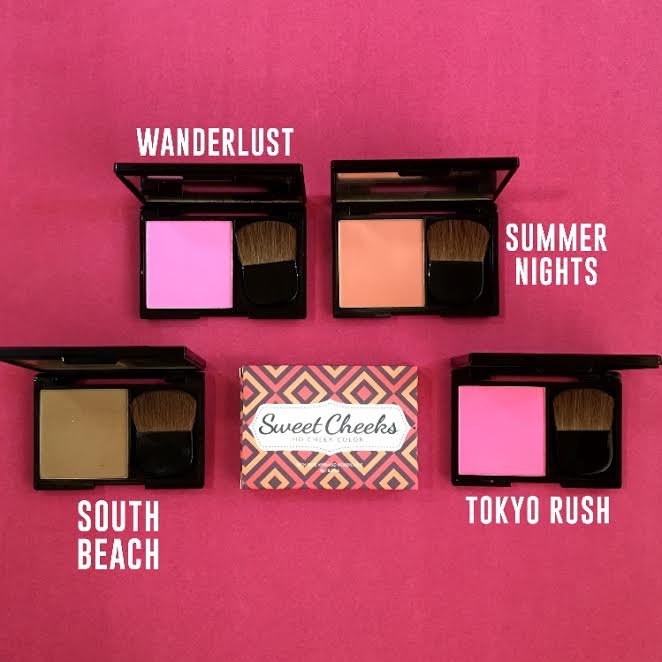 The PINK SUGAR SWEET CHEEKS, P399, is available in 4 gorgeous shades: 
South Beach, Wanderlust, Summer Nights, and Tokyo Rush.
PACKAGING: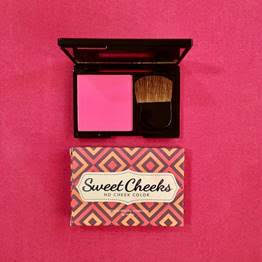 This powder formula comes in a mirrored compact with a free blush brush for easier application. The free brush is actually really good – the bristles were soft and it picks up the pigment very well! (And can I just add, how cute is that box?!)
SWATCHING: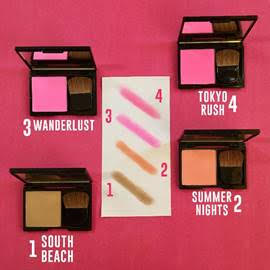 I love how pigmented these beauties are. You can already see some pop of color on your first swipe. PLUS, it works not only as a blush, but also works wonders as a bronzer and highlighter. AHHMAZING.
PROS
It definitely gives you that natural flush if that's what you're going for

Multipurpose: can be used as a blush, bronzer, or highlighter

Pigment is great

Easy and quick to apply and blend

Very compact and perfect to use on-the go with the mirror and free brush

Helps absorb oil on your face
CONS
It doesn't last as long as the liquid blush does so you'd have to retouch within the day to keep that pretty flush on

As with any powder blush, color can slightly change as the blush sets and absorbs oil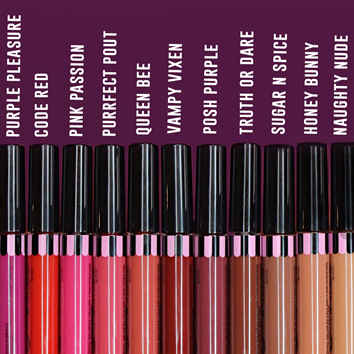 The PINK SUGAR SUGARTINT LIP & CHEEK TINT, P349, is available in 12 stunning matte shades. From your favorite pinks to your go-to nudes, name it and Pink Sugar has it!
PACKAGING: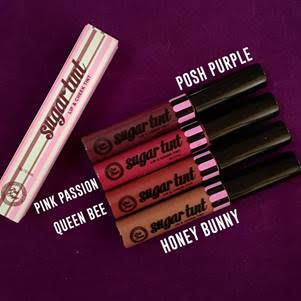 The Sugartint comes in your regular lipstick tube and wand combination. But Pink Sugar ain't Pink Sugar without some touch of a cute pattern somewhere!
SWATCHING: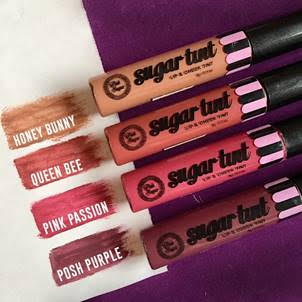 Here are some of our favorite shades (and, our Calyxta Girl, Amanda Fernandez's too!) from the bunch. I must say, this one's REALLY pigmented and will surely give those cheeks that punch of color the whole day! Just a pea-sized amount of this will already do you wonders!
PROS
It's totally for longer wear and use, retouching isn't necessary

Very pigmented, you'll only need a very small bit of it to achieve that pretty glow

Smells REALLY good! (If you're into fruity scents, it smells like grape! We love it!!!)

Multipurpose: can be used as a liquid lippie as well with its beautiful matte finish that isn't drying! (Check Margaux's lippie hacks to learn more ways on how to use it!)
CONS
A bit more advanced when it comes to applying the product on your cheeks. It dries quickly so you'd have to blend it immediately!
THE VERDICT
Both the Sweet Cheeks HD and the Sugartint Lip & Cheek from Pink Sugar are amazing! Each have their own exciting pros and cons. At this point, it really boils to which one is better suited for your skin type and preference. I must say though that the PINK SUGAR SWEET CHEEKS HD CHEEK COLOR face is probably the better choice for beginners and those who are going for that more natural look. PINK SUGAR SUGARTINT LIP & CHEEK TINT takes a bit more skill to make sure it really blends well!
So, which Pink Sugar blush won for you?
Text by: Maan Fernandez