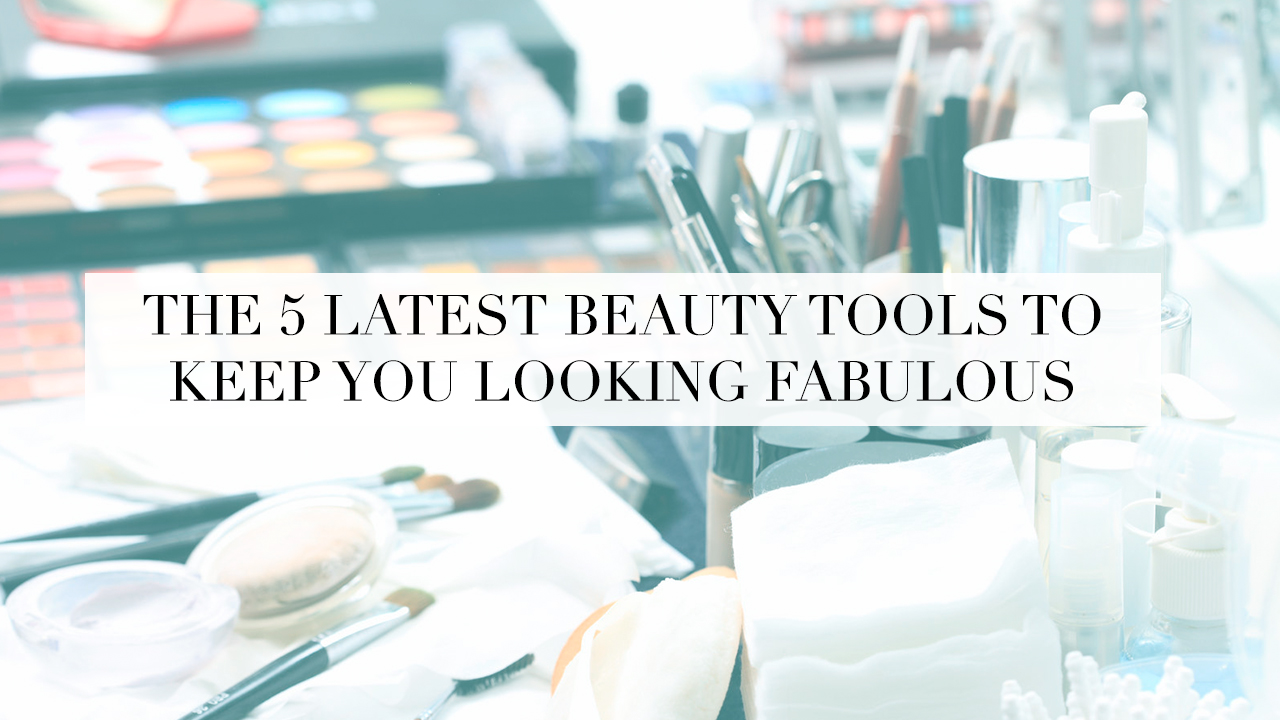 By Angela Lim
Interchangeable heels and flats, built-in hair curlers in your blow dryer, oscillating mascaras, light-up lipsticks, and glow in the dark eyeliner…what a time to be alive! With so much ingenuity and promising inventions in the beauty realm, one can't help but offer a bouquet of brand new makeup tools as an offering to the beauty divas. But with the market so highly saturated with products, which ones are worth the splurge? Get the inside scoop here:
Beauty blender– A key-player in every makeup artist and beauty guru's arsenal, the beauty blender is a cute, tear-drop shaped beauty sponge that's roughly the size of your palm. It expands when soaked, and comes in several different colors and a smaller size for harder to reach places like the inner corners of your eyes and around the nose. It's used for an even application of liquid makeup, as well as powder. Its versatility and efficiency make it one of the top beauty tools in the market. And, when it comes to the best beauty blender, there's still nothing to beat the BeautyBlender Original.
Kabuki Brush –On this front, the famous Sigma F80 Flat Kabuki Brush proves to be a no-cake, no-flake zone baby. This super dense and luxe foundation brush is the perfect tool for seamlessly applying foundation without the streaks. Its flat head and comfortable grip is designed for precision application. Meanwhile, the Wet n Wild Kabuki Powder Brush remains in the must-have list for your makeup bag as it works perfectly with your favorite powder to give you a complete and even makeup base.
Slant Tweezer – This tool is sleek, precise with tweezer work, and lasts a lifetime. The legendary pair of tweezers is so good at its job that it makes regrowth seem like a myth for a couple of weeks. The popular favorite is the Tweezerman range that offers a variety of stunning colors that you can choose from. Yet you can achieve similar results using the affordable version of Nippon Eyebrow Tweezers.
Eyelash Curler – We can't stress enough the importance of an eyelash curler. It makes scraggly looking sad lashes a thing of the past. If you need to invest in one, we say go for the classic fave, Shu Uemura Eyelash Curler – one hug from this beaut gets you long, fluttery lashes in 3 counts or less. However, if you're on a budget, there is the Nippon Mini Lash Curler that gives you the precision you need, and allows you to create the perfect curl in a single squeeze.
Detangling Hair Brush – The answer to stubborn and tangled hair, this miracle beauty tool eases knots as it glides through wet or dry hair. The award-winning Tangle Teezer The Original Styler is a must-have. Its sleek design ensures that not one hair is snapped or tugged at the wrong way. It comes with spiky, bendable plastic bristles