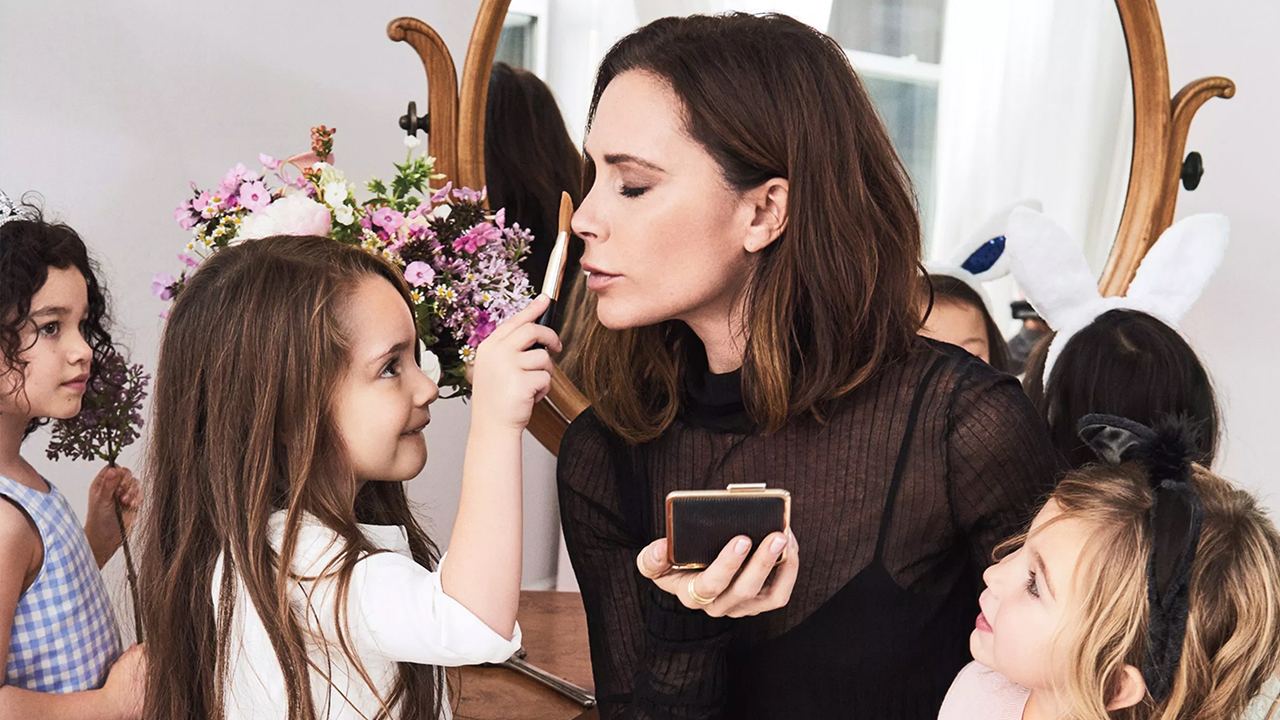 As one of those little girls who grew up playing bahay-bahayan with her siblings and cousins, particularly the mommy role (this was complete with a doll that I took care of as if it were a real baby), I think it was always intrinsic in me to want to become a mother someday.
And though my priorities are different at the moment (plus I'm still waiting to get married! Haha!), there's no denying that there are women, or moms to be exact, that I look up to and aspire to be. Here are just some of them!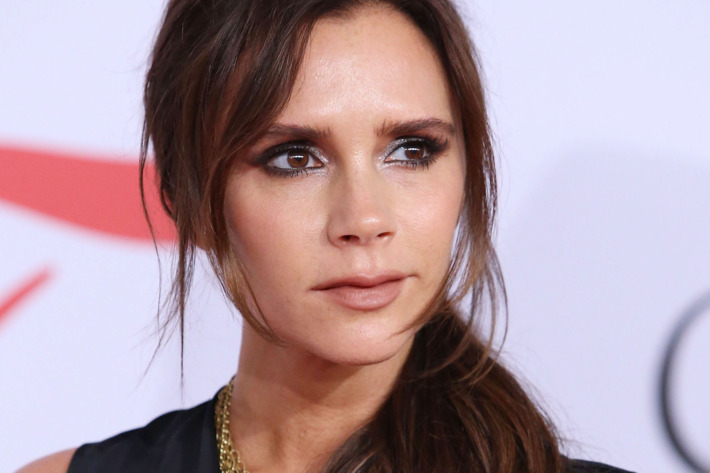 Serving you class and a bit of spice, Victoria Beckham rose to fame as Posh Spice, one of the most popular members of Spice Girls. Nowadays however, other than the fact that she's an Officer of the Order of the British Empire, Victoria has become a businesswoman, fashion designer, model, and style icon. On top of everything else she does, she's happily married to David Beckham and is a brilliant mom to Brooklyn, Harper, Romeo, and Cruz. I love the way she's carried herself throughout the years, and how her signature look has remained timeless—with bronzed skin, glossy highlights, smoky eyes, and a nude lip.
Get her look using these: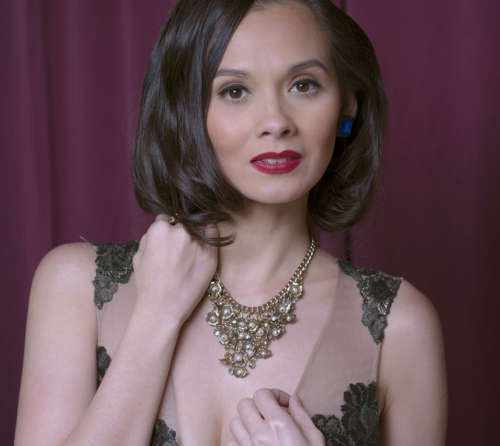 A bit of a funny story, but ever since I attended Amina Aranaz-Alunan's career talk back when I was still in the 7th grade in Poveda, her beauty, confidence, and presence wowed me so much that when she gave another career talk when I was in 3rd year college in Ateneo, I purposely attended it to see her again. It sounds a bit stalker-ish now that I think about it, but Amina has always been one of those women I aspired to be. Her success as one of the most esteemed bag designers in our country, coupled with a beautiful family, is definitely what makes her #MomGoals.
Amina, who happens to be our December 2015 #CalyxtaGirl, is often spotted with soft waves, well-groomed brows, and a red lip.
Get her look using these:
Stephanie Kienle-Gonzalez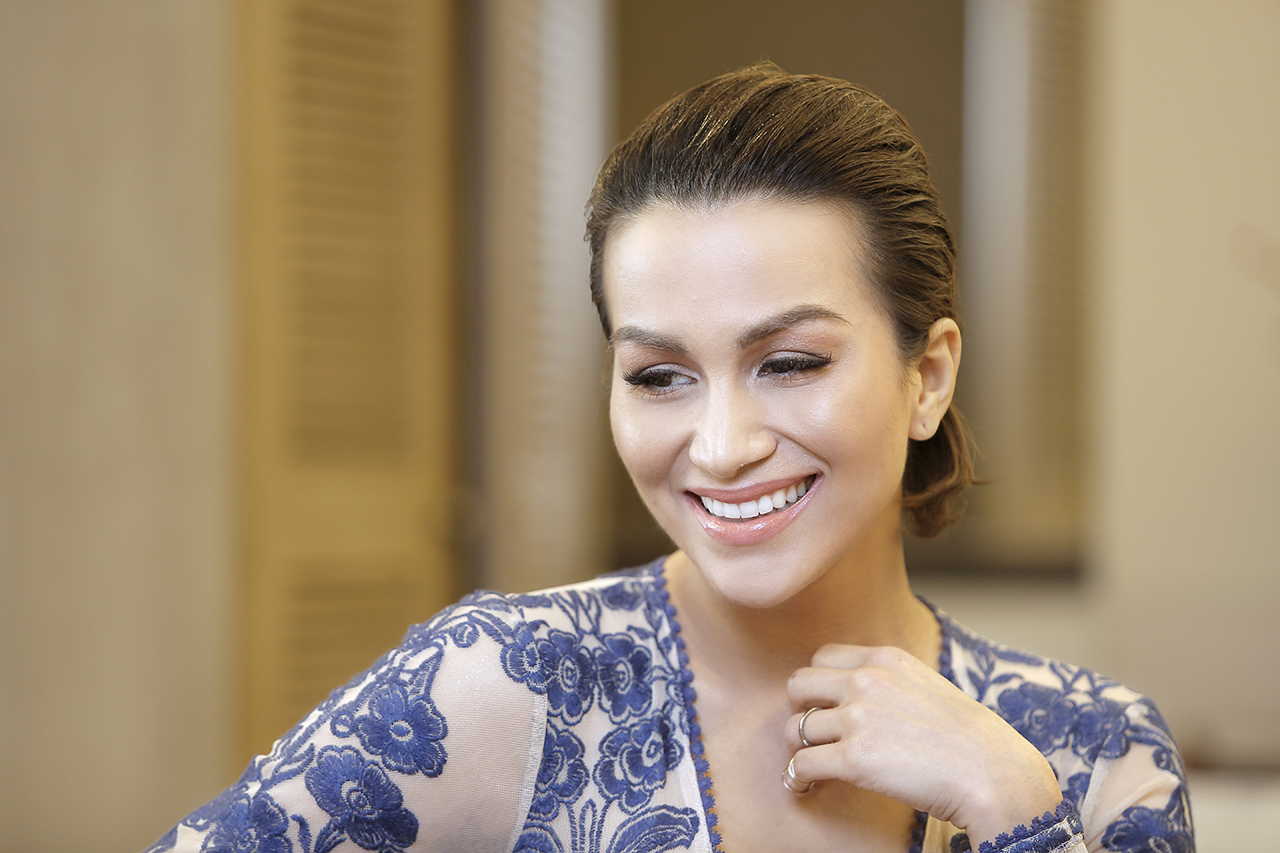 I first met Stephanie Kienle-Gonzalez, Vice President and Chief of Operations of Philux and Calyxta's May 2016 cover girl, at the launch of Portraits by Mark Nicdao, where she happened to be one of his muses. Apart from her hundred-watt smile, it was definitely the elegance she exuded that prompted me to follow her on Instagram. Nowadays, I love watching videos of her and her daughters, #AndreaBucciBear and #ArielleMabelle. Her go-to makeup look has always been simple—filled in brows, light brown eyeshadow, and a pinkish nude lip.
Get her look using these: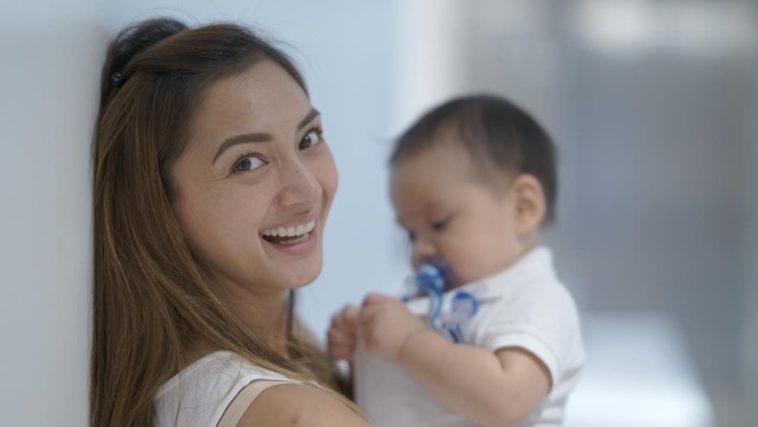 Watching Iya Villiania's relationship develop with Drew Arellano was always so inspiring to me—from the time they started dating way back in 2004, to eventually getting married ten years later, to welcoming their first son, Primo, last August 2016. Iya is currently expecting their second child, and has been a long-time advocate of staying fit. Her philosophies in raising Primo, like how she doesn't mind him repeating his clothes in photos or how she lets him eat on his own despite being a little messy, are something I do believe in as well.
Since Iya works out a lot, she rarely wears a full face of makeup.
In this case, get her look by maintaining good skin using these: