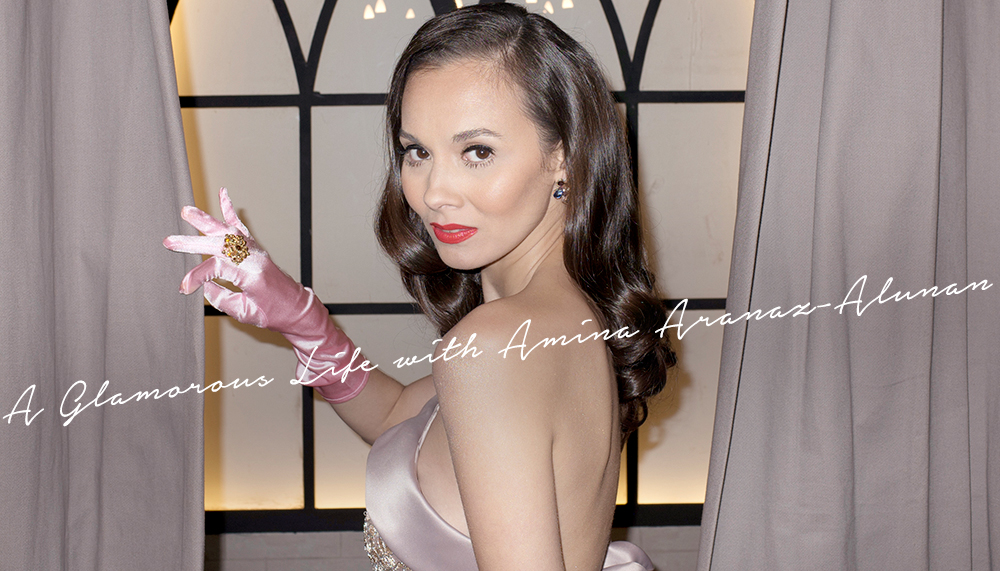 Photography  EDRIC CHEN
Makeup XENG ZULUETA
Hair CATS DEL ROSARIO
Videography
 SAMANTHA LEE
Stylist BEA CONSTANTINO
Special thanks to Philippine School of
Interior Design Batch 2015 Studio 25 booths:
Neo Baroque, Greco Roman, Art Noeveau,
Art Deco, Neo Gothic,
and RONAC Lifestyle Center.
(
You may view the booths and designs at www.psidstudio24.com)
When life hands us several opportunities, we first perceive this as some kind of crossroads, where a choice has to be made. We weigh our options and sacrifice one thing for another, thinking that it would be impossible to do it all. That wasn't the case with our December cover girl Amina Aranaz-Alunan, who said yes to everything that was on the table for her.
Today, she is the creative force behind Aranaz, a thriving lifestyle and accessories brand that she established with her mother and sister, as well as co-founder and faculty member of the School of Fashion and the Arts (SoFA). She is also a wife and mother to three young children. It's a lot of hats to wear and Amina will be the first to admit that it's not easy at all. "Balancing all these is a challenge on its own. Multi-tasking galore!"
She remembers how crazy it was in the beginning. "In the past, my life had no downtime. It was super fast-paced."
Of course, as any working mom will tell you, not all days can be so simple and structured. There are always those days where things don't quite go as planned. This does not faze Amina, who seems to have mastered the art of unruffling her feathers. This trademark elegance and poise is what makes Amina's success look so easy, despite the years of hard work. But she believes that's mostly because she would rather not dwell on the things that went wrong.
"I move forward and see how we can make the most of what we have," she says, bringing up that timeless maxim about making lemonade.
I would like to think that I am quite a positive person, so I always try to see the good in a not-so favorable situation.

This sunny outlook is what keeps her going as she builds her empire and acts as mentor to young creative entrepreneurs. The most valuable piece of advice she has for them is surprising."Know your numbers," she says, pointing out that while a lot of designers tend to shy away from this, she's learned that it is an equally important part of creating a successful brand.
Amina still has big plans for Aranaz and SoFA. "There is still a lot of work to do and much to achieve," she says. Her commitment to all these roads she's taken has brought her far indeed. She may have been going full-speed in the beginning, but learning how to slow down when she needs to is what gives her the ability to go further than she ever imagined. Having it all isn't a mad race to the finish line. If we were to go by Amina's example, as long as we keep going — run, walk, or perhaps in her case, glide — our passions and dreams will be within reach soon enough.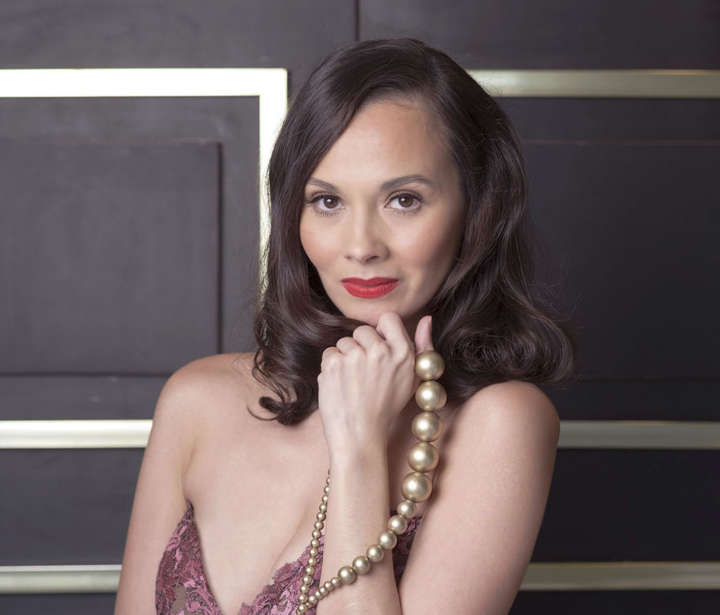 Everything was happening at the same time for her back then. She had just gotten married and then motherhood followed soon after, with Amina being pregnant every year while she ran the bag business and the school. Other women would have caved, but Amina was passionate about all of her babies and was determined to make it work.
"I was constantly on the move," she said. "I did not want to waste time. I wanted to make sure that I managed to do everything and even over-deliver on the goals I set out for myself."Failure was not an option for Amina back then, but she says she has mellowed out over time.
"I have learned to not be so hard on myself. If I'm not able to do it all, if I'm not able to cross out everything on my to-do list within my set deadlines, I don't punish myself for it anymore,"she says. Lessons like these are tough to learn, particularly for women entrepreneurs, who are constantly feeling the pressure to be almost superhuman in all aspects of their lives. Amina speaks with an air of someone who has chosen to welcome more ease into her life.
I have learned to allow myself to slow down and relish spending time with my family.
These days, her schedule is structured around spending time with her children and managing her energy. "I start my day by sending the kids off to school. Then I do a bit of work at home so that I don't hit rush hour traffic," she explains, one of the advantages of being able to set your own hours. She then heads to either one of her offices, depending on what day of the week it is. "I make it a point to be home in time for dinner with my kids," she finishes.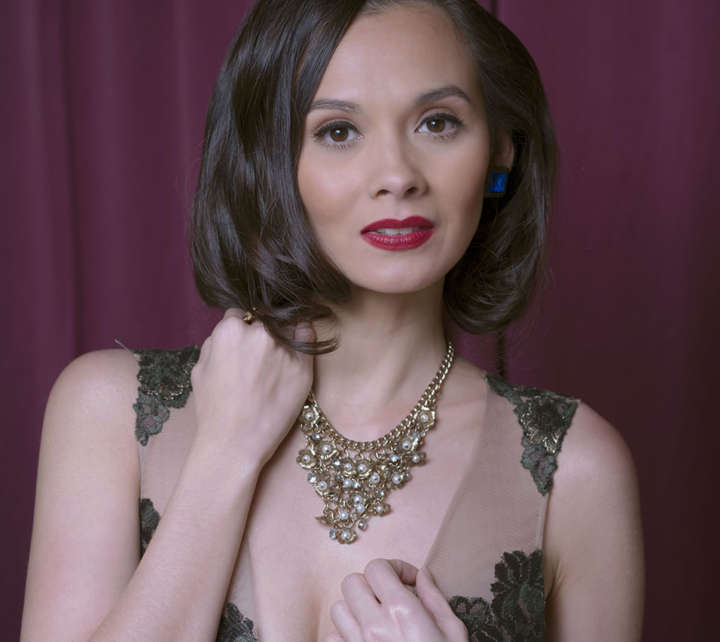 What's your beauty routine?
I'm pretty low maintenance. I just cleanse my skin everyday. I don't really apply products, but maybe i should start thinking about that. I occasionally go to Facial Care Center for skin treatments as a treat to myself.
When do you feel the most beautiful?
Each and every time I am with my husband. He never fails to make me feel like I'm the most beautiful girl in the world.
What for you is a Calyxta cover girl?
A woman who knows how to love and take care of herself, is driven, and makes a mark in the world in her own little way.