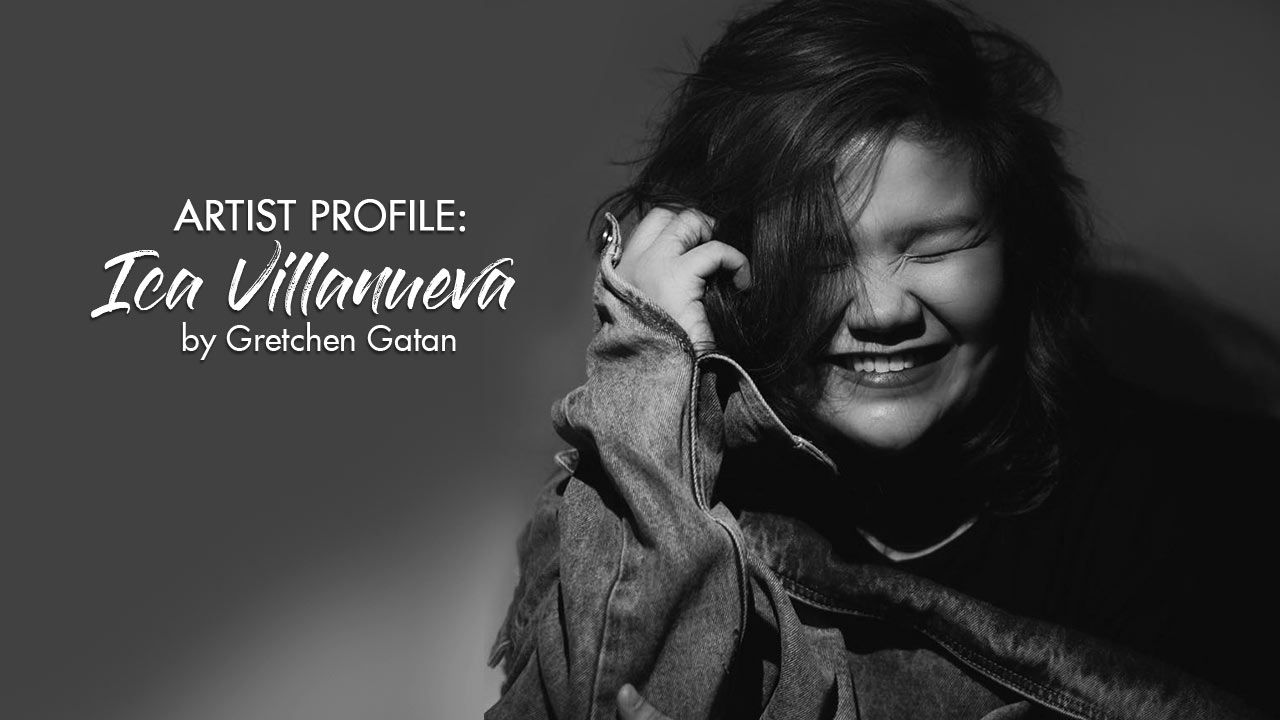 With her infectious smile and a bubbly personality that never once faded during our whole-day shoot with our October #CalyxtaGirl, Maureen Wroblewitz, Ica Villanueva is a freelance stylist you'll always want to have around on set. She'll talk to you non-stop about anything and everything—the celebrities she has styled (this roster includes Boy Abunda, Yeng Constantino, and Amy Perez), how she was trained well by a leading styling company in the Philippines before deciding to do it as a freelancer, and all the projects she's gotten since then.
Get to know more about her in our series of Artist Profiles!
1. How did it all start for you? When did it all start?
I started when I was 20 years old and I worked as a styling assistant for 4 years.
2. How long have you been styling?
As a freelance stylist, it's been 3 years already
3. What do you love most about your job?
I love transforming people and giving them confidence just by helping them with their looks. Also, I love meeting new people especially the opportunity to work with creative and passionate people in the industry.
4. What do you love most about styling and putting together outfit looks?
I love how I'm able to transform a person; being able to be surprised of how an outfit looks good on her; being able to experiment and try on different looks.
5. What would you say is your signature style?
My signature style would be street and edgy. I like playing with layers and textures. but I think being a stylist, it is important to be versatile, like from Melai Cantiveros to Yeng Constantino, I have to know their personal style and what looks good on them while putting my personal touch.
6. Where do you get your inspiration when styling?
I ask my client for their personal style, and what type of clothes they are comfortable with. Then I suggest and look for style inspirations that would be flattering and suitable to their personality and body type.
7. What do you believe is the best accessory?
Confidence. I think if you are confident that you are a good person, there'sthis certain aura and light that comes out naturally, which makes you carry your outfit well.
8. Is this the career you've always wanted to pursue? Why? Why not?
At first, I really wanted to be a chef. Haha! I'm really interested in the complexity of food. Aside for my love of food, I find it so magical that whatever we feel, food is always part of the celebration of the feeling.
9. Name three of your biggest projects so far.
a. Your Face Sounds Familiar – This show will always be my "baby show."This was my first show as a freelance stylist.
b. Nike – Being able to style an international brand is alwayssomething to be proud of.
c. Manila X Festival – I was one of the four stylists who had a fashionshow. I collaborated with Chalk Magazine and it was a memorable experience.I got to showcase my vision in styling and really focused on my strengthslike layering and playing with textures.
10. What is the best advice that you've received about styling?
Always be approachable, kind and humble because people will not be afraid to book you or ask for your advice because they find you relatable and easy to talk to.
11. Other than styling, what are your other interests/hobbies?
Honestly I am interested in food and cooking.
12. What do you do in your spare time?
I hang out with my friends usually like watch series, movies and trying new restaurants.