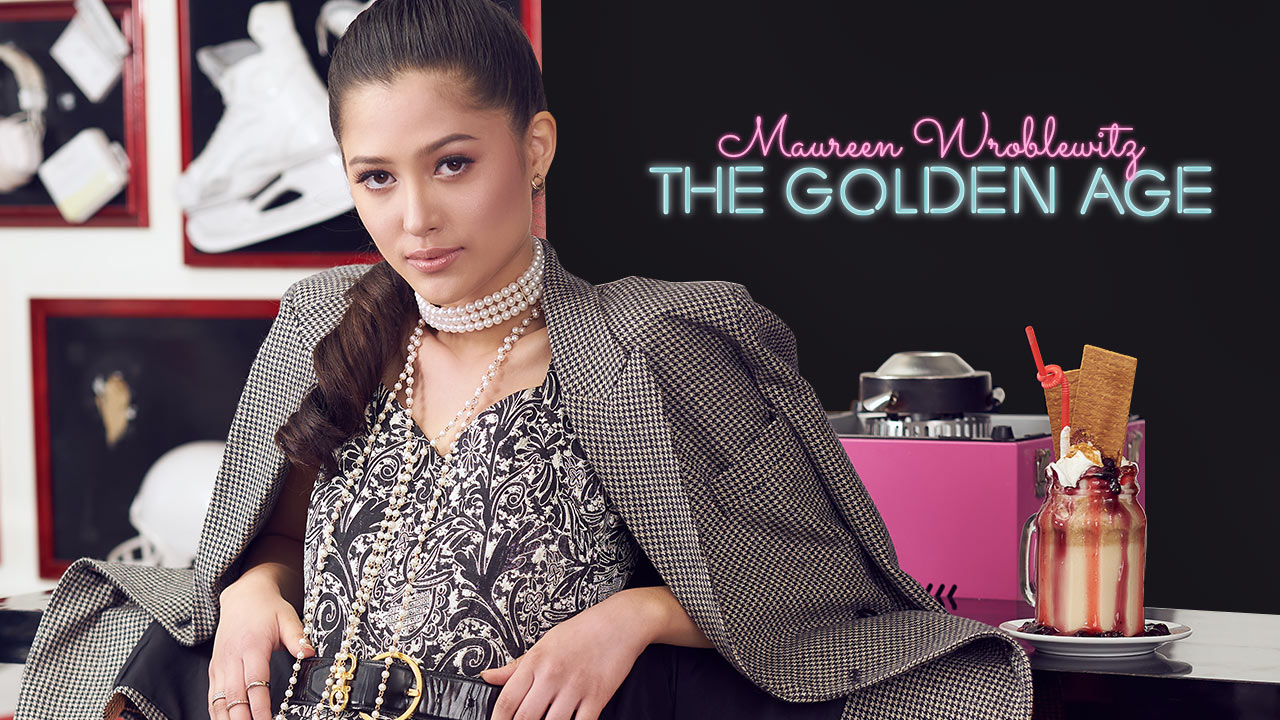 Finding a date to do our cover girl shoot with Maureen Wroblewitz proved to be a little more challenging—the 19-year-old has been fully booked with shoots, appearances, promotions, and endorsements since winning Asia's Next Top Model Cycle 5. And while her journey during the reality TV show wasn't as smooth as one would hope for, despite her being one of the stronger yet more silent contenders all throughout (she talks about this later on in our next cover stories), she proved everyone wrong and quickly rose to the top—bagging the crown, bringing the glory back home, and being one of the youngest contestants and the first ever Filipina to win Asia's Next Top Model.
Though her schedule has been packed these last few months, she arrived on the morning of our shoot earlier than expected—dressed down in boyfriend jeans and a simple, black top. Without any makeup, she was still breathtakingly beautiful—hair tied in a high ponytail to show off her well-chiseled bone structure, eyes looking slightly weary (perhaps coming from another arduous shoot the previous day and not getting enough sleep), a timid yet genuine smile on her face, and responding softly when asked what she wanted to have for breakfast.
It was honestly so captivating to watch her transform from a shy and subdued, young girl to a fierce, high-fashion model as soon as the camera started clicking. And without even having to say much (just getting shot after shot perfect), Maureen validated further what we already know—that there's a reason why she's on top, and her golden age has just begun.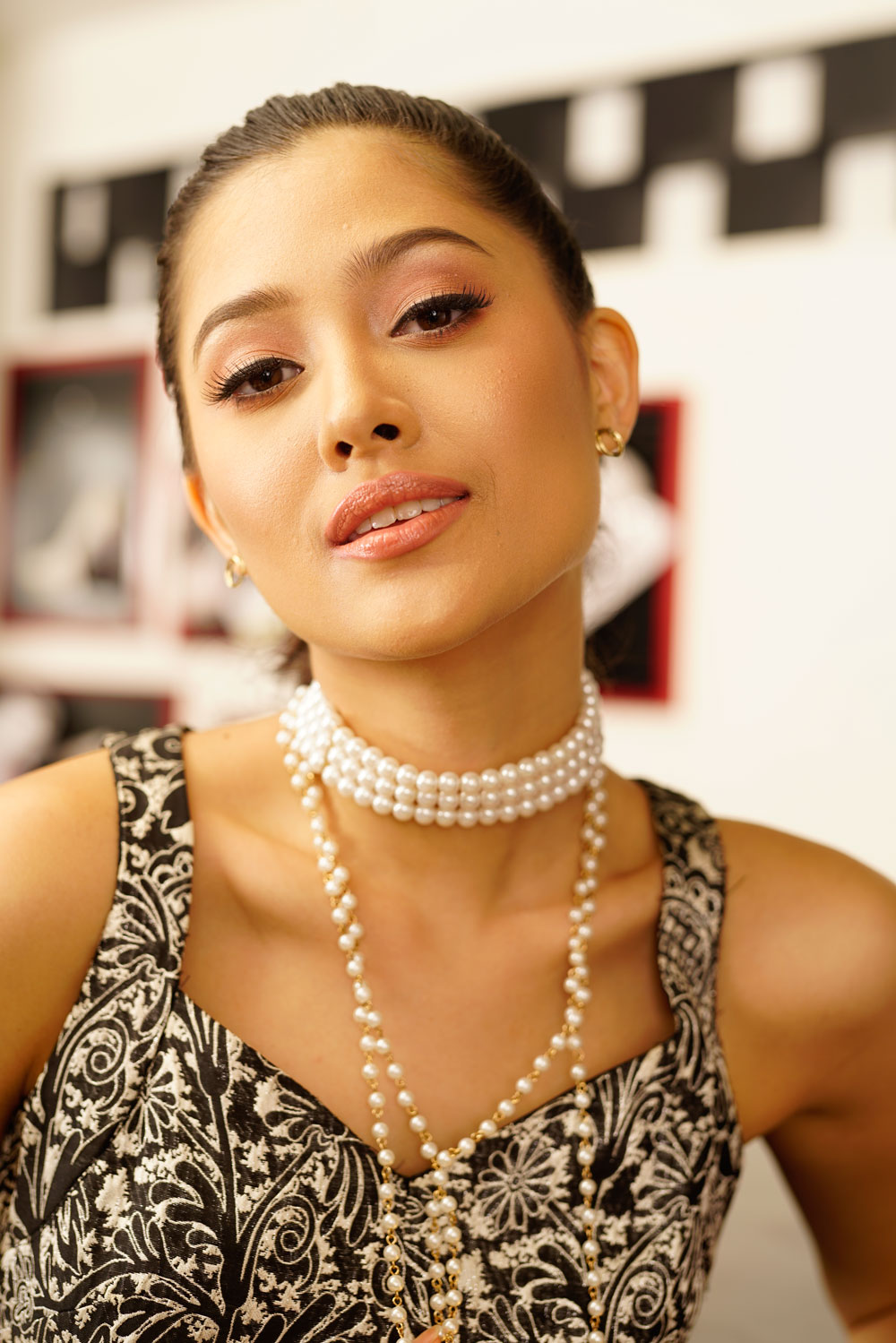 Would you consider yourself a girly-girl? Or more of a tomboy?
I'm definitely not a girly-girl. Especially when it comes to clothes, I'm usually very casual, simple, and more boyish. It depends. Sometimes I wear a cropped top, but usually plain. I don't like colorful things or printed stuff. When it's printed, it's band shirts. So, I'm not a girly-girl.
What's your skin type?
My skin type is mix—it's like oily-dry. Because my mom had oily skin and my dad—well, my dad has oily skin also. I don't know. Something in between but not too oily, and not too dry.
Did you encounter struggles with your skin as you were growing up? Like did you go through the whole breaking out phase?
I would have a few pimples, especially when I got my period. I would have pimples that would always occur in the same spot and it wouldn't be normal, like small pimples. It would be those huge pimples that's under the skin. I had a few of those when I was younger.
Were there any changes to your beauty routine from when you lived in Germany and when you moved here? Did you have to change up certain products?
I changed products but not because of the weather or anything. It's just because I can't find the same products here in the Philippines. But it's the same routine.
What's your skin care routine like? Can you describe your daytime routine and your nighttime skin care routine?
Okay, so in the morning, I just wash my face, and I use a toner. Toner then moisturizer, and then for under the eyes, another moisturizer. And then there's this hydration spritz spray—that's in the morning. For the evening, it's the same routine. Only whenever I wear makeup, I just use a makeup remover before I use a toner. And then, I finish it up with…I have this tea tree oil, so I put it on spots.
How about for makeup? What's your everyday makeup look?
Now, I don't wear as much makeup as I used to back in Germany. It's because I have a lot of shoots, and I'm tired of makeup—I want my skin to rest. So whenever I go out, it's just concealer and maybe a little bit of tint on my cheeks. But the— before I started going out without makeup or just a little bit of makeup, I would use a BB cream, then a little bit of bronzer, and a little bit of blush. Then, I would do my brows, and I would use my bronzer as my eyeshadow (I still do it!). And then, I finish off with highlighter. I love highlighter.
What about if you have more formal events? What's your go-to glam makeup look?
I usually go for a neutral, smoky eye. Just brown tones or nude tones. And then, nude lips.
What's the best beauty advice you've ever received? And from who?
My mom. She would always tell us to drink a lot of water. But also, what I just realized is that you always have to clean your face. Even if you're tired or lazy. You can't forget to clean your face or wash your face before you sleep. I would do that—like I would forget or I would be super lazy, and I would have a lot more pimples the next day. So, I stopped. And now it's a thing—I would ALWAYS wash my face.
What's one beauty product you can't live without and why?
One beauty product is…toner. Because whenever I don't use toner, I just feel like my skin's so dirty. I need to use toner.
What's your statement makeup look? Is it red lips? Or winged eyeliner? If you would like to create a really bold look, what product would you use?
I would say lipstick. I'm not a wing type of person. I don't like winged eyeliner because I have small eyes. It looks weird.
What beauty advice can you give girls your age?
Drink a lot of water. Clean your face. Moisturize even if your skin is oily. Use eye cream.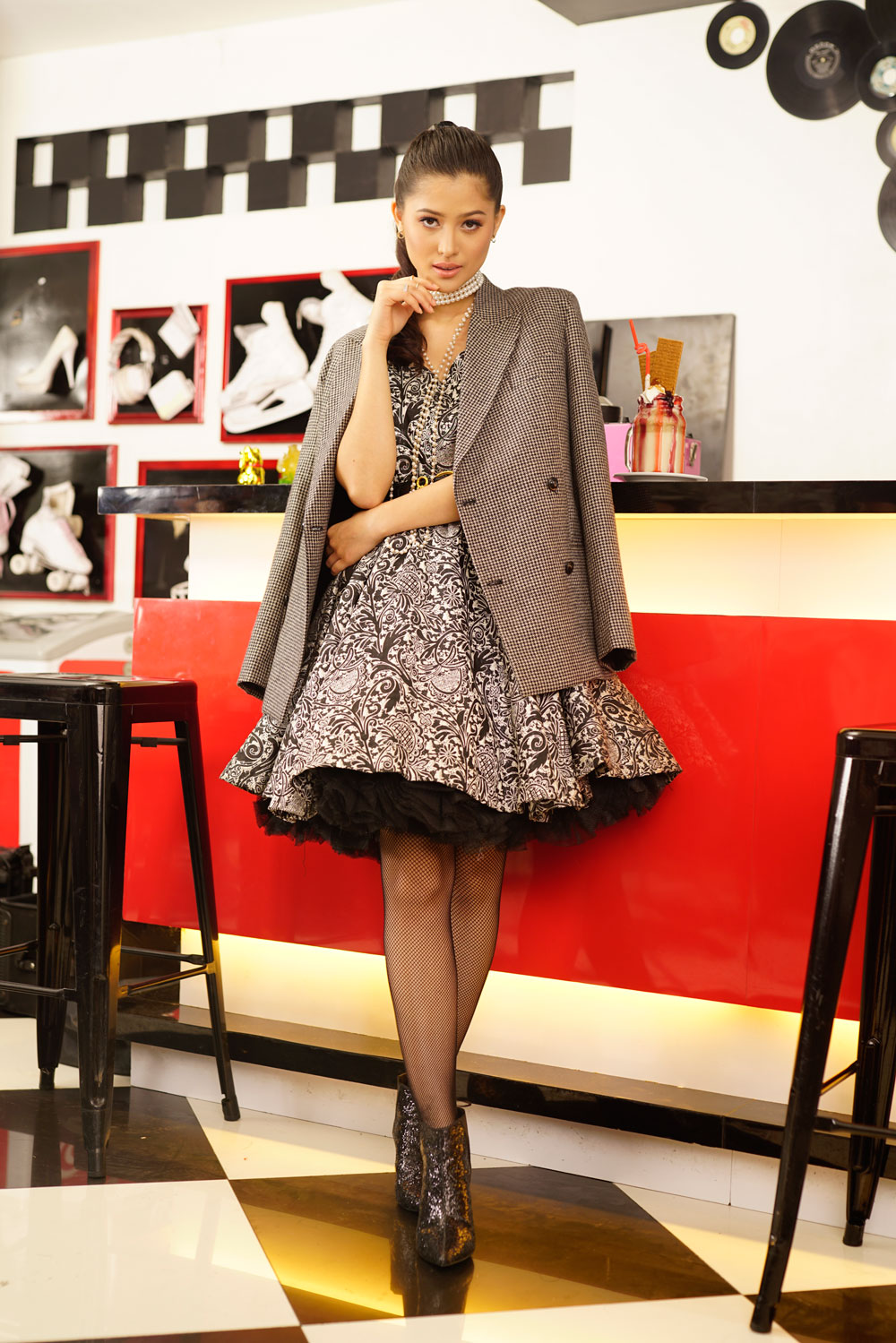 In the following weeks, get to know more about our October girl including her likes and dislikes, what it was like growing up in Saudi Arabia and then Germany, how she dealt with the criticism from fellow Asia's Next Top Model contestants, and what she'd be doing right now if she wasn't into modeling. Be sure to also follow us on Facebook, Twitter, and Instagram to catch snippets of our behind-the-scenes!