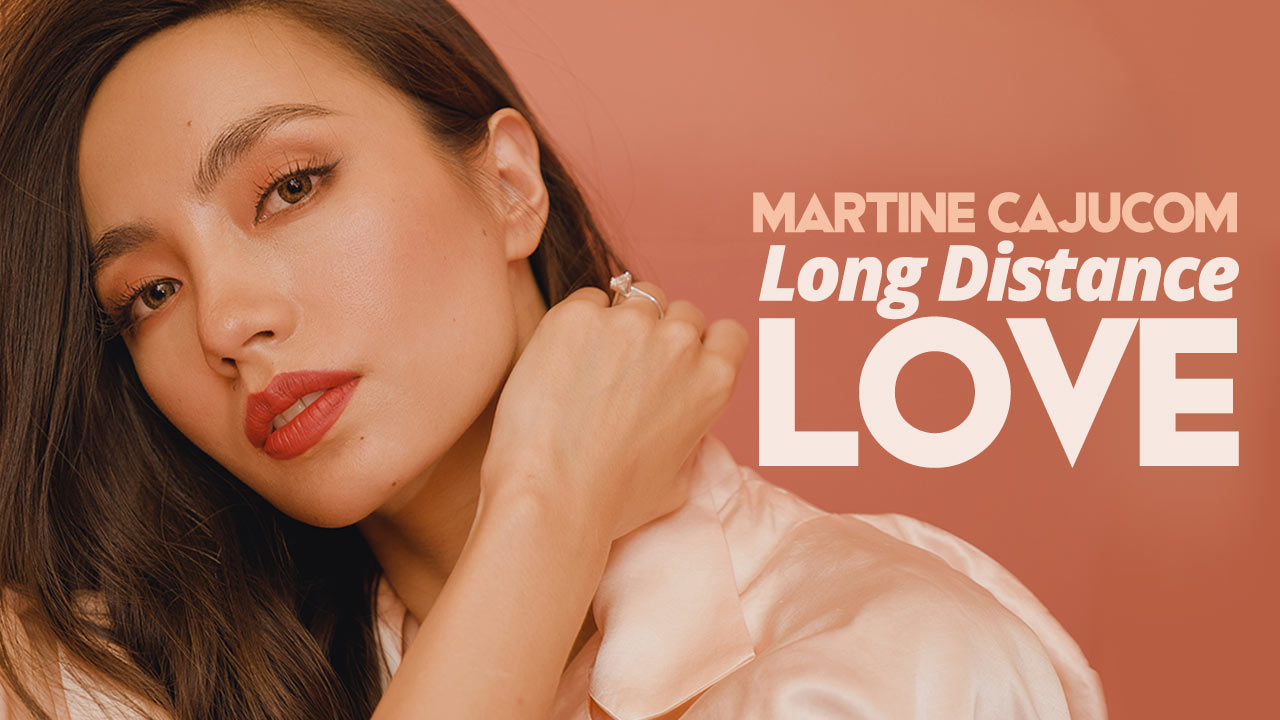 Seeing the workaholic side of Martine Cajucom as the Creative Director of Sunnies Studios during the first week of our cover story was incredibly inspiring, to say the least. And then last week, we saw the Beauty Addict side that got her talking non-stop about her love for all things makeup and skin care.
This week however, we probed a little bit into her love life, and were quite surprised (and kilig!) at the full story of our January #CalyxtaGirl and her fiancé—international VJ and TV host, writer, producer, and director, Cliff Ho.
Naturally, as girls gushing over somebody's love life over brunch in Rockwell, we couldn't help but laugh or squeal every time Martine shared adorable details about her relationship—from how Cliff basically started as her fanboy (and creeping on her Instagram), to their first date in Bohol and second date in Bali (because of a long-distance relationship), to planning the wedding of their dreams, to their idea of starting one big, happy family!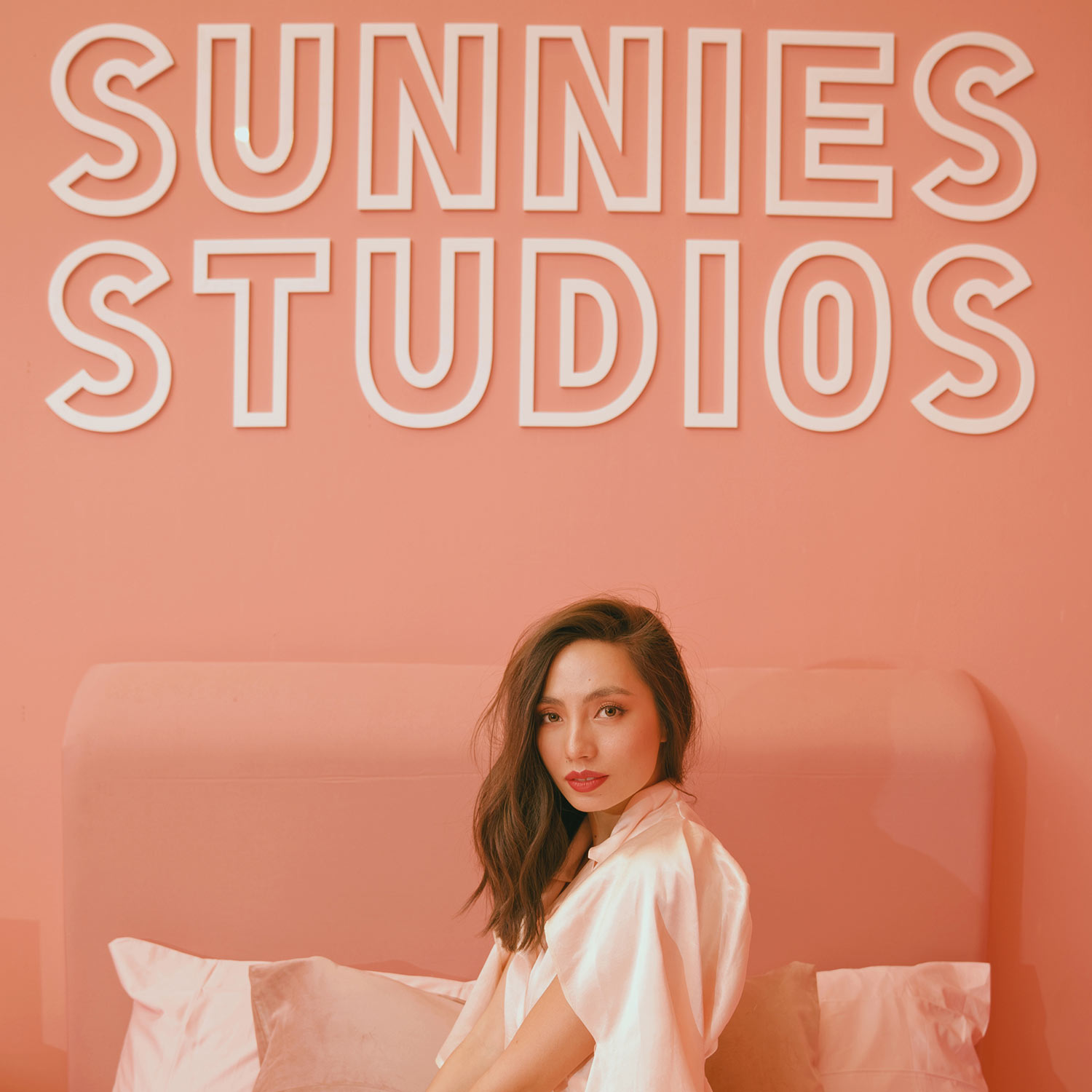 How long have you known Cliff?
I've known Cliff for four years, I think? Right when I moved here, I met him, but he had just moved back to Australia actually. So literally, it was the opposite of serendipity. Like the month he moved back to Australia (in Melbourne), I moved to Manila. And for the 5 years that he lived here, I was working and never took a vacation, so we actually never met despite Cliff being so close to George—they were really, really, really good friends. And we had too many mutual friends, yet I had never met him. Never even heard of him. If you watched IT Girls, you'll know that I met Cliff because he was always leaving creepy comments on my Instagram. Like when George came to the US to shoot a Sunnies campaign, George uploaded this photo of me topless (laughs), and Cliff commented on it like, "Oh my god! Who's this cousin of yours? How have I never met her? She's so banging. Please tell her I'm in love with her!" and he'd put wedding ring emojis, which is so intense, and I was like, "Who's your weird friend?" and I didn't even click on his profile because I was like, "He's so crazy." And then he came to Manila just to visit when I was here—he came to visit George and Solenn, who he used to work with. And he met me and gave me the biggest hug, and was just creeping on me so much. He's so crazy, it's funny. He was like, "Please take a photo with me." He actually scolded me because I got the story wrong on IT Girls, but he actually said, "Please take a photo of me with my future ex-wife."
Like he's just funny like that. He makes obnoxious jokes. Actually, I knew I kind of liked him already because it's normally me that makes people feel uncomfortable, or makes stupid jokes that people don't know how to deal with, and I was like, "I don't know how to deal with this." And on the show, it shows the photo that we took that night that we met. That's pretty much how we met. He was creeping on my Instagram for months! Every photo I ever posted that was provocative, he'd put a wedding ring emoji. He was just so silly.
But actually, the truth is, in the private side, when he was in Manila and he was hosting, which I never met him as, so I don't know Cliff as a host, and I don't know Cliff as a party boy (which everybody in Manila knows him as)—I know Cliff as a very suit-and-tie business man more than anything. He came to Asia to party and have his wild time in his 20s, and he moved back to Australia to really start a business, and it's insane what he's accomplished in the three and a half years that we've been together. So, actually, I know him as a businessman, and that's what we kind of really bonded over—it's starting a business.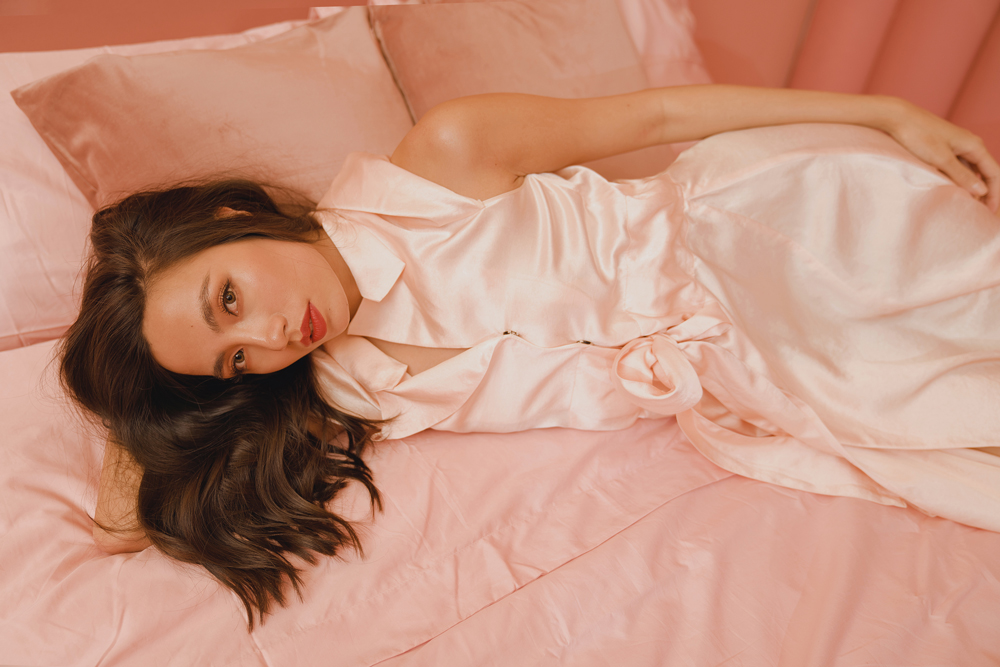 And his business now is flourishing like crazy so, yaaaaaay! (laughs) That's pretty much how we started dating. Oh, and I also said on the show, how we started dating and all—when I was single and he found out, he messaged me a video of The Notebook. I didn't know his number. It was just this Australian number, and he sent a video of this scene in The Notebook that he loves. It's his favorite movie (which I think is so funny). It's the scene where Ryan Gosling was like, "I wrote to you every day!" and they're kissing in the rain. (laughs) And I was like, "What is this? So weird!" He sent that to me! And I think I sent him back a Chinese love song because he's Chinese. (laughs) I don't know. I was just being silly. He was living in Melbourne, and so we finally got to talk on the phone after WhatsApp-ing, then the first time that we spoke on the phone, it was for nine hours. And for 2 weeks, we talked on the phone everyday for eight hours. It was crazy. I think WhatsApp had really bad reception at the time, so he calls from his normal mobile phone, and so his bill was like a thousand dollars. It's so crazy. And he'd b e like, "It's the best money I ever spent." It was really sweet. When he came here, he said (and this is this going to make him sound so romantic), "I want to take you on a first date. Make sure your passport's valid and can you give me six days?" It was so crazy. I was like, I only met him once for 10 minutes, and this was when he was creeping on me and I was not minding him. And I was with George actually, and this was so impulsive but I showed up at his hotel, which at the time was The Mandarin, with a full-luggage—a big luggage taller than me of stuff, because he didn't tell me where we were going! So I packed it, and showed up in his hotel with the luggage. It was so impulsive and so crazy, but we fell in love overnight. It was so funny, I know. That's our love story. It really is funny though, and now we're getting married! So yeah, that's the story.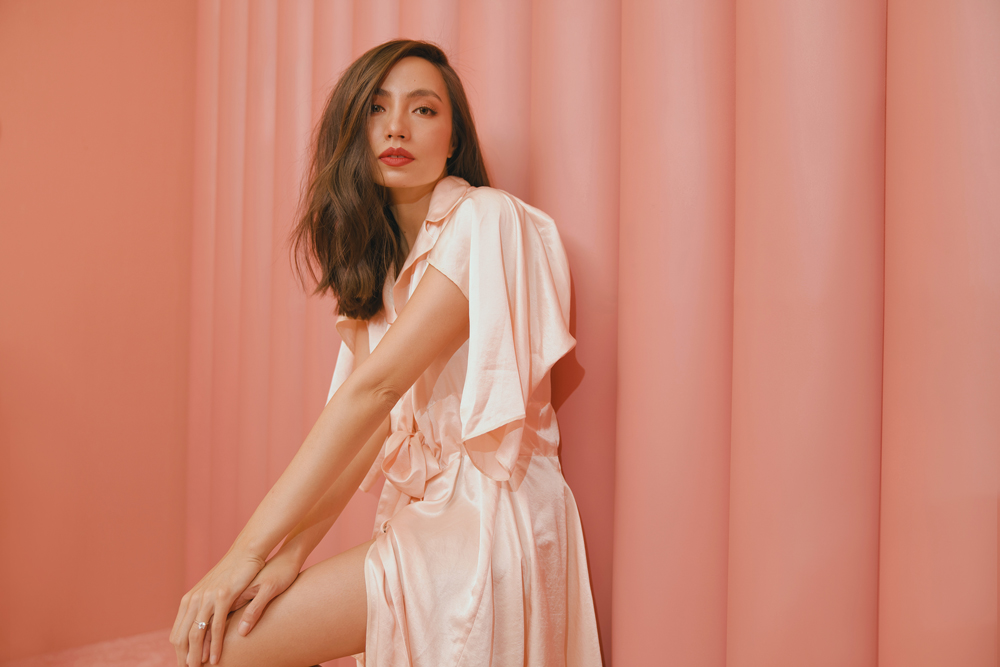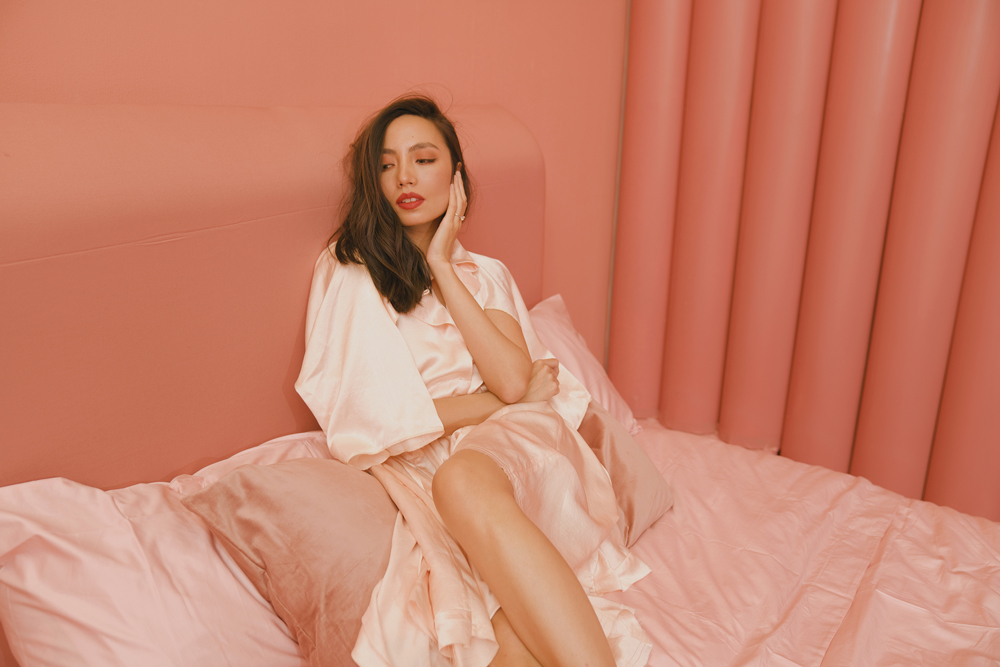 Where did you guys end up flying off to?
We actually ended up flying off to Bohol! Which is really cool. But yeah, we stayed at a nice villa, and we spent five days there. It was so funny because he had told everyone at the resort that we were newly-weds. He was like, "We just got married!" And when we were in the car and we were going to the Chocolate Hills, he was like, "So, what kind of music do you like?" and I was like, "I thought we were married!" (laughs) It was very funny.
When you guys are together, what's your go-to date night?
Well, I spend a lot of time in Melbourne because he lives there. We've been long distance since we started dating. Our go-to date night would—maybe just going to dinner? Or watch a movie? It's so basic. God, when you get older, the most basic things are the most enjoyable. Like a glass of wine and just chilling at home is heavenly and like, this is really dorky, but we love being in bed and playing video games. (laughs) He plays Clash of Clans and I play Plants vs. Zombies. It's awesome.
Have you started planning for the wedding?
Oh, yeah. We're like duo bridezillas. A bridezilla duo. We're very into the planning.
If you were to pick a solid glam team to do your hair and makeup for the wedding, who would you pick?
Oh, for sure! I've already told them. (laughs) It's Robbie Pinera and Suyen Salazar! Whom I always love working with, and I always feel my best as well. Hopefully, they're free next year.
Are you planning to have a destination wedding?
Yeah, we're getting married in Bali. We're getting married where we got engaged, which is awesome. I really love that resort. It means a lot to us. Bali was where we had our second date. Sounds so exaggerated but, yeah.
Ooh, man! Bohol and then Bali!
I know. We kind of had to, because we're long distance, and Bali's in between. So, honestly, it sounds more exciting than it is, because now we're really boring. We just play video games. It's the peak of our excitement.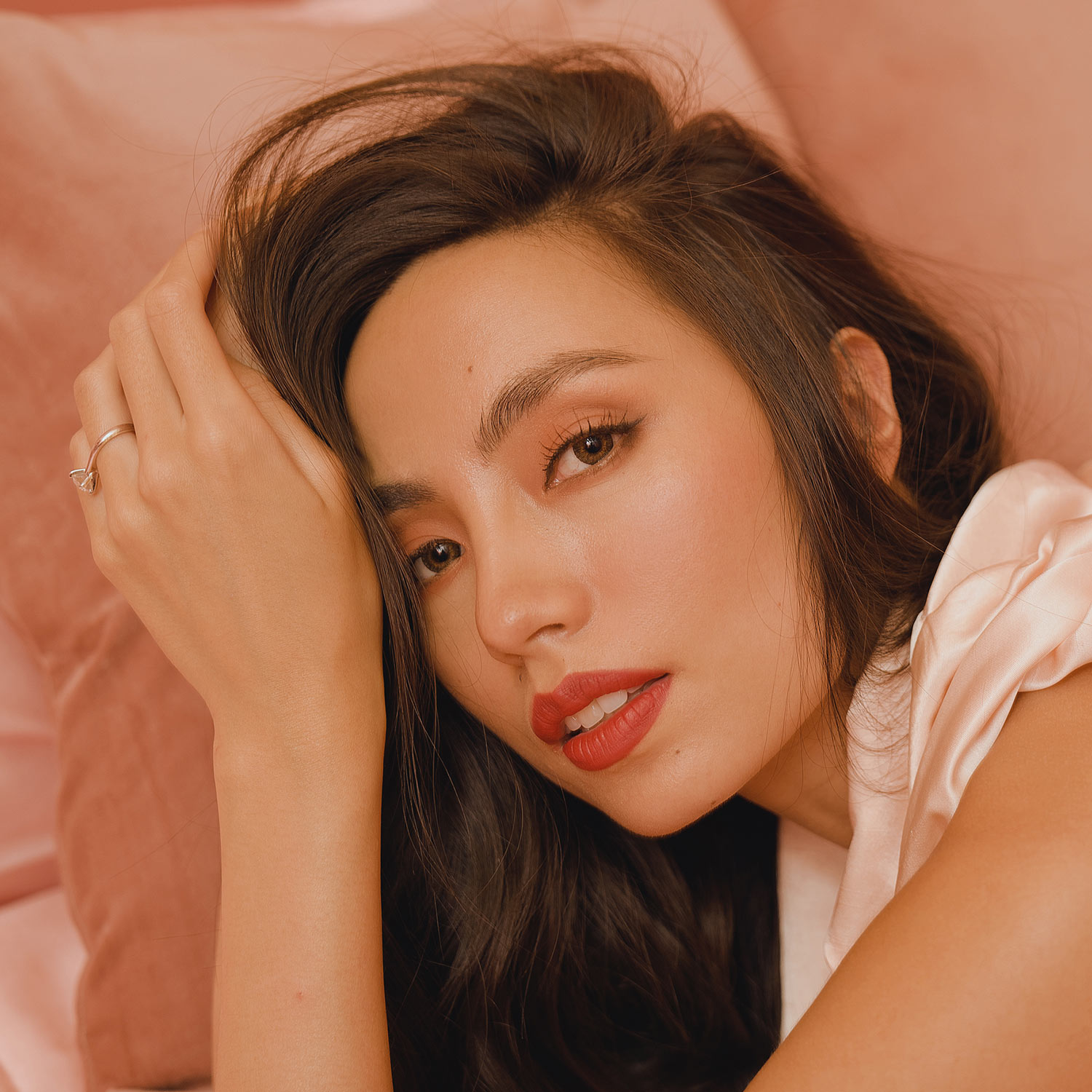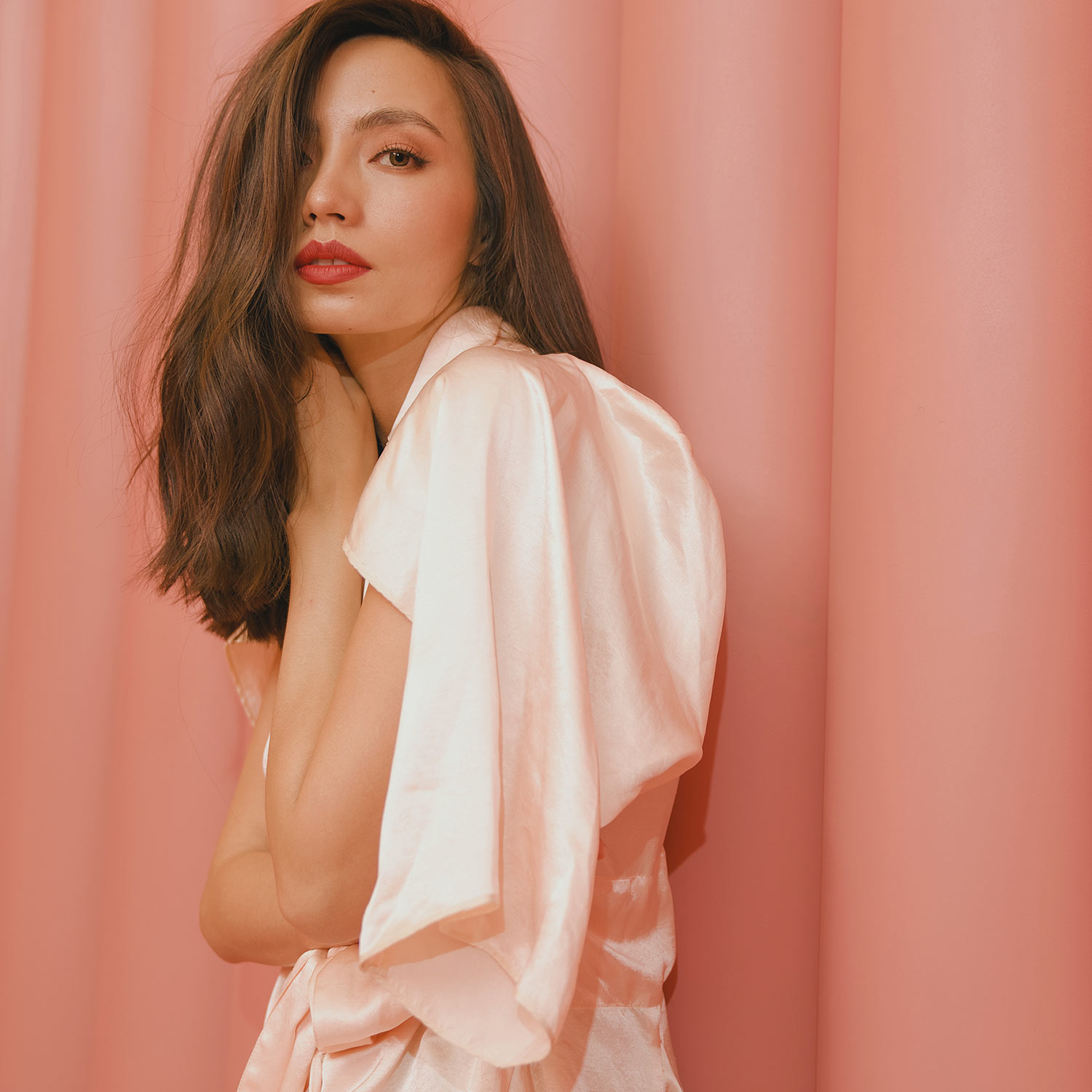 How is it so far being engaged and what's your favorite thing about being engaged?
Being engaged—it's like this weird, out-of-body experience. Like every person who's been engaged relates to this, and I said it on the show, but I said it's like a weird, near life-death experience, where you kind of see your whole life flash before your eyes. Like, oh my gosh, my life totally changed! I'm committing to someone forever. I mean, hopefully. (laughs) But yeah, you see your life flash before your eyes. It's this out-of-body experience that's so awesome, it feels like cloud nine. It's actually the best. To feel somebody being so vulnerable to commit their lives to you and you'd do the same—it's such an emotional thing and I'm actually not an emotional person. But when I watched our engagement video, I ended up sobbing. I'm not an emotional person at all, but when it comes to that stuff, it is so emotional.
What are you looking forward to most when you get married?
Well, for one, I'm super looking forward to the wedding. Actually, it's been such a pleasure planning it because the wedding, I realized after going to so many, it's not about you two as a couple. It's about the people in your life and how you get to spend that day with them. It's not even about you two, it's about you two plus everyone in your life that mean something to you, and it's really making that day special for everyone. But what I'm looking forward to about being married—I'm looking forward to all. Buying a home, having kids—I'm not scared of it. I think I feel really good with what I accomplished in my 20s—I got the partying out of my system, for the better. I did everything. So, yeah. I'm looking forward to the next chapters of my life. I think the only time people regret looking back is when they didn't do everything that they wanted to do, and I think in my 20s I did everything that I wanted to do and more. So, I think in my 30s, I want to have the same philosophy, just living it to the most.
Will we be expecting little Martines in the next few years?
Yeah! I mean, I hope so. We're both very open to adopting as well. We want to have our own kids as well but we're going to take the Angelina route. (laughs) No, but it's true! We'd love to adopt someone like him—his background is half-Chinese, half-Ukrainian, so we've openly talked about how much we'd love to adopt a kid from China, and a kid from the Philippines, but we'll have our own as well. It's a beautiful thing to have a big family! I grew up with a big family. It's the best. For me, with my family, we're so many that it makes you never feel the need to have friends, because we're all friends with each other. It's a beautiful thing about having a big family.