Wrapping up the last of our cover stories featuring January #CalyxtaGirl, Martine Cajucom, there was one topic that we just had to ask her about—and it was being part of a new show alongside other IT Girls and cousins, Georgina Wilson, and July 2017 #CalyxtaGirl, Jess Wilson: IT Girl Besties.
IT Girl Besties was launched by E! last year and focuses on best friends, Georgina Wilson and Solenn Heussaff, as they navigate through the ups and downs of their relationships, friendships, and showbiz life. It actually wasn't that much of a surprise to us that Martine became one of the newest additions—because apart from belonging to a tightknit family where they're all practically inseparable, Martine's look and aesthetic has always been so magnetic, giving her the same IT Girl title (even though she's still trying to believe that she is).
Martine's influence has been so deep-seated that this was legitimized even to me when I posted teaser shots of her on my Instagram stories during our cover girl shoot (without revealing who she was yet), and a number of female followers replied to ask if it was Martine Cajucom indeed—because if it was, then they were excited to see her photos and read all of her cover stories.
So it's only suitable that for this final feature, we highlight Martine as the IT Girl that she is—beautiful, smart, and compelling that people can't seem to take their eyes off of her.
Read on as she talks about who among the IT Girls take the longest to get ready, who of their significant others is she closest to, her most memorable moment from shooting the first season of IT Girl Besties, and how she deals with all the haters on social media.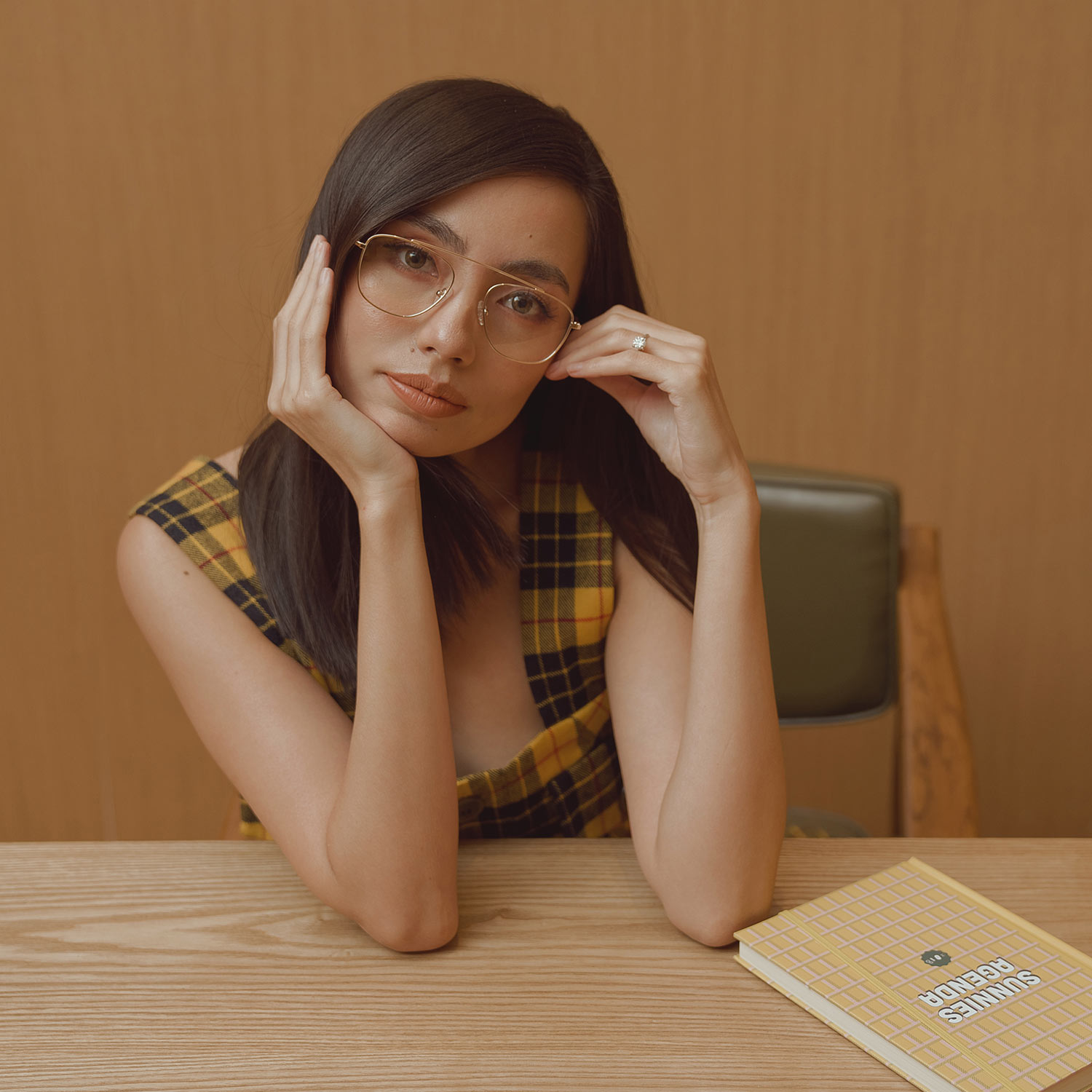 For you, what is the definition of an IT Girl?
The definition of an IT Girl for me is someone who people are naturally interested in because for whatever reason, there's something about their personality or style or even their appearance, that is magnetic. I think the quality of an IT Girl is someone who is magnetic. I guess they have a quality that people admire, whatever it is.
Do you like being called an IT Girl? Or do you find it weird?
I don't know! Still trying to believe it. (laughs) I think it's really flattering and I never, ever, ever call myself one. I don't even think of myself as one. But I do find it really flattering that people think of me in that way, I guess.
Out of all the IT Girls' significant others, who are you closest to?
I'm really close to Moritz (Jess' boyfriend) actually, because we all lived together for two years. We all lived in the same house, so I'm really close to Moritz. But I'm close with all of them, and we all have a special relationship.
Among the IT Girls, who is the most addicted to makeup?
I would say George really buys the most makeup. Or Belle? Honestly, they all love makeup so much. I'd say George is the most addicted to makeup purchasing though. She doesn't actually like putting it on herself, because she loves working with makeup artists, but she loves purchasing. She and I share this really deep bond over products and products that we love.
How about in terms of skincare?
Oh, Belle! Belle loves skincare. Belle's been obsessed with skincare for so long. I mean, she kind of struggled with acne in her teenage years so her obsession with skincare is
like next level. She knows everything.
Who takes the most time to get ready?
Um, I'd say Belle. Belle takes the longest time to get ready. Yeah. Belle puts a lot of time. Like she always has her hair really set, and Belle's lashes are always curled. Actually, Belle on a day-to-day has the most commitment to beauty, and the rest of us are kind of like very athleisure.
What's your favorite moment from the latest season of IT Girl Besties?
I don't know if it's a favorite moment but definitely the most memorable would be when Nico pushed George into the pool, because that was insane. Like all of us were just shocked. I had no words. I just put my sunglasses on because I'm like, "I can't even deal with this right now."
What's the biggest challenge about shooting a reality show?
I think it's really just scheduling, because all our schedules are so jam-packed—so it's finding the time to just schedule the filming. But other than that, it was really easy filming it. It was really natural because everybody that I filmed with are people whom I'm really close with, so it's normal to me to have this conversation and being with the crew so much. They kind of become your extended family as well.
How do you deal with criticism that you get from people, especially on social media?
Ahhhh! Block! (laughs) Oh my god, people are so cruel on the Internet. You know, none of us are like the Kardashians. We don't get thousands of comments. We get dozens at best, and you know, we read everything. Some people can really be cruel, and my god, I just had to learn to block, of course, and not let it bother me, you know? Because for every one nasty comment, there's a hundred people who leave beautiful, beautiful ones. Yeah, I just try to not let it bother me, I guess. Not let it affect my day because the only thing you really have control over is how you react to situations.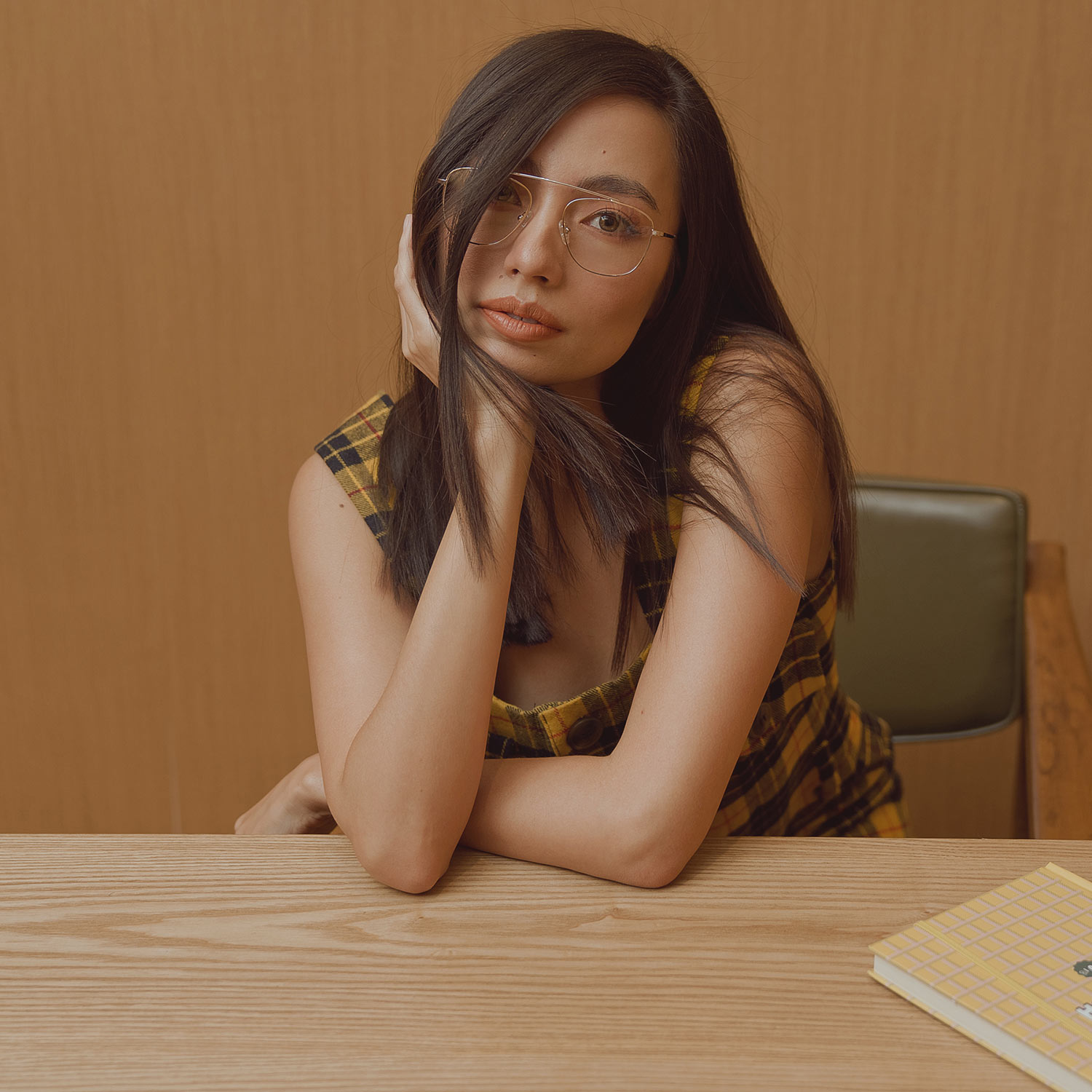 Last question, what do people not know about Martine Cajucom or do they not normally see on TV or social media?
I'm actually a very weird person. I think people don't see that online. Like I'm actually very strange. I love science. I love astronomy, and space, and time travel, and sci-fi, and Richard Dawkins. I love it all. I'm a very inner-nerd that loves that sort of stuff. I guess you don't really see that online, but my family knows I'm weird. I guess that's it!
Be sure to watch Martine's Fast Talk video, and don't forget to follow us on Facebook, Twitter, and Instagram to  get updates on the newest beauty reads and deals!