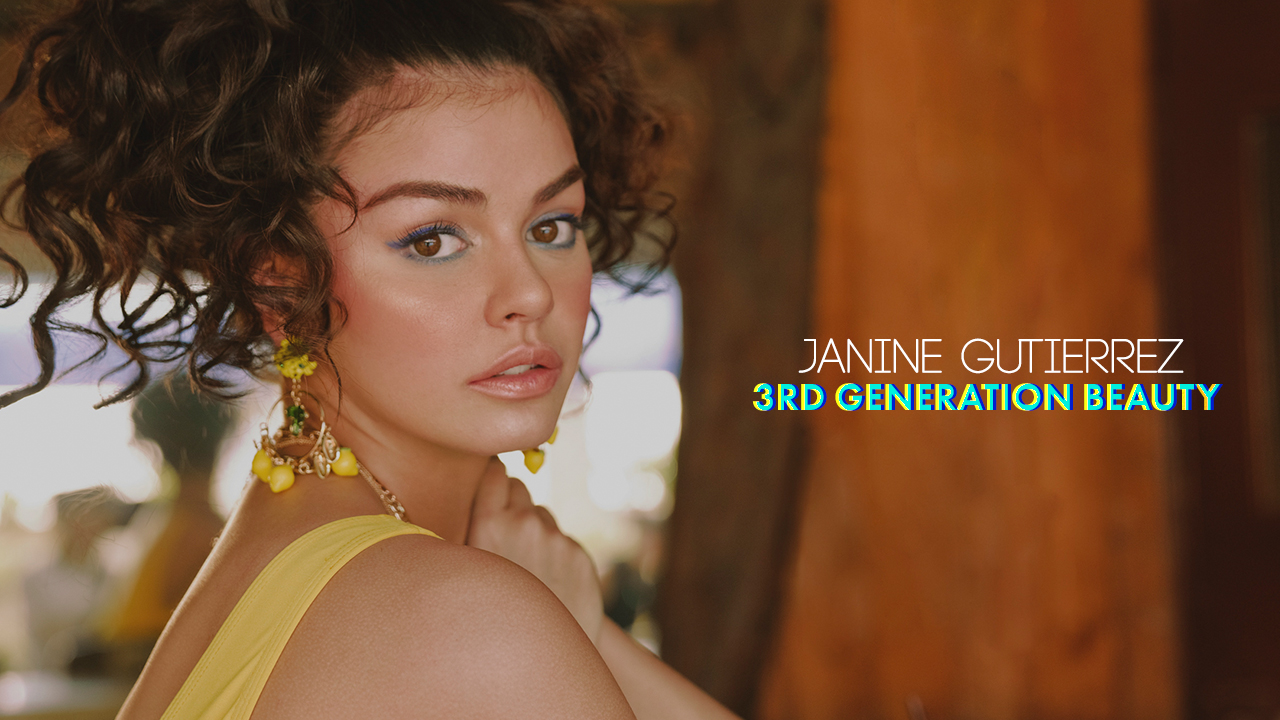 Bold and bushy brows, large doe eyes with the most enviable thick lashes, a button nose, finished off with the most charming smile—one look at #CalyxtaGirl, Janine Gutierrez, and you know she just radiates a kind of head-turning beauty that renders you speechless, which was exactly what happened to the Calyxta Crew during our editorial shoot. She nailed every shot, looked breathtaking in all four layouts, and managed to make it look effortless despite the freezing cold swimming pool—that it honestly became difficult for us to shortlist her photos with fashion photographer, Charisma Lico.
And yet, despite possessing perhaps the best combination of her parents' features, she remains low-key and unassuming—that it doesn't make you think twice about why she's grown such a loyal fanbase that adores and admires her wholeheartedly.
In our inaugural summer cover, Janine shared her plans for the summer and what her most unforgettable summer memories are. This time, she talks about what it's like to be a 3rd generation beauty!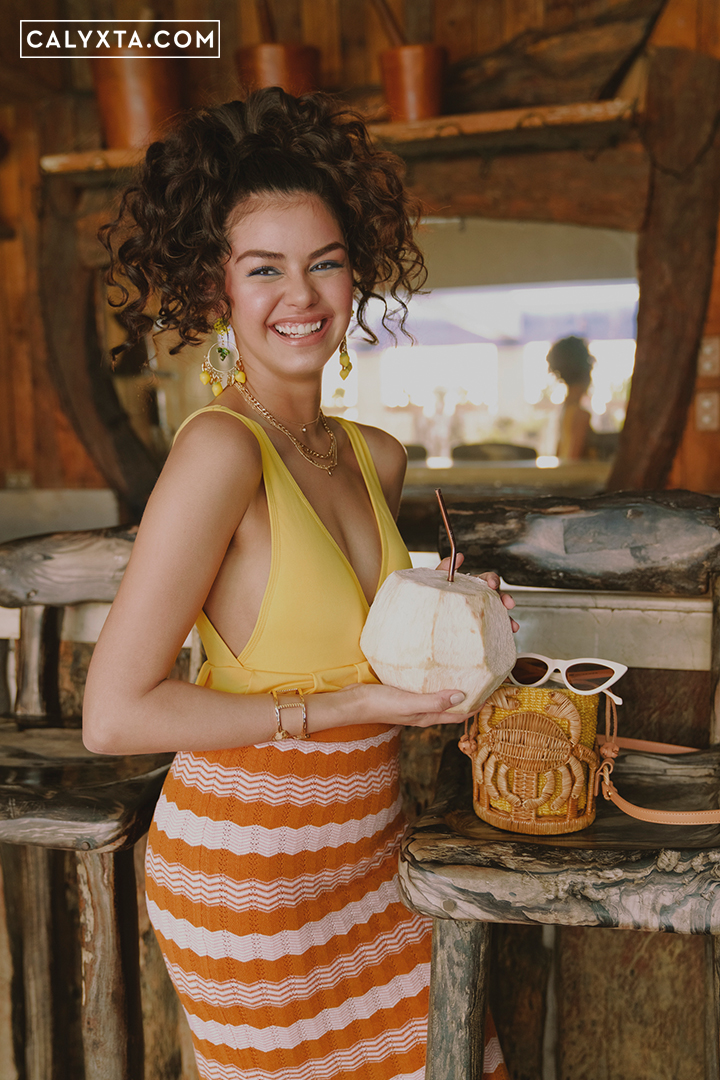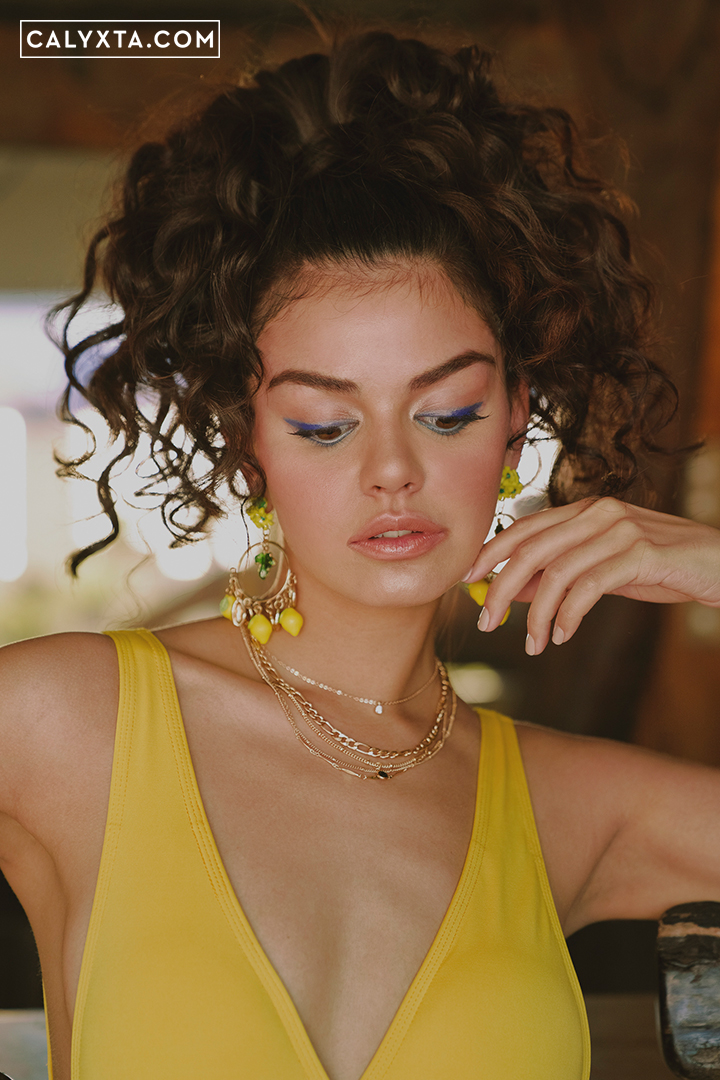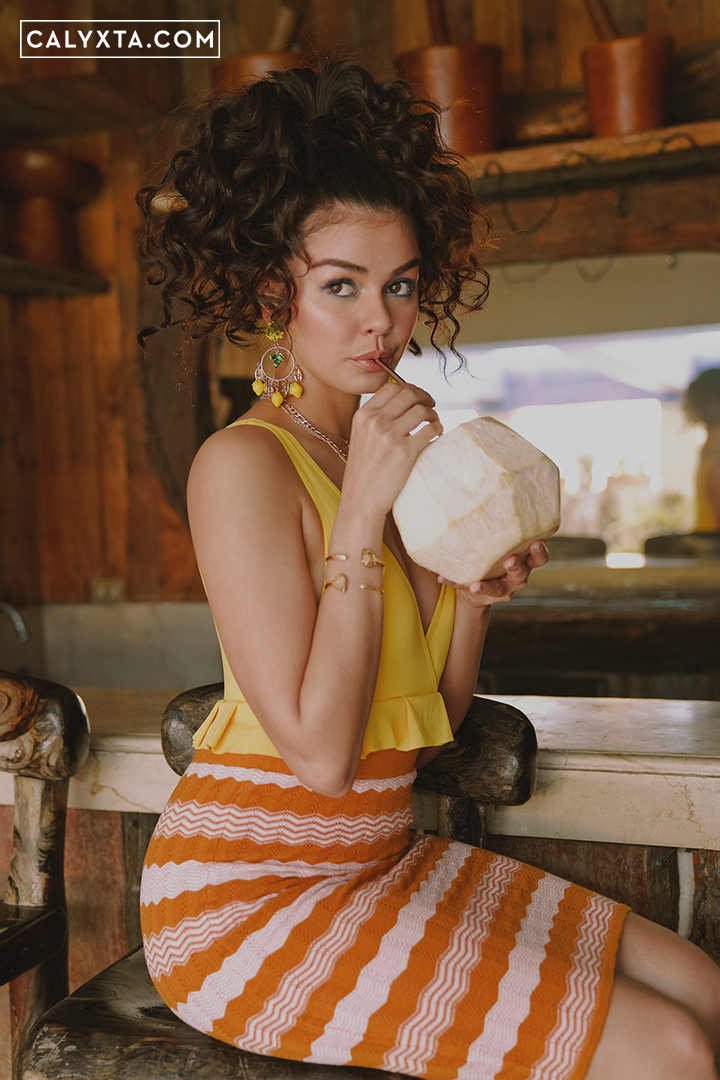 What are the perks and struggles of being part of a big celebrity family?
Well, I get to use my lola's old vintage clothes that she's kept since the 70's. Another perk would be—I have so many people to ask advice from. If I need advice about anything related to work, even the simple things like how to put makeup, what to wear, or borrowing shoes. Things like that, I can just ask. I guess the disadvantage would be people expect a lot from you considering the achievements of the other people in your family so there's pressure, and that sort of thing. But I guess it comes with the territory as well. And it's mostly just me pressuring myself—it's never from them (my family).
What would you consider as your proudest achievement so far?
Hmmm. That's hard. (laughs) Well, when I was in college, I really wanted to be a diplomat or an ambassador. That's what I studied in school, and I thought I wouldn't be able to do it anymore. But right now, I get to be an ambassador of different things. Like I'm the National Youth Ambassador for WWF, and I get to go with them on projects that educate kids on waste, saving the earth, and things like that. So I guess in a way, I was led to a different path but sort of the same, and it makes me proud that it's kind of a full circle moment for me.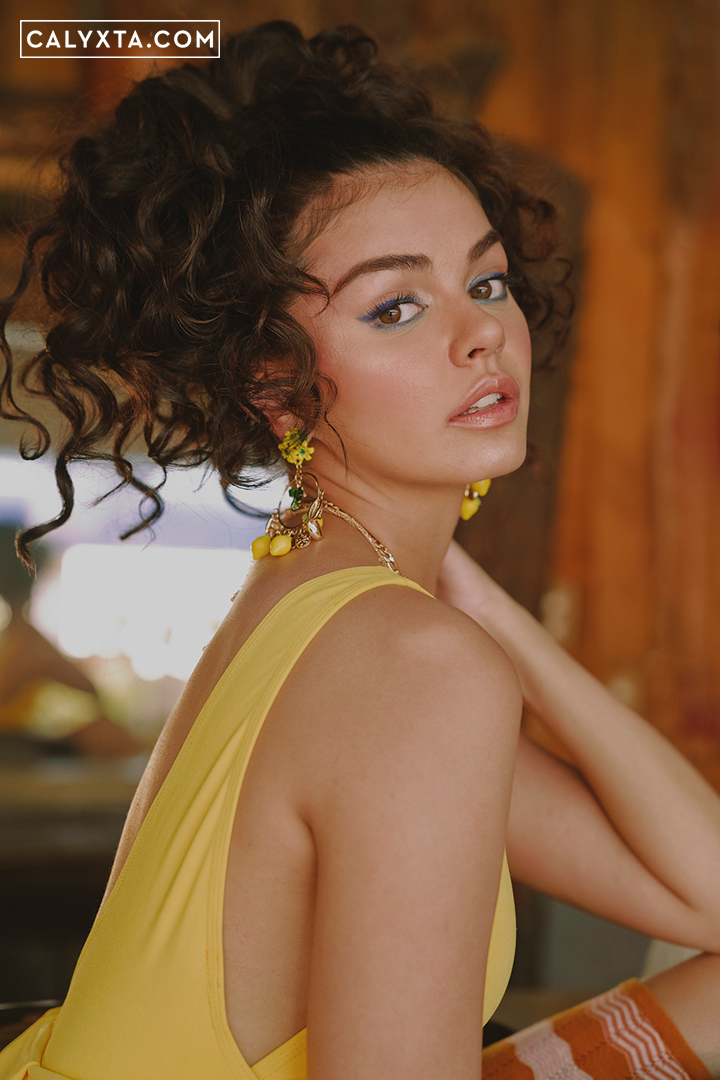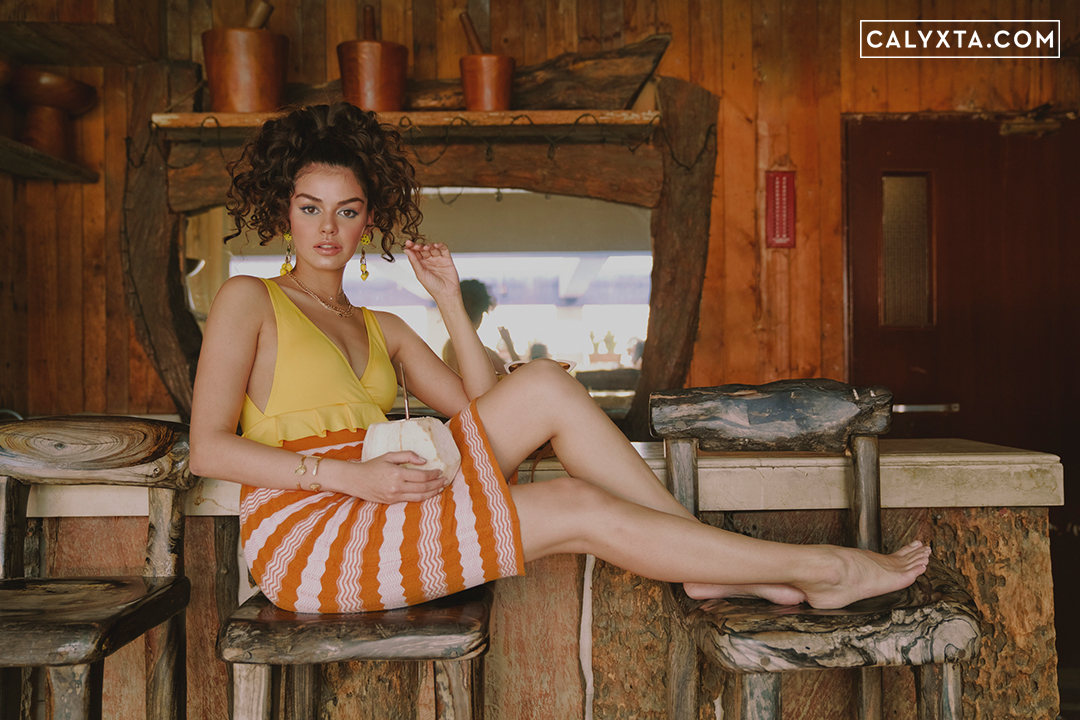 Aside from working with the WWF, what else are your other advocacies?
I've always been a proud supporter of LGBTQ, but then I don't think that you have to even say that anymore because that should be automatic for everyone. What else? I really want to do something with the UN, but I haven't done anything with them yet. And of course, children and education. But the most visible one is WWF.
Watch Janine slay different summer looks in our editorial video below, and don't forget to follow @calyxtabeauty on Facebook, Twitter, and Instagram to stay updated on all things beauty!