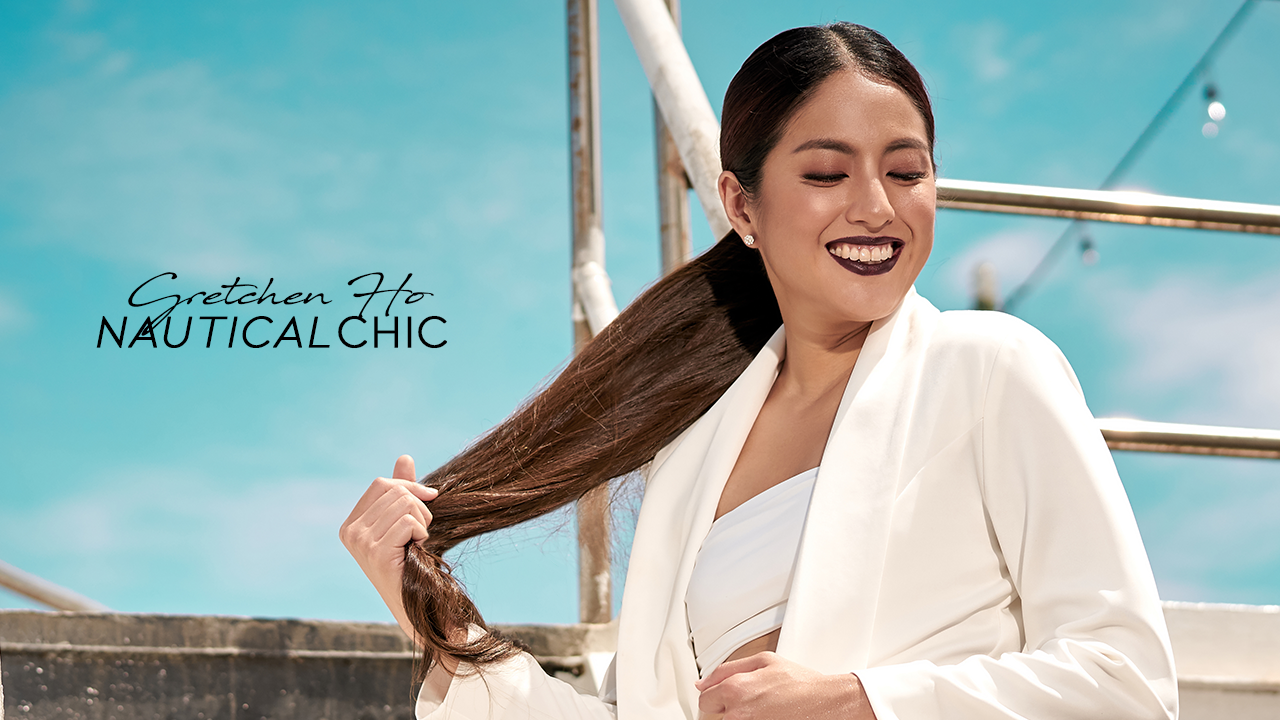 We're halfway through the month, and while our first and second cover stories focused on introducing our Wander Woman, Gretchen Ho, and how her career is smooth sailing as a multi-hyphenate in the media industry, this week's cover delves into her more kikay side as she shares her makeup staples, skin care routine, and beauty advice for women who are always on-the-go!
When it comes to makeup, you seem to be a minimalist. What are your makeup must-haves and why?
Just eyeliner. (laughs) Eyeliner, so that I look more awake. Foundation, of course. Concealer, because for me, I want to be very natural with my look. I think that's where my real self comes out, right? It's nice to play it up a bit from time to time. I like transforming and seeing the looks that I can become. But my default is very simple, because that's me. I'm very simple as a person. So that's it. Eyeliner, concealer, foundation. Lipstick maybe. Yeah, lipstick and blush-on.
What's your go-to makeup look when you travel? Do you have a go-to look or do you like to travel bare-faced?
It depends. Usually, I really just put eyeliner. (laughs) Eyeliner and then eyebrows. Just so I look awake. But sometimes, I like to travel bare-faced when I want my face to rest. Because I wear makeup everyday here in the Philippines, so whenever I travel, and I don't have to shoot anything or I don't have to appear wherever, I just travel bare-faced and I let my face rest. And I put lotion and hydrate.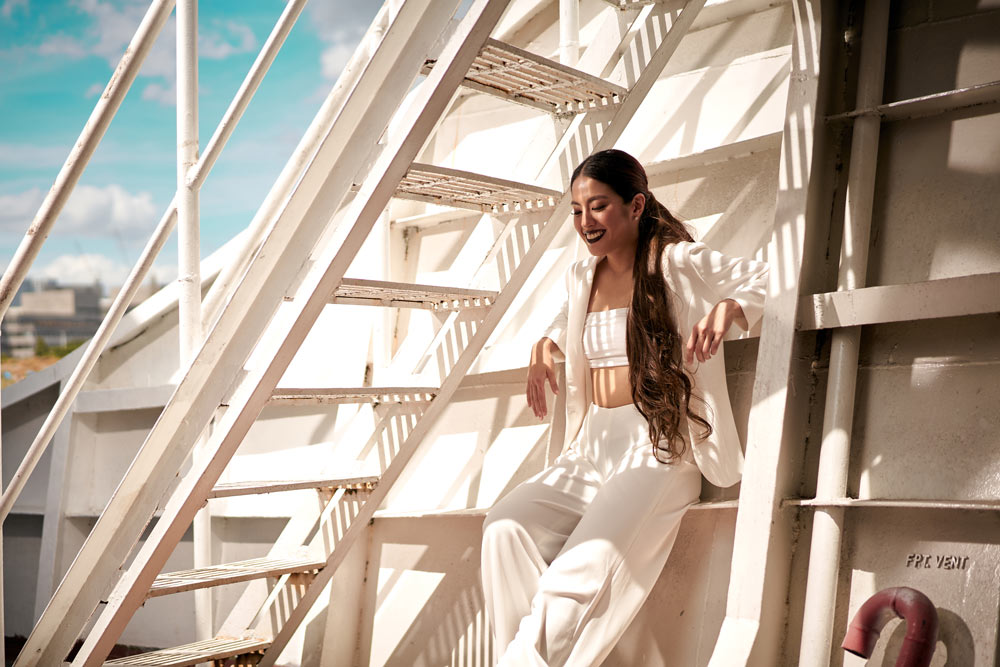 For more formal events, what kind of makeup looks do you like to experiment with?
I always wear falsies. Then I like to play with my hair actually. Because it's fun! I cut my hair sometimes, then have it colored. Actually, I tell my hair stylist, "Bahala ka na! Ano ba uso ngayon? Sige na, go." ("Up to you! What's trending now? Let's do it.") Because for me, you only live once. So I want to see myself look like this or look like that. And you can change in an instant with new hair! And I like changing my look every time. Because I get bored fast. More than anything, I get bored easily with my look so I always like to try something new—I'm just this kind of person. And I say to myself, "While I'm still young, let's do it now! While I still can."
Do you do your own makeup for Umagang Kay Ganda?
Yes! I do my own makeup everyday. Hair and makeup. So I wake up to travel, then when I get there, I have a makeup kit in the van. That's where I do my makeup. There are lights, or a cellphone, or a flashlight. Then I just retouch. It's very simple since it's just in the morning.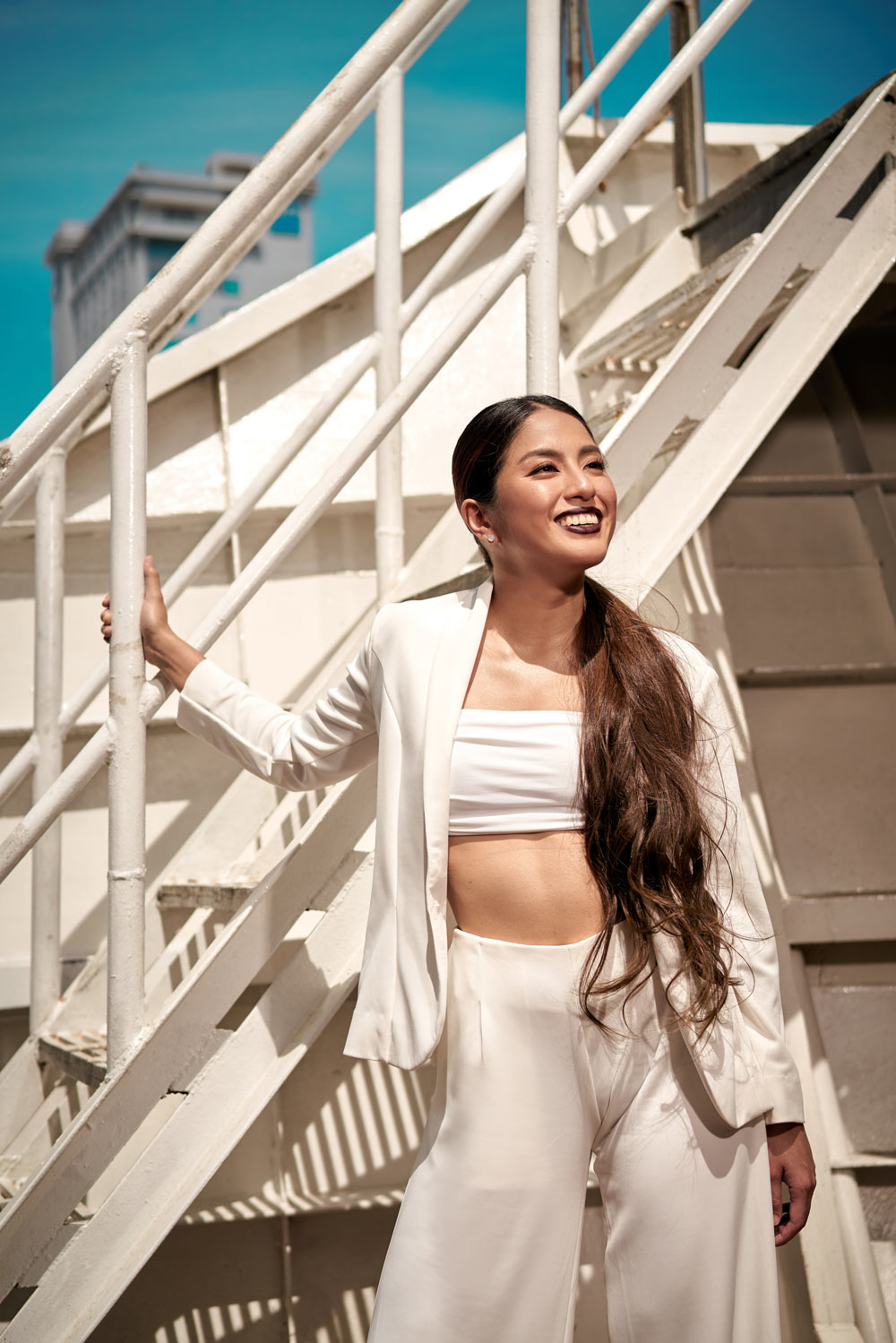 In terms of skin care, what's your daytime routine and what's your evening routine?
Well, I just make sure that I take off my makeup right away after Umagang Kay Ganda. That's why I always bring wet tissues. So I take my makeup off and then I sleep. When I get home, that's when I take a bath and everything. If I don't have to wear makeup, I don't. Then in the evening, that's when I apply lotion. Lotion and moisturizer all the time. Before I put on my makeup and after I remove it. Before, I didn't like applying lotion but now I'm addicted to it. I got inspired by my mom and grandmother—because they're both so beautiful, and it's like I don't want to fail our genes! My grandmother is almost 85, but she's still so beautiful. And my mom as well. They really take good care of themselves. Before, I used to not care. But now, I tell myself, "Mahiya ka naman sa mom mo at sa lola mo. Baka mas maganda pa sila sayo." So now, I really take care of myself more. The goal is as I get older, I grow more beautiful!
What beauty advice can you give busy girls who are always on-the-go?
Don't forget to take care of yourself. I know that it's tempting to just be into everything that you're doing, but if you're able to take good care of yourself first, then it's going to be easier to do everything else because you're okay—you're confident. How you treat yourself, and how you present yourself to other people translates into your work. So if you're okay on the inside, you're also okay on the outside. When you see yourself in front of the mirror, you'll be happy with yourself, right? Self-love. Self-love is very important. Before in college, I didn't like looking at the mirror because I used to think I was so ugly—because I didn't care, and I wouldn't fix myself up.
And I got so insecure. I always had this negative self-talk where I would tell myself, "How ugly!" But then when I changed my language into a more positive tone, I became more confident. I also started taking better care of myself. And every morning before, my makeup artist and I would compliment each other, "Ang ganda, ganda mo talaga! At ang ganda, ganda ko! ("You're so beautiful! And I'm so beautiful!") It seems vain, but it's nice to appreciate yourself. Who else will love you but yourself?
How does Gretchen Ho, the Tikim Princess, maintain her physique while still being able to enjoy all the delicacies of the places she's been to?
I just really make tikim. (laughs) I don't make lamon! That's it. I get full fast, because my appetite is small. So tikim, tikim, tikim. And whenever I feel bloated because I've tasted so much, I stop. I work out. I do cardio, or go to the gym, or bike, or walk. My lifestyle is just very active. And I plan to join Muay Thai as well. That's why I'm always a Woman-In-Action—because I get bored, and I always like to try new things and new sports. I mix it up. And my end goal is to really be healthy, to always be confident and in condition—so that I can do it all.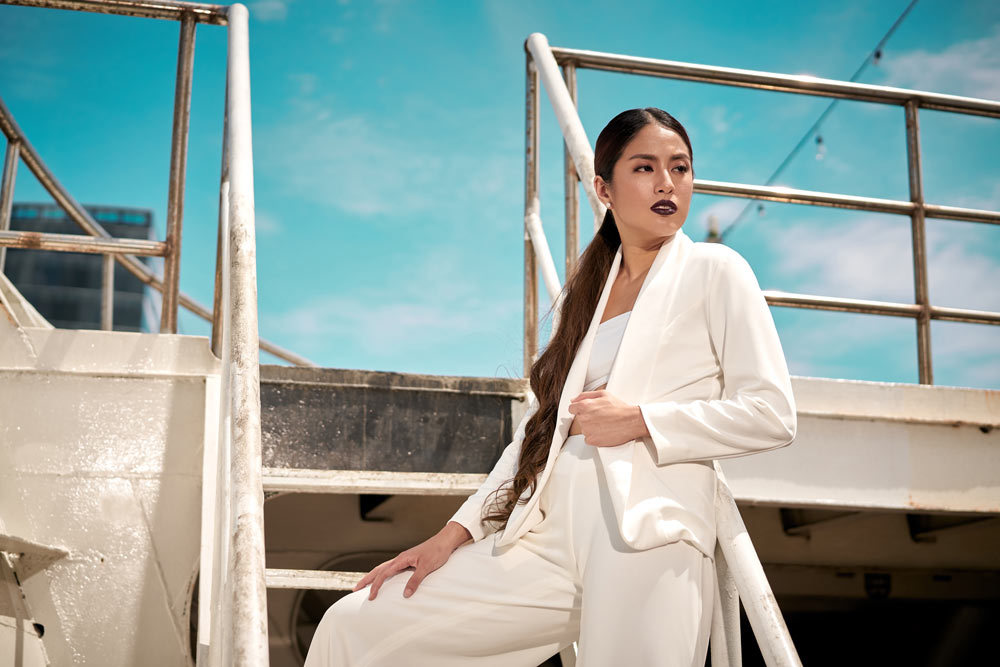 How do you balance staying fit and healthy despite the hectic schedule and what advice can you give women who want to maintain a healthy lifestyle despite work?
It's really hard. It's really hard to balance. But that's crucial to being healthy—it's really balance. You have to make sure you give time for working out, for eating healthy, for having fun—that's all important. Watch Netflix, go out with your friends, go out with family, everything. You have to take care of all aspects of your life. Because before, I experienced that. I kept working and working, and I forgot to take care of my body. I lost so much weight—like my body really shrunk. And I wasn't happy either. I even experienced losing sleep, and I'd always be irritated. So to be okay at work, with people, and with everything, you need to be healthy emotionally, spiritually, physically, everything. You have to take good care of yourself. Don't forget.
Art Direction: MARGAUX CORTEZ
Editorial Assistant: MAAN FERNANDEZ
Special thanks to: PRESTIGE CRUISES