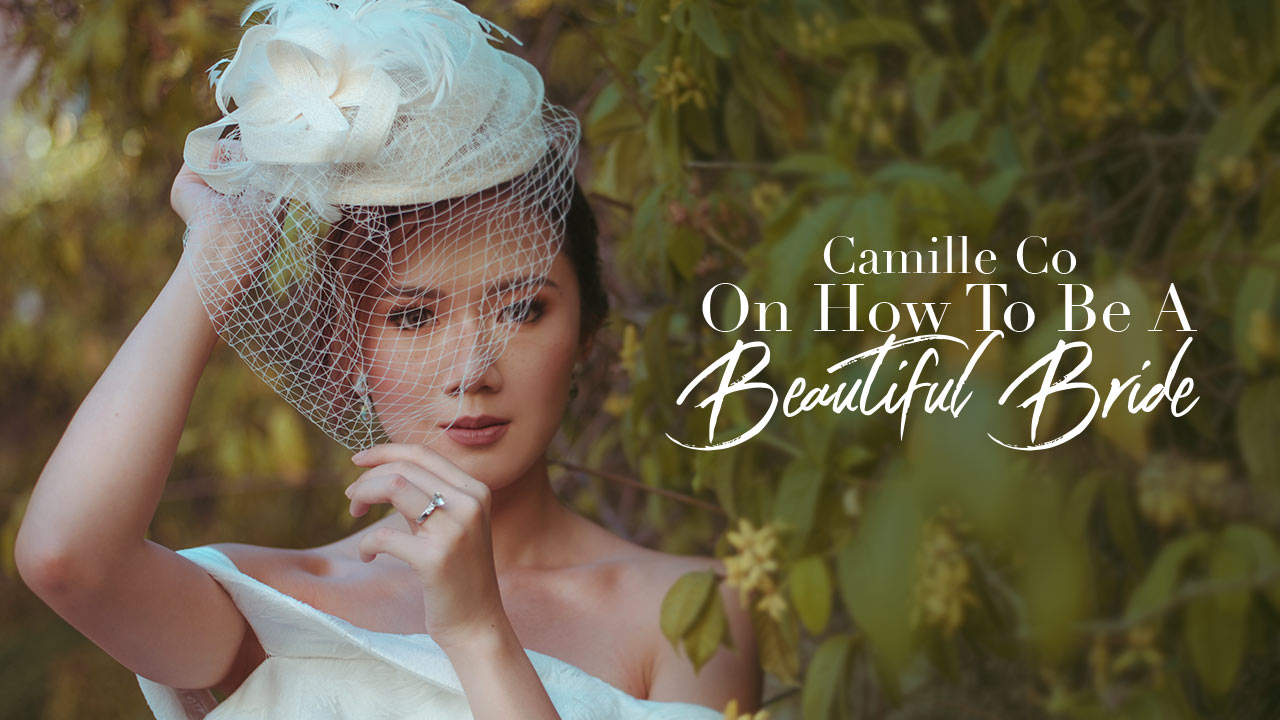 She may not be getting married yet anytime soon but because she creates the most beautiful bridal gowns and bridesmaids dresses, Camille Co's name is almost synonymous to dream weddings. Many of her 412,000-strong (as of this writing) Instagram followers hang on her dreamy CoExist by Camille Co designs.
For this week's chat with the social media star, Calyxta asks Camille about her own dream wedding and how she plans to look on that special day. Unlike many girls and perhaps surprising for a woman who works with brides a lot, Camille hasn't decided on a set look or a dream beauty team. She also hasn't thought much about the dress she'll wear (although she's adamant it won't be "princess-like").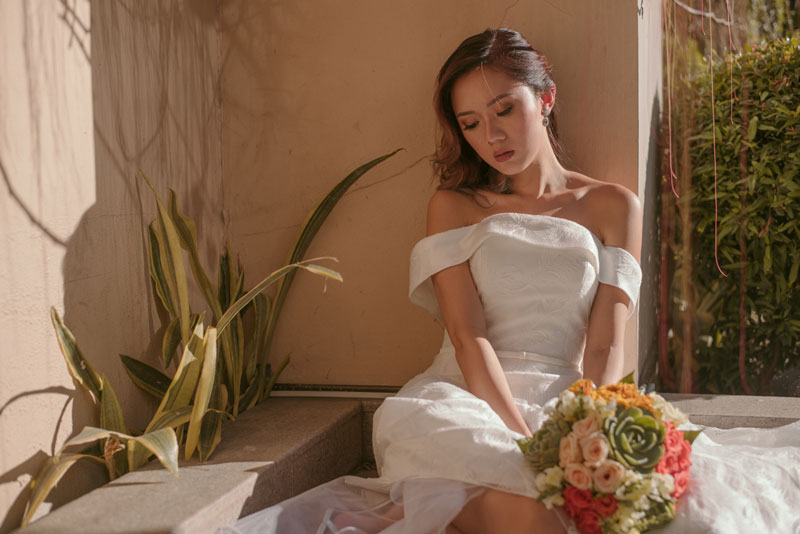 While she's not set her heart on anything yet, she does reveal that her boyfriend, Finnish furniture distributor Joni Koro, is sure about one thing: how pretty she is! "I think he genuinely loves my no makeup look," Camille says. "Whenever I have close to no make up, like just concealer, lip and cheek tint, he always tells me I look beautiful." Insert "swoon" here! 
Here's the rest of our quick chat with Camille about beauty:
For your wedding, what's your dream hair and makeup like?
I have no idea. Probably fresh-looking makeup that still accentuates my eyes coupled with a loose bun? I haven't really given it much thought. 
Who are the makeup artists you hope to make you beautiful for your dream day?
Still to be decided. 
Do you have a list of celebrities or models whose bridal looks you love? 
Oh my gosh. No. This sounds so bad. I should have one given that I work in this industry. I remember really liking Kate Moss's look though. It was so effortless and natural!
Have you designed a pouch or a gown with pockets? What do your brides usually put in them? 
Yes, and usually against the wishes of wedding coordinators [laughs]! They put their phones in them. #Millennials!
What are your favorite makeup brands and products for flawless selfies?
Hourglass, Laura Mercier, MAC, Benefit, Nars. 
What's your skincare routine like?
Very simple. Cleanse and moisturize in the morning, and cleanse, tone and moisturize at night. 
Please give brides 5 tips on how to look amazing for their wedding photos and selfies.
1. Hydrate.
2. Get a lot of rest.
3. Invest in face and eye masks. 
4. Know your angles. Practice in front of a mirror. 
5. Pretend you're looking into the eyes of your soon-to-be-husband so you get that little sparkle in your eyes. 
Drop by next week as Camille Co shares her tips on how to make any event—especially your wedding!—go viral.
Text by: FRANCES SALES
Photography by: ANDREA BELDUA
Videography by: RICHARD WEBB
Makeup by: RIA AQUINO
Hairstyle by: MURIEL VEGA PEREZ
Gowns by: MAUREEN DISINI
Jewelry by: ATELIER818
Bouquet by: MICHI CALICA FLOWERS
Millenery: BONNE BY BONSAI FOJAS
Hair Accessory: FLOWER BY COURONNE.PH
Shot at: MARRIOTT MANILA