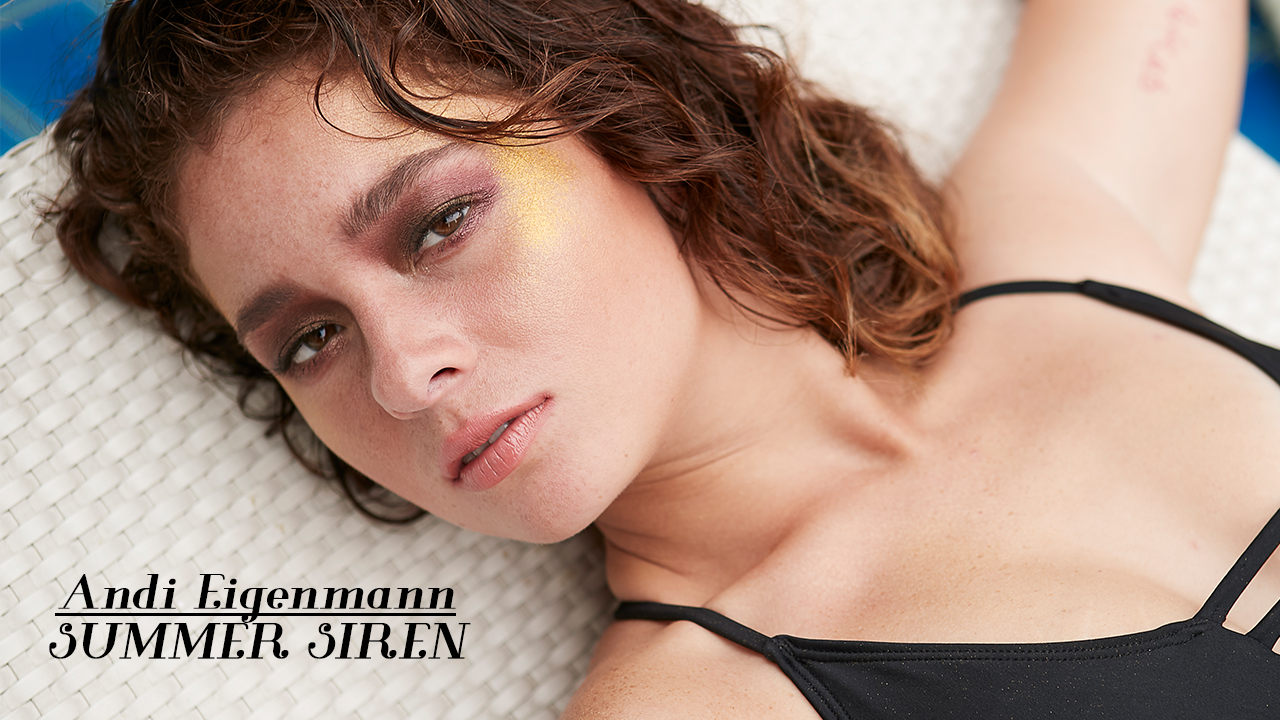 We're halfway through May, and in case you've missed out on our current #CalyxtaGirl's previous cover stories, you can catch us talking about her advocacy with the Department of Environment and Natural Resources here and what a day is like in the life of Andi Eigenmann, the Mermaid Mom, and her Fairy Child, Ellie, here!
Of course, as your ultimate beauty source and resource, we couldn't let the month pass without asking Andi about her current skin care routine, her makeup faves, and the best beauty advice she's ever gotten from celebrity makeup artist, Jake Galvez.
Read through our interview as Andi shares her secrets in maintaining good skin despite being under the sun all day!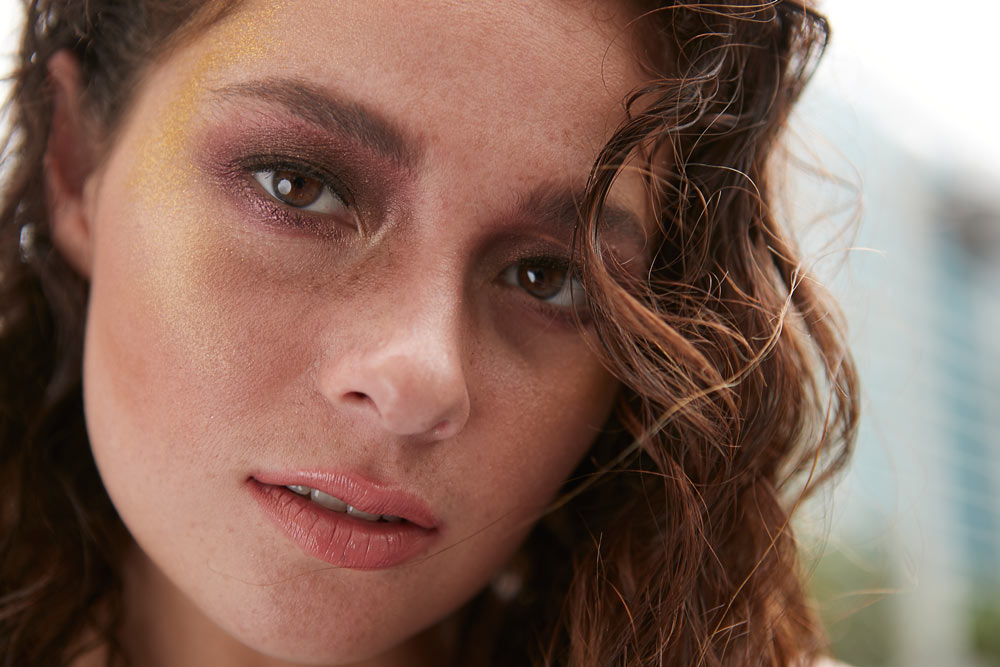 Because you're at the beach often, what's your day time and evening skin care routine like?
So my daytime skin care routine—I wake up, I put on face wash, and then I put on Vitamin C.
Is it a Vitamin C serum?
Yeah, serum. And I mix it with my moisturizer. Sabi ganun daw eh! May time talaga. (laughs) I mix it with my moisturizer and then after that, I put on clear sunblock and that's it for the day. Evening routine, that's longer. So I put facial wash and then toner, and then Vitamin C serum and Rosehip Oil with my moisturizer. Before that, I scrub pa pala. Facial scrub. And then moisturizer and that serum, and the rosehip oil, or I alternate. And then, eye cream, and then sometimes I put a mask, and then cold mist. I put my Evian in my fridge, so it's always super cold. Cold, so that it will close the pores. Yes, that's it! That's all I put. It may seem like it's a lot but it doesn't really take so much time. Because I'm always under the sun, and I started seeing wrinkles and like, my skin was going bad. I don't want that to happen so before it's too late, there. (laughs)
What's your secret to maintaining good skin now, since you're always under the sun?
Making sure that I prioritize my skin and I understand that this won't last forever. I've already experienced getting really bad sunburn in the past. So I've learned from it. And mostly just a good sunblock to protect it. But like, keeping a skin care routine talaga.
In terms of makeup, what's your everyday makeup look?
I don't really wear makeup all the time since I'm always at the beach. But if I wear makeup, my favorite things are highlighter and contour. I don't always put powder or foundation. I never put concealer just because I don't really like it when my face changes. I like just looking like myself. So I just add that for enhancement. A good mascara and curler, and then my eyebrows. That's it.
How about for hair care? Do you have a certain style or a technique in taking care of your hair? Does it get dry under the sun?
A good shampoo. A good shampoo every other day or every two days, just because the purpose of the shampoo is to clean your hair. And it will also dry it out if you wear it every day. But conditioner, I condition it every day. And I make it like hot oil. Like, you just wear conditioner. You put conditioner in your hair and then you do everything else you need to do in the shower, and then you wash it last. Because it needs enough time to absorb. And then an after-sun spray! I use an after-sun spray by Sun Bum that I wear for the hair. It's really good. It keeps your hair soft.
What are you favorite makeup and skin care brands and why?
Skin care, La Mer is my favorite just because I never really understood before. I was like, "I don't know what I'm doing to my face right now." It was more, I just really don't want to damage it. So I just kept going but when I discovered La Mer, I really felt the difference. Like, "Wow! My skin is so nice." Even my mom pointed it out. And she's the one that's been bugging me to really start taking care of my skin. Glossier also is one of my favorites because it works well and at the same time, like example, they have invisible sunscreen and I really don't like that my face is white. Yeah, that's one of the reasons why I don't want to wear sunblock. It's because I don't like that my face is white. Glossier's is invisible and really thin. I honestly thought it wouldn't work but it does. Makeup, Ellana because it's vegan, it's cruelty-free and it's very skin safe. And The Ordinary! That's also vegan.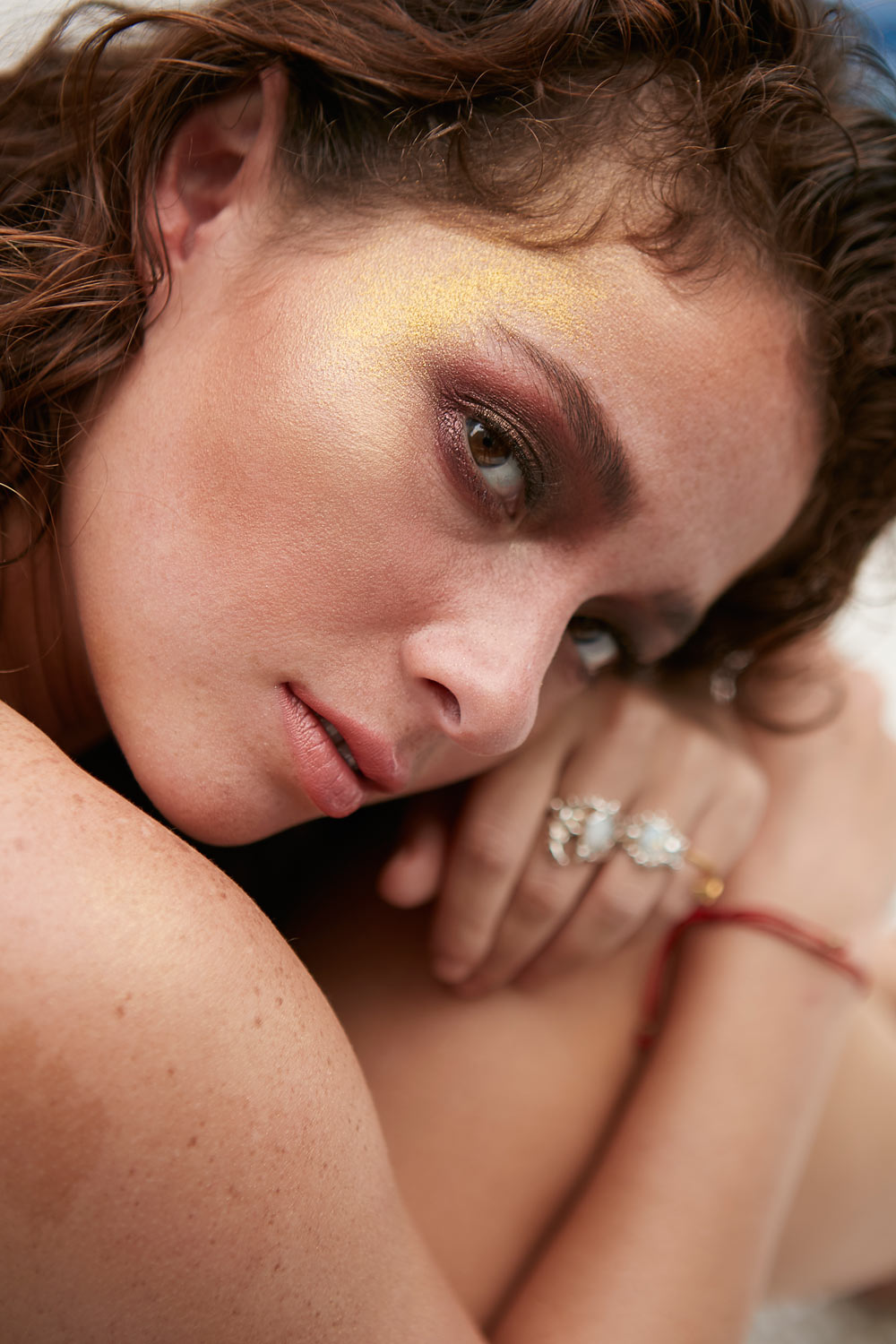 Have you and Ellie started sharing makeup or skin care products?
Yes, my gosh! I didn't share it with her, she WANTED me to share it with her. Sometimes, she even asks for some then she'll put it in her purse. With Ellie, she's super kikay but it doesn't show. Like, it's just her secret. But it's okay with me! We might not be the same in that department, but I still support it because it's okay. As long as at an early age, she's already the type of person who wants to take care of her skin.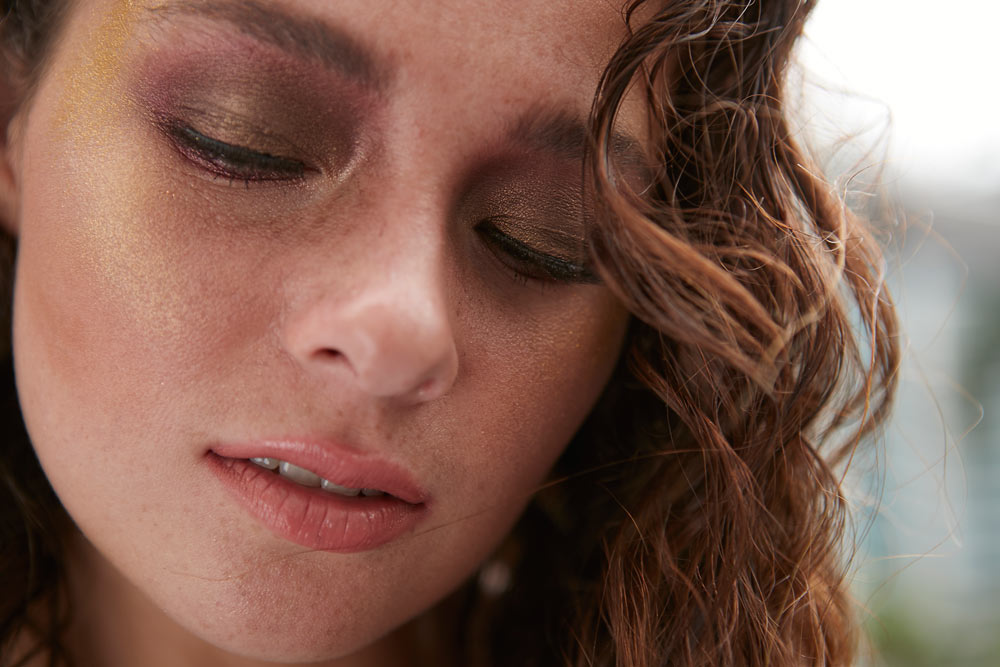 Do you guys do each other's makeup? Or does that happen often?
No, she doesn't want me to. One time, I did her makeup and then she got scared when I did her eyebrows. She was like, "Ahhhh! Mom! It's really nice, but is it okay if I just like, remove the eyebrows? That's too much! I look different, I look scary!" But the thing is, I feel like the reason why she enjoys makeup is she likes doing it herself.
What's the best beauty advice you've ever received and from who?
From Jake, "Mag hugas ka ng mukha." Joke! (laughs). I mean, who else will I get beauty advice from than from Jake Galvez? Jake Galvez is the one that always does my makeup. Always. And because I never really paid attention, it's Jake that would make comments and say, "Ano ka ba! Mag-moisturize ka naman! Mag-linis ka naman ng mukha! (Can you moisturize? Can you wash your face?)" He always tells me, because he sees and feels it. And that's the only time that I would put an effort. It's because of those comments. It's not necessarily advice. Well, it's advice. But it's simple advice—it's not necessarily something that applies to ALL. It's very common sense. But that's what urged me to really commit to a skin care routine, because they notice. (laughs)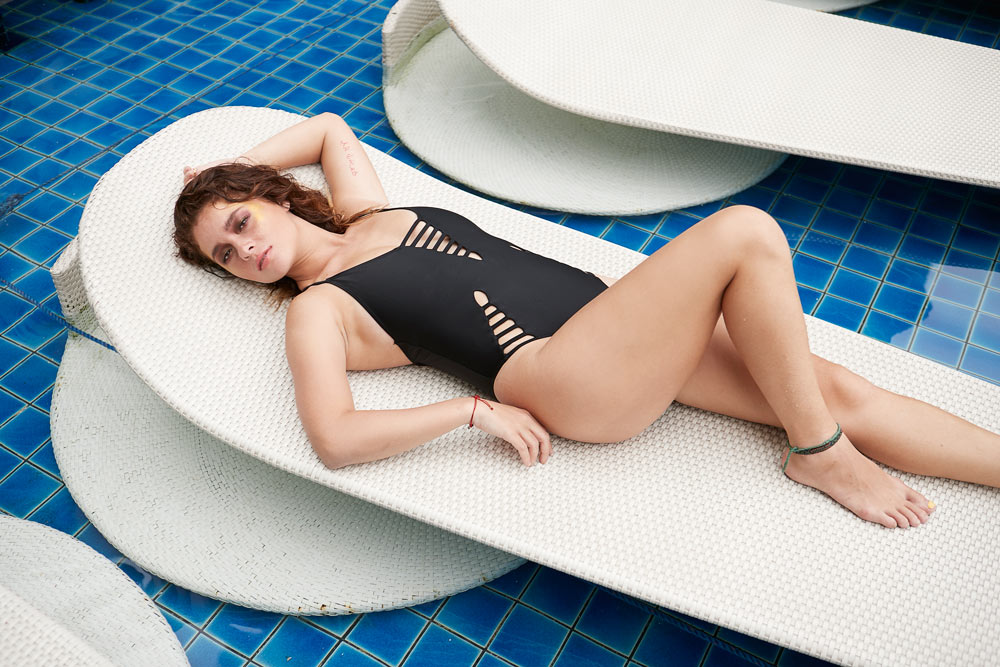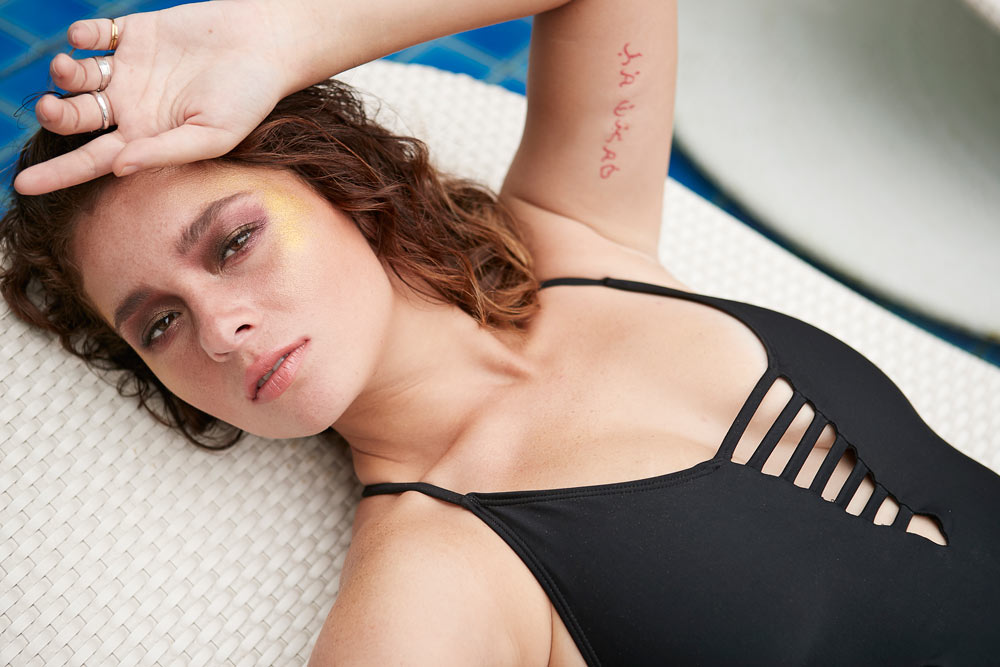 Art Direction: MARGAUX CORTEZ AND MING BAGAFORO
Editorial Assistant: MAAN FERNANDEZ