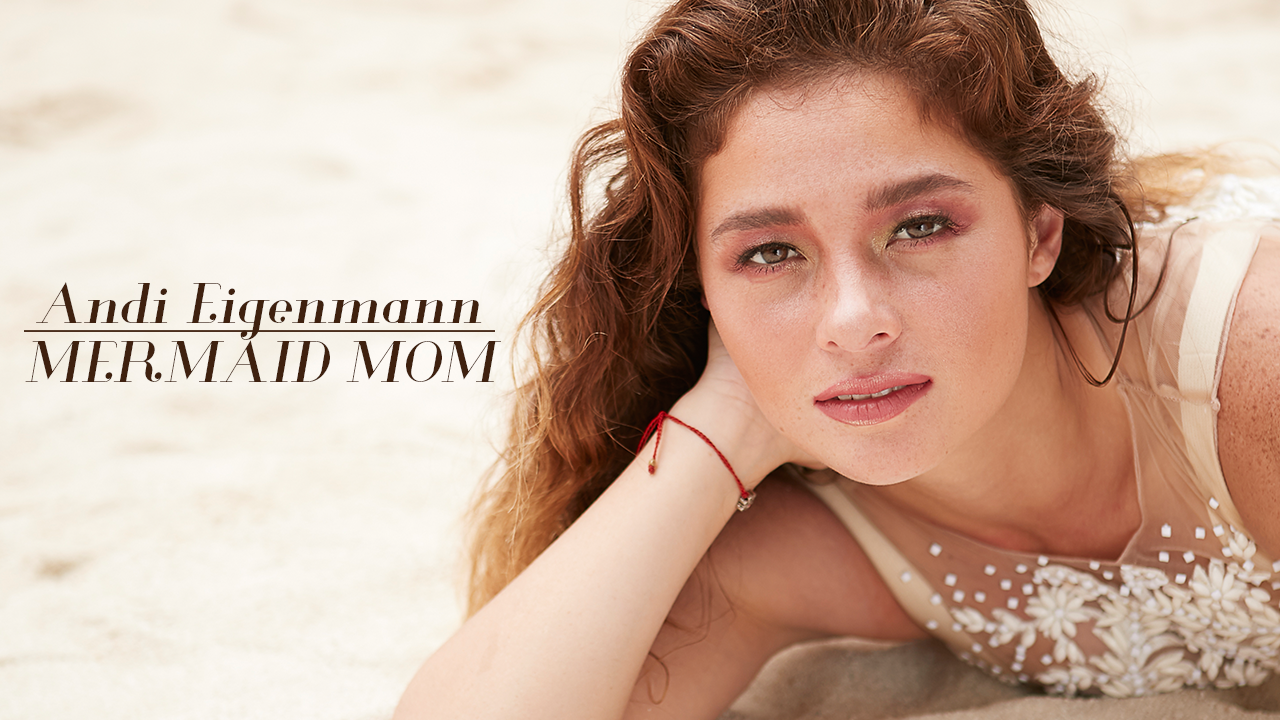 Calyxta is eager to welcome the month of May by celebrating two things—the unconditional love of a mother, and being able to translate this kind of love to our oceans. Tying these two together, we couldn't have worked with a more perfect cover girl than Andi Eigenmann, whose fondness for the ocean all started when she was only five. In fact, family and close friends referred to her as Merms (short for mermaid), not because she was obsessed with the Little Mermaid, but because her frequent trips to the beach resulted in her desire to becoming a professional mermaid—with her mom, Jaclyn Jose, encouraging her to be whatever her heart desired.
Now a mother herself, Andi believes that the secret to being an amazing mom is that she never forgets herself and her needs in order to be happy—this way, it becomes easier for her to be the type of mom she wants to be to daughter, Ellie, to be able to raise her well.
It's very timely that aside from Mother's Day happening this May 13, May is also declared as Month of the Ocean by the Department of Environment and Natural Resources (or DENR). Prior to our cover girl shoot, we got to sit down with our May 2018 #CalyxtaGirl over lunch as she fervently talked about how she works with DENR as a volunteer—to help raise awareness in protecting our oceans and coral reefs, and to educate the public about how to conserve it.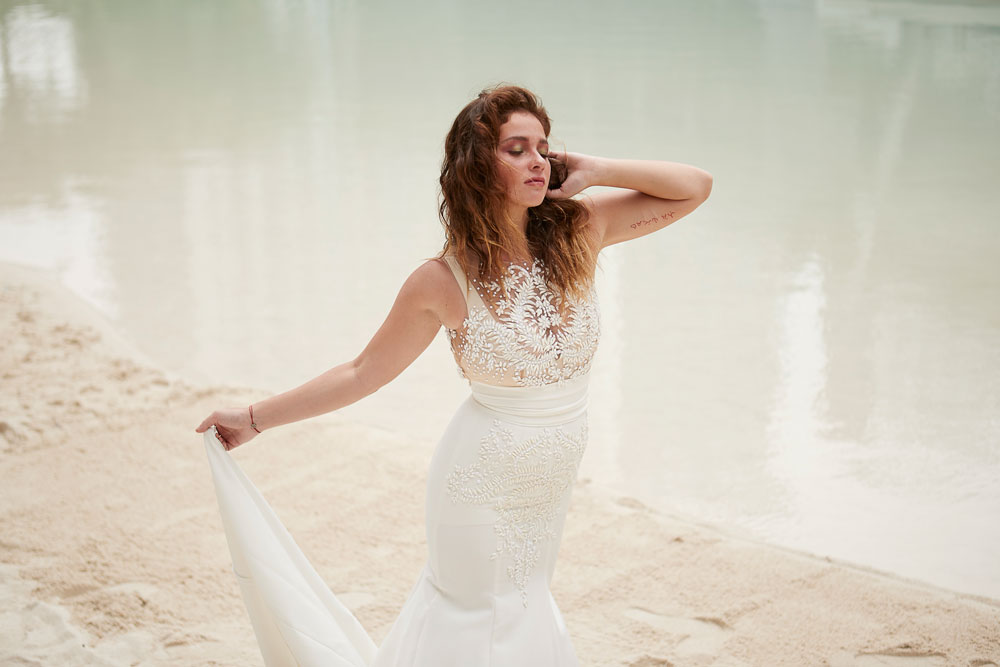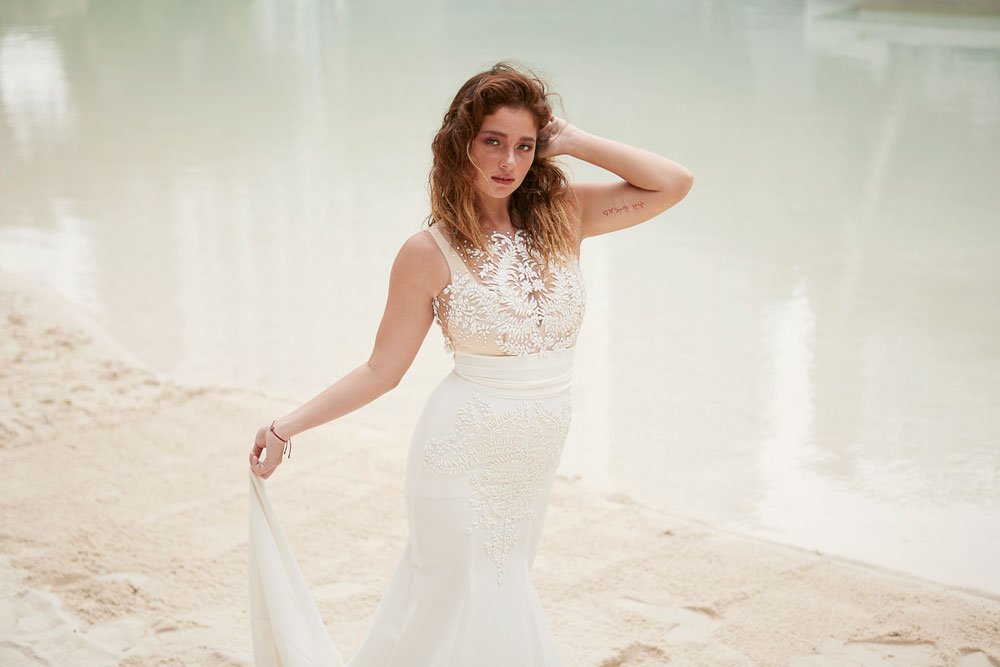 "It's a personal effort that I was willing to take on. Just because I love spending a lot of time in the ocean and because this is the reason why I feel like I found myself. This is what gives me happiness, and this is my way of giving back," she shares.
In our first cover story of the Mermaid Mom, Andi gets raw and real as she opens up about her advocacy, being a mom to Ellie, and what advice she can give to those who wish to balance being a mom while still pursuing the things that they want!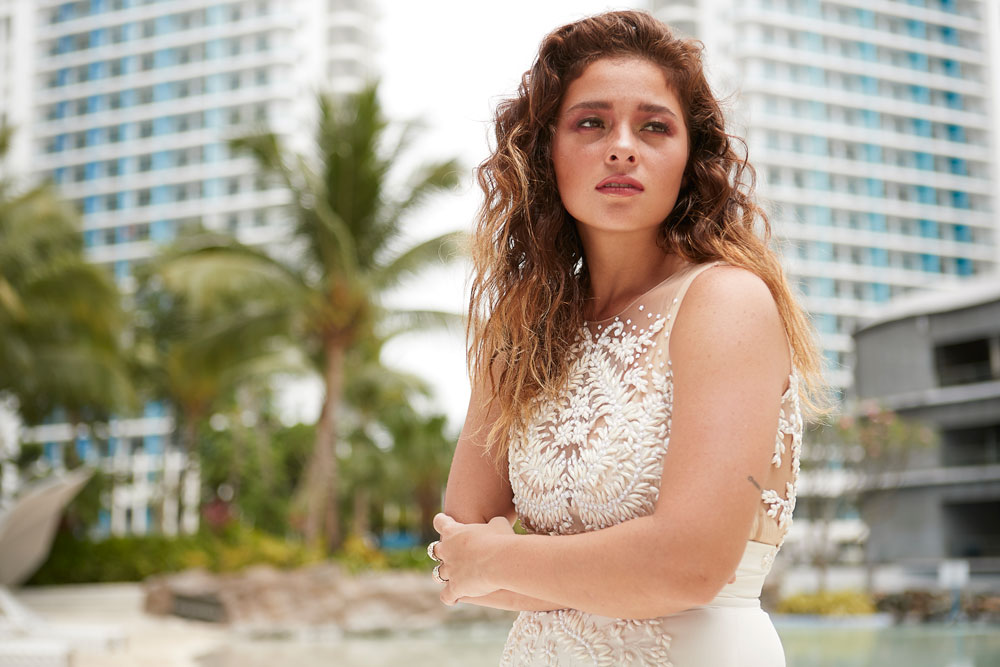 On your blog and on Instagram, you refer to yourself as a mermaid. What's the inspiration behind it? When and how did it start?
I always called or referred to myself as a mermaid—even my friends! When I was in grade school and high school, they'd call me Merms. Like that was one of my nicknames ever since I was five years old, I think. And no, it's not because of Little Mermaid. It's just that I've always had a fondness for the water. I've always been a water baby ever since. And when my parents started taking me to the beach, it was then that I would swim in the ocean, and it was then that I said that, "Oh, Mom, I want to be a mermaid." And also, at the same time, my parents are the type of parents who would really encourage me to be whoever I want to be. They're so supportive in terms of that—as long as you're happy, as long as it's really what your heart desires, that was how my mom was. So I thought to myself, if I can be whatever my heart desires, then I can be a mermaid. And my dad was like, "Just believe in yourself." If I believe in myself and I say that I'm a mermaid, so I am! As I grew up, it's always been that way.
How often do you surf nowadays or go to the beach?
I go to the beach almost every weekend. But over the summer, maybe like two weeks and then one week in Manila, and then I leave again. So very often. And every time we leave, it also means that I'm surfing every day because I don't really go to beaches where there are no waves. (laughs)
Can you tell us more about your advocacy with the Department of Environment and Natural Resources? When did it start? And since when did they declare May as Month of the Ocean?
So with DENR, because I'm so close to the ocean and everything that I do is closely related to the ocean, plus I really always speak my mind about conserving and keeping our oceans clean, I work with them as a volunteer for the ocean specifically. And May has always been Month of the Ocean, same as International Year of the Reef. That happened in 1998, so this is the third. And it only happens every 10 years. This year, it's going to be working together to protect our coral reefs. CMEMP or Coastal and Marine Ecosystems Management Program is a 12-year flagship project of the DENR. I'm excited to be a volunteer because I really want to keep spreading the word about how to take care of our oceans and the environment in general. I feel like it would be great to spend my time learning more and more about them, so when I talk about it, I really know what I'm saying and people will believe me. (laughs) So other than that, it's also a personal effort that I was willing to take on. Just because I love spending a lot of time in the ocean and because this is the reason why I feel like I found myself, this is what gives me happiness, this is my way of giving back. Not only to the oceans, or to the environment, or to Mother Nature, but also to the people, to the locals that live in these places that I feel really changed me, to the people that call it their home.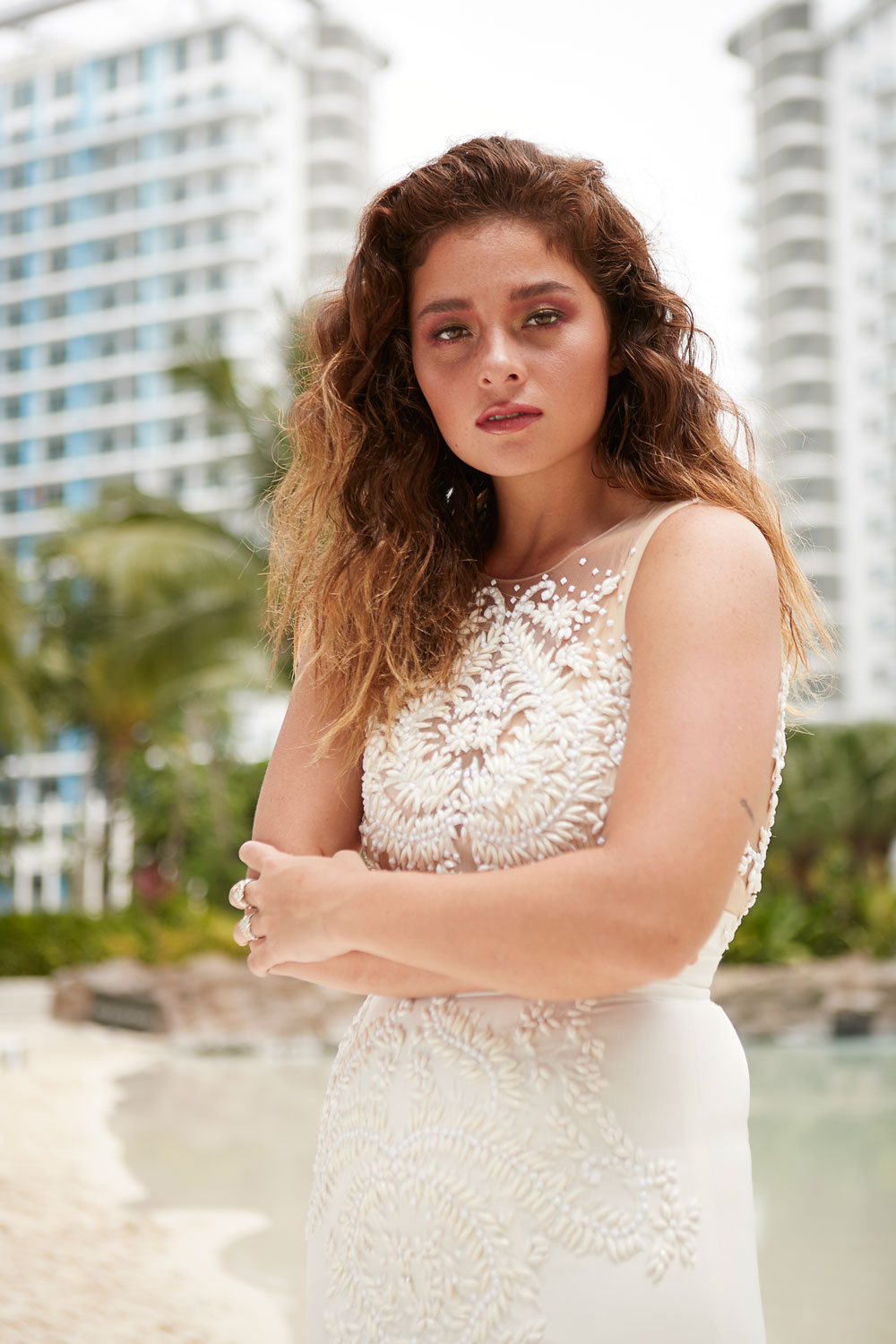 Do you have any mom-spirations or moms who inspire you?
Well, Drew Barrymore as an actress just because I feel like we share the same values. She's also a flower child just like me, and she also had such a rollercoaster of a past—just like I did. Now she dedicated her life to her craft, the things that she loves, and her children—like just being an amazing mom. That's also the kind of mom that I want to be known for, and that our past doesn't really define us. And other than that, there's also this person on Instagram that I follow, and her name is @fireandjoy on Instagram. She's Australian, and I assume she's a photographer. And she writes really long paragraphs about every picture that she posts, and I feel like we just share the same outlook in life, other than the fact that our set-up is very similar—we're both young moms, and she also has a six-year-old daughter, and we're both hippies. I really like the fact that the things she says really resonates to me, and it inspires me to just keep going and to just embrace the kind of life that I was given and be proud of it.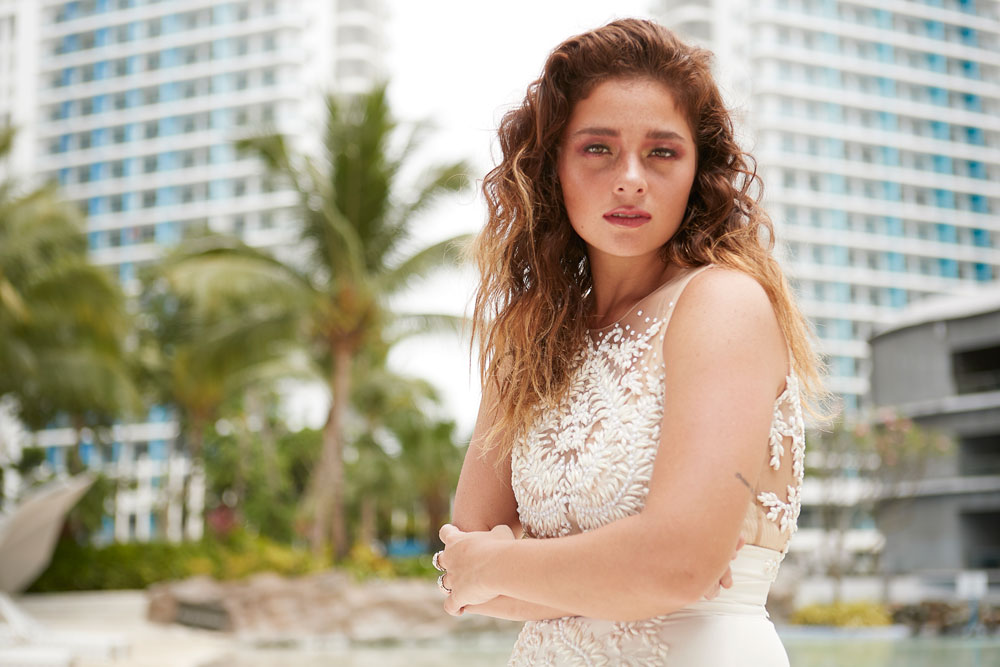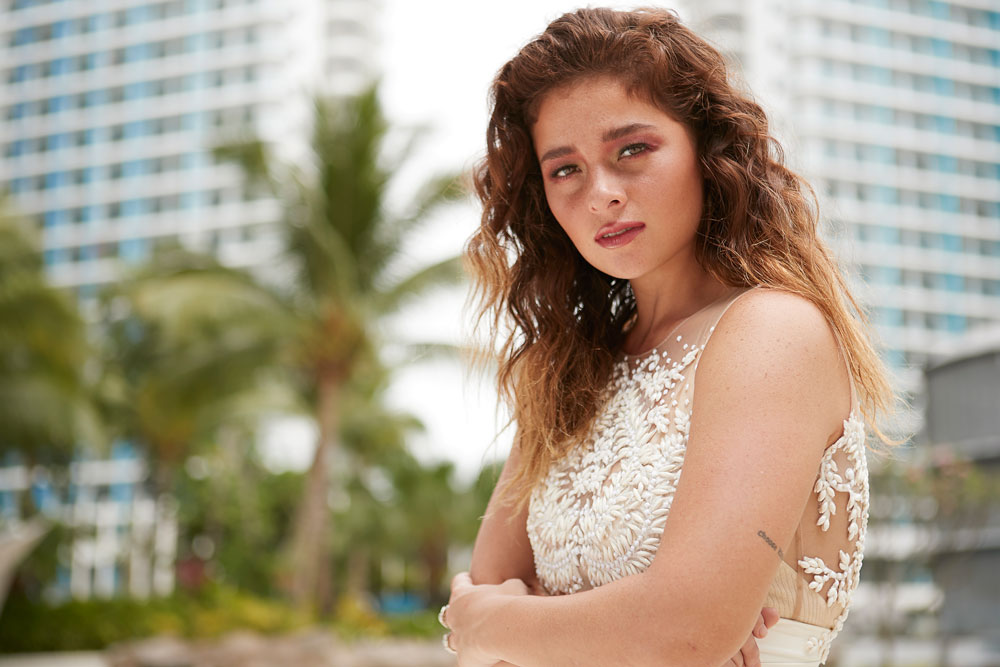 What do you love most about being a mom and what's the most fulfilling thing about being a mom?
What I love most about being a mom is that I just have an automatic best friend, like she has no choice. We're best friends. (laughs) Because she came out of me! (laughs) And that I never really feel lonely anymore. That's one of the main things I feel has changed because no matter what, I always have her. And although she's young, she makes me feel like I have a companion in her all the time and companionship is one thing I learned about myself, that even if there are times that I would want to be alone, having a companion is still always better, for me, in my opinion. She's the one that gives me a reason to keep going and live and to be the kind of person that I want to be.
What can you say about young moms who wish to balance being a mom and focusing on their career or still pursuing the things that they want? Do you have any words of wisdom that you'd like to share with them?
Most of them might say that it's really scary and that they might not be able to balance or achieve that. But to me, I feel like I also used to be like one of them and to think like them. But the thing is, I believed in myself and because I know my priorities, and I focused on them, then I succeeded. So I know that if I can do it, so can they. It may be scary but the thing is, nothing worth it comes easy. And when a person becomes a mom, especially if you're young, you think that it's about time that they give their whole life to their children, but to me, the secret to being an amazing mom is that you never forget yourself, that you have to put yourself no matter what, that yourself comes first in order for your child to be happy and to be a good person, you have to be that yourself—you have to be happy. You have to give yourself what you need. It's okay to still focus on your priorities, so in that way, it'll be easier for you to be the type of mom you want to be for your child and to raise them well.
Art Direction: MARGAUX CORTEZ AND MING BAGAFORO
Editorial Assistant: MAAN FERNANDEZ