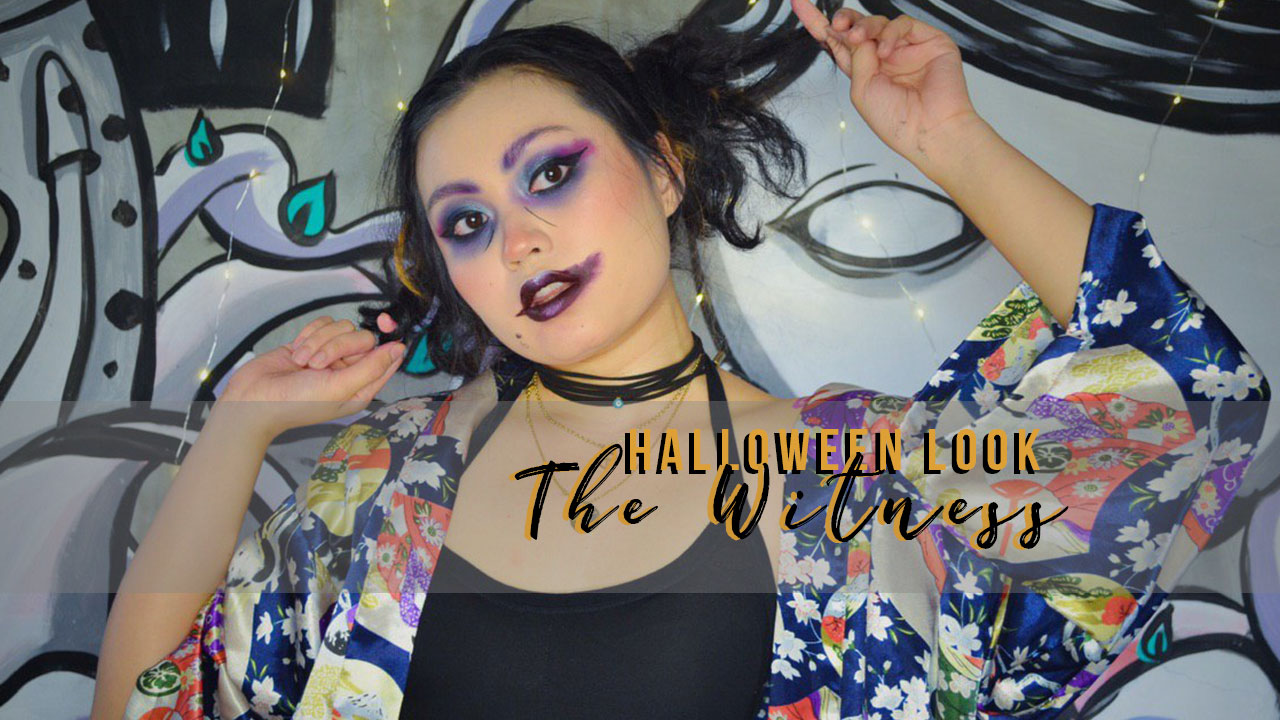 2019 was an incredible year for Netflix, and one of its truly stand-out moments was its release of Love Death & Robots. This 12-part anthology generated a lot of mixed opinions, but overall succeeded in its quest to present the hard work of a talented array of animators and their interesting commentary on the human psyche and condition—just make sure that the viewers are above the age of 16! For this Halloween look, we're taking inspiration from Episode 3: The Witness. This episode in particular married together a myriad of different art styles seamlessly, ending up with a beautiful painted yet 3D feel that I just don't know how to describe beyond "wow"!
With wide eyes and a heavily disheveled look, this character is perfect for those not wanting to care what they look like at the end of a wild (but please stay responsible!) Halloween party. Check out our take on this unique character and cop this look on Calyxta!

Always prime before putting on makeup! This primer from The Ordinary is excellent for creating a smooth surface to make your base apply on smoother while reducing the appearance of pores. Apply all over the face.

With a damp beauty sponge, blend your foundation evenly all over the face in quick, bouncing motions.

Brighten the undereye area with concealer and blend out. Though this concealer by Milani is used more as a brightening concealer, you may pop some on top of blemishes and blend out to create an even base.

Set your base. Then, with a damp beauty sponge, pack on powder under the eye to bake the product, helping it brighten and smoothen the affected areas.

For this look, we're going for purple brows! Take some of this liquid lipstick from Maybelline onto the back of your hand. Then, with an angled eyebrow brush, apply the liquid lippie on the front of your brows in short upward motions. Create a subtle teardrop shape, focusing the bulk of the color at the front of the brows while leaving the other hand bare, and then gently blend. Build pigment as much as you like and set the liquid lipstick with some purple eyeshadow.

Now we get to the fun part! Since this look is extremely disheveled, you really don't have to worry about applying it perfectly. To start off, I took a large fluffy brush, packed some purple pigment onto it (you should try this new Rimmel palette in Thunderstorm if you don't have any purple on you!), and went ham. Get it all over the lid, then take some under the eye as well. Again, no need to be neat!
Because makeup has no rules, I'm taking another liquid lippie from Maybelline (in the shade Dancer) and taking it onto the back of my hand. With my pinkie, I smudged the red pigment from the outer edge of my eye and extended it close to the tail of the brow. The end-goal is for a messy watercolor-esque smokey eye, so smudge and adjust as needed!

Take a dark blue shade to the outer edges of the lid and blend inwards and upwards.

Take it below the lower lash line (I'm taking WAY low—almost at the cheekbones!) as well. Just make sure you aren't overshadowing the purple pigment too much. Again, this look is literally the opposite of neat, so it's okay to spread the pigment wider than usual.

Take a damp eyeshadow packing brush and dip into the shimmery baby blue shade. Pack it onto the inner corners well to make sure the pigment really pops!

Take a pencil liner and line your upper and lower waterlines well.

Create a large, thick wing following the general direction of your red smudge from earlier. Have it gradually grow thinner as it reaches your inner corners.

You know the drill, ladies! Curl those lashes and apply mascara as much as you like. Just remember to apply to the lower lashes, too!


Swipe on this Maybelline Super Stay Matte Ink Liquid Lipstick in Transformer all over the lips. With the doe-foot applicator, extend the color slightly from the corner of your lip. Then, with your thumb, take this deep burgundy color and smudge it outwards from the other corner of your lip. Reapply the lipstick as needed to deepen the color.

Using the same baby blue shimmer used earlier, tap some onto the center of the lips and on the cupid's bow for a subtle highlight.

Because I was nervous, I asked our #BoyInBeauty Shawn (who also made a gorgeous Halloween look, if you haven't seen it) to help me draw these on. Haha! But if you're going solo, just take your liquid liner and flick on some facial details following the crease near the eyebags down to the upper part of your cheekbones. You can do it! Add a small swirl as well on the lower righthand corner of the face.

Again, because I am blind and inflexible, I had to enlist some help. Thanks, Shawn! Take the liquid lippies used earlier and create some swirls on your arm shoulder!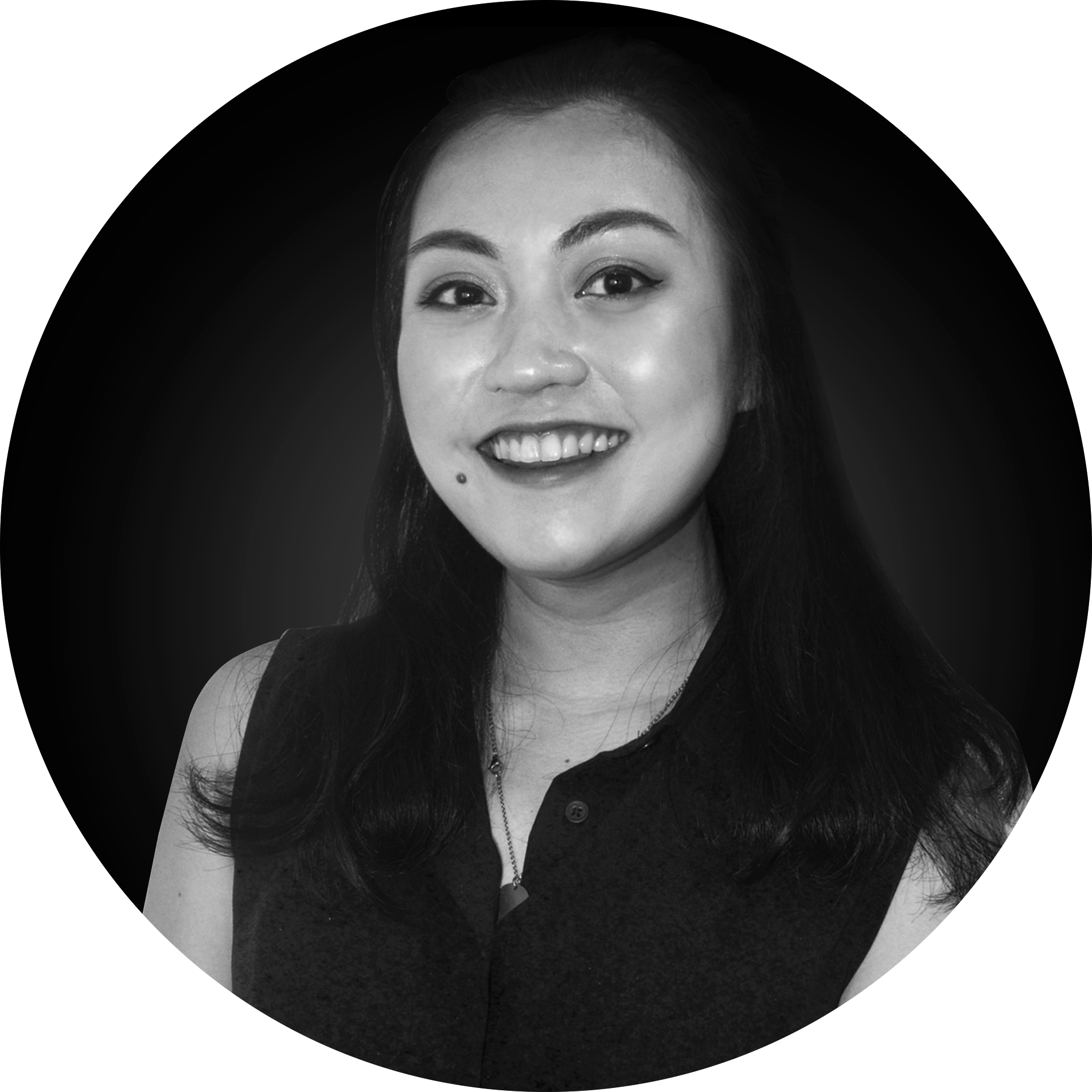 Written by:
Julia Benito
Julia is Calyxta's resident crazy plant lady with an unstoppable caffeine addiction and an ever-increasing love for glitter eye shadow. When she's not staring out the window mulling over the correctness of her grammar, she can be found drawing on eyeliner, watching anime, reading books, or petting strangers' dogs.
Other Products You Might Like: