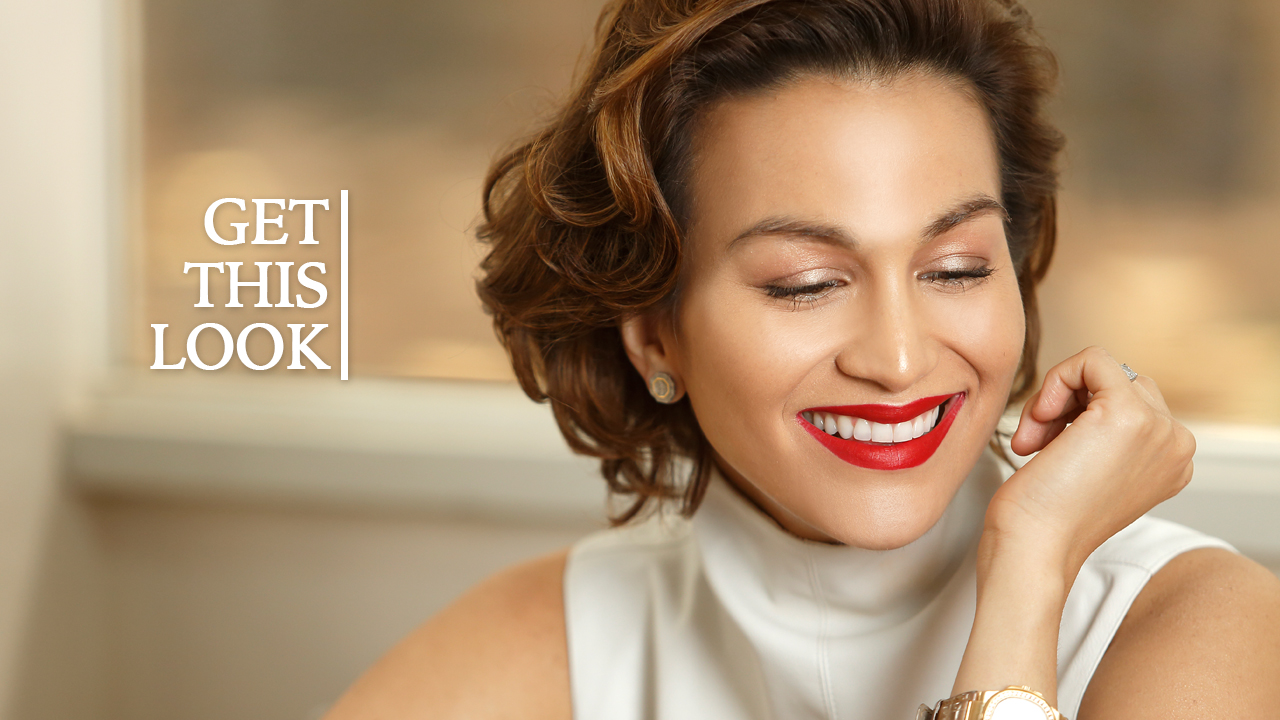 Step 1: Cleanse, Tone, Moisturize
Prepare the face before applying make up by cleansing, toning, and moisturizing the skin. Combine cleansing and toning in one simple step with Vichy Micellaire Solution GM. It is a very efficient solution that cleanses the skin and soothes sensitivity in one simple step. Moisturize the face with this cult favorite of make up artists, models, and celebrities– Embryolisse Lait-Creme Concentre.
Step 2: A Flawless Base
Get perfectly even skin by applying dots of Egyptian Queen Flawless Finish liquid foundation around the face. Next, grab your favorite Nippon Dome 6 Face Brush and start buffing and blending the foundation evenly on the face.
Use concealer in areas where you need it (i.e. under eyes, blemishes, around the nose). Try Aritaum Full Cover Stick Concealer in a shade that matches your skin tone. Apply in little stripes with the pointed brush that comes with it, then blend using your ring finger for the lightest touch.
Set the foundation and concealer by sweeping Chacott Finishing Powder under the eyes and on the T-zone.
Step 3: Brows on Fleek
Add some definition to those brows and get them on fleek all-day with Eye of Horus Ultimate Brow Define in Medium Dark Brown.
Step 4: Shimmery Eye 
We love Inglot Pre-Made Eyeshadow Palette which comes with all the shades that you need for this look. Apply the champagne color from the palette to the eyelid. Mix it with the neutral shimmery bronze shade to give eyes more depth. Apply the same shade along the lower lash line.
Step 5: Curl those Lashes
To give eyes an even bigger boost, use an eyelash curler before you apply mascara. Start as close to the roots of your lashes as possible and gently pulse the curler forward bit by bit to the ends. Then apply Maybelline Volume Express Hypercurl, start at the base of the lashes and wiggle the wand as you pull it up and out. Go for two coats.
Step 6: Highlight and Contour
With Too Faced Chocolate Soleil Matte Bronzer, using a sweeping motion, apply bronzer along the hairline, below the cheekbone, and just below the jawline. Make sure everything is smoothly blended.
Apply highlight onto the inner corner of the eyes and high points of the face– cheekbone, browbone, cupid's bow, and bridge of the nose. We love Egyptian Queen Sheer Glo Bronzer for this look.
Step 7: Stunning Red Lips
For that stunning red lipstick, apply Inglot Bullet Lipstick in 176 to the lips using a lip brush for a more defined red lips. It is important that you use a lip brush for this as red tends to look messy when applied incorrectly.