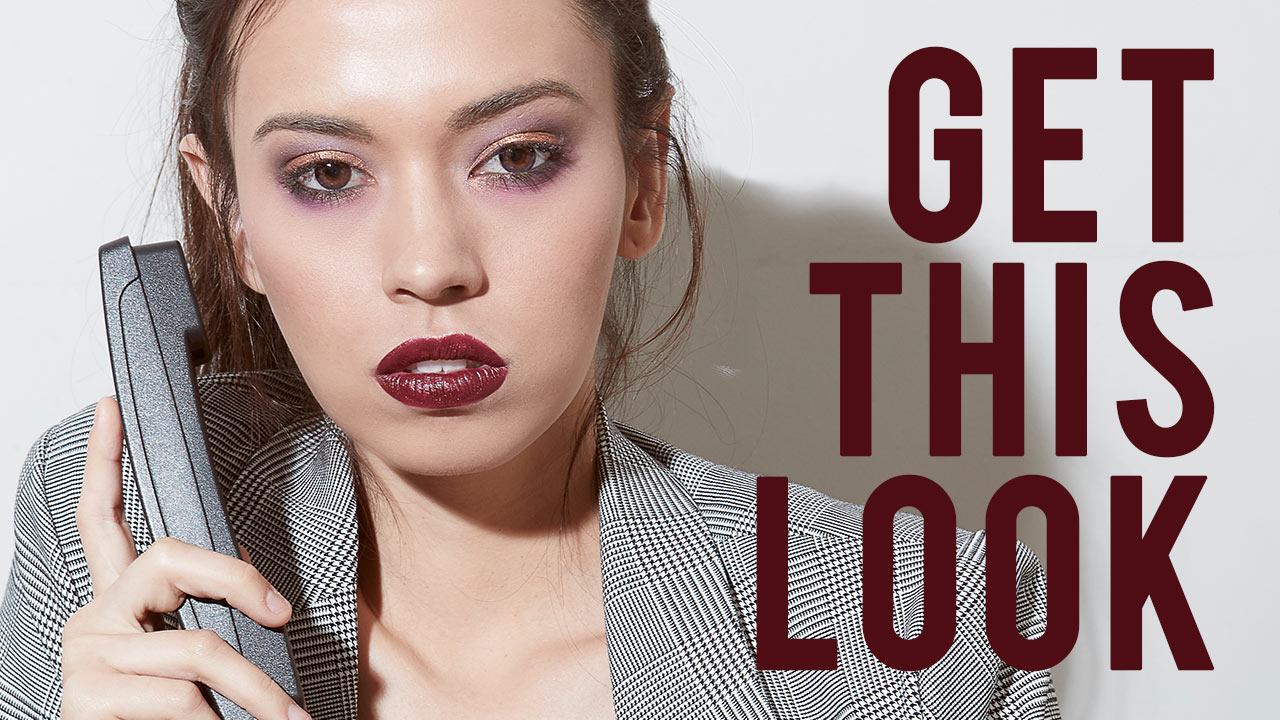 Our #CalyxtaGirl, Laura Lehmann, ends the month by wearing it bold and different as opposed to her Beauty Undone look in this week's cover story! Recreate her vampy look from the previous week into a more subtle yet still daring makeup look!
 Get the basics of this look by reading up on the following steps:
1. Prepare your base by properly priming your face to make sure you have a smooth canvas for your makeup. Try the RIMMEL LONDON STAY MATTE, P550, for an ultra-lightweight primer that won't feel heavy nor greasy.
3. Set your foundation to make sure it doesn't crease or cake up. Using your fluffy powder brush, apply the RIMMEL LONDON STAY MATTE PRESSED POWDER, P385, to also help control oil and shine for up to 5 hours, while minimizing the appearance of pores!
4. Go for a simple, natural-looking brow with this look to keep your look balanced. Simply fill in your brows using the PINK SUGAR HONEY I'M GOOD BROW GEL, P349, for a multi-purpose brow gel that fills in while conditioning brows at the same time since it's formulated with Coconut Oil and Aloe Vera.
7. Sweep some of the RIMMEL NATURAL BRONZER, P435, along your cheekbones, along the outer sides of your upper forehead right along your hairline, to add a bit of shadow and color to your face.