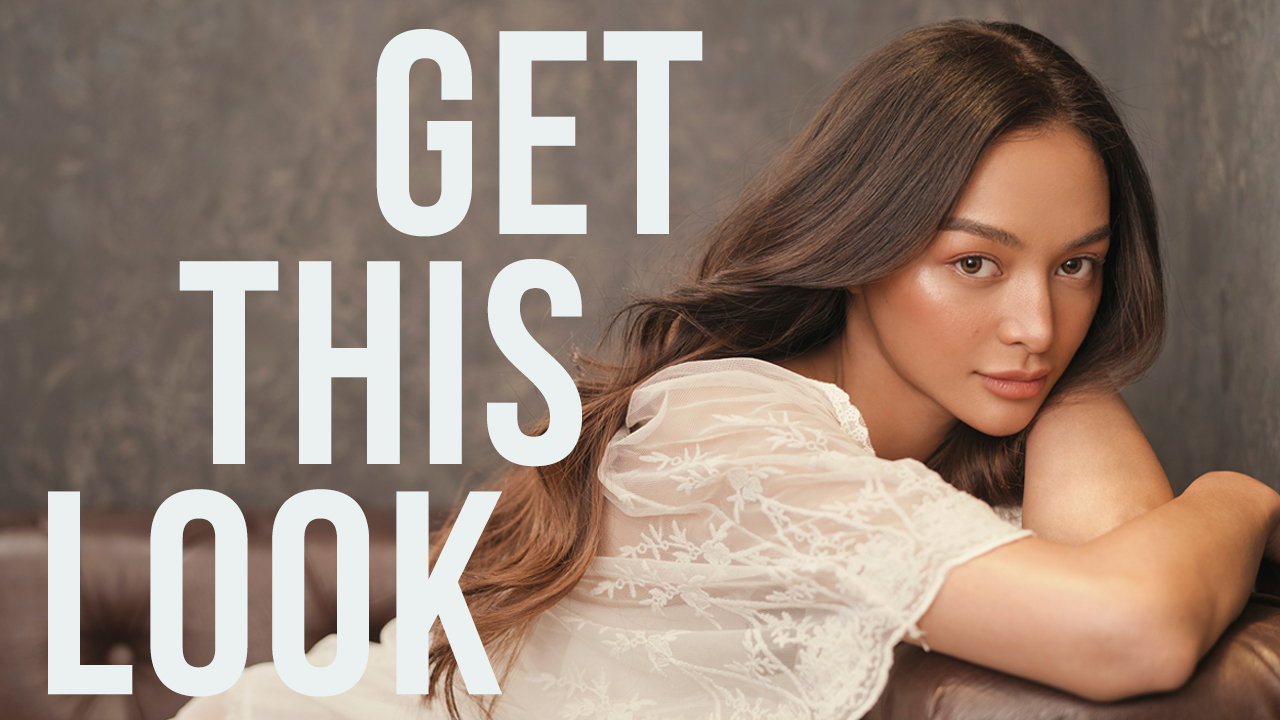 This layout had us in the mood for nude! It's known far and wide in the universe of beauty that a neutral glowing makeup look is the perfect accent to any outfit—from homey mom jeans all the way to your best Sunday dress! Donning a lace robe and matching lingerie, our #CalyxtaGirl, Kylie Verzosa showed us her naturally stunning features with this minimal no-makeup makeup look—an essential must-learn for all makeup lovers. Here's a quick routine you can try using products all available on Calyxta!
1. If you're like Kylie, having great skin to start off with is always the BEST primer. But for those looking to give themselves a smoother, more even complexion, our find from Tony Moly will be your new BFF. This product may be a mouthful (try saying it three times fast!) but it packs quite the punch. As a 3-in-1 primer, this goodie helps to even out the skin tone, smoothen the texture, and blur imperfection and redness. Simply apply evenly all over the face for a smoother, more radiant glow!
2. For a lightweight, medium coverage foundation, this product from W7 is a great option! Though not full coverage, this foundation can definitely build up to help you hide imperfections while allowing your skin to breathe. It finishes to a beautiful natural dew, though not quite as "wet" as the famed K-Beauty glow. To use, simply squeeze some product into the dropper and dot along the face. We recommend using a sponge if you can, as the consistency is on the runnier side which may cause leave streaks if used with a brush that is not dense enough.
3. This double-ended brow pencil is the perfect product to achieve Kylie's soft brows! Carve out your natural brow shape using the pencil side and lightly fill in the sparse areas. Then, using the powder side, blend out and fill the rest of your brows for a soft accentuation! Remember to brush up your brow hairs into place and set with a brow gel to help give it a fluffier finish!
4. When it comes to natural chic, this best-selling Lidstar in Slip really puts the "yay" in Glossier. This liquid eyeshadow gives a beautiful pearlescent rose gold sheen that can be layered on or sheered out according to your taste. Swipe some on using the doe-foot applicator, then blend out using your fingers. If you'd like to layer on more product for more intense pigment, then wait a while for the first layer to dry then repeat the process!
5. La Localita has perfected the formula for natural, lengthened lashes! For those looking for clump-free accentuation that finishes nothing akin to the dreaded spider, nab one of these Filipino-made mascaras ASAP! Use it like any other mascara; curl the lashes up, give a generous coating to the base of your lashes for volume, then coat upwards for length. The best part of this mascara? It has ingredients that help us lengthen our lashes over time!
6. Those who are new to contouring (or find it intimidating to do), this duo stick is the perfect beginner-friendly product. These cream sticks blend into the skin seamlessly for beautifully natural definition and is super easy to bring around in your makeup kits! First, take the contour stick around the perimeters of the face and slightly under the cheekbone to accentuate your natural shadows. Blend out into the hairline to avoid harsh lines. While keeping in mind that this look on Kylie uses a very subtle contour, you can layer as much pigment as you wish. Bring the contour stick down the sides of your nose bridge all the way until the tip, then blend out. Then, using the highlighter end, swipe it across the highest points of your face: tops of your cheekbones, brow bone, tip of the nose, top of the nose bridge, chin, and cupid's bow. We like to blend this out with our fingers, allowing the heat from our fingertips to really push the product onto the skin.
7. Since the name of the game is trying to make Kylie's vibrance easier for all of us to achieve, let's use another multi-use item! This clay blush from Painted Cosmetics is the perfect all-around travel-ready color stick that can be used for the eyes, lips, and cheeks! For this look, swipe some product onto your finger and gently blend this toasty brown from the apples of your cheeks to the end of your cheekbone for just a pinch of color. You may swipe some more onto your finger and dab it onto the lips to finish off our neutral look!
8. Make sure all your cream products stay in place by topping them off lightly (and I mean LIGHTLY) with translucent powder. This powder from Grace Cosmetics is great for not only mattifying by extending the wear of your products. It's also sheer and lightweight, which makes it the perfect finishing powder.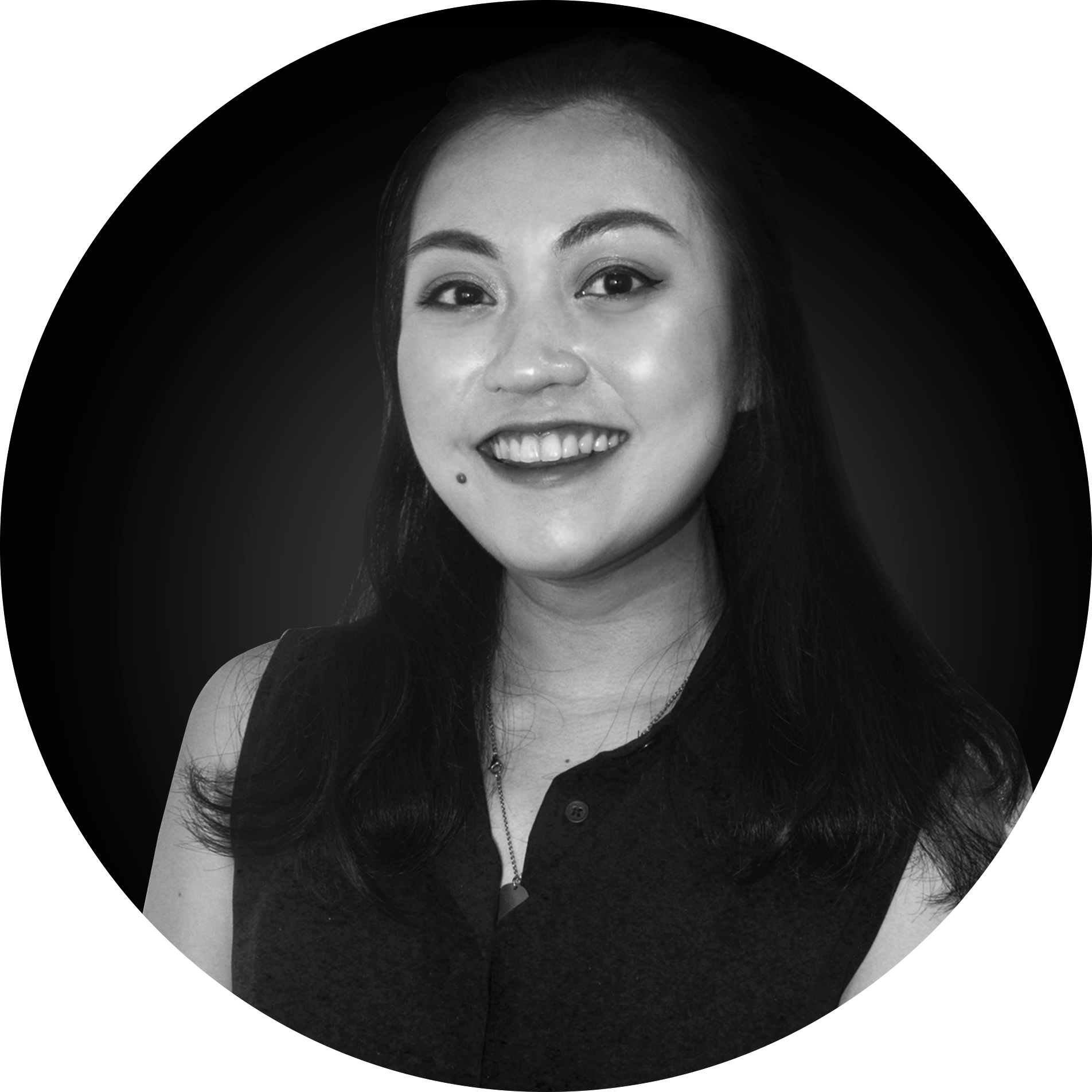 Written by:
Julia Benito Julia is Calyxta's resident crazy plant lady with an unstoppable caffeine addiction and an ever-increasing love for glitter eye shadow. When she's not staring out the window mulling over the correctness of her grammar, she can be found drawing on eyeliner, watching anime, reading books, or petting strangers' dogs.
Other Products You Might Like: