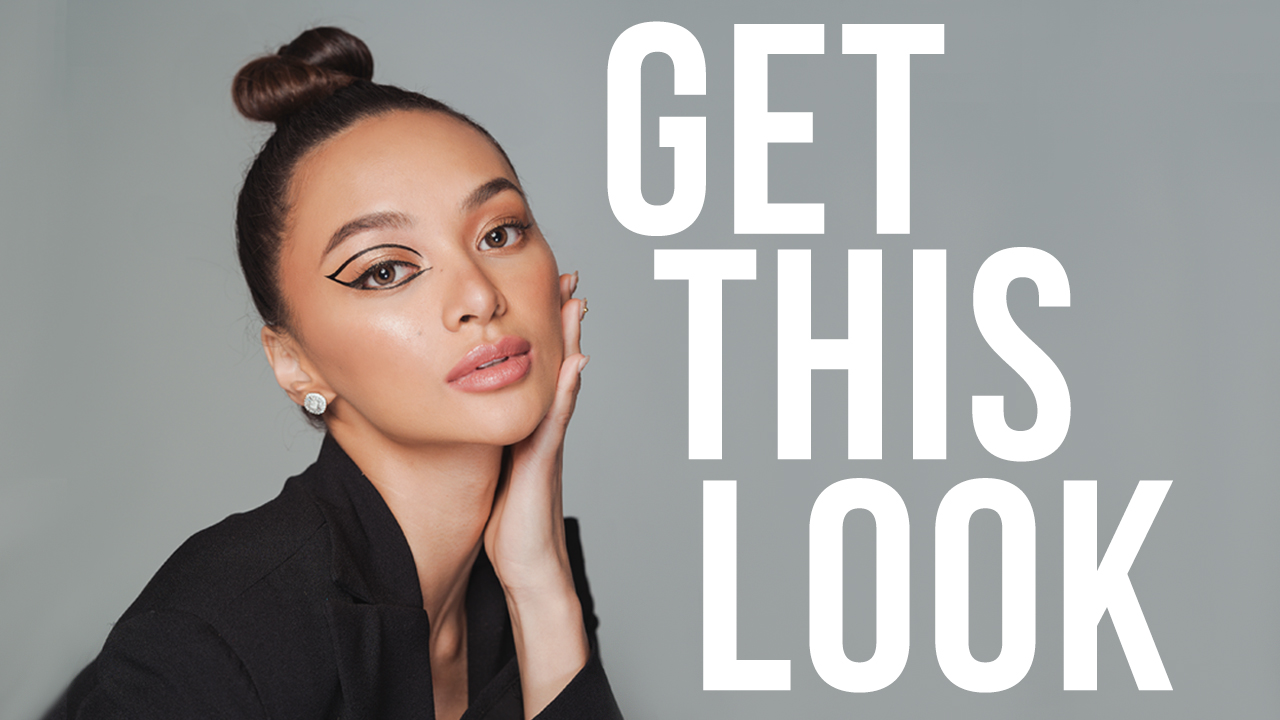 In Kylie Verzosa's final layout, she encapsulates the meaning of power in femininity in this fresh take on a traditionally masculine pantsuit. Paired with a dainty neutral look made bold with an avant garde single floating wing, Kylie shows us unparalleled versatility that proves how well she'd rock any look we'd throw at her!
If you're dying to try this striking look, then keep reading to find out how to cop it!
1. Get Kylie's perfect complexion with this foundation from L'Oreal Paris. This full-coverage foundation is specially designed to precisely match your skin tone, giving you a stunning natural finish while kissing your imperfections goodbye. To use, dot the foundation all over the face and blend using a damp beauty sponge or a makeup brush.
2. When it comes to covering up imperfections without fading throughout the day, then Rimmel's Lasting Finish Breathable concealer is your best bet. Dot this onto your blemishes, redness, and/or undereye darkness and blend. Though the packaging contains a sponge tip, we'd still recommend patting it onto the skin using a beauty sponge, a brush, or your fingers for the best coverage.
3. Next, set your base with a translucent powder. We like this one from Cathy Doll especially because it helps suck up excess sebum without disturbing the color of the foundation underneath. You can also use it throughout the day to keep you looking fresh and matte. Dust this all over the face, concentrating on the areas where you produce the most oil.
4. Now that your base is finished, bring some definition back to your features with this face palette from Rude Cosmetics. Warm up the perimeters of the face with the bronzer shades that best suit your skin tone, taking extra care to blend the powder into the hairline to get a more natural finish. Add a light contour to the areas where your face naturally casts a shadow, such as the hollows of the cheeks, the jawline, and down the nose. Using the same palette, add a light flush of color just above the contour and gently blend up into the temples. As this look is very soft, take these powders and build color up as needed to avoid harsh pigment.
5. For your brows, we recommend another Rude Cosmetics' fave! This brow pen comes with two sides: one pencil side for outlining and one powder puff side for filling in. With this look on Kylie, her brows lean more towards the natural end, keeping it structured and neat but without the boldness of a carved brow. Brush your brow hairs up with a spoolie, then outline the brows with the pencil end, keeping the inner corners of the brows barer. Then, with the powder end, pat some product onto the brows to fill them in. Finish up by blending away harsh edges with a spoolie.
6. Cop Kylie's bronze lids using a K-Beauty classic—Rom&nd's Better than Eyes Palette in Dry Mango Tulip! As this is a light, bright-eyed look, this palette is perfect for delivering buildable pigment with a hint of sparkle. Take the lightest brown shade all over the lid and under the lower lash line. Then, accentuate the edges of the eyes slightly with a darker brown shade, leaving the center untouched. Blend together, then with either an eyeshadow brush or your finger, pat the shimmer shade onto the center of the lid and delicately into the inner corners of your eye.
7. Then comes the killer! This look requires a super precise hand (many kudos to the incredibly talented Anthea Bueno), so make sure you use a liner that's thin enough to make graphic shapes. The Scandaleyes Micro Eyeliner is perfect because the felt tip is ultra-thin; this will be much easier to create precise, even lines that can be thickened or fixed with ease. After shaking off your nerves, settle yourself down and begin by lining your eye outward, close to the lash line. Flick up as you would with a regular cat eye, then continue up until just after your eye socket. Dip down and follow the natural curve of your eye socket, making sure your line thins out as it reaches your inner corner. Finish off the liner by outlining the bottom of your eye as well, ending just passed the inner corner and in the natural direction of your eye for a little feline flick. Go over any uneven edges, accentuate the wing as needed, and you're done!
8. Top of the look with a nude lip! We love this one from Luna Organics as it dries down into a velvety matte finish and is flattering for various Filipina skin tones. They're also infused with lip-loving oils, so it's sure to keep your lips from drying out. Simply swipe this on the lips evenly and go!
9. Congratulations; you did it! Now, lock in your creation. Though its name may not say it explicitly, this primer water is also excellent at being a setting spray. Spritz this after you've finished with your work to prolong the wear of your products, then chuck it in your bag to use again when your makeup needs refreshing.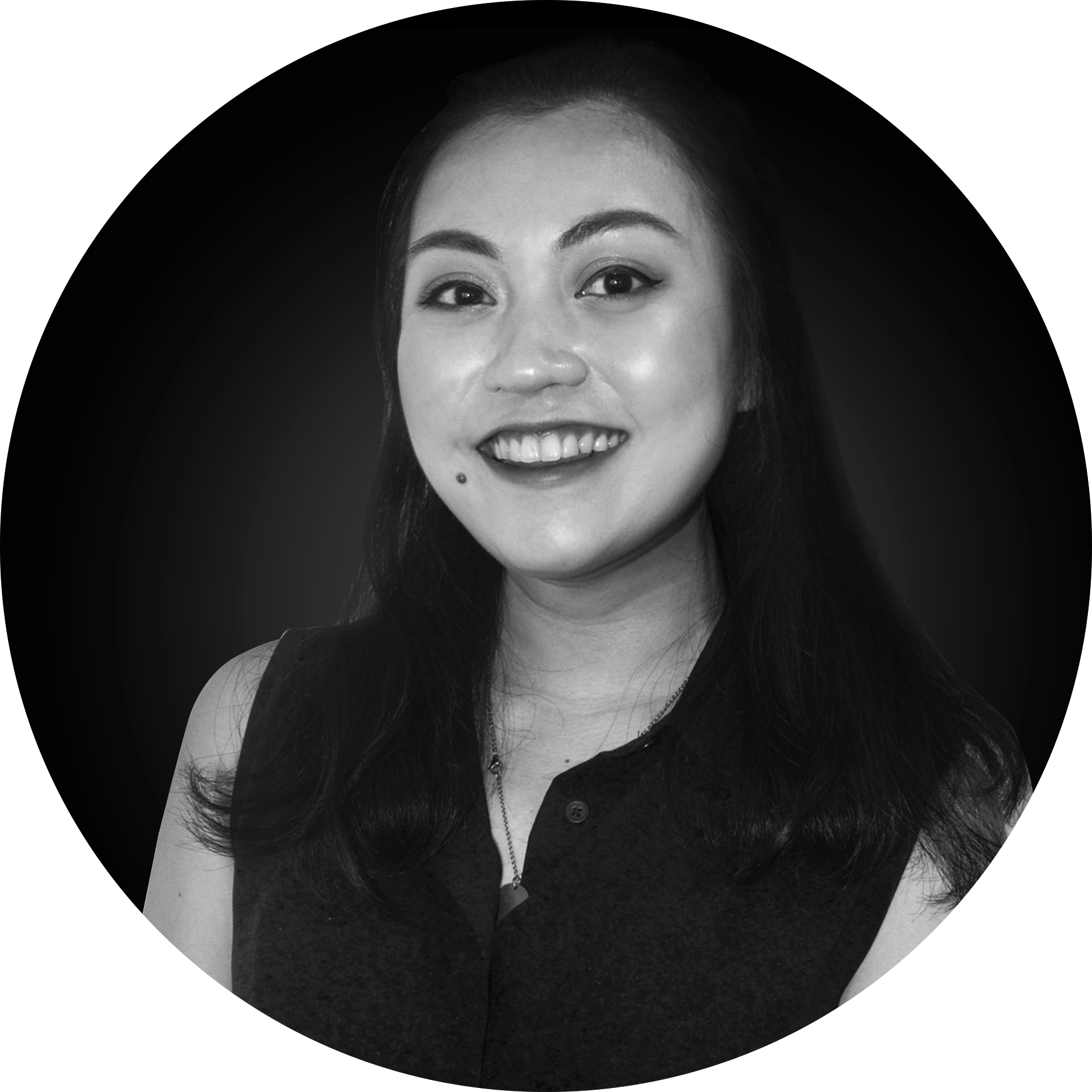 Written by:
Julia Benito
Julia is Calyxta's resident crazy plant lady with an unstoppable caffeine addiction and an ever-increasing love for glitter eye shadow. When she's not staring out the window mulling over the correctness of her grammar, she can be found drawing on eyeliner, watching anime, reading books, or petting strangers' dogs.
Other Products You Might Like: