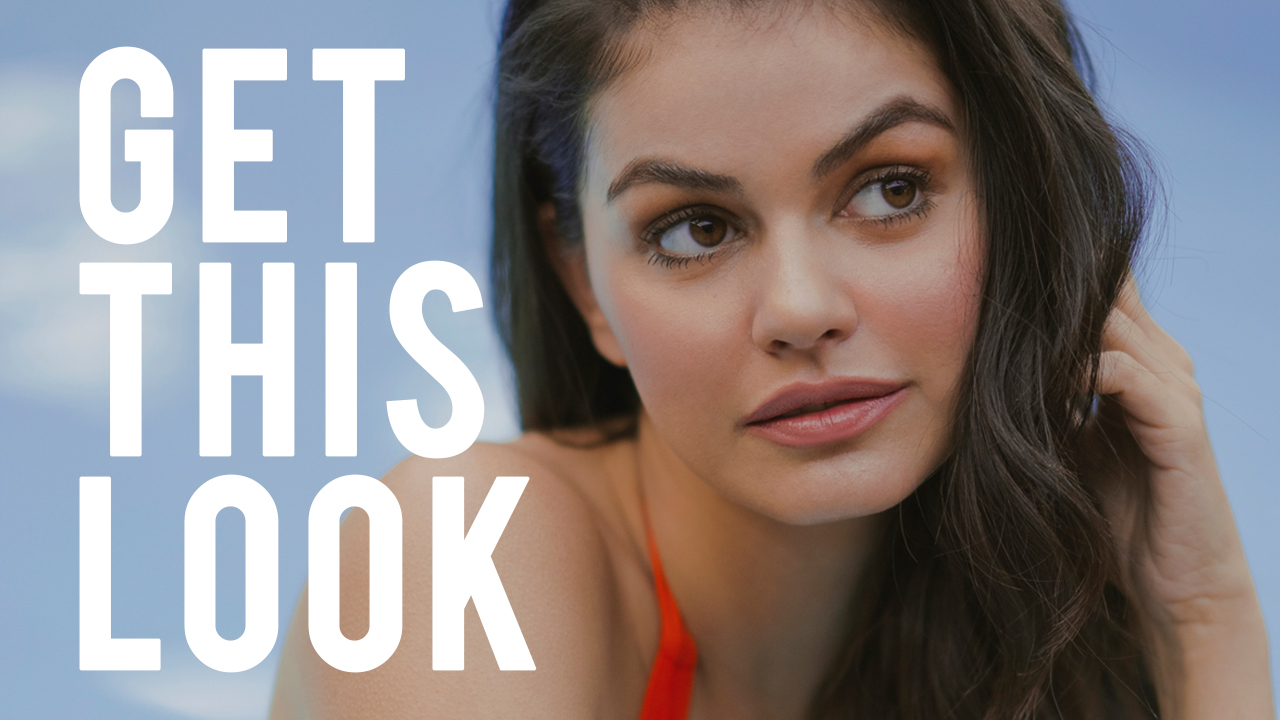 With eyes as gorgeous as Janine's, we just had to show them off. What better way than some pronounced lashes? It's no secret that full, lifted eyelashes make any eye shape look wider, brighter, and more awake—no matter how many episodes you've binged the night before!
For this look, see how these Twiggy-esque lashes framed Janine's gorgeous hazel eyes and nail this fresh-faced, nude look that's perfect for everyday wear.
1. Let's talk base. For those of you who may be unfamiliar, AA stands for Anti-Aging, though in the case of Cathy Doll, this means multiple things: auto aura, anti-acne, and anti-aging all in one! The Cathy Doll AA Cream is a lightweight cream with light to medium coverage that is also built with SPF—a perfect combination to traverse the Philippine heat. While it doesn't dry down fully matte and leaves a light sheen, it does the job of giving your skin a little Janine Gutierrez glow. It's also non-greasy and can be applied with your hands, but I'd still suggest patting it in with a beauty sponge as it is a little on the runny side.
2. We're all for loving your perfect imperfections (ala John Legend's "All of Me"), but if you'd like to add just a little brightness under the eyes, we suggest this classic concealer—the Maybelline Instant Age Rewind! Simply twist the collar until product saturates the sponge applicator, pop under your eyes, and blend with a sponge or your fingers. A brighter undereye makes you look more awake and rested—your saving grace for hiding proof of your late-night Netflix marathons. Don't worry! We won't snitch!
3.  Don't forget to set your base and concealer with some powder! Not only will this mattify any oils, but it will also increase the longevity of your look. We suggest the Chihuahua Cosmetics Powder! It helps control oil throughout the day because of its finely-milled powder formula and is incredibly easy to carry around for touch-ups. Apply all over your face with a powder brush to seal everything in.
4. Janine's brows are immaculate on their own, but (sadly) not everyone was graced with picture-perfect brows. To make the most of your natural brows and nab this look, try the Sundays the B.U.B Tub—a hybrid between a soap and a gel that adds texture and styles while stimulating hair growth to boot! Take some product onto a spoolie and coat your brows with the product (make sure to get all the hair!) then brush them up for a more natural, messy look. Top it off with your favorite pomade or powder. We recommend the Rimmel London Brow This Way Sculpting Kit for setting and lightly filling in sparse areas. Be sure to go in with a light hand!
5. Regardless of whether or not you're going in for bright shimmers or muted nudes, we always recommend an eyeshadow primer. The Detail Makeover Eyeshadow Primer is great for creating a smooth surface to help your eyeshadow really stick. It also prevents fallout and having eyeshadow settle into your fine lines!
6. We love how Janine's eyeshadow make her eyes pop! For this look, the Detail Makeover Autumn Eyeshadow Palette is perfect for nailing this warm swipe of color. Start off by applying a light beige color all over the lid, then sweeping an orange tone towards the outer edges and the crease. Blend the orange tone upward, then sweep the remaining pigment under the eye. Add some definition by blending a darker shade towards the outer edges as well as under the eye.
7. And on to the main event! Beauty nerds all over the globe are sure to know this cult-fave—Kiss Me Heroine Long and Curl Mascara. This product is known to hold the curl for hours, stay smudge-free, and stay strong against water and sweat. Now, with such a hardworking product, all that's left is to make sure you curl your lashes correctly. Hold your eyelash curler as close to the roots of your lashes (without touching the skin, of course) and press into it a few times. The trick is to start heavily at the roots, then gradually pump your way up the lash to give it a nice curl rather than the awkward L-shaped crimp. Build body in your lashes by applying the mascara a few times at the roots in a horizontal motion first before applying an even coat to the rest of your lashes. Create more separated lashes by turning your wand vertically and swiping up. Don't forget to show your lower lashes some love, too!
8. For blush, we recommend B. by Banila's Cheer Water Cheek in Girlish Red. Because these tints are light and gel-like, blending and building up pigment to a natural flush is easy-peasy. Dot some on your cheeks and blend out, preferably with your fingers. Add more layers to build up to the desired intensity.
9.  For this look, Janine looks ethereal with a beautiful, subtle glow. One highlighter all of us at the office love reaching for to get that pinkish glow-from-within look is the Sundays Sparklight Series in Phoebe! Dot this on the highest points of your face—cheekbones, nose bridge, brow bones, chin, and cupid's bow—and blend!
10. To tie in the whole look, finish off with a simple nude lip! Swipe a Beauty by Hodge Podge MNL Tinted Lip Balm closest to your lip's natural color over your kissers for some comfortable and hydrating pigment.
11. Last but not least: setting spray! Lock in all your hard work to avoid the product melting or fading with the L'Oreal Paris Infallible Pro-Spray and Set Makeup Extender. Make like a beauty guru and spray across your face in an X-shape first, then again in a T-shape. Spritz some more if you're feeling extra, and voila! You're done!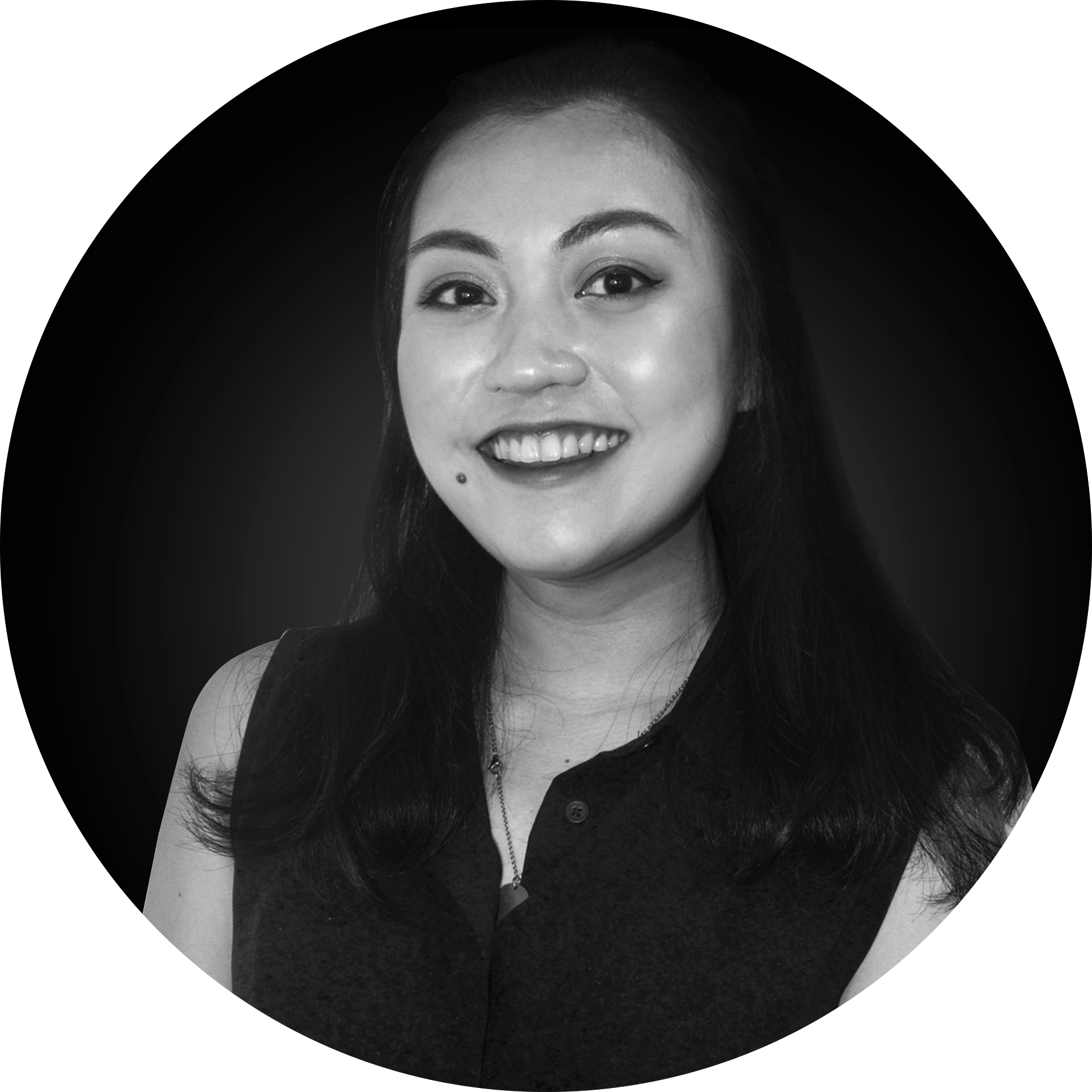 Written by:
Julia Benito
Julia is Calyxta's resident crazy plant lady with an unstoppable caffeine addiction and an ever-increasing love for glitter eye shadow. When she's not staring out the window mulling over the correctness of her grammar, she can be found drawing on eyeliner, watching anime, reading books, or petting strangers' dogs.
Other Products You Might Like: