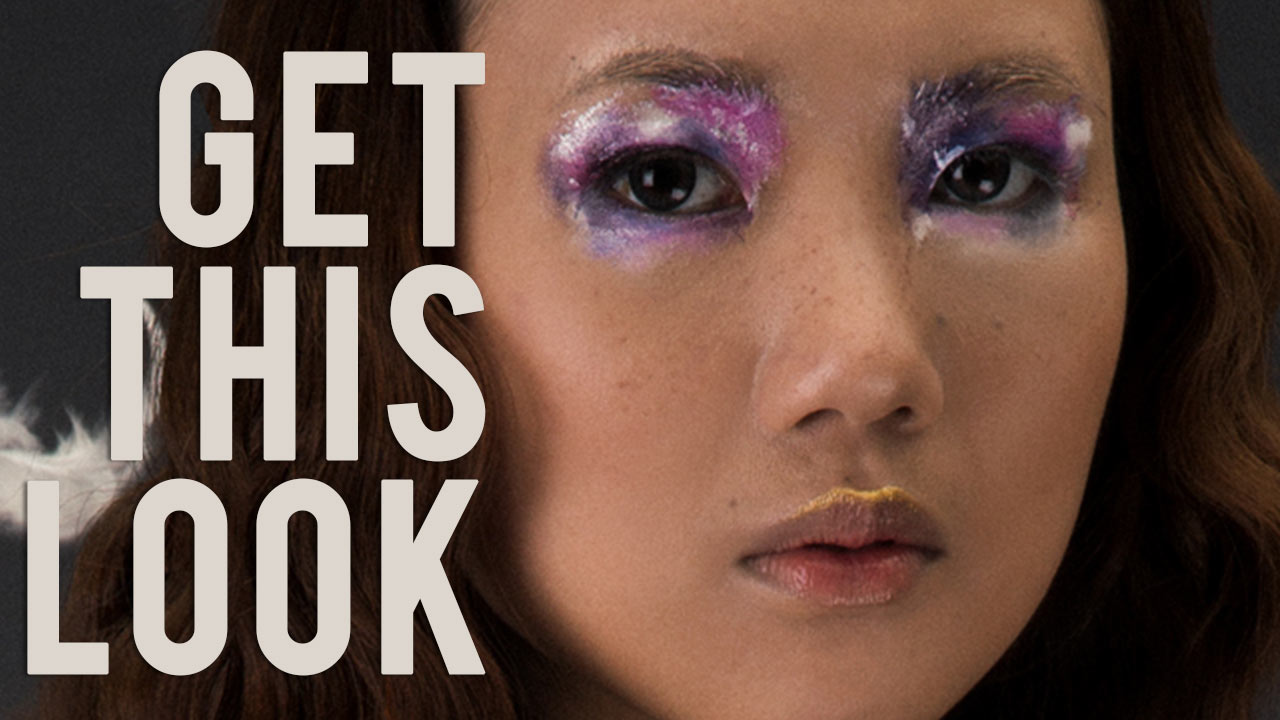 As we drew inspiration from one of her very own masterpieces to create this look, we see a more colorful side of Valerie Chua—one who is ready to take flight and conquer bigger territory.
Recreate the look by following these steps:
1. Start off by making sure your base is flawless. Go with a matte primer for this look just like the ELLANA BLUR MAKEUP PRIMER, P599, which will keep your face shine-free all day.
2. For a lightweight foundation that gives enough coverage, try the W7 GENIUS FOUNDATION, P499. Blend it well using a damp makeup sponge to create a flawless finish—as if you're not wearing any foundation at all!
3. Set your foundation in to keep it from moving or caking throughout the day. Try the GLOSSIER WOWDER, P1,650, which also helps control oil while blurring the appearance of your pores.
4. The star of this look is the gorgeous paint-like eye makeup that Sydney Hemsley, did on Valerie. Before starting, prep it by applying an eyeshadow primer such as the URBAN DECAY EYESHADOW PRIMER ANTI-AGING, P1,580, which delivers 24 hours of creaseless, vibrant eye color to really achieve the look you're going for. Work the primer into the creases of your eyelid. One of the benefits of an eyeshadow primer is to fill the fine lines in your skin so that your shadows don't settle into the creases.
5. Don't be afraid to play it up as you work on recreating this stunning eye look. Use a light hand to avoid dark and defined strokes to really achieve that paint-like touch to it. The purple, dark blue, and white shades of the L'OREAL PARIS LA PALETTE OMBREE, P800, can definitely help you get the look!
6. Achieve the faux freckles look by bringing out a waterproof, long-wear brow pencil or gel, just like the MILANI STAY PUT BROW COLOR, P500. Using an eyeliner brush, dot across your cheeks, the bridge of your nose, and between your brows. You can use either a beauty sponge or just your fingertip to blend it seamlessly. Don't forget to blot it with translucent powder to properly set your faux freckles!
7. Keep your brows bare and just use a clear brow gel to keep it groomed and clean. Try the COLOURPOP CLEAR BROW BOSS GEL, P450, and brush in the natural direction of your hair growth.