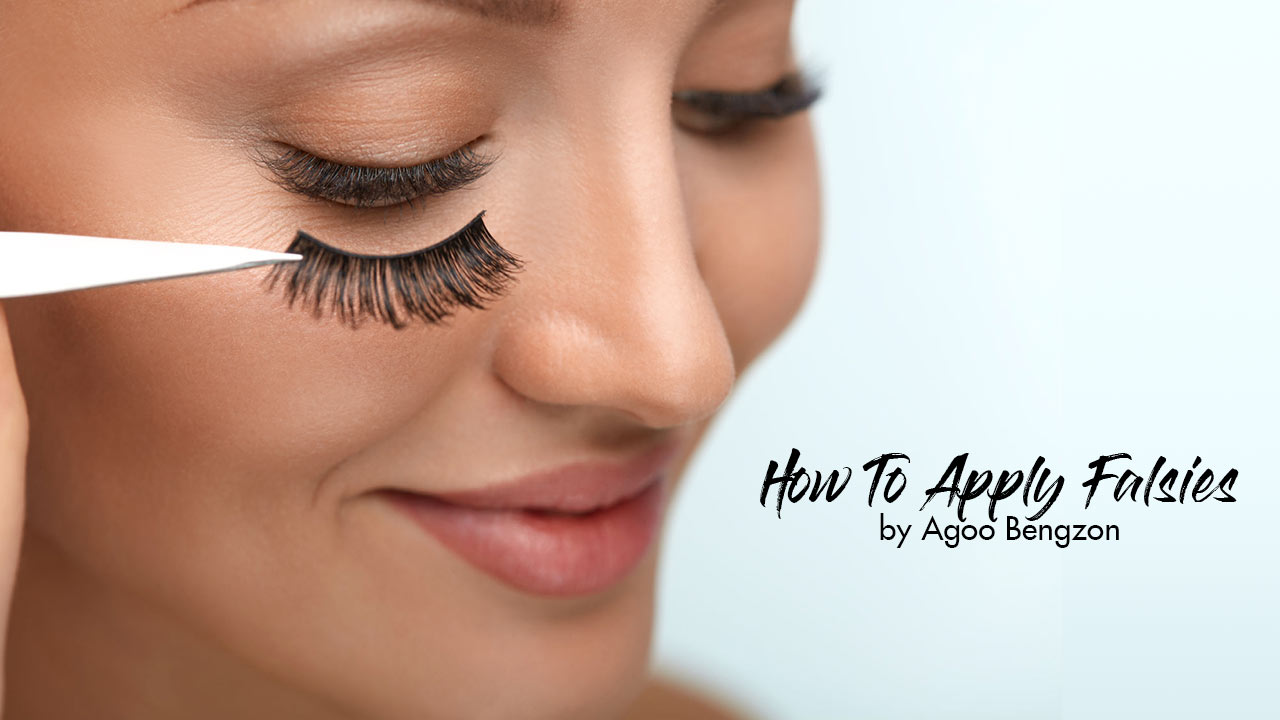 If your mascara just doesn't seem to cut it, opt for false eyelashes. They're a great way to sport lush and glam peepers in an instant.
The mascara market is huge, and although there are tons of products that promise to extend, volumize, and darken your natural lashes, there still isn't anything quite like the allure of false eyelashes. The advantage of false eyelashes is that they're designed in such a way that they give you the lashes you've always fantasizes about—extra thick or winged at the outer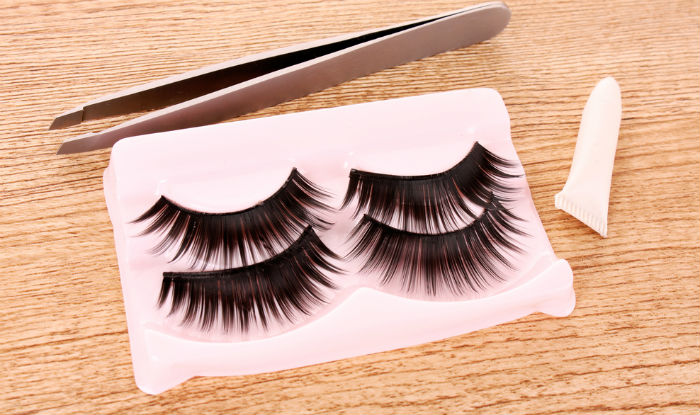 edges. Whatever it is that you fancy, there's a design out there for you.  Another great plus is that they're easy to remove at the end of the day. There's no need to go through cotton pads drenched in eye makeup remover. All you have to do is simply peel them off, and you're done!
Perhaps the only con when using false eyelashes is that they can prove to be challenging when putting them on. Here are a few tips to help you get through this somewhat arduous task: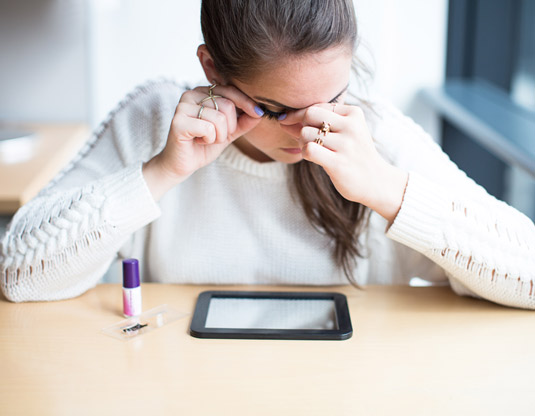 1. Using a handheld mirror on a table, prop your elbows up, and lean directly over the mirror. After you've picked out a pair of fab false lashes, such as those from Bohktoh's Starter Set, P420, prop your elbows on the table, and lean over the mirror. This positioning will steady shaky hands or arms and also give you a better look at what you're doing.

2. False lashes tend to be straight when removed from their packaging, and this makes them more prone to lifting up, especially at the ends. Try wrapping them around the handle of a makeup brush to give the strips some curve. That way, they'll form to the shape of your eye more easily. We love Huda Beauty's False Lashes in Giselle #1, P1380 and Scarlett #8, P1680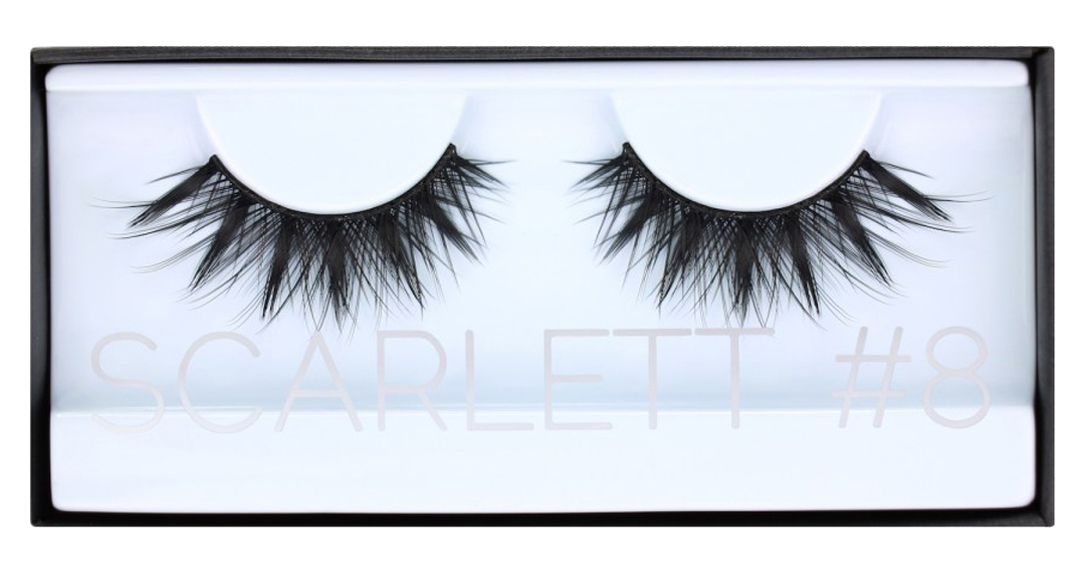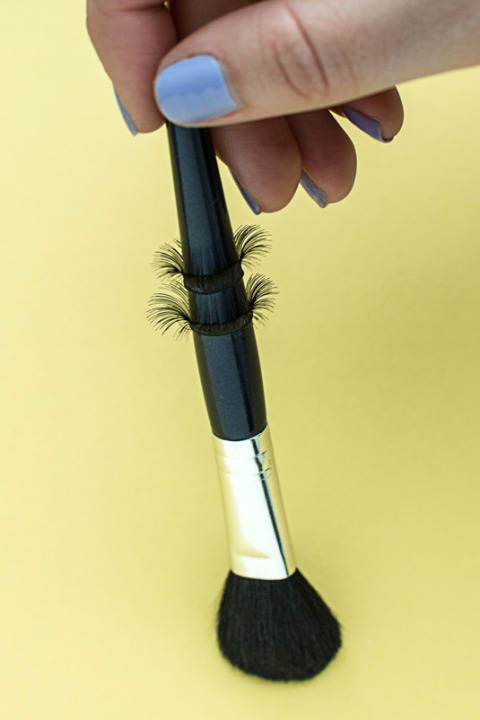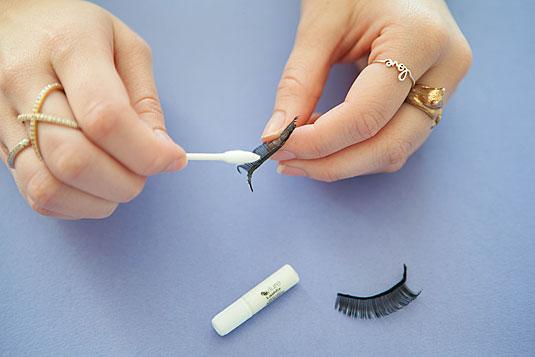 3. Applying glue directly into the lashes can be messy. Try squeezing some glue (Bohktoh's Eyelash Glue, P650) onto the tip of a cotton swab or a bobby pin, and then spread it evenly along the base of the strip. Then, wait a few seconds for the glue to get tacky (a bit thicker for more control), and apply. If you find it challenging to apply glue onto the lash strip, an easier alternative would be to trace your upper lash line with glue, letting it dry a few seconds until it's tacky, and then setting the lashes on top.
4. For easier application, you can cut the lashes into several strips (halves or thirds), then to apply, start with the outer corners and work your way toward the inner corners. Another alternative would be to use individual lashes like Bohktoh's False Lashes, P200 which are much easier to grip, and can be strategically applied only where needed.
5. After you've applied false lashes, use black liquid liner like Kat Von D's Tattoo Liner in Trooper, P1400 to blend the strip with your real lashes-this'll help camouflage any mistakes like glue marks or exposed skin at the lash line.