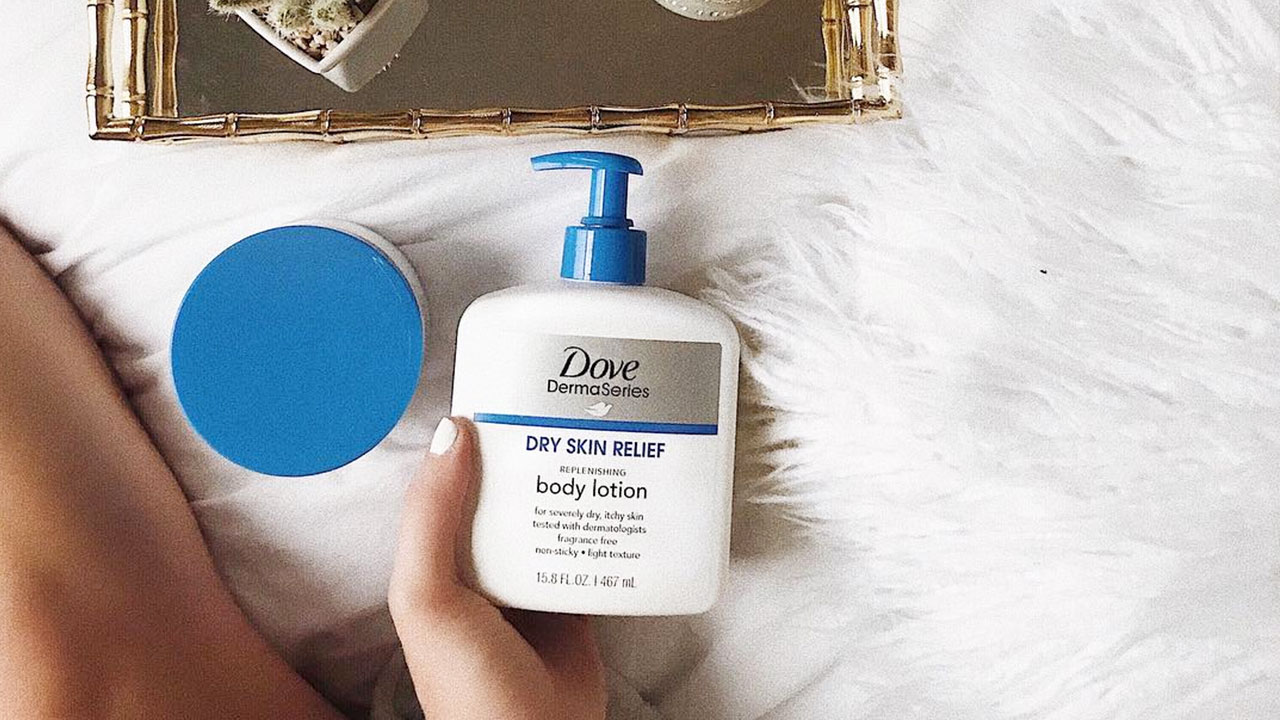 In our family, I'm the only one who (thankfully) doesn't suffer from any uncomfortable skin condition, such as atopic dermatitis or any other allergies. This is why for this particular product review, I decided to use the lotion on my son, Andres, who was born with atopic dermatitis. Some of the symptoms that Andres experiences are: itchiness, susceptibility to flare ups, redness, and occasionally, actual pain and soreness. I applied the lotion on his extremities since those are the areas where he seems to be most prone to breakouts. After he bathed, we applied the lotion liberally, and the immediate sensation, according to Andres was, "My skin feels really soft and isn't itchy anymore!"
According to Dove, the lotion is "enriched with AminoSilk Complex and powerful moisturizers to instantly soothe itchy, dry skin." It's also clinically proven to replenish moisture levels, helps restore your skin's protective barrier over time, making it one of our best body lotions for dry skin.
Texture:
A non-sticky, creamy formula that spreads with ease—you get a soothing feel for all-over comfort.
Fragrance:
This lotion is fragrance-free which makes sense since fragrance is known to have some harsh effects on sensitive or allergy-prone skin.
Efficacy:
I used the lotion on Andres for three days, and the results have been mind-blowing. He no longer complains of itchiness, and sleeps soundly at night because he no longer feels like scratching. His skin is also visibly more hydrated as it sports this sheen it never used to.
Price:
A bit on the high side but considering its miraculous effects on perennially dry and allergy-prone skin, this one is worth it!
Other Lotions You Might Like: