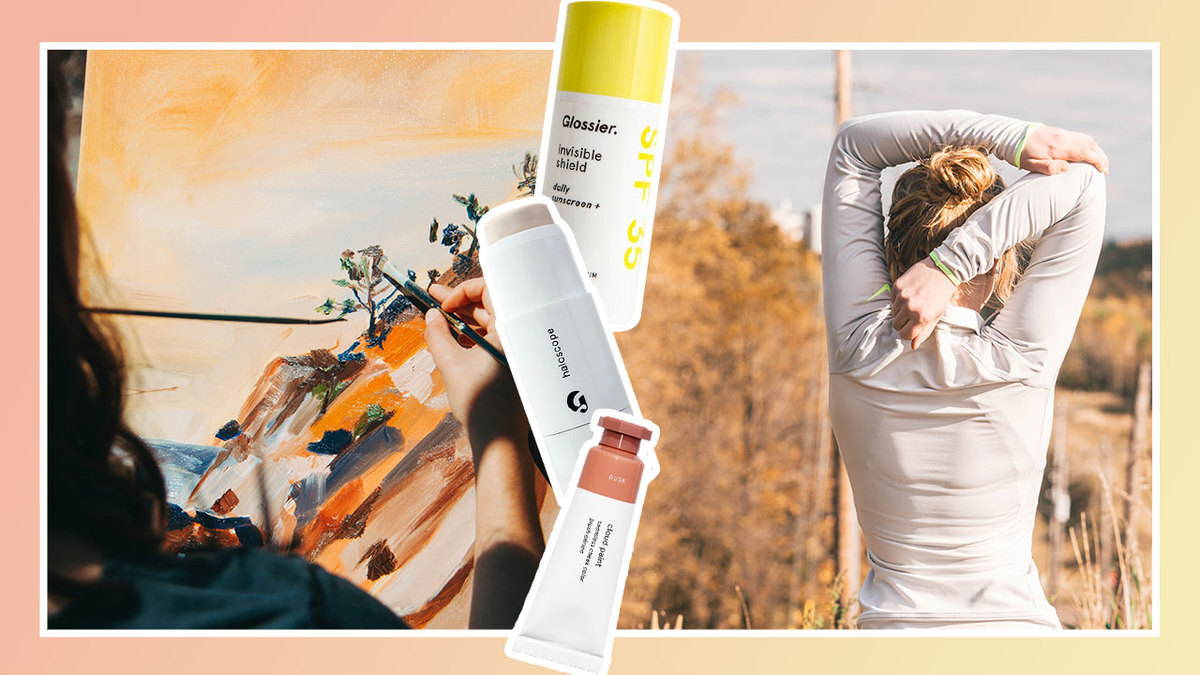 Obsessed with Glossier? Here's how you can mix and match their products according to your personality!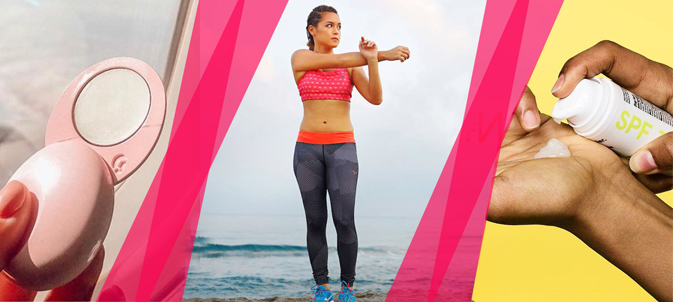 You love breaking a sweat doing your favorite sport or hitting up the gym regularly. You're always itching for activity, preferably one that gets your heart pumping and muscles working, and your friends constantly see you in full workout gear. It's all about that fitness life for you.
Keep yourself protected under the searing sun when you're out and about with the Glossier Invisible Shield. Its SPF35, water gel formula absorbs quickly without the yucky residue. And after any workout session, freshen up with a few dabs of the Glossier You Perfume Solid. Its long-lasting fragrance will keep you smelling delightful for hours.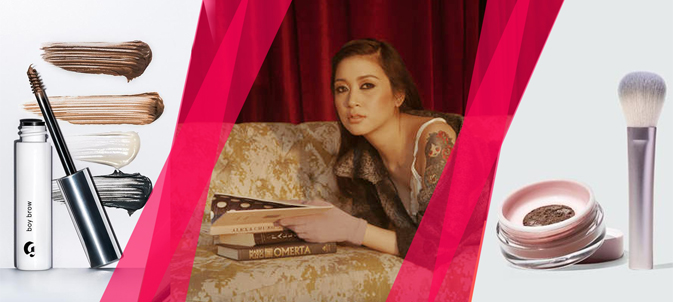 You're a no-fuss kind of girl and like to keep things sweet and simple. While everyone else is club hopping, you prefer a quiet night in with a good book or docu-series. You certainly don't like to spend hours dolling up either and that's totally fine.
Multi-purpose products are a must for your minimalist beauty routine and the Glossier Boy Brow  is one of them. With just a few strokes, it fills, shapes, and fluffs up brows to perfection. Instead of layering on makeup, dust on and blend in the Glossier Wowder to blur away pores and imperfections while still looking completely natural on skin.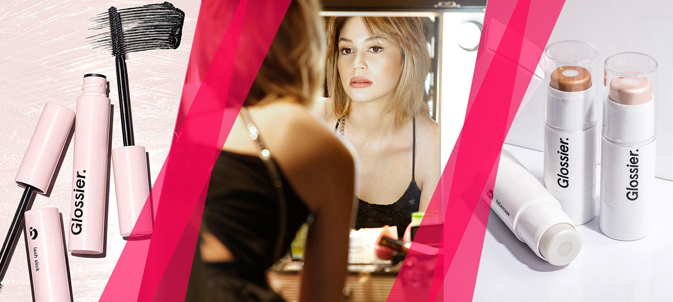 Your makeup isn't just a collection—it's a lifestyle. You love to stay up to date on the latest beauty trends and even try them out on yourself. You can't resist a purchase or two while waltzing through a department store's makeup area and when a friend is in need of a lippie or blush to borrow, they can always count on you.
Whether you're heading to the office or a night out, you're never caugh with bare lashes. The Glossier Lash Slick lengthens, lifts, and curls without the ugly downside of clumping and smearing. Compliment your fun, flirty lashes with a popping highlighter like the Glossier Haloscope. The crystal extracts and vitamin-rich moisturizers within are key for a flawlessly dewy finish.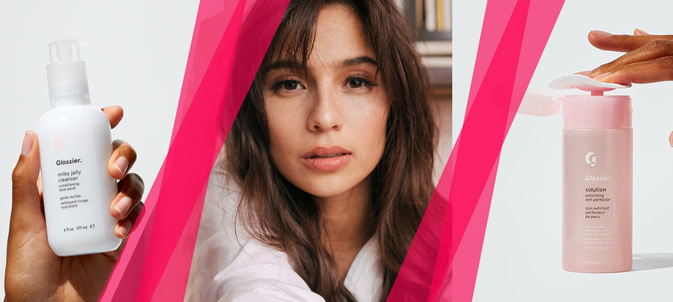 Without a doubt, skin care is your other religion. Every night, you look forward to your meticulously planned out regime and are already wondering what sheet mask to use for the day. In your spare time, you're browsing blog articles or watching YouTube videos about the latest in the beauty world to keep your skin savviness up to date.
A clean face is the only way to start any skin care routine, and the Glossier Milky Jelly Cleanser dissolves both makeup and dirt with ease. Its cream, pH balanced formula makes it perfect for those with dry skin, too. Be sure to slip the Glossier Solution in there before bed. It does it all by helping banish acne, minimizing redness, and shrinking pores just to name a few.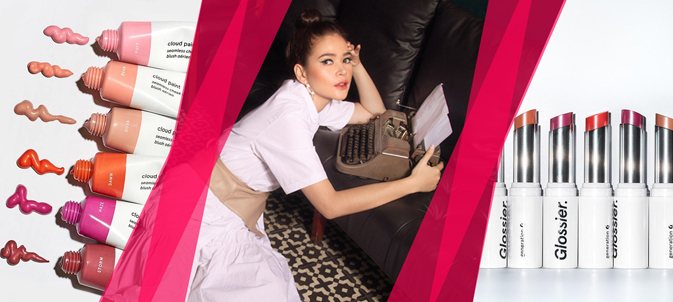 You love color and experimenting with your aesthetic. Nothing makes you happier than getting to let out your creative side, too—either by painting, writing, crafting, or whatever strikes your fancy. While most people hit up the malls during weekends, you like to while away hours at galleries and museums.
Give your complexion that healthy flush and 'pop' with the ultra creamy and blendable Glossier Cloud Paint. This cult-status blush lasts for hours and is even newbie friendly. Then pair it with the Glossier Generation G lipstick that's sheer yet buildable, and keeps lips plump and moisturized all day despite its matte finish.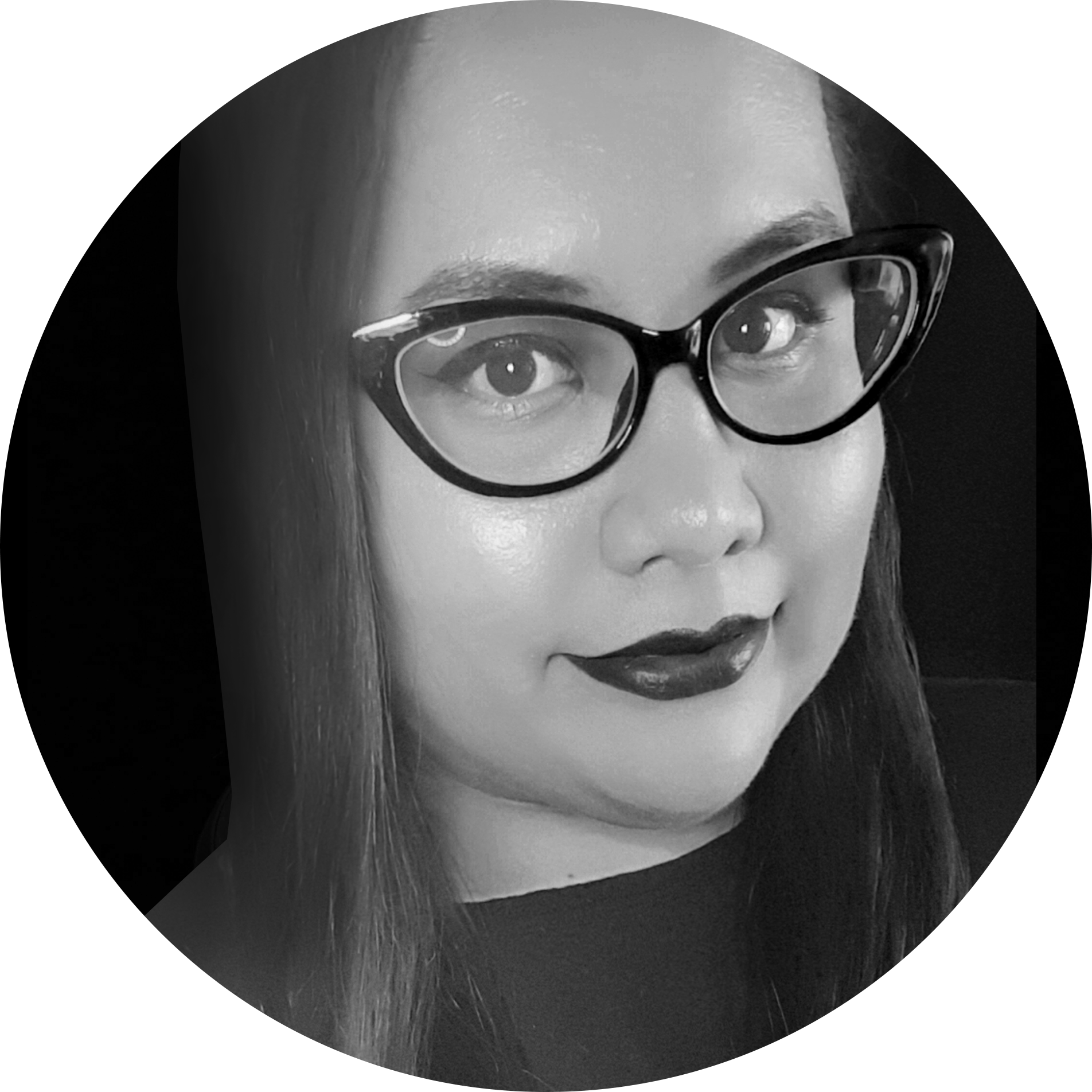 Written By:
Ari Yupangco
BEAUTY CONTRIBUTOR Ari has been blogging since 2012 about all things beauty with a sprinkle of different topics here and there. She loves makeup just as much as she loves almost anything nerdy like video games and comic books, and is big on Japanese culture.
Other products you might like:
No Results Found
The page you requested could not be found. Try refining your search, or use the navigation above to locate the post.