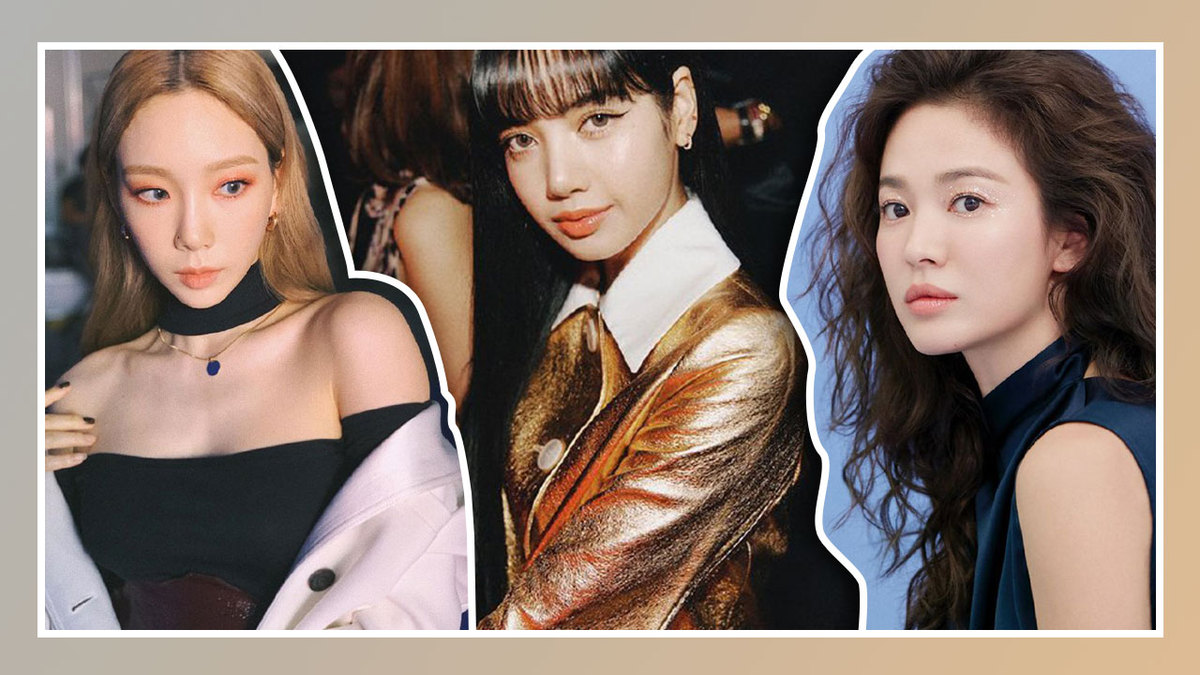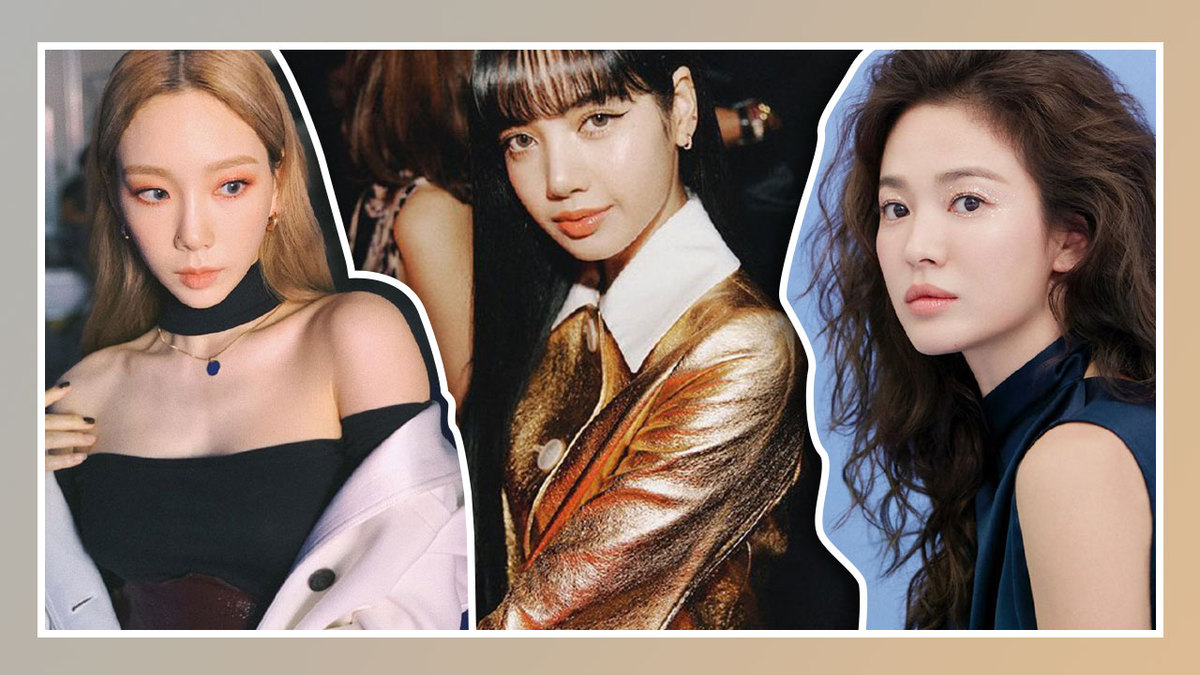 Local brand, Pink Sugar, is your new K-beauty BFF! The brand offers a range of versatile products that you can purchase on Calyxta, and use on different K-inspired looks.
Here are some ideas:
A great day-to-night look is Taeyeon's orange beauty look that matches her blue eyes so well! It's a fresh, glamorous take for a going-out look, and a pop of color to her monochrome outfit, too.
Taeyon's flawless base highlights that punch of orange, the subtle glow on her cheeks, and her matte lips.
Bright and bold pops of red seem to be taking over the beauty world these days, and a favorite look is Shin Min-ah's. Her lips are a perfect pop of rosy red, and you can also see the slight sheen of blush on her cheeks so it's not overpowering. Subtle eyeliner and clean brows complete the look.
SONG HYE-KYO'S GLITTER GLAM
How to create a youthful look? Glitters, pink, and the aegyo sal. Ageless Song Hye-kyo pulls off a super fresh and off-the-moment look, focusing on her sparkly eyes and big hair.
A key K-beauty look is the natural look, which usually sticks to a warm color palette such as blush, orange, nude, and peach. Essentials are a flawless base and a glowy complexion, plus straight brows for that youth appeal.
The girl with bangs rocks in her new black hair, winged liner, and super glowy skin. An ultra-glamorous look like Lisa's requires a flawless base that won't budge and eyeliner that's too fierce for words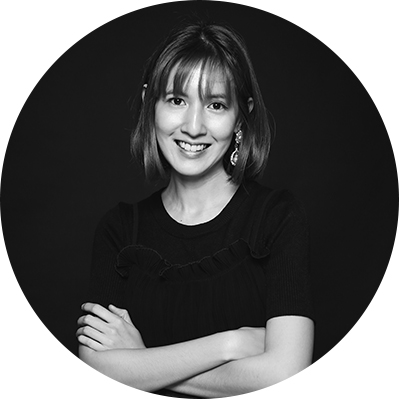 Written By:
Patti Sunio aka Tita Pacita
BEAUTY CONTRIBUTOR
Tita Pacita of www.titapacita.com is a lifestyle, culture, and fashion & beauty writer from Manila. With her wisdom and almost thirty years of life experience, she likes to share what she knows and give unsolicited advice, true to her Tita ways. Her makeup choices are primarily based on instinct, and, believe it or not, K-Beauty.
Other Products You Might Like: