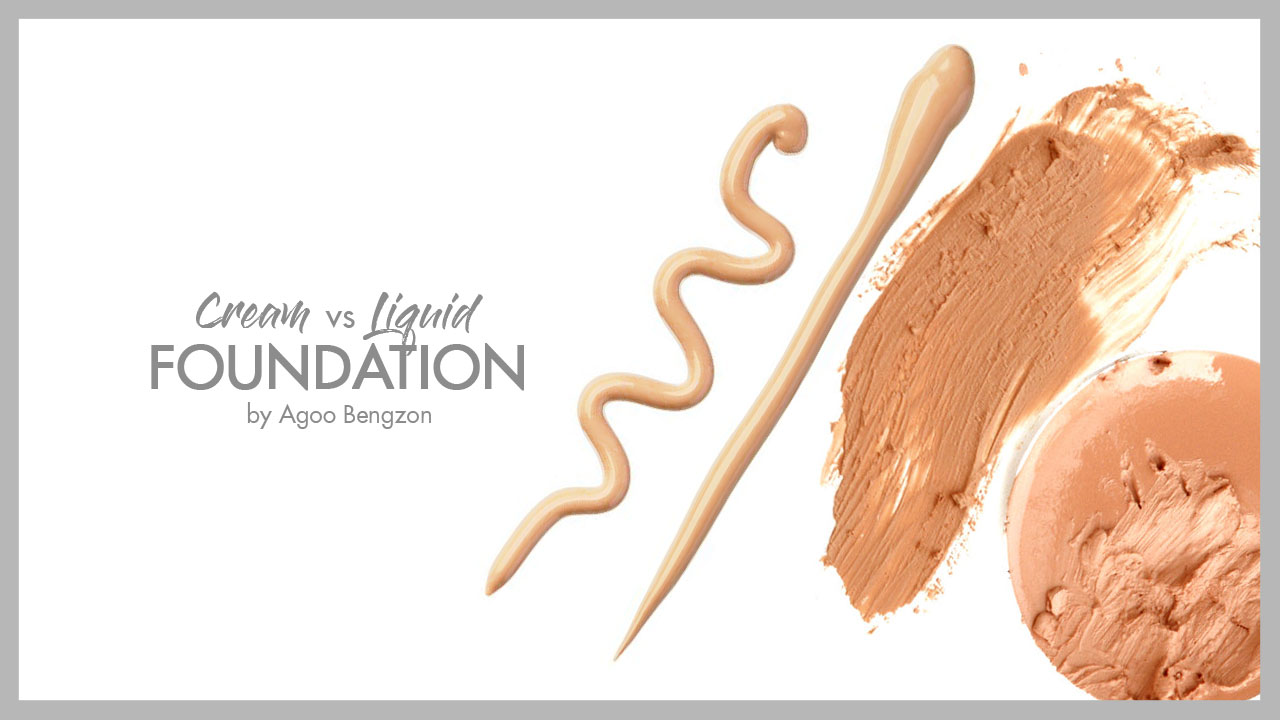 Foundation makeup has one main objective: to even out your skin, and give it a flawless finish. Choosing the right type of foundation is key. There are cream types and there are liquid types, and to beauty newbies, these two may seem similar but they're actually slightly different!
A cream type of foundation will work well for those who want medium-to-full coverage, and have dry skin. Soft cream foundations have a luxurious texture—much like a thick, rich night cream. The only setback? Cream foundations are more prone to creasing, so it's important to use just a tiny amount (a little goes a long way), and blend, blend, blend!
How to Apply: For a sheer and natural finish, use a wet sponge to dab the product all over the face, then blend with your fingers. If you're looking for medium coverage, apply the cream foundation with a brush instead of a sponge.
Liquid foundations offer a variety of finishes (matte, natural, and dewy), and coverage (sheer, medium, and full). So in a way, liquid foundations can be used by a wider range of women with different skin types, and tend to work well for those with combination to oily skin only.
How to Apply: Dab foundation onto your t-zone: forehead, nose, areas beside the nose, and chin—then blend out with soft strokes using a brush. A brush works best for this type of foundation because a sponge has a tendency to absorb too much of the product, leading to lots of wastage.