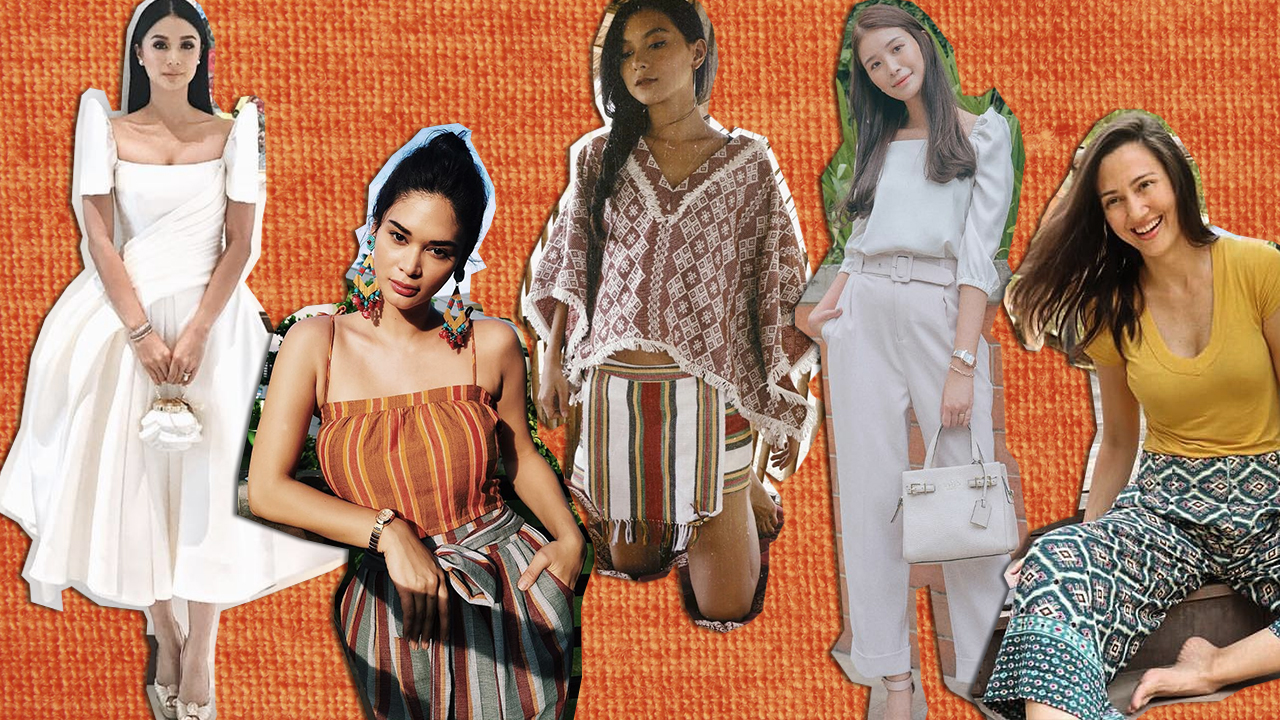 For SONA 2017, Heart donned her signature color while giving a nod to Philippine fashion. By wearing her hair down with a sleek side part, minimal jewelry on her ears and neckline, and no loud colors on her makeup, Heart keeps the attention on her dress while giving her look a modern spin.
Get this beauty look by sticking to brown and earth tones on your eyes and using pinks ever so slightly on your cheeks and lips just for a hint of freshness.
Next time you're having a laidback day with your friends, try ethnic printed culottes. And instead of pairing it with the usual neutral tee, go for bright colors to really bring out the colorful Filipino vibe of the look. We suggest the classic no-makeup makeup look, or do it like Sara and rock it bare-faced! Go all out with the relaxed chic style and just let your hair down. Your best accessory is your gorgeous smile.
If donning colors is more your style, be inspired with Pia's print on print look, topped off with a pair of dangling bead earrings. Take her cue when mixing prints: stick to the same type just in complementing palettes. In this case, she pairs a vertical striped top with vertical striped pants, which keeps the look clean and harmonious. For your earrings, rather than buying from fast fashion brands, look for shops or brands that sell beaded earrings made by actual Filipino tribes. This way you don't just look the part, you're playing the part.
For your beauty style, pulling up your hair in a top knot allows you to show of your earrings. And if your ears are already covered in lots of bright and loud colors, keep your makeup subdued. Just make sure your brows are defined and groomed like Pia's.
Feeling more adventurous? Go ahead, mix any two (or three!) prints together! Just like Rogue who wears native poncho with a woven skirt, or a more modern take on a bahag. Again the key is in the color choices of the fabrics. Making sure the prints are different sizes also helps—one piece should have smaller and finer prints (as in the Rogue's top), while the other can be larger or wider in comparison (as in the skirt).
The loose braid and earth tones works perfectly with this look. Bring out your bronzer for this ensemble!
The semi-butterfly sleeves of Tricia's top works perfectly with her frame as it only comes out as a nod to Filipiniana dressing. All her other pieces and accessories keep the look modern. If you are not going to an event that requires a Filipiniana theme, perhaps a semi-terno is just right. Dainty accessories give off a more minimalist feel, certainly a trait that balances the classic Filipino silhouette.
Tricia's au naturel beauty look can be copped with the K-beauty trend of wearing tints on your eyes, cheeks, and lips. It also goes well with the subtlety of this entire look.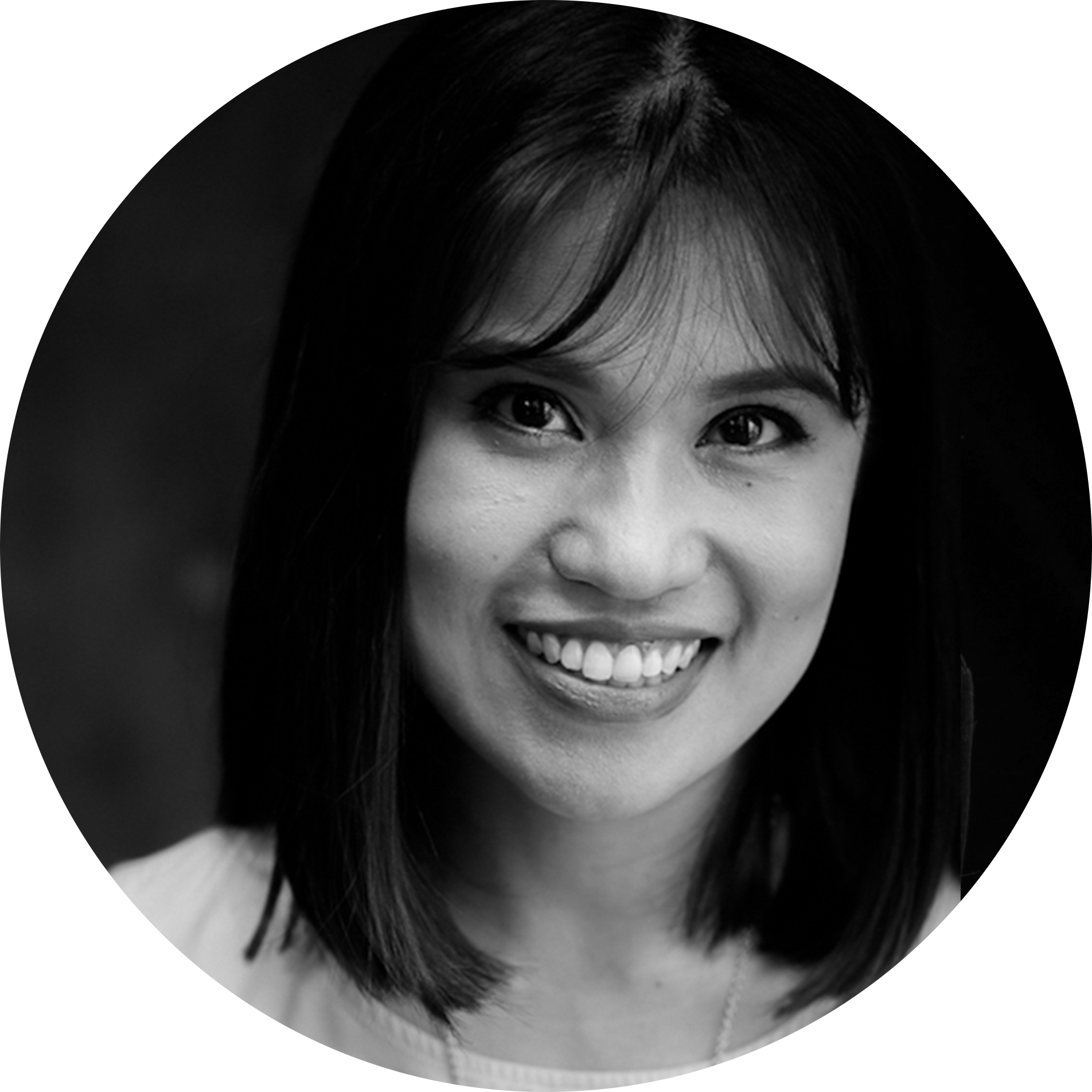 Written By: 
Ronna Bonifacio
BEAUTY CONTRIBUTOR
Ronna Capili Bonifacio is a writer, editor, and columnist covering beauty and lifestyle for over a decade. She now also tries to humorously write about motherhood as a mom of two. Apart from skin care and cosmetics, Ronna's true weakness are books and coffee. You can follow her on Instagram @ronnabonifacio and her blog: www.ronnabonifacio.com.
Other Products You Might Like: