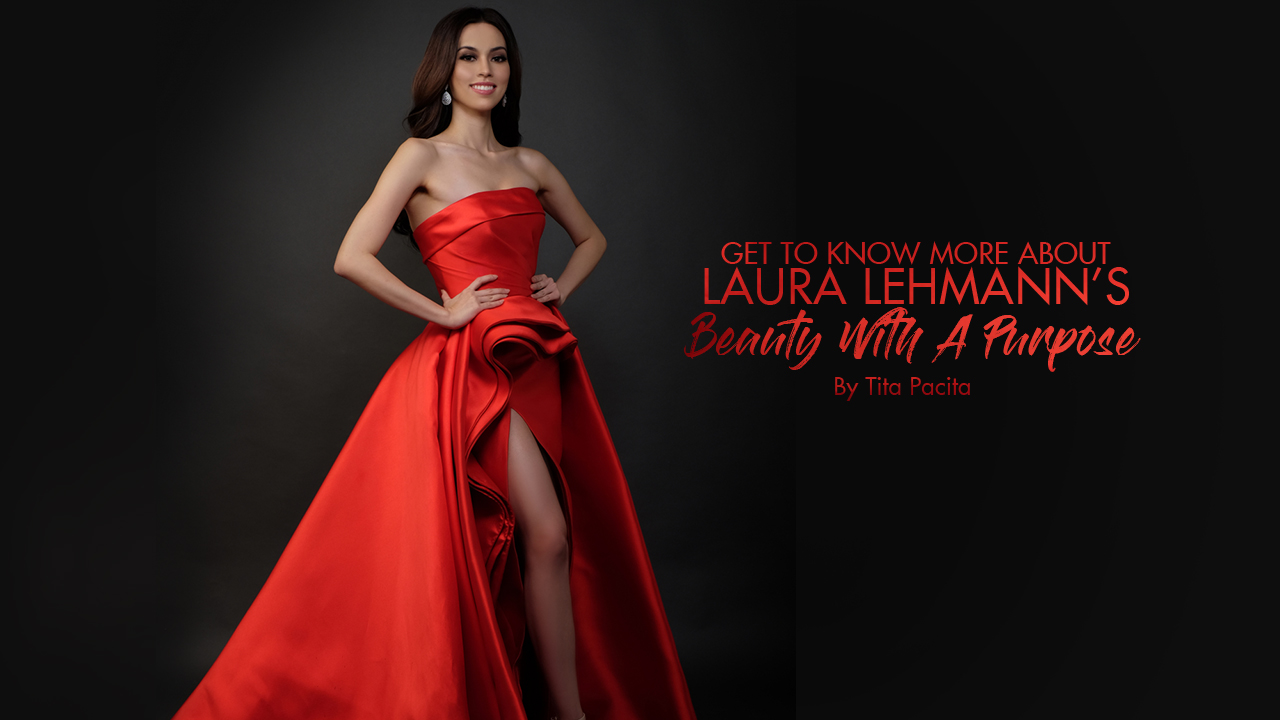 Laura Lehmann goes where her heart leads her, and I think that's beautiful. A psychology student, beauty queen, former softball player, UAAP courtside reporter, TV host, model, and #CalyxtaGirl all at once, it's enough to say that Laura's life direction isn't a conventionally planned out, straight line path.
While peers and fans alike will at once complement her stunning doe eyes, porcelain skin, silky hair, statuesque height, and enviable body, with Laura surpassing every beauty standard known to man, I think it's really the beauty of her heart that makes the world drawn to her.
Little Laura was once told by her mother, "You can be anything you want to be." Spending her early years here in the Philippines, Laura recalls how she was "a tomboy" growing up, and was vehemently active in sports, even becoming part of the Philippine Softball team. You can even read more about this in our first cover story.
It was a scholarship to the prestigious Occidental College in the U.S. (where Barrack Obama graduated, FYI) that made her decide to leave the Philippines, despite a budding career in sports. There, she kept busy studying psychology, neurological science, and Spanish-that is, until another opportunity presented itself.
Laura went back to the Philippines to accept an offer to join Binibining Pilipinas, where she won first runner-up. She eventually claimed the Miss World Philippines title in 2017, and became the first ever Filipina to win the Beauty with a Purpose award at the Miss World competition, which lauds contestants with the most relevant charity projects.
Hers was a five-year plan dedicated to improving babies' condition at the Maternity Ward at Jose Reyes Memorial Medical Center, which services up to 100 to 200 deliveries per month, with most infants born premature or with birth defects, and their mothers unable to produce enough milk.
"I was also born premature," reveals Laura. "The umbilical cord was around my neck while I was inside my mother's tummy," she adds, considering herself lucky to have received proper medical assistance back then. Her history led her to initiate the milk bank at Jose Reyes, to provide babies with sterilized, pasteurized, and properly stored milk; while mothers will have access to mechanical breast pumps.
"I don't know why I was born the way that I was born and why they were born here," she says, of the babies at Jose Reyes. But the reality of the situation has only made her realize one thing: "You don't choose where you're born, but you can choose what you do with your life. We can choose what to do with what we're given, how we act, how we help," she adds.
And at 23 years old, it's remarkable how much she's chosen to make her living years worthwhile (she and actress Janine Gutierrez also gave the nurses at Jose Reyes a day-off!)-and make it beautiful for others. That's our queen, and our Calyxta Girl for this month!