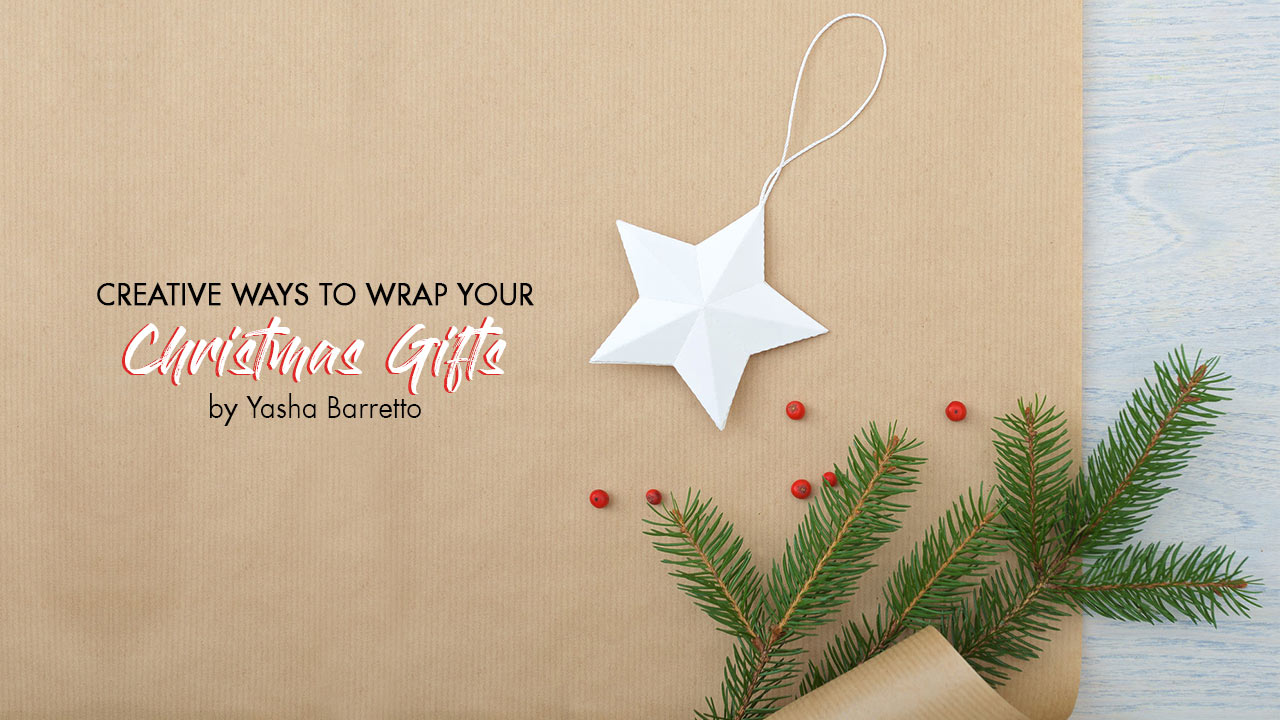 So you've finally finished your Naughty and Nice list for the holidays and have gotten your Christmas shopping over and done with. You know exactly what gifts your loved ones will appreciate getting. While it would be totally easy and less time consuming to just pop all your presents in paper bags, keep in mind that for lots of people, half the excitement of receiving presents is in the unwrapping! So if you want to add an extra dose of love and affection into your gift giving, we've come up with a few creative ways to wrap your presents for your favorite people: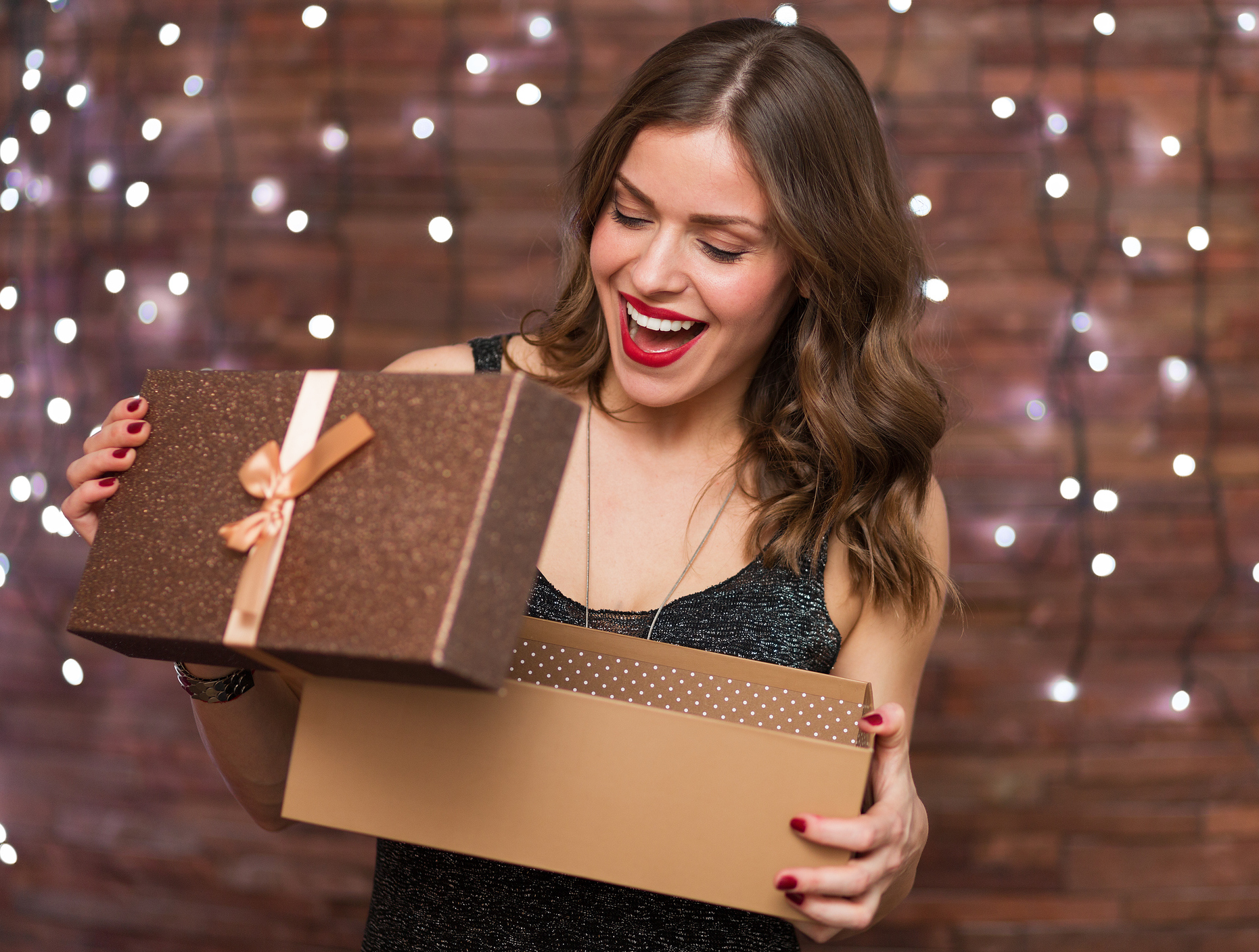 1. Use old newspapers or magazines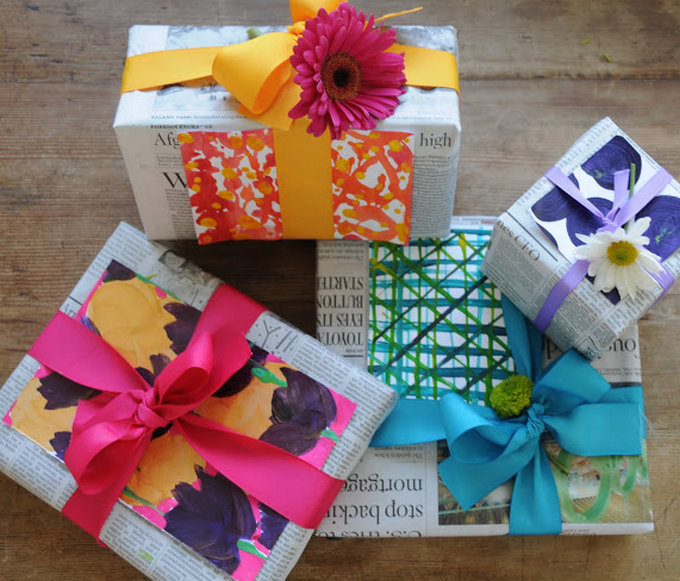 While most of us may have switched to online subscriptions when getting our daily dose of news and monthly mags, we bet you've still got some of those old fashion magazines from years ago stashed somewhere in your house. Instead of letting them waste away and gather termites, use them as gift wrappers! It would be so nostalgic to see all those old fashion and beauty ads or headline news from years ago. If you don't have any old newspapers, you can also buy some in bulk from your local junk shop. Imagine the glee of the gift receiver seeing a package wrapped yesterday's news.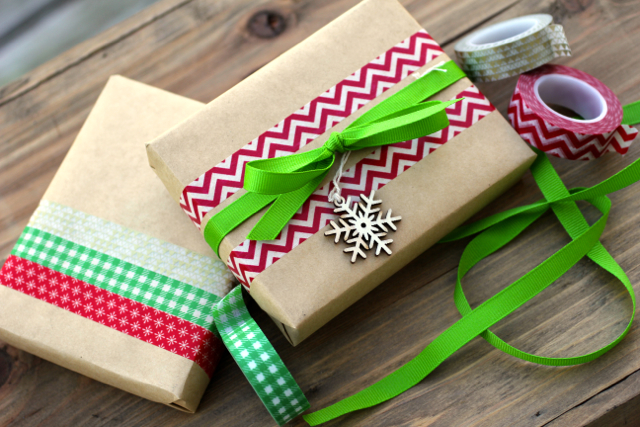 Washi tape is probably one of the cutest inventions of the arts and crafts industry. Grab some old boxes or any plain colored paper gift wrapper and stick these colorful adhesives on them. Mix up the colors and designs for added cuteness! If you want to keep it simple, just use the washi tape to seal the corners of the boxes or the edges of the gift wrappers to add a pop of color to your package.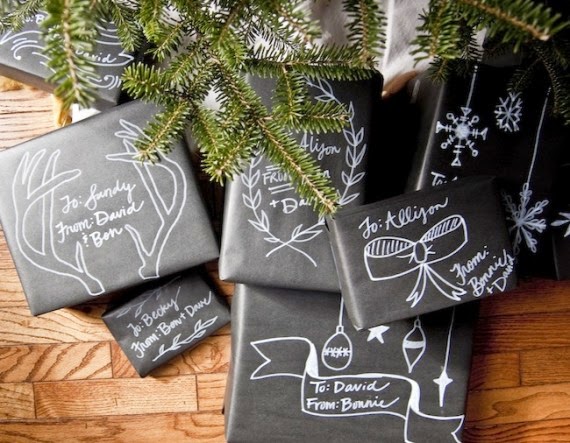 Grab some black craft paper or cartolina from the bookstore along with some white-inked marker. Wrap your gift in the paper and start scribbling and doodling on it! The beauty of this is you can customize your message on each present, and no need to buy gift cards anymore. Chalk is an option, too, but due to its erasable nature, your message might get erased before it reaches the receiver.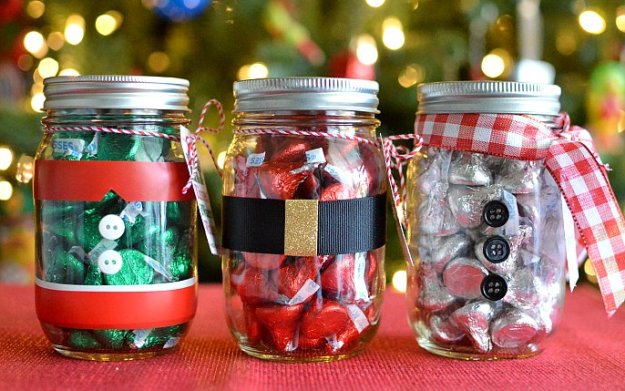 Beyond being jam containers or a cooking ingredient storage, mason jars have evolved into a hip item that can instantly up the cool factor of whatever gift it contains. Decorate it by putting a ribbon on the lid along with a card, or putting stickers on it resembling food labels but with a touching personalized message for the person you're giving the gift to.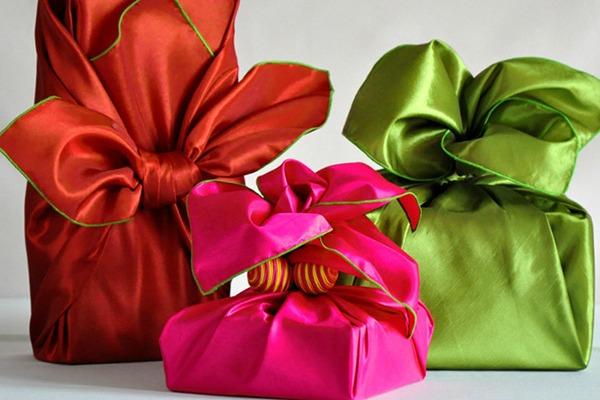 In Japan, fabric wrapping has become an art form called "furoshiki," and there are various techniques and tricks out there to up your wrapping game. Cloth gift bags are not only oh so adorable and handy—they also help conserve the environment! Rather than using paper that will just get thrown out once the gift has been opened, cloths can be used for a number of other things afterwards, such as a hanky, a scarf, or something to wipe dust with. It's almost like giving two gifts in one!