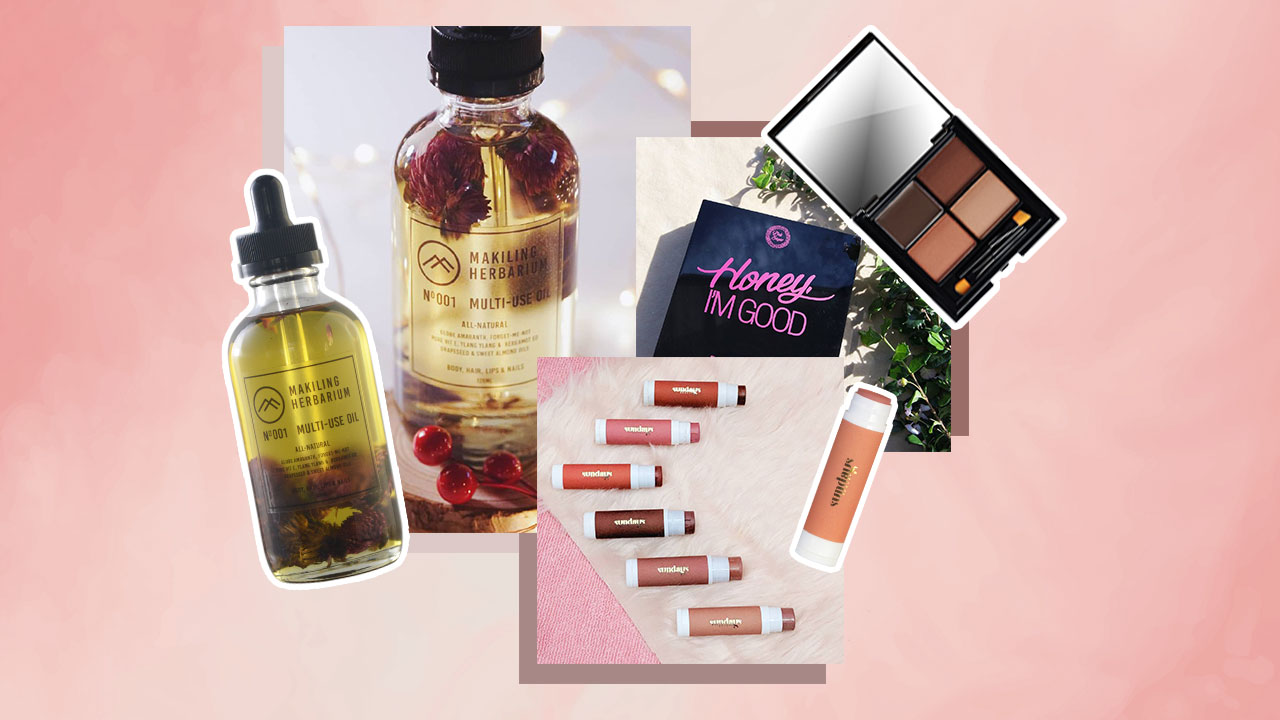 Here at Calyxta, we love products that have different functions and purposes, and help clear up space in our bags. Check out our top picks below!
A do-it-all facial spray is a must in any vanity, bathroom, or purse. This one from Ellana might seem like it's just for setting makeup, but oh—it does so much more. Use it as a quick way to prime skin before actually putting on makeup. It softens, hydrates, and brightens for the perfect canvas. Use it to set makeup after, and spritz away any time of day when you need a quick dose of freshness.
Nothing beats a well-groomed pair of brows and subtly defined, smokey eyes. And you only need one product to get both. Shape your brows with the creamy and pigmented brow wax, and fill in with the brow powder shade of your choice. With a fluffy shadow brush, sweep the lightest shade all over your lids, then define eyes by applying the medium or dark shade along the crease and outer corner.
We all know the cult status behind this little wonder sponge, but did you know you can use it for more than just applying your foundation and concealers? Use it nightly to just as flawlessly apply and blend your serums and creams, promoting better absorption and amping up the effects of your skin care. And instead of a powder brush, next time dip the sponge into your fave powder and pat onto face for an awesome base.
Save tons of space in your kikay kit, and rock a mono look, with a single stick! For lips, swipe on like a pigmented lipstick or dab just within the center and blend to get a gorgeous gradient. For cheeks, dot the product 2-3 times (upwards) and blend with your fingers, brush, or a sponge. For eyes, pick up product using your ring finger or a shadow brush, apply all over lids, and blend away any harsh edges.
Trust me when I say you don't need loads of products for a full and polished #FOTD. Once you've aced your base (foundation and concealer), sweep the lighter shade of this powder eyeshadow all over your lids and define the crease and outer corner with the darker shade. Blend beautifully. Then use the included (and packed with pigment!) balm to compliment the eyes and add a flush of color to both cheeks and lips.
Made with natural Jacaranda Seed Oil and infused with Sweet Almond Oil, one tube of this balm is practically brimming with benefits. Dry skin? Apply a thin layer over face to moisturize and smoothen. Bad hair day? Squeeze a small amount on fingers, or palms, and tame any stray hairs and massage into the tips to condition split ends. Highlighter all gone? Dab along your cheekbones and blend lightly for an instant glow.
We may exfoliate our face regularly, but exfoliating from head to toe is totally important, too. Sloughing away dead skin cells helps get rid of any built-up dirt and other nastiness on the skin and makes your skin care products, like lotion, work even better. Apply water onto the ball, then spread and scrub all over. Leave for 30 seconds before rinsing and revealing cleaner, smoother, and softer skin.
Tame unruly hairs, seal in product, and nourish your brows all at the same time. It may sound too good to be true, but it's no fantasy. Infused with redensyl, a wonder ingredient for hair growth, this gel promotes healthier and stronger brows while also keeping them in place all day. Choose from three flattering shades and comb through your brows generously after shaping and defining.
All-natural, plant-derived ingredients, fatty acids, and vitamins, just to name a few, come together to create one impressive concoction. A few drops are all you need to take care of any problem areas, no matter where they are on you. Reducing wrinkles, improving skin's elasticity, and boosting collagen production is just the tip of the iceberg for this baby.
The search for the perfect tint is over. Lightweight, moisturizing, and super pigmented is the name of the game for this multi-tasker. Swipe on for full, bold color, or create a K-pop inspired gradient lip by focusing product in the center. After, dab or swipe (lightly) on cheeks and blend away with your finger for a touch of added color on your complexion
Coordinating a multi-purpose palette can be tricky, but Maybelline makes it easy. Mix and match eyeshadow colors to suit your mood or the occasion. Add glamorous glow to both eyes and face by lightly sweeping one of the two included highlighters along the tops of your cheeks. With your finger, or a small shadow brush, dab the same highlighter on the middle of your lid and blend away the edges lightly.
Squeezing in essential skin care in your travel bag doesn't have to be a hassle anymore. Minimize the madness with a cleanser and toner in one. Get skin clean with Micellar technology that attracts dirt and other impurities like a magnet. Added French Rose extract, and other awesome ingredients, work to moisturize and refresh your skin, leaving it oh so soft and smooth after.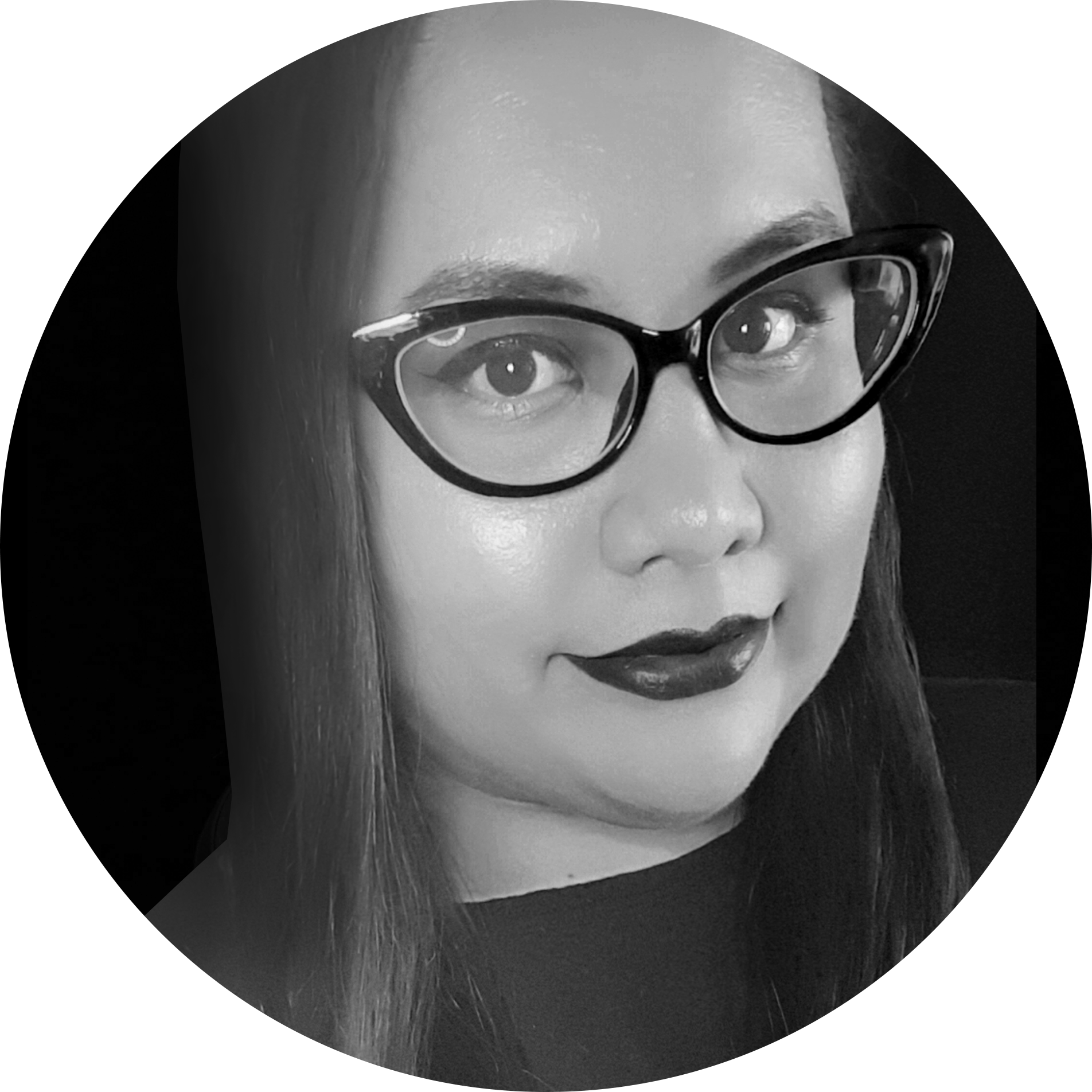 Written By:
Ari Yupangco
BEAUTY CONTRIBUTOR
Ari has been blogging since 2012 about all things beauty with a sprinkle of different topics here and there. She loves makeup just as much as she loves almost anything nerdy like video games and comic books, and is big on Japanese culture.
Other Products You Might Like: