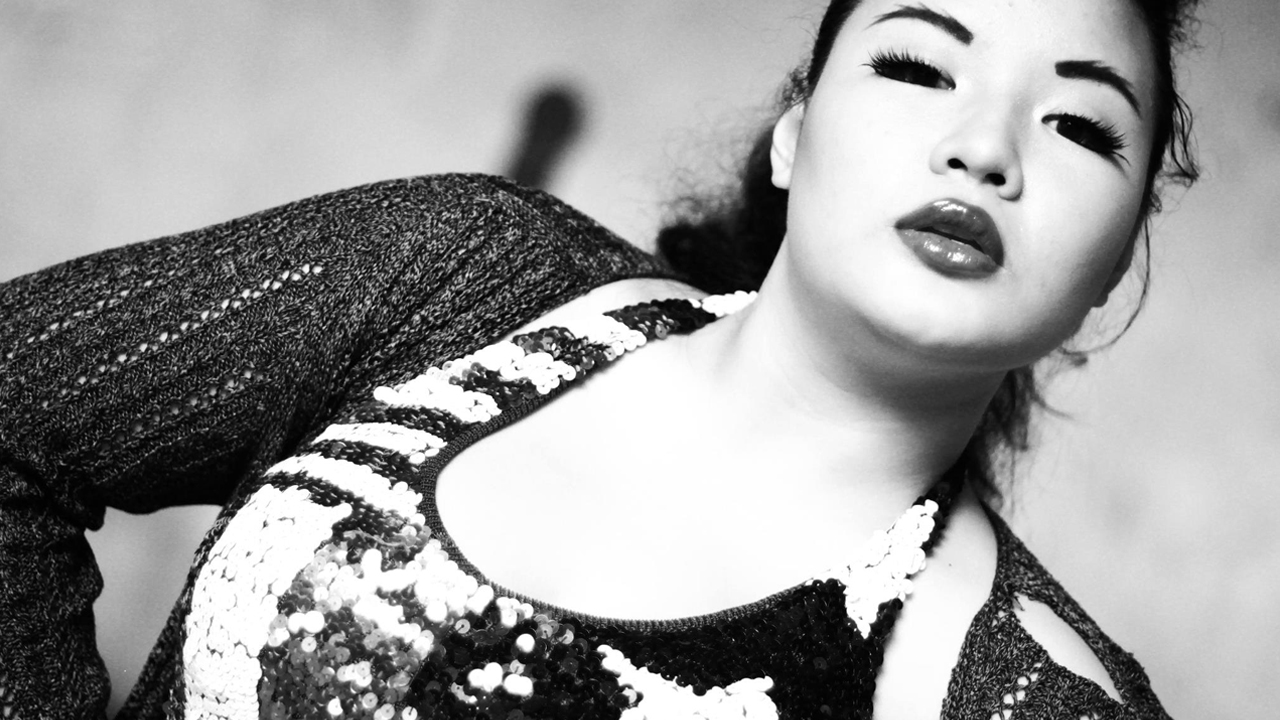 With a quiet voice and a shy demeanor, it's amazing to watch Sylvina Lopez transform the faces of her models into works of art. Specializing in traditional and airbrush beauty, avant garde looks, body painting, and basic FX makeup, the BS Psychology graduate from Ateneo de Manila University ventured on a career path that was slightly remote from the course she took up.
Instead, she's self-taught (which proves just how gifted she is) and practices as a freelance makeup artist, where she's done a variety of looks for events, theater, film, and fashion since she graduated in 2013. Having done editorials and features where she has worked with top local publications like Preview, Candy, The Philippine Star, and MEGA Magazine, not to mention being booked for commercial projects for brands like Globe Telecom, Ayala Land, and Belo Sexy Solutions, she remains her introverted self and stays grounded despite being one of the most in-demand makeup artists of today.
How did it all start for you?
I've always been really fascinated and infatuated with makeup, obsessively watching movies that had amazing makeup, and just constantly flipping through magazines and makeup books. I never really thought I'd be able to make it into a career. I just started doing it in college, and then I just kept falling in love with it more and more.
What do you love most about your job?
I love the creativity, collaboration, and unique intimacy it provides. Also, I love the chances I get to travel and that there is never really a routine.
What do you love most about makeup?
I love that it's a vehicle for pure expression and transformation. Anyone can use it and use it in whatever way makes them feel good.
Is this the career you've always wanted to pursue?
I think I always fantasized about making it my career but I really wasn't sure if it could be a reality until I found myself in the middle of it and just so in love with it. It was a bit strange because I grew up with parents who are both doctors and it just seemed like being an artist of any form was really something I couldn't make a living off of until I worked to make it happen.
Name three projects you're really proud of?
* The Asprey Campaign, where I had to do intricate body paint on hands. I wasn't totally sure I could pull it off and it really pushed me as an artist.
* The OS Capsule Collection Campaign. It was just wild and so, so fun to do 3 full characters.
* The time period when I did a lot of Candy Beauty editorials and Scout cover and editorials—the editors I was working with were just so trusting of me and what I could bring to the table.
What is the best advice that you've received about makeup?
Wear makeup that makes you feel good, no matter what it is.
Other than makeup, what are your other interests/hobbies?
I've always been into art, and I love sketching and painting. I'm also a DIY lover. I love music, movies, books, thrifting, and food. Just a bunch of small, fun hobbies.
What do you do in your spare time?
I just love to create. It's when I feel the most alive and filled with wonder. I love crafting, brainstorming makeup looks, painting, hanging-out, and eating. I also love just looking for inspiration in everywhere.