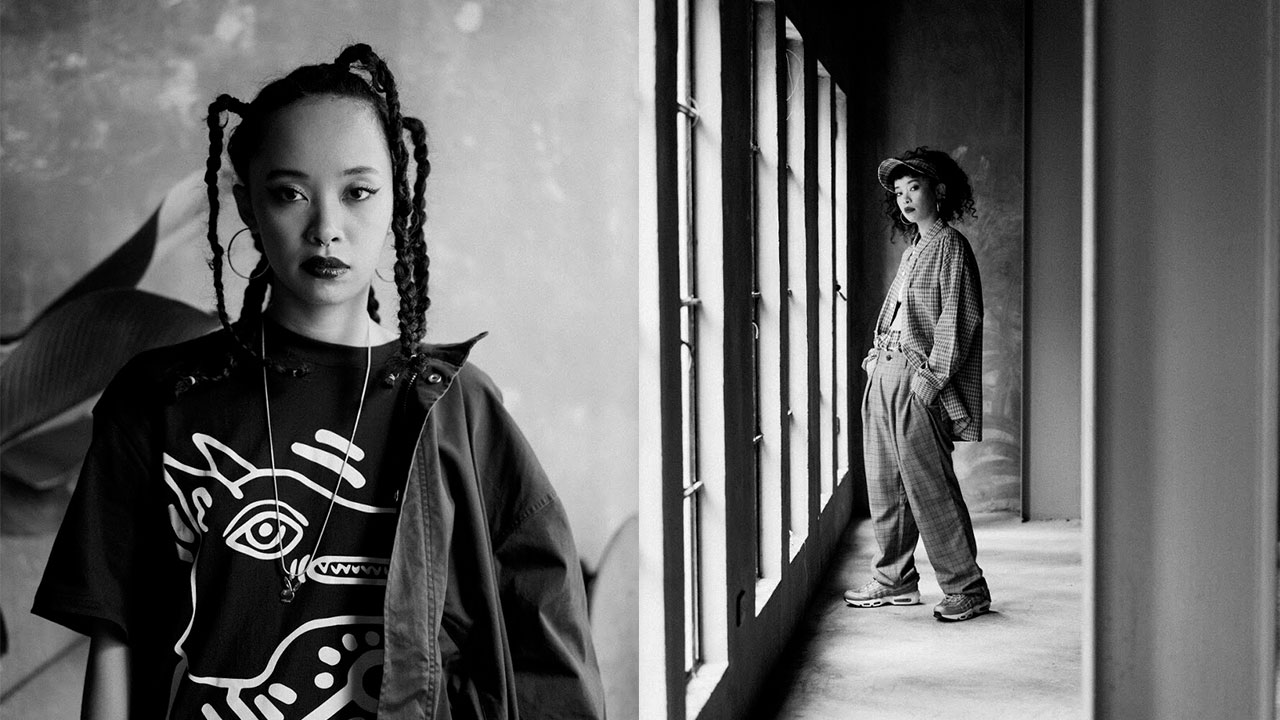 Clad in a leopard print bucket hat, yellow overalls, and sunglasses, Florian Trinidad (or "Flo") walked in the room with swagger only a stylist could carry—well, that and a bulky suitcase. Watching her unpack the clothes was a fashion enthusiast's dream; her collection of split colored tops, extremely long-sleeved denim jackets, and cut clothing were a refreshing breath of avant-garde in a society filled to the brim with basic wear.
Having styled for us in a previous #CalyxtaGirl shoot with Jess Connelly, we knew to expect her signature edgy nonchalance—the perfect fit for Issa Pressman's label-free style and beauty, as well as Calyxta's first ever cover shoot done predominantly in film by the talented Erwin Canlas. With inspiration deeply rooted in hip-hop, Flo's fresh take on street style was the clear choice in our one-of-a-kind cover girl shoot. Read more on her style journey below!

How did it all start for you? When did it all start?
I think my earliest memory of wanting a career in fashion was when I was 5 or 6 years old. I remember drawing colorful big-eyed stick figured girls in my "creations," putting my name and home number, and leaving them in random areas in the hopes of one day being discovered and funded. Good thing I left out our address! Hahaha!
How long have you been styling?
I've been getting small projects since I was in fashion school in 2011, but I've committed to it for about 2 years now.
What do you love most about your job?
I love everything about it, but I would say my most favorite part would definitely be when everything comes together in shoots. That's where all the magic happens.
What do you love most about styling and putting together outfit looks?
I love how the simplest edit can change the whole look and surprise me every time.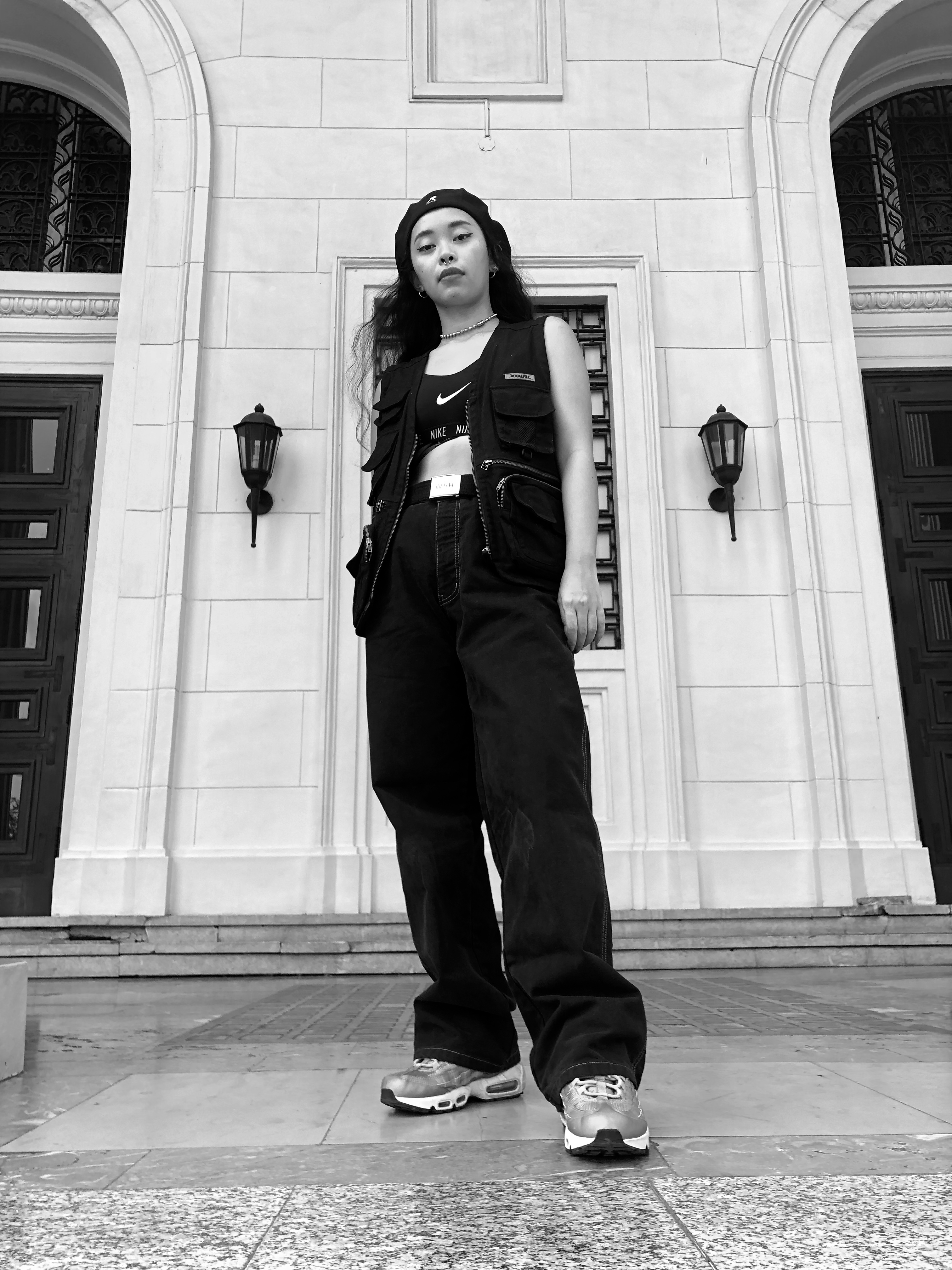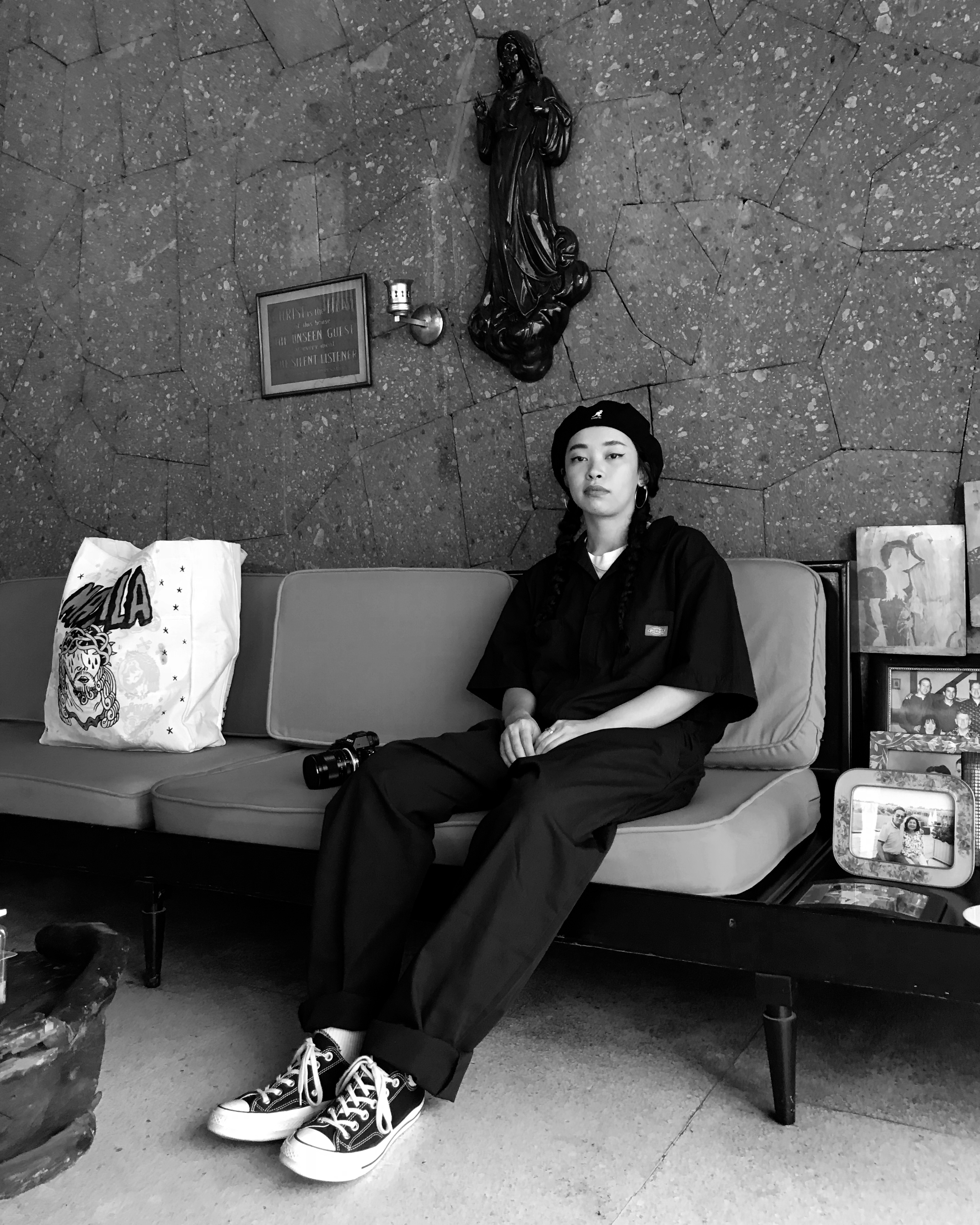 What would you say is your signature style?
My style is heavily influenced by the music, magazines, and the people I grew up with. Hip-hop is a huge part of it, so you can definitely identify my style as very street and fun.
Where do you get your inspiration when styling?
Inspiration usually comes from a lot of social media scrolling, watching old movies, and checking out the latest trends in fashion shows. The Internet is a very powerful thing.
What do you believe is the best accessory?
Confidence! But if you want something material, then I'd say good shoes.
Is this the career you've always wanted to pursue? Why? Why not? 
The plan was to be a designer (and I'm still not crossing that out on my list of goals), but along the way, I realized that styling was more of my strong suit and can help me get funding for my sustainable brand one day.
Name your favorite projects so far.
● Project: Globe Telecom "Do More Everyday" Commercial
I enjoyed this commercial project in particular because I got to do street looks on the young talents. Not to mention the output was not your typical "commercial" video. You can check it out on YouTube!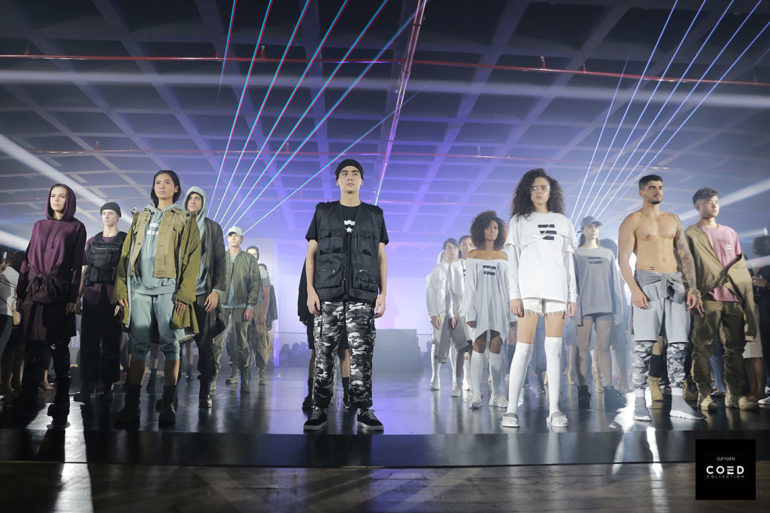 ● Project: Oxygen's Coed Fashion Show
This was the first big fashion show I got to do with the brand. I love how they always give me and my team their full trust, not just with the outfits but with creative direction as well. Plus, I got to style Sporty and Rich's Emily Oberg, one of the big names in the streetwear industry.
What is the best advice that you've received about styling?
Never hesitate to edit.
Other than styling, what are your other interests/hobbies?
Thrift shopping, watching Netflix, taking photos with my film cam,
collecting stuff from the 90's, and cleaning anything and everything—I can
help you organize your closet like how Kim did it for Paris! Hahaha!
What do you do in your spare time?
If you don't find me sleeping, I'm probably either organizing my stuff or
working on other projects. I'm a very chill workaholic—a Taurus.
Beauty Bio
a. Skin Type: I'd like to think I'm Morena, but I'm normally a little
yellow.
b. Hair Type: Thick, curly, and wild
c. Can't live without: Eyeliner
d. Favorite Calyxta Find: Every The Ordinary product they have. It works wonders for my skin.
How to Contact
a. Phone Number: (02) 5316042
b. Mobile Number: 0917 1342408
c. Email: [email protected]
d. Website: Still working on it, but you can find my works on my IG
portfolio – @flo.styledthis
e. Instagram/Facebook/Twitter: @floriantrinidad