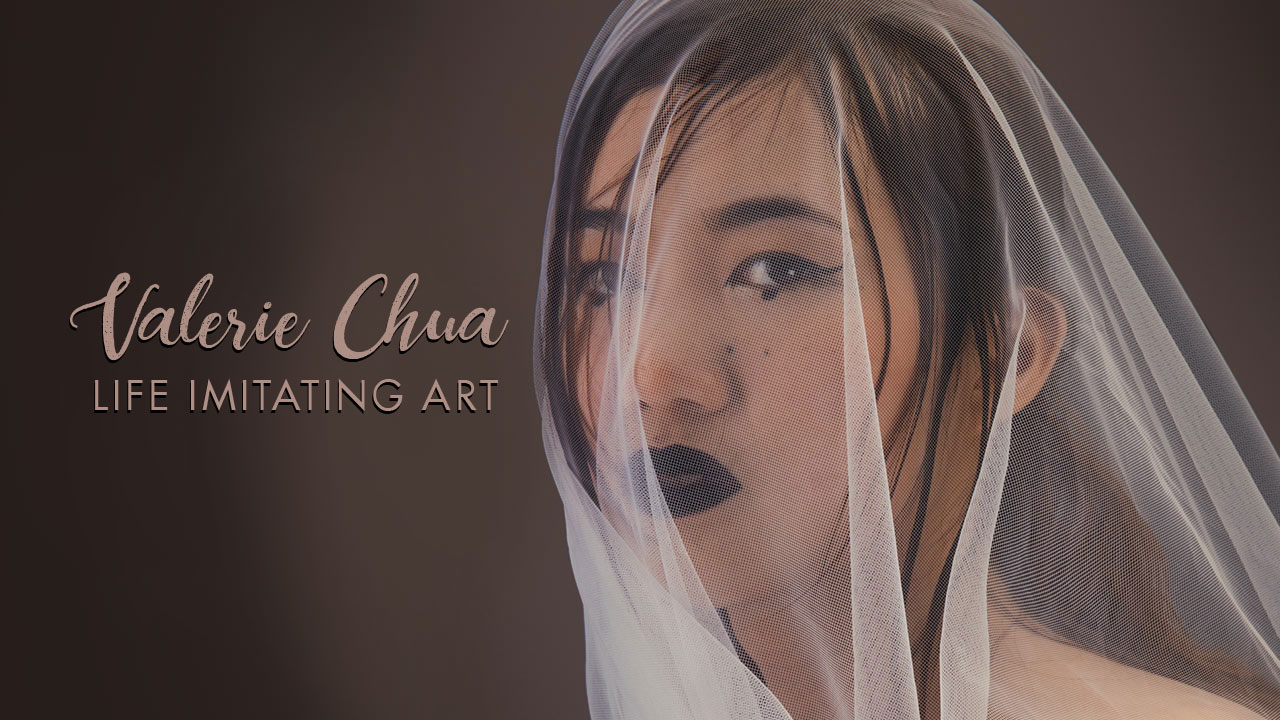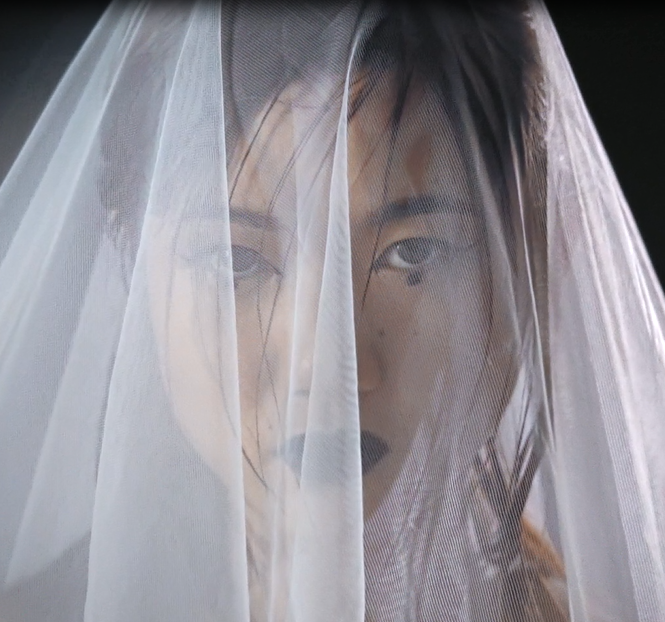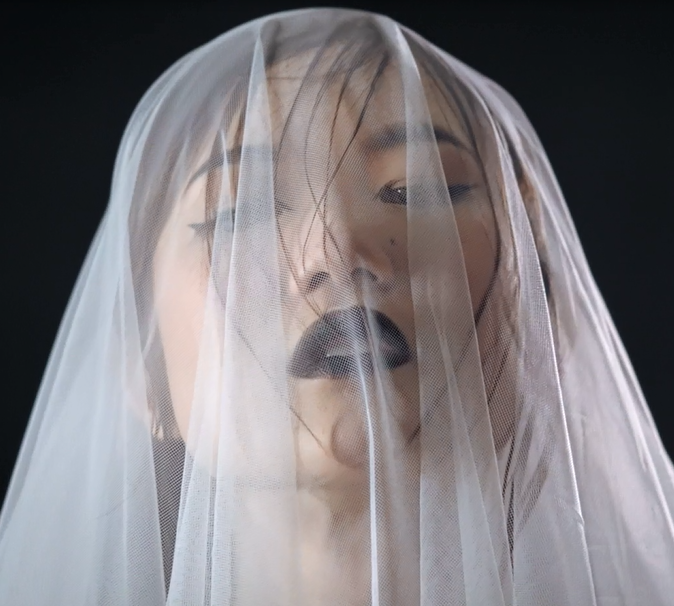 To let your life imitate your own art is to understand that somewhere in that representation is a deep and personal connection of the artist and the ideas that he or she concretized. Art is easily defined as the expression of one's self and the experiences and learnings one goes through to be able to form a masterpiece that others can relate to, and that reflects the culture, environment, and society one lives in. Often, we're led to believe that it's the other way around—that art is inspired by what happens in life. But when you take the thoughts and emotions evoked by a single artwork, and recreate and apply these into everyday life, one can surmise that the idea of life imitating art is perfectly acceptable.
Whichever side you believe, the idea of imitation comes from the concept of relating a piece of fiction to the world. And in this month's special issue highlighting Beauty and Art, we did exactly that—we took the artist and transformed her by using the objects in her artworks as inspiration—putting her on a pedestal, and capturing different sides of her that we don't always get to see on a regular basis.
If the name Valerie Chua rings a bell, it's because she's become one of the most recognized and sought-after artists that the country can boast on an international scene, having been featured on both local and international magazines such as Preview, Rogue, DPI Magazine Taiwan, Red Tricycle USA, and Designare Singapore, and doing commissioned works for renowned clients like SK II, Clinique, and Christian Louboutin. Learning about her creative process and how she feels towards her art was something I got to excitedly relate with, coming from a Humanities course as well.
Read more about Valerie Chua in our first cover story, where she talks about how it all started for her as an artist, her transition from watercolor to oil, and her favorite artworks and artists.
How did it all start for you as an artist? And when exactly did it start?
Hmmm…it was in college. Around 2nd year college. I was entering a Marketing degree but at that point, I was sort of bored in school. I was the studious type who got good grades and was always in the library. But for some reason, I got tired. So I started drawing on my handouts instead! Every day, I would bring a new art material to try until one day, I had watercolors already in the library. It sort of started from there.
Ever since, I really liked graphic novels. I like the covers, and a lot of artists' covers, they're mostly illustrations. Sometimes, they do ink and watercolor and I like that sort of style. So I tried to do that in school, and I felt that I wanted to be an illustrator eventually and do comic book covers. But my skill level wasn't there yet. So it started from there. When I graduated, I graduated from Humanities. I shifted to Humanities from Marketing. I just kept drawing and drawing, and I kept posting it online. Until one day, a creative agency was able to find my work online. They were the first people who hired me, and it was a really good commissioned work. After that, other people also saw my work online and the commissioned work just continued afterwards.
So everything started online?
Yeah.
I bet even as a little girl, you already had the talent to just draw. Did you look up to anyone then?
Yeah. I have a cousin—she used to always draw before, then I would copy her. She had a fascination with drawing dolls that were very triangular, so I would just copy that. And then later on, she had Sailor Moon artworks and I would even trace it.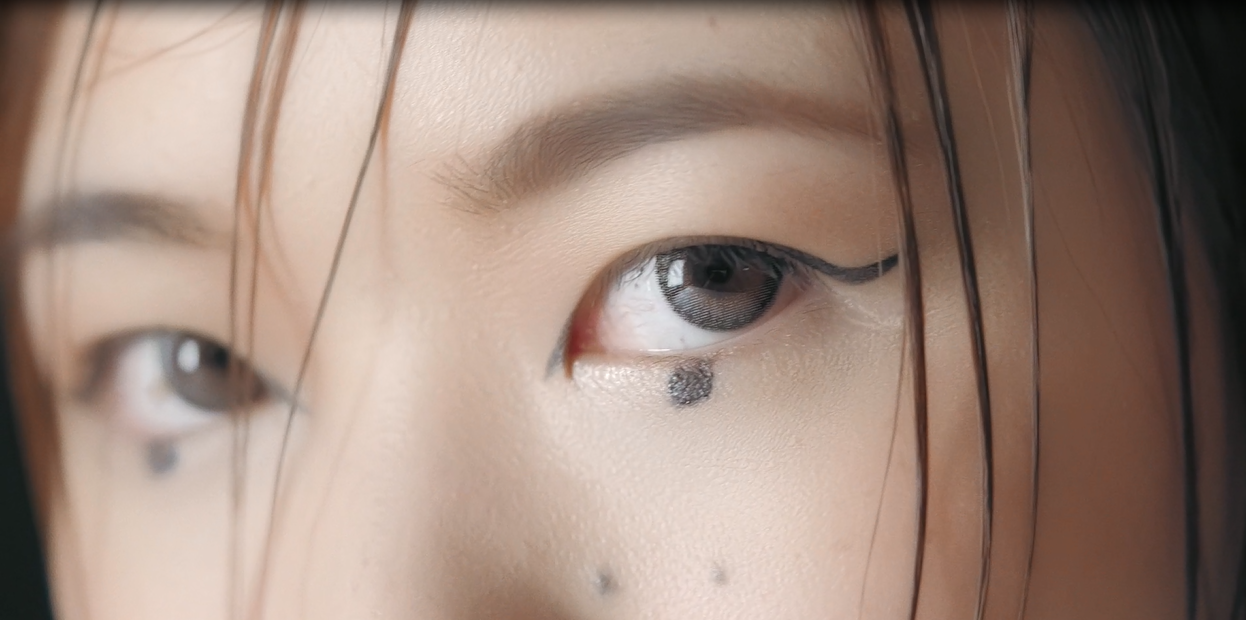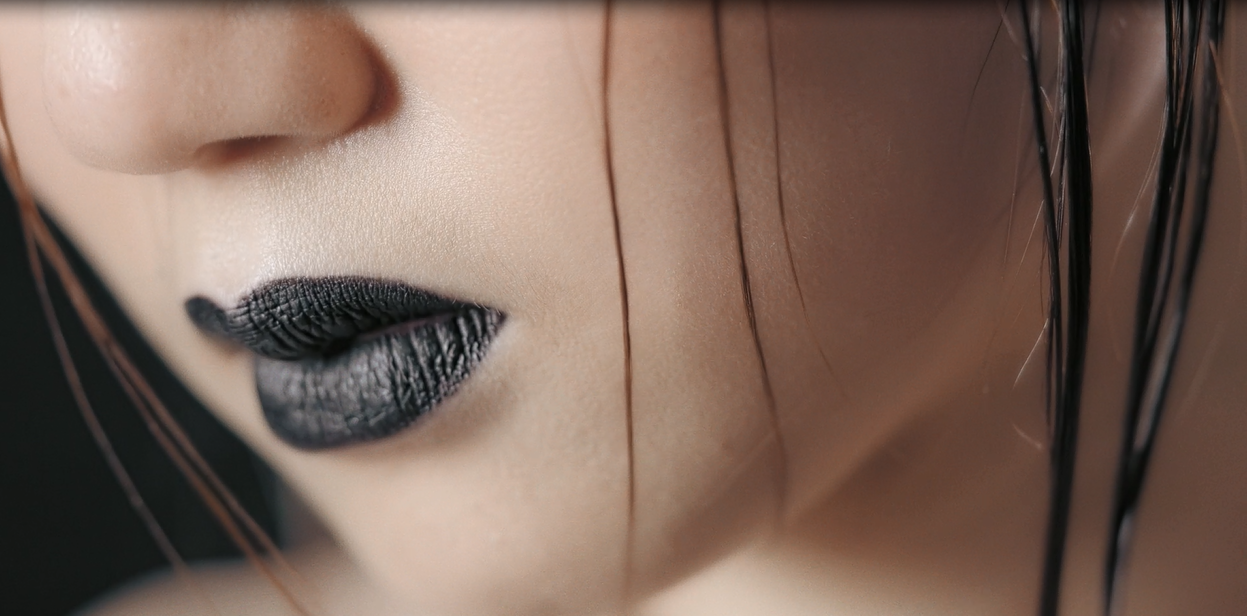 What do you love most about painting or illustrating?
Trying to come up with ideas, and bringing ideas to life. What I like about it is the challenge, because you need to concretize an idea—and for me, that's a very hard thing to do. How to visually concretize an idea. I enjoy the challenge of doing that.
How would you describe your signature style?
For my watercolor work, very ethereal and soft. Very comforting. For my oil paintings, very different. It's very heavy. But in some way, it's still about comfort. Because my work as a painter, I usually explain it to people who ask about the paintings—I always say that it's about history, it's about knowledge. How people gather information, and they try to twist this information in order to make it comfortable for themselves. This is just information that you gather, and since you don't know the complete information about the history of it, we try to fill in those gaps with things that will make you feel comfortable about the information.
What would you say was your first big break? Would it be when the agency discovered your work or is there something bigger than that that you'll always remember?
I guess my work for SK II. That was the biggest. That was my biggest client. Because it was an agency from Singapore who contacted me. Though the actual work was never published publicly, because they used it in-house. But for me, that was the biggest. I had Skype call conferences and everything. It was my first time to do that. And in terms of timelines, they required 17 illustrations, which I had to finish in one week. So that was also my most fast-paced work.
Did you get to sleep?
Yes, I was able to. Maybe 3 to 4 hours a day. (laughs)
Among your artworks or paintings, which one would be your favorite? And why?
I guess the more recent works, because I feel like it's something that I never thought I'd be able to do. When I was transitioning from watercolor to oil painting, I had a really hard time adjusting because oil is very different from watercolor. Before, when I started out, my ideas weren't very—like it was harder to translate the idea because you're not in full command of the medium. But recently, I think my works just became stronger because I kept pushing it. So for me, the recent works—the ones I've exhibited this year, those are my favorite ones.
Is it the same for artists—like for me, coming from a Creative Writing course, we did a lot of writing in college. So sometimes, I look back at some of my works and I cringe and ask myself why I wrote it. Do you feel the same way as an artist?
Yes! It's the same! It's the same that you always look at your older works and then wonder why you did it. But mostly, I think about the skill. Back then, I'm like, "Wow, this is really bad work. I can't believe people liked this."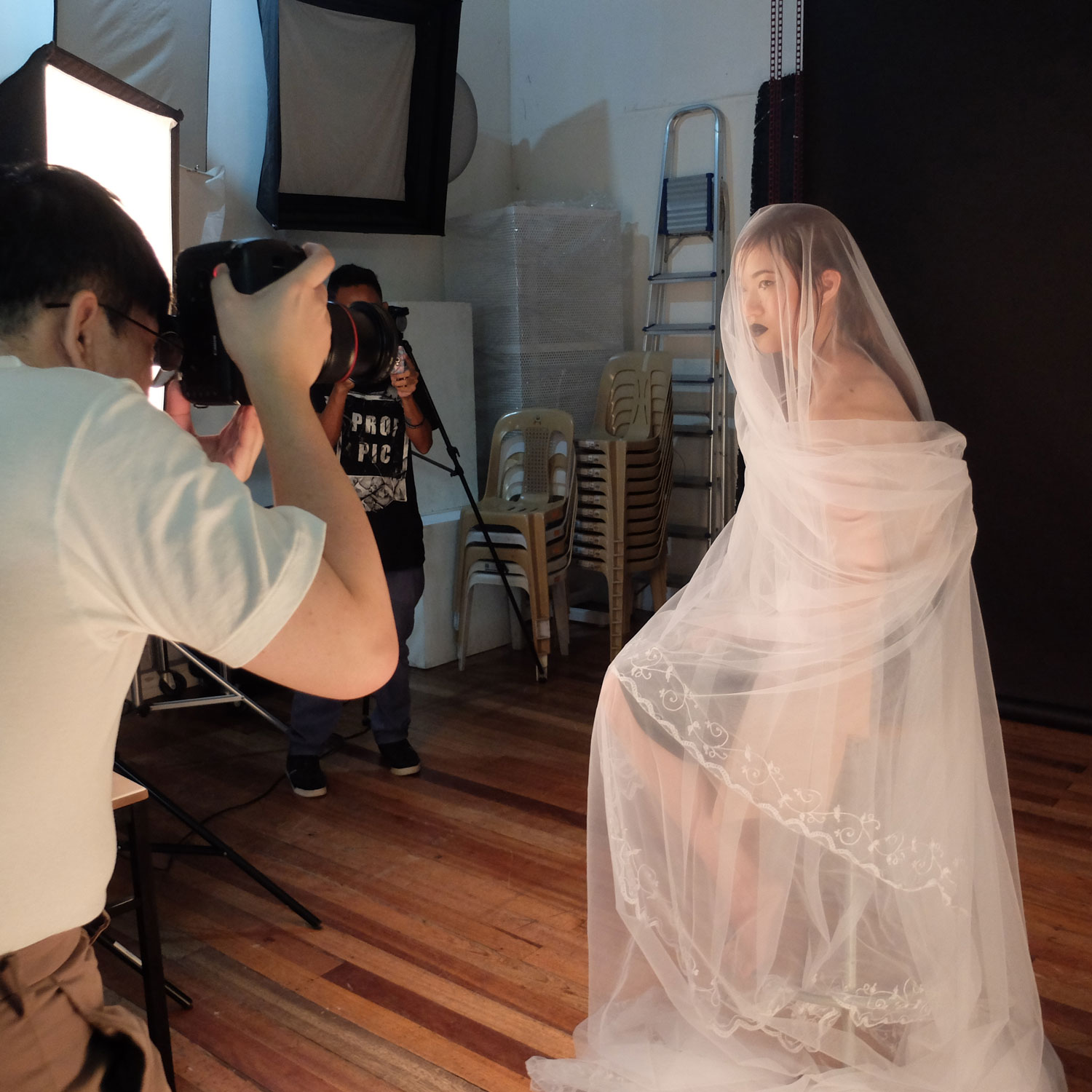 What made you transition from watercolor to oil?
Actually, I met an artist. He sort of scouted me online. And then, one day, he just messaged me. I even got scared of him because I thought he was a stalker. (laughs) He's the one handling my works now. He saw my watercolor works and then he told me, "Mag oil ka, mag oil ka." So I guess I also liked the challenge. I've been doing watercolor for a long time, and then suddenly I did oil. And it's very different. So I wanted to overcome that.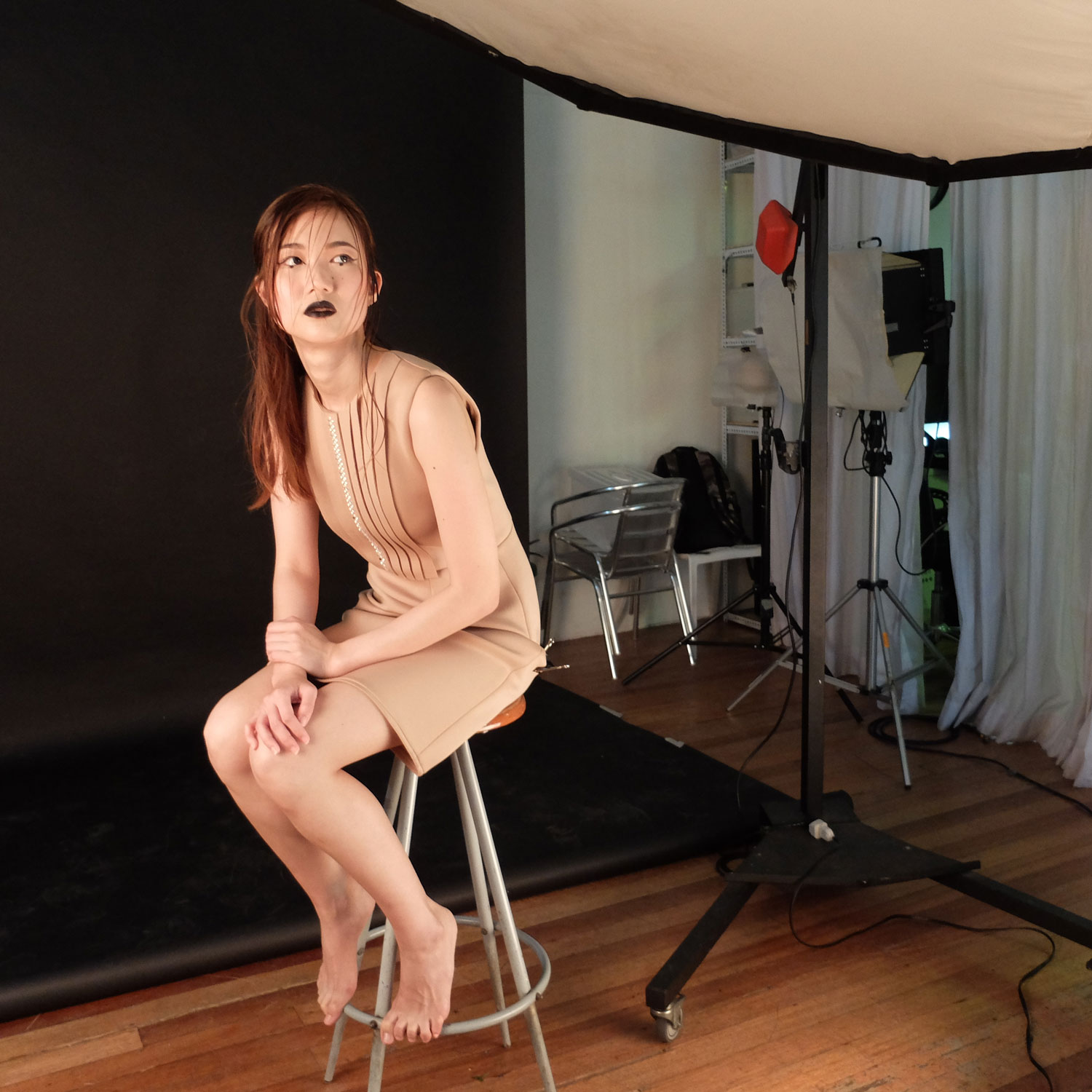 What's your creative process when starting on a new project?
For a personal project?
Whether it's personal or for a client—is it the same?
Slightly different. If there's a client, especially if it's an agency, there's an art director. So they already give me the look of the work and what they need. Then there's some resources, like the models needed (if they have models), and other references. They give me the pegs. Then I construct according to that.
If I'm doing personal works, I usually do thumbnail works. They're small sketches in a notebook. Or sometimes, these ideas don't come every day. So pretend, I'm just walking and all of a sudden, I have an idea. I usually just write a sentence on my cellphone.
Oh, same! When I have a story idea, I write certain lines.
Yeah, but for me, since it's hard to draw on the phone, I usually just write it down. When I get home, that's when I construct the image. If it's a small sketch, I try to refine it and turn it into a bigger sketch. Or sometimes, I use the computer. Because sometimes, it's easier if you have existing images already. Then you can work from that.
Where do you usually draw inspiration from when starting a personal project?
Hmmm…inspiration. (laughs) Where do I get my inspiration? Actually before, it was kind of different. I drew inspiration from everyday objects. Then I try to transform it or, if I'm in an artist block, I had my go-to objects like birds. If I can't think of anything, it was usually birds or flowers. But recently for my paintings, I stick to a certain scope. So right now, I'm working with historical materials. I play around with it. And since it's unlimited, it's fun!
How long does it usually take you to finish a personal artwork if you're not pressured by deadlines?
The watercolor, really fast. Two days, I can finish them. If it's a commissioned work, slightly longer because of revisions. But if it's personal, just 2 to 3 days. Though there are instances where I have a sketch from the previous year, but I never touched it, and then I go back to it the following year. I have those. Like super old drawings. Actually, I don't
reserve them. Sometimes, I just lose interest in them because I feel like it won't turn out the way I want it to. But then the following year when I look back at it, I think, "Ah, okay pala ito."
I feel the same way about my stories. I just leave them be, until I feel ready to come back to them.
Yeah, and it's actually very important. It gives you a newer perspective towards your own work.
Who's your favorite artist both local and international?
I grew up with the work of James Jean, David Mack, Yoshitaka Amano, and Rebecca Guay. Locally, there's Rom Villaseran. I was into Western graphic novels. I loved illustration work that seamlessly transitioned into fine art. My current favorites are varied. Euan Uglow, Cy Twombly, Andrew Wyeth, Felix Hidalgo, and Jason Montinola.
Besides painting and illustrating, are there any other forms of art that you're into or want to try?
Well, I used to sing a lot and play the keyboards. But I stopped.
Would you like to try again or just go back to it?
Maybe, yeah. Until 2015, I actually had a keyboard in the studio. Every time I took breaks, I would sing and play the keyboards just to break the routine of drawing and painting. But ever since work started getting heavier, I stopped. I put away the keyboards and brought it home, because my studio was too crammed. Probably, I would go back to it. Maybe. But for some reason, I had a love-hate relationship with my work. There are days where I hated my work. So I'd leave it to the side and just sing. But now, I kind of love my work that I forget about it.
Follow her stories in the coming weeks as we unravel different facets of Valerie while she brings her artworks to life!