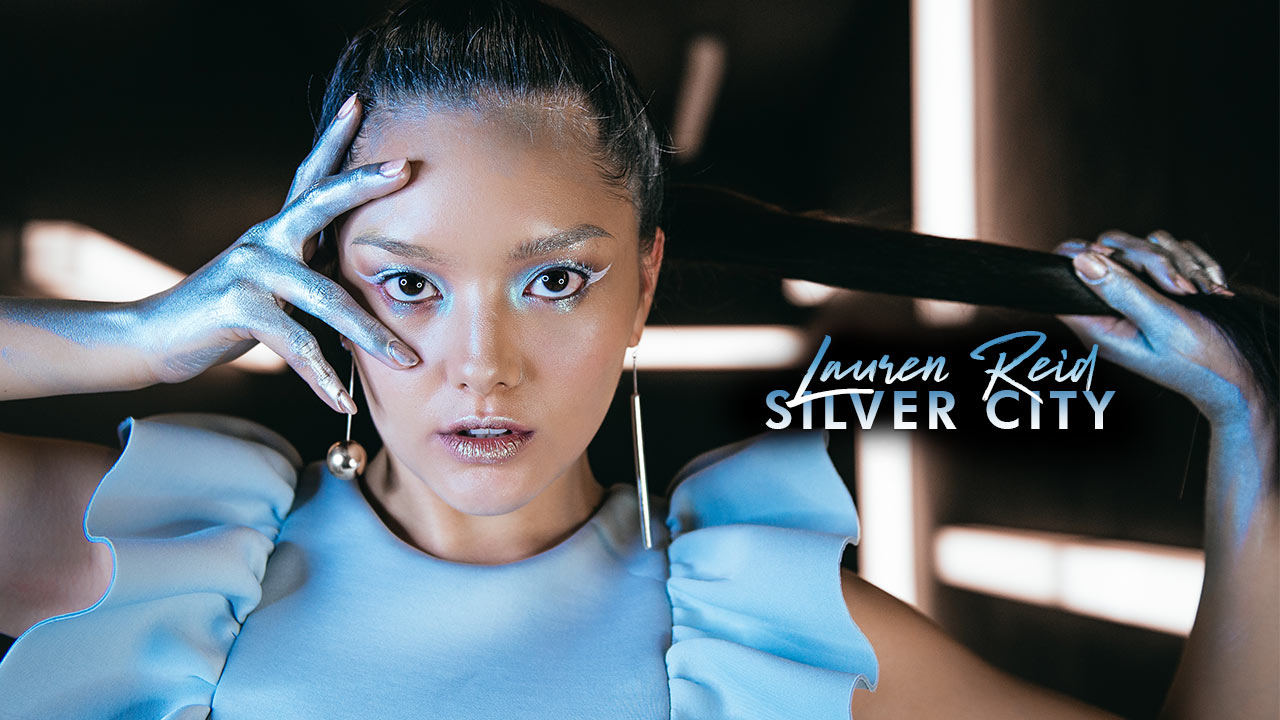 One of the things we loved about our September girl, Lauren Reid (as if we haven't listed enough reasons to love her), was that during our dinner and the night we first met, which took place a week before our shoot, it felt like we had already been friends for a while—talking and laughing over red wine, while sharing very distinct aspects of her life. Our first cover introduced her unconventional ways, the odd jobs she took when she was still in Australia, her current lifestyle, and how she embraces a more mature and superwoman role, while the second cover story showed more of her beauty routine, how comfortable she is with herself, and being an advocate of fitness and health.
This week shows a more experimental side of Lauren Reid—both in looks and attitude. It was as if by chance that when we asked her during dinner what kind of look she's always wanted to try, that she responded she's been wanting to do an intergalactic layout!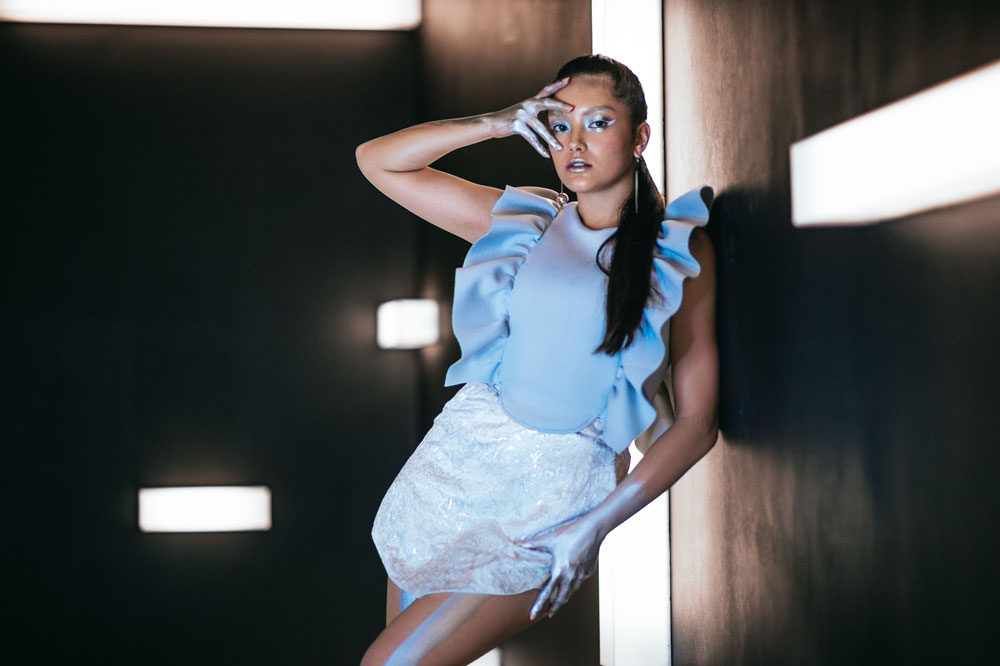 On a scale of 1 to 10, how experimental would you say you are when it comes
to your makeup looks? 10 being the highest.
Everyday Lauren, I'm like, maybe a 4—you know what I mean? Just me on a day-to-day. But if I have an event or photoshoots, my makeup artist is like, "What do you want to do?" and I'm like, "Just do anything. Go crazy." So I tend to go 10, you know what I mean? But if it's me, I don't want do something myself because on a normal day, I do it really poorly and people see me and take a photo. That's a fashion no-no. I don't want to end up like one of those people.
In terms of fashion, what's your sense of style?
My sense of style is basic. I wear a lot of tones like white and gray, and very neutral kind of colors. I like the uniform kind of dressing because they say you have more time to make important decisions throughout the day when you don't have to think about what you have to wear.
People have asked me who my fashion icons are. I love the Olsen twins—their line. Nicole Richie, too. I love their type of fashion. I'm really into it, but one, I think about practicality. I'm at a phase where I don't really go shopping a lot. I don't want to spend too much. I like that I can mix one top with 20 different bottoms or you know, one pair of pants that I can wear with 20 different tops. That's the kind of minimalist I am, but I also love the big jackets and the leather skirts, and I just don't know when I'm going to wear it because I wear it once and then you know, hardly ever again. So I prefer to have a stylist to help me with any events that I have.
Do you have any favorite local designers?
Michael Leyva helps me with some of my more formal outfits.
What are your thoughts on the current status of Philippine fashion?
It depends. People here have very different lines of work. You have younger millennials that tend to lean towards more street, and are more about their branding. With their supreme and Thrasher looks. You know, Thrasher is a skateboard brand but even if you're not a skater, you're going to wear it. Some people don't even know the history of a particular brand before they go for it. Not that you have to, but you know, I feel like there are a lot of people who don't particularly live that lifestyle but wear the lifestyle. So I think that's super interesting.
But I really think that people should dress for their financial status. If you don't have a big salary and then you're trying to shoot for all these high brands, but then you can't pay for your rent—do you know what I mean? Because in Australia, it's kind of like that. I lived there for so long and I know so many people that did that—like they could hardly pay for their dinner, but then they would have an LV bag. Do you know what I mean? Be smart about it.
Trends can be in for this month, but then next month it won't be, and then you'll forget about it. That's why I'm a big fan of having clothing items that you can wear hundreds of times. Good quality. I would spend money for a quality item that I can wash, wash, wash, wash. Because with cheaper clothing, you wash it a couple of times, then it breaks and it falls apart, and the seams come undone so.
People should be able to express who they are, you know? And not hold back. Definitely express who you are but within your means. Just be smart about it.
How was it like doing the Rogue Magazine cover shoot? Was that something that was out of your comfort zone?
We were kind of deciding what should be the cover. Should it be the red one where I'm coming out of the water or the one that's topless. Me and the photographer, BJ Pascual, we were like—for men, women, and children that
will walk through the supermarket, the bookstore, or see that on a newsstand—is it appropriate? And I wanted it to still be tasteful, which it was very tasteful. But is it appropriate for the magazine stands? In the end, they decided to go with the pow, wow, wow impact—and I was super happy about it.
But funny story—on the day of the shoot, the peg that they gave me previously (wearing jackets and check pants and all these different things) was a little different. And so when they showed me the rack of clothing and how kind of bare it was, I was not upset but more of disappointed, because I felt that they kind of pulled a fast one on me and made it a bit too revealing and it's not really what I'm about. I don't want to sell myself through my skin. I've got a little bit more substance than that, so I was happy with how tasteful it looked still.
My family reacted really well. We're, I suppose, what some people would say liberal—is that the word? You know, our values are a little bit more different than most conservative people. Like I moved out at 15, and that's not a typical normal thing. Normally, you live with your family until you're married. And so with that cover, my family was like, "Wow, that's great!" James is like, "This is awesome!" and then we just moved onto the next conversation, so I was really happy with it.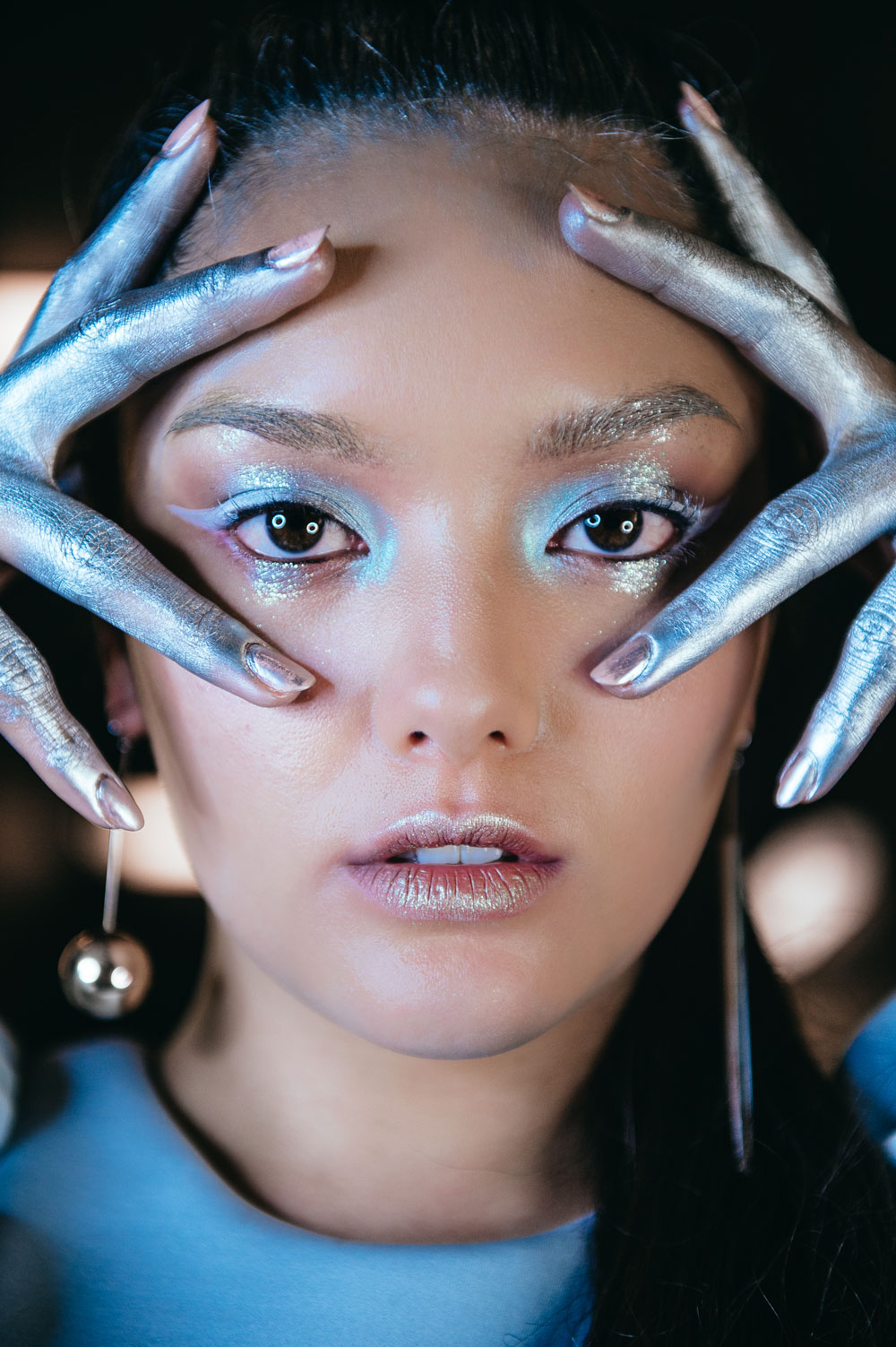 Was that the more experimental side of Lauren?
I'm usually very covered up. I'm not super conservative but you know—I'll wear low cut tops and whatnots, but I'll also wear baggy mom jeans and
things like that. I keep a copy of every magazine that I've done because I'm just super proud of it.
Do you ever want to try experimenting with a beauty trend? Or is there a trend or let's say, a look, that you haven't done yet but that you want to try?
Ooooh, so many! The really high-fashion editorial kind of makeup looks—those are something that I want to try. Usually, I'm going to an event where it's very nude and natural because I'm meeting with people face-to-face—like today, this is my makeup look. So I can't really go out wearing a lot of makeup. For me, it would be really big pangs of color and glitter. Pat McGrath, love all her makeup. I want to try all of it. It's just so expensive. But yeah, that's something I would like to try. Like the intergalactic kind of look.
That's actually the kind of look we'll be doing on you!
Oh, I love that. That's awesome. It's really fun. Like I've talked about this with my makeup artist and we just haven't had the time to film a shoot together. Eventually, we'll do it.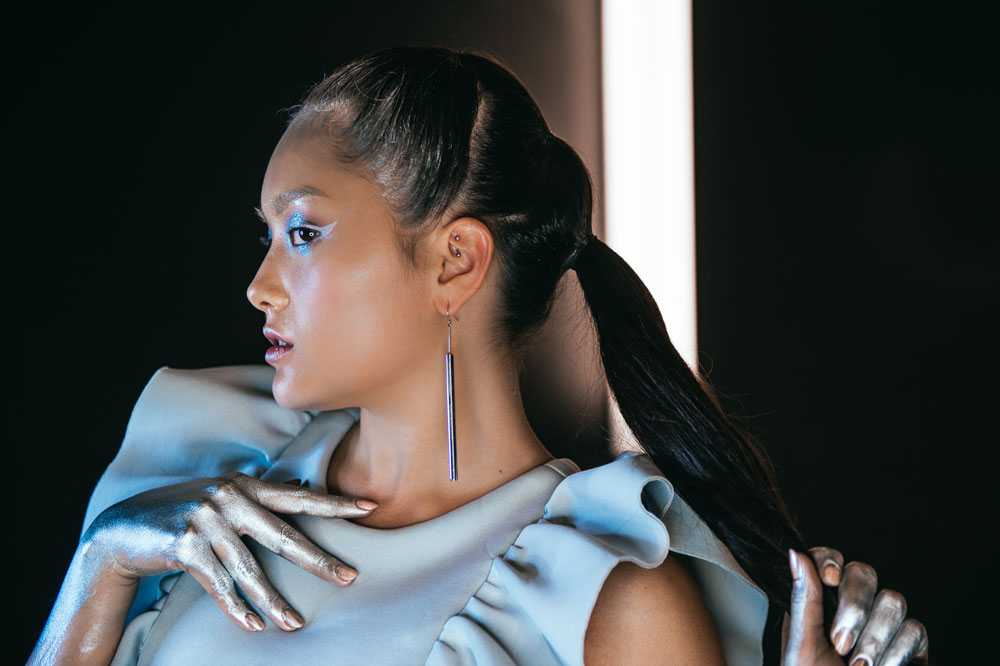 What about for hair? Have you ever thought about doing something crazy?
I've done pretty, crazy things with my hair. It's only now that I've grown it so long. (shows picture of her in a pixie cut) I just did that one day. I was like, "I'm going to cut my hair."
I love Alexa Chung's hair—she's got kind of like a fringe-y thing going on but it's swept to the side. But the thing is—my hair is fine and I can't do the thick volume unless I really style it and curl it a bit to get that. And I'm super low-maintenance, so I can't see myself doing that. Aside from that, I love the typical model kind of straight down the middle part with one length.
Going back to how you were as a kid, what was your dream job?
To be honest, it changed all the time. When I was really, really young, I wanted to be an astronaut. But I felt that I wasn't smart enough because NASA only takes a couple of people a year. And I knew that from a really young age. I have brothers who are older. I'm now 24 and they're 40. So I was around 3, but they were already 20 years old—so we grew up knowing everything that they know, watching all the movies they saw, and the kind of lifestyle that a 90's kid lived. So they would tell all this information on astronauts. That was one thing I wanted to do.
I also wanted to be an artist and an architect. I was really into architecture and interior design, and what I wanted to do was interior design. It would've been a really good career path but then it was just expensive to learn that. Resources was the next thing, along with a degree in Psychology and Law. So I did Commerce in school. Psychology was a module. I did a little bit of that. You know, I was entering that industry and then eventually, moved here so I stopped it. But I still want to study it and I think, well, we will see. Because it takes a lot of time to learn that and you should use the knowledge and education that you've learned or else it will just go to waste—and I don't want to waste all that knowledge.
Is there any other sport or hobby that you want to try?
I used to do gymnastics but I didn't really like it. James and I did it together, and he went straight into the elite class and I stayed with the children. And I was already, I don't know, 13? But I was with 7-year-olds. Gymnastics is actually something I want to do again. I want to be able to do somersaults and all that type of stuff. I think that would be awesome. I think it's more of getting back into things that I used to do. Swimming, James and I were trained by an Olympic swimming coach. When we were young, my dad really wanted us to be into that—but I just turned into a rebellious teenager and I didn't want do it anymore, so I stopped. But I kind of regret stopping sports. I would love to do another sport again. Which I might. I mean you know, the opportunity is here.
In case you haven't seen Lauren's Cover Girl Video and 5-Minute Makeup Challenge, be sure to subscribe to our YouTube channel! Watch out for behind-the-scenes clips, some bloopers, and our Calyxta Conversations coming out soon. Don't forget to also follow us on Facebook, Twitter, and Instagram to stay updated.